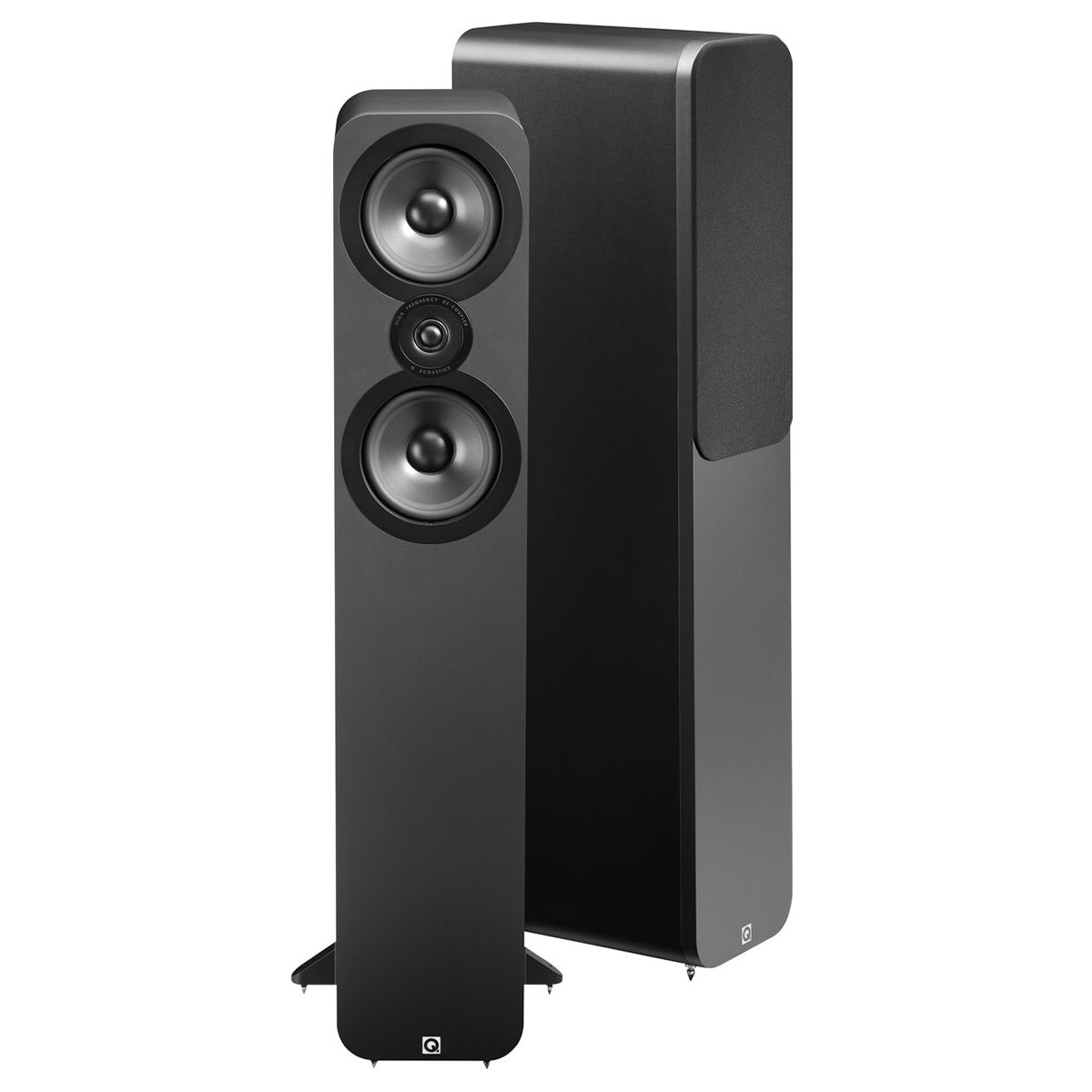 The new Q Acoustics 3050 flagship floor speakers are here, representing the top-of-the-line audio boxes from the company's 3000 series line. With improved twin 165mm Aramid Fibre/Paper cone drivers, delivering exceptional bass extension and mid-range openness, and the new 2 in 1 Concentric Ring Dome tweeter, these bad boys throw out vicious sound and clarity for the most astute of audiophiles.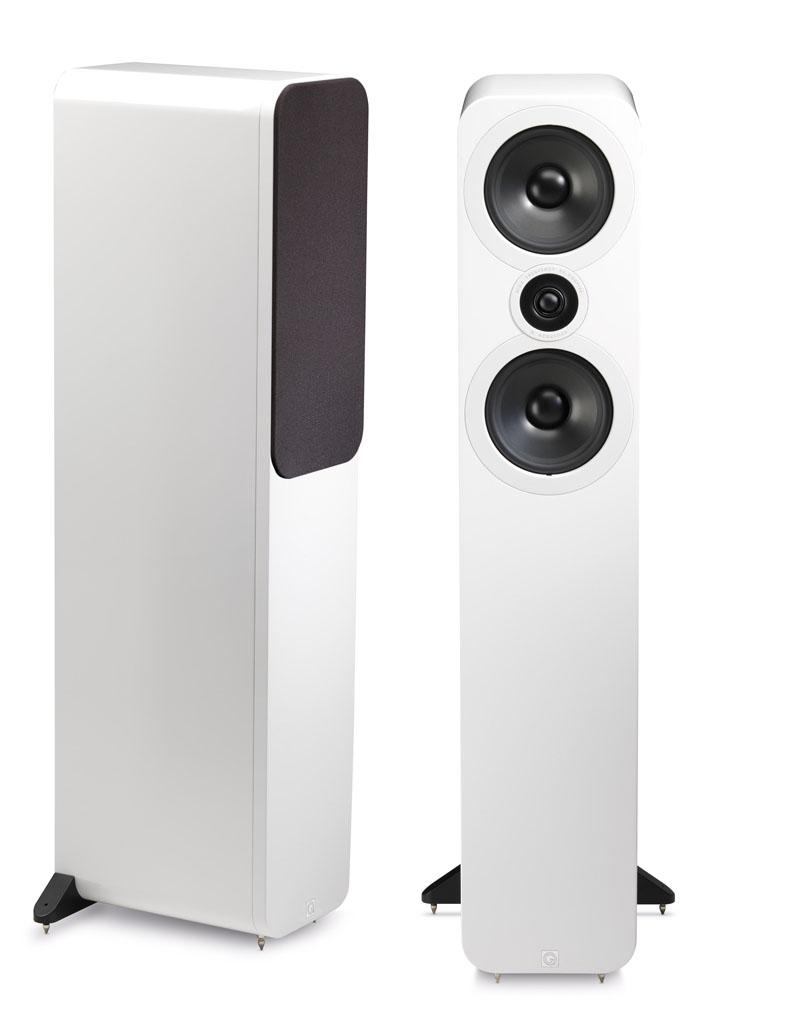 Q Acoustics 3050 Design
The 3050s have a uniquly slender design, and stand almost 3 1/2 feet tall. It also has vertically placed drivers, complete with a pair of 165mm Kevlar cone drivers above and a 32mm voice-coil tweeter between them. The tweeter has a compliant anti-vibration mounting to improve treble crispness. 
The Q Acoustics 3050 pair are fairly light, and the enclosure uses rods to link the enclosure panels. Short outriggers are used for the rear spikes to aid in stability, and rubber caps are provided to prevent floor scuffs. 
The crossover uses high power semi-shielded inductors, which help optimize the blend of treble and base, and Q Acoustics includes terminal pairs of bi-wiring, allowing you to use your own speaker cable if you so chose.
Bottom line, this speaker pair would fit anywhere in the home, offering really pretty aesthetics and beautiful lines.
 
Performance
The overall sound of the 3050s is jaw-dropping. The bass that these boxes put out rivals the most expensive of home theaters, and the stereo sound is super dynamic, rich and fills a room like no other floor speakers we've ever reviewed.
With the volume turned up to the max, no audio integrity is lost. It is void of any distortion, and remains rich, deep and crisp at any volume level and at any frequency range. Additionally, it makes any component system you're using shine. In fact, it's not very common for a loudspeaker to outperform its equipment, and yet these do. 
Instrumental music played through the Q Acoustic 3050 offers a large scale effect, almost like a soundstage, but maintains a stable and yet deep ambience. Vocals are also highly refined and unstressed. In fact, any genre of music sounds like a musical carnival with the 3050s.
Sensitivity and impedance were way above board, and the frequency response blows away the competition at any price.

Bottom Line
The Q Acoustics 3050 Floor Speakers are an overwhelming favorite among our team. Never has a pair of speakers, combining high sensitivity with a high impedance loading, ever sounded better. The 3050s put out stellar sound with all genres of music. Additionally, the design is flawless…almost like a work of art, offering a streamline and slim box with solid construction and really nice finishes.
Add it all up, including the remarkably moderate price of $619 for the pair, and you have a set of speakers that can go up against the best of the best….and win!  The Q Acoustics 3050 speakers come in Graphite, American Walnut, Gloss White and Gloss Black. You can purchase them here.