By Merilee Kern, 'The Luxe List' Executive Editor
Every spring brings with it the perfect opportunity for fresh beginnings as days become longer and the weather warms.  Given the springtime season commonly spurs mind-sets of rejuvenation, renewal, resurrection and regrowth, now is a great time to seek out new and exciting solutions that can benefit and enhance your lifestyle every day.  Below are a few of my favorite finds for this season—from body and mind to technology to beauty and style to travel—that are all trend-forward advancements in their own way.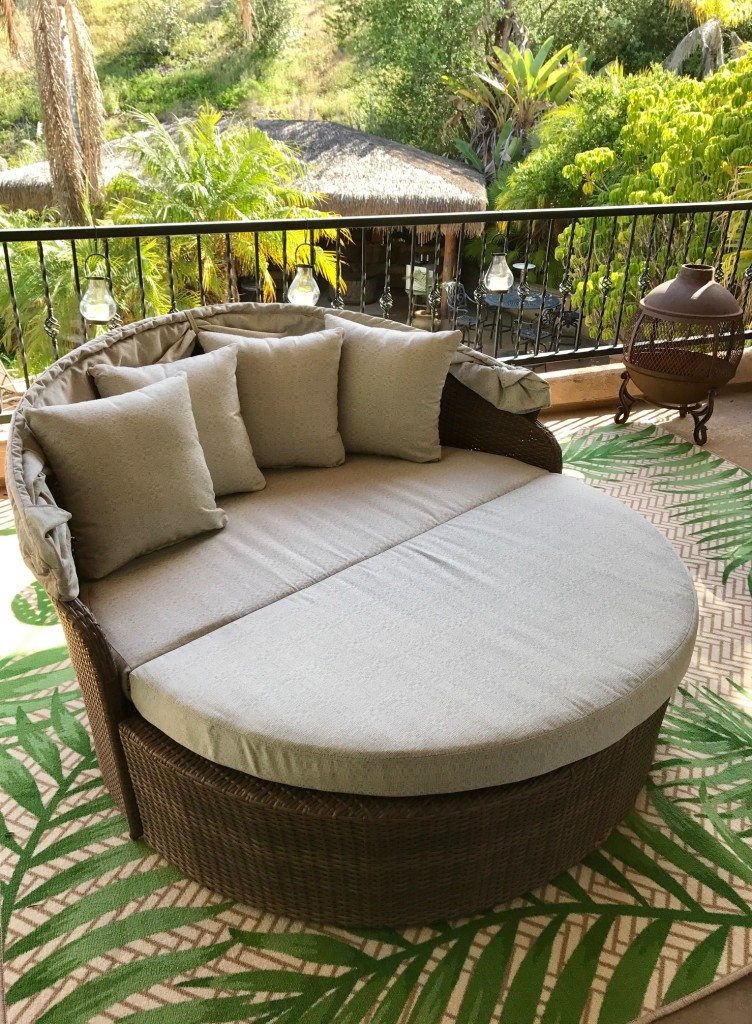 LuxeDecor Patio Furniture (www.LuxeDecor.com) – Prices Vary
With the weather warming up, now's the time to take your entertaining outdoors. That's where LuxeDecor comes in. This online furniture showroom offers everything needed to transform your backyard into an open-air oasis. They offer many extraordinary collections, each with its own approach to style, and many are customizable with cushion and color choices, finish options and more. I especially love their large round Panama Jack Key Biscayne canopy daybed, which features hand-woven antique brown wicker, deep cushions, and is weather and UV resistant. It's sure to stand the test of time amid the outdoor elements. Hand-woven with a branded commercial-grade Viro Fiber and constructed with a rust-free aluminum frame, this daybed will give you years of use, adding that sophisticated look and feel to your patio area. Pair this with their AZ hammered bronze propane patio heater.  It'll provide cozy warmth on chilly days or long after dark, allowing you to lounge or entertain outdoors year-round. This 87-inch tall outdoor heater provides a 10 -12 foot diameter of warmth as well as an extra table for your patio area. Fully adjustable, this table can also be completely removed when not in use. Made of heavy-duty steel, this heater is built to last.  Even beyond these outstanding options, LuxeDecor also offers a wide array of stylish home furnishings, lighting, rugs & decor, making it easy to find must-have pieces for your home's interior and exterior spaces.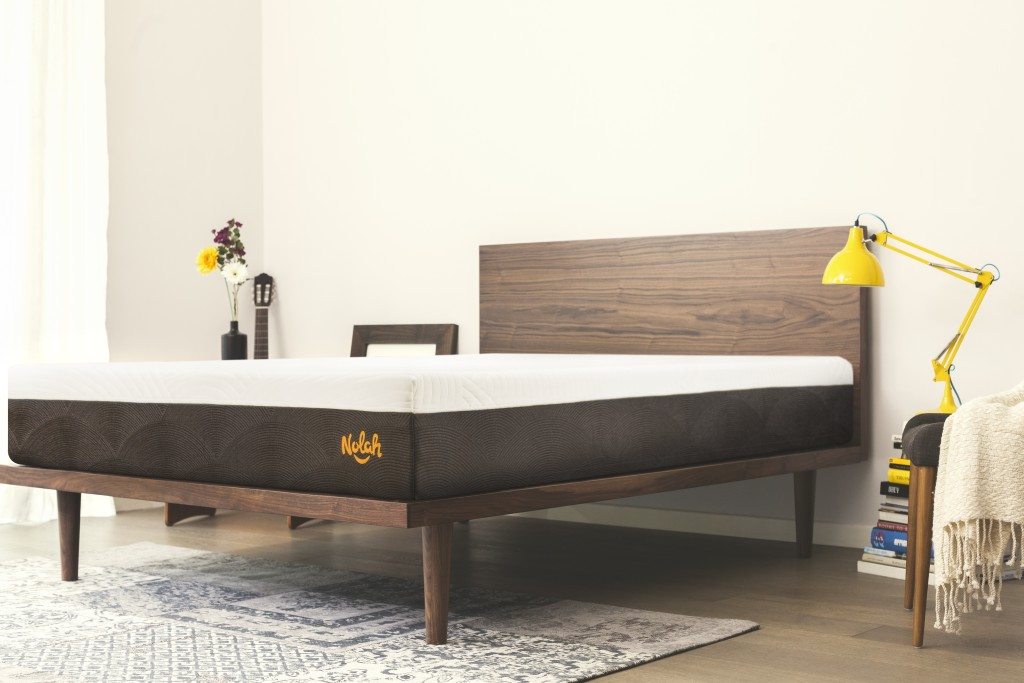 Nolah's Advanced AirFoam Bed-in-a-Box (www.NolahMattress.com) – Starting at $519
Spring is all about renewal and to achieve that you certainly need a good night's sleep. One way to achieve that is with Nolah's highly advanced AirFoam bed-in-a-box. To create tomorrow's mattress Nolah learned from the past and saw that both Latex and Memory Foam are outdated materials inferior to today's most advanced foam technology. Being a technology driven company, it was essential for Nolah to use leading-edge tech to make a superior and better mattress. The result, after testing hundreds of foam formulations and mattress constructions, is the flagship Nolah AirFoam Mattress.  This marvelous mattress is 100% temperature neutral, since it doesn't contain Viscoelastic chemicals as Memory Foam does. Therefore, it reportedly sleeps cooler than any other Memory Foam mattress on the market, with or without cooling gel. Performance tests also showed four times less peak pressure on the sleeper's hip and back areas as compared with traditional Memory Foam mattresses. The founding team is the award-winning serial entrepreneurs and inventors of the first-ever washable silk filling for comforters and pillows called SilkFX, Anna Hjoellund and Daniel Galle. Combined, they have close to 20-years of experience designing some of the world's best sleeping products. Also cause-conscious, for every mattress sold Nolah will adopt an endangered American wildlife through their wildlife conservation partner, Defenders of Wildlife. Customers can choose from more than 20 endangered animals like bald eagles, snowy owls and dolphins, and are then sent an official wildlife adoption certificate as proof that their contribution helped protect American wildlife.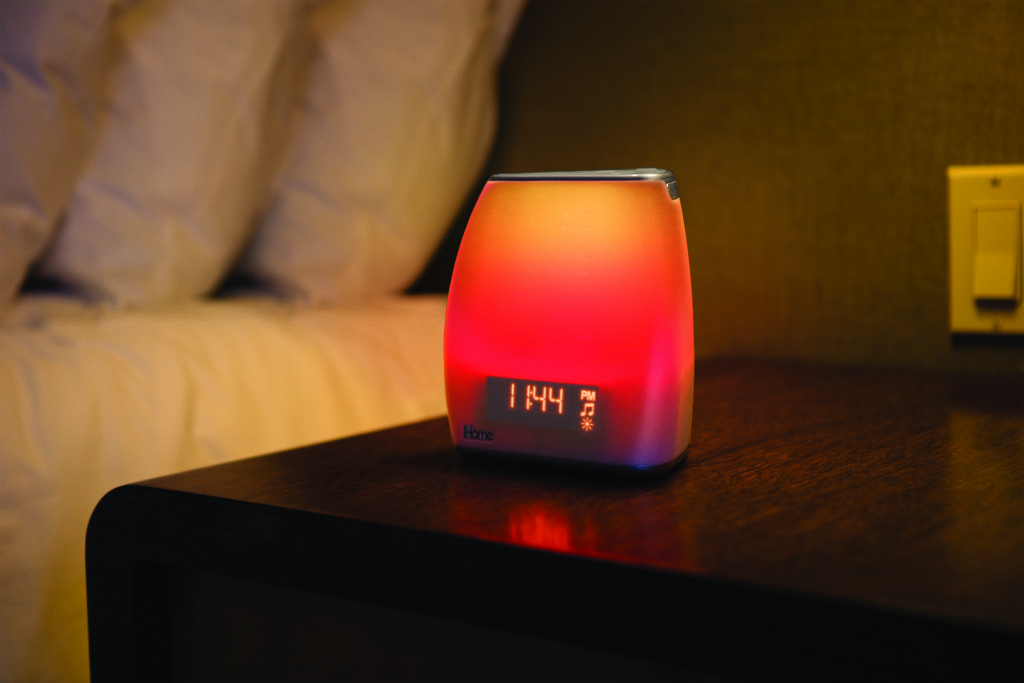 iHome Zenergy Sleep Therapy Machine (www.iHomeAudio.com) – $99.99
Gadget-induced sleep is also another exciting advancement! For its part, the Zenergy sleep therapy machine from iHome promotes healthier sleep cycles by utilizing proven sound and light therapy techniques creating a calming environment for sleep, or an energizing atmosphere for waking. Endorsed by Dr. Michael Breus, aka "The Sleep Doctor", Zenergy leaves you feeling more energized during the day by providing a quality night of rest. Its sound therapy features 10 different audio tracks with specially engineered sound that cancels out distracting noises and alleviates racing minds. Its light therapy has 3 specially designed sleep lighting programs to help align circadian rhythms, our internal clocks, by simulating the changing wavelengths of light throughout the day that naturally govern it. The multi-purpose Zenergy is also a clock radio with Bluetooth connectivity, FM radio, dual alarms, sleep timers and a USB charging port. Try this device to sleep restfully and wake energized.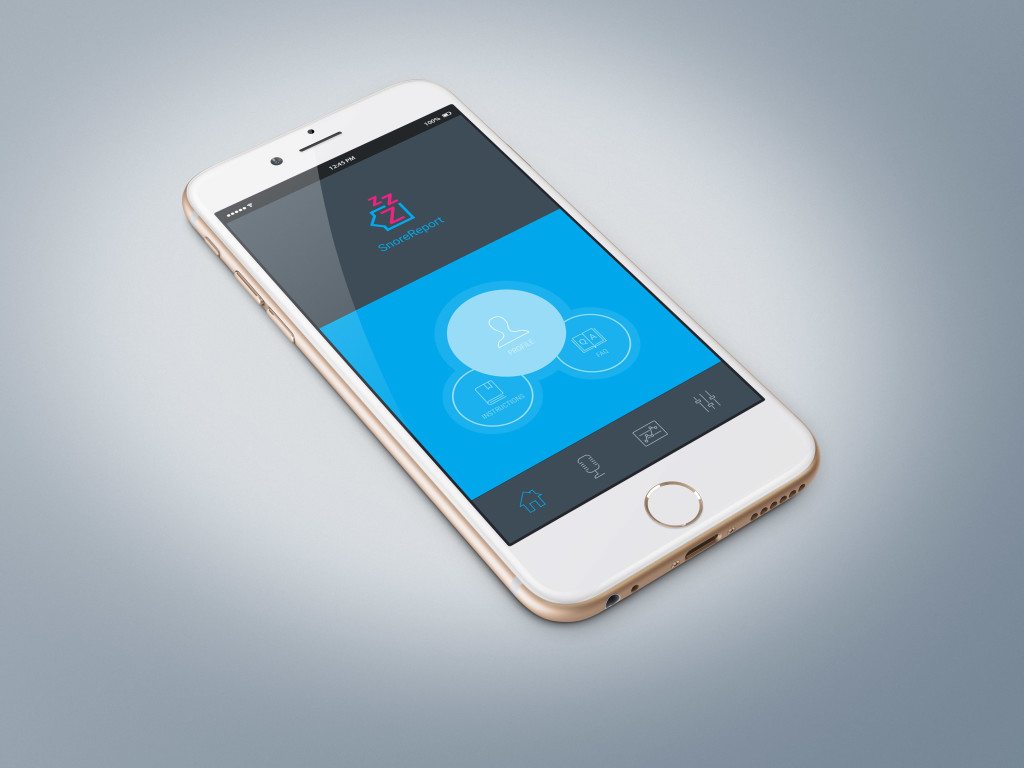 Snore Report – Biometric Sleep Tracking App (www.SnoreReport.com) – Free
Snoring may seem like just a nighttime annoyance, but it can actually be a sign that you have more serious health issues. There are many good reasons to treat snoring, including restoring sleep quality, guarding against health risks and improving function during the daytime. Recently, Snore Metrics introduced a free iPhone app called Snore Report that analyzes the pitch, tone, oscillations, amplitude and wave patterns of your snoring, and compares it to a clinical database to calculate your "biometric sleep assessment score." Snore Report allows the user to measure and evaluate snoring, gage the effect of lifestyle factors on snoring, evaluate the success of remedies put into play, and can provide audio playback of your snoring. To use, simply download the app, enter your information, push start and fall asleep. In the morning, you receive a free comprehensive biometric sleep report to determine if it's recommended you seek the care of a health professional, or if you just simply snore when you sleep. Now you can glean this level of analysis in the comfort of your own home.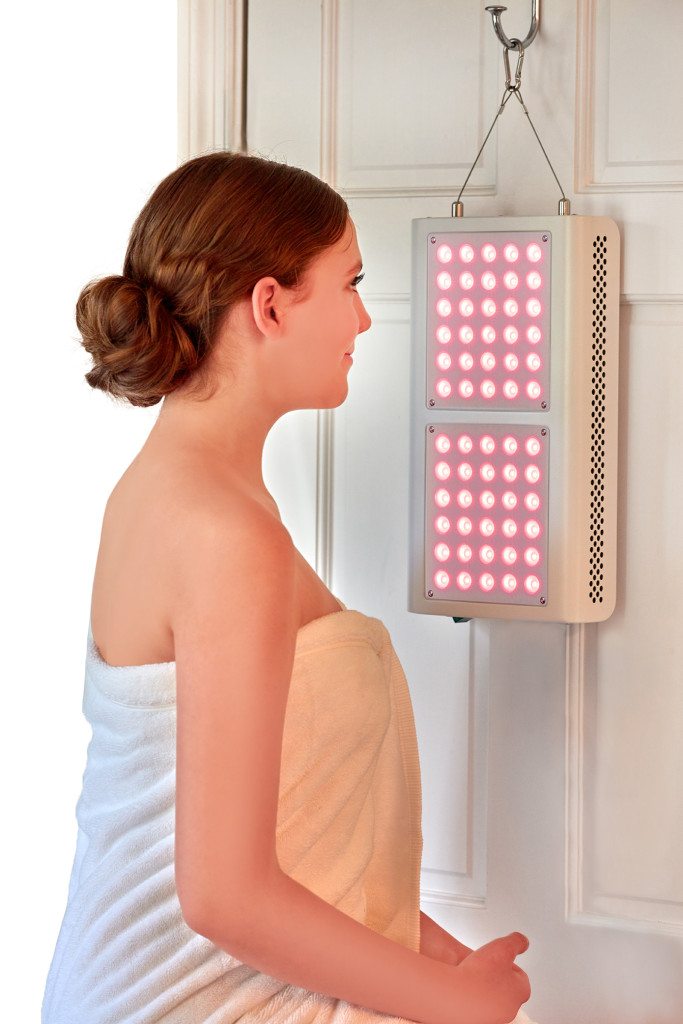 Joovv Light Mini Portable Red Light Therapy (www.Joovv.com) – $395.00
Skip those inconvenient spa sessions and forget about small, hand-held devices that seemingly take forever to get the job done. Instead, treat your entire body with powerful, medical-grade red light therapy in just a few minutes per day with the Joovv Light Mini. Designed to hang on the back of an interior door, the Joovv Light Mini delivers powerful, therapeutic, red light energy at 660 nanometers. This type of red light has been clinically proven to rejuvenate the body in a number of ways. Things like improving skin tone and texture; diminishing wrinkles, acne, and other skin blemishes; and reducing joint pain and muscle inflammation. With every Joovv Light Mini order, you'll get free ground shipping (within the continental United States), a custom door hook for easy installation, a height-adjusting pulley device, one set of eye goggles, programmable timer, and a 10-foot, 3-prong power cord. Customers also enjoy a 60-day free trial with a no-hassle return policy and 2-year warranty. With this nifty gadget, you can experience the incredible health benefits of red light therapy in the convenience of your home.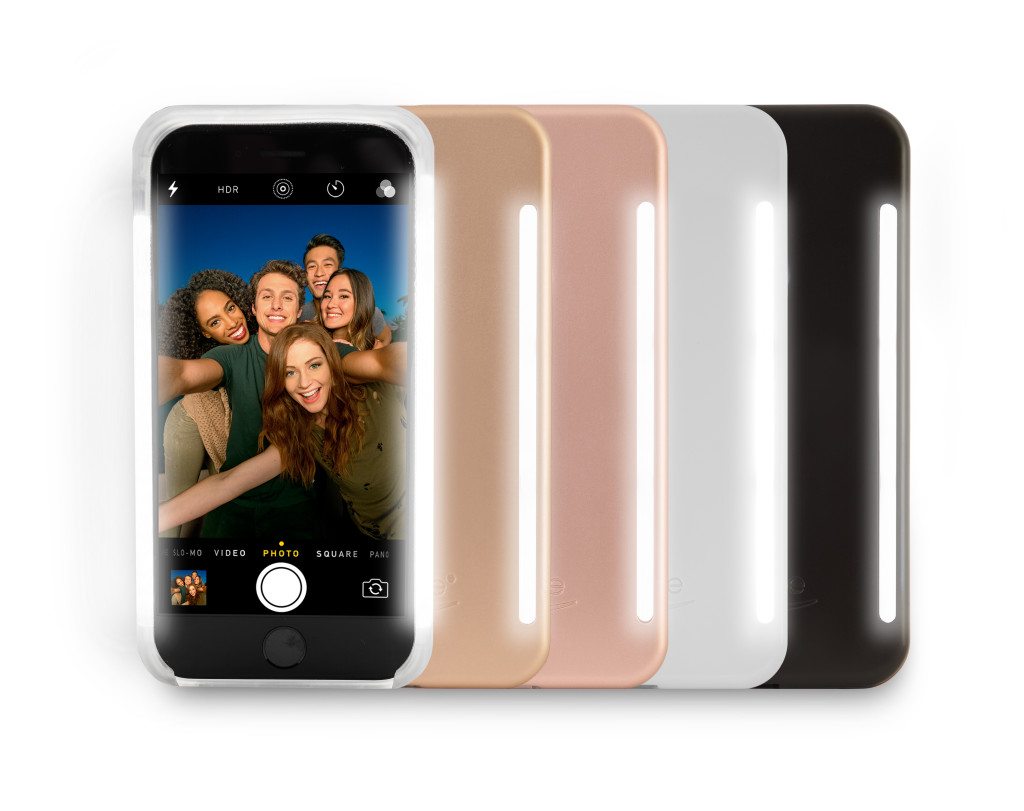 LuMee Duo LED iPhone Case (www.LuMee.com) – $69.95
Another bright idea on the lighting front is the LuMee Duo—an innovative, first of its kind, smartphone case with integrated front and back LEDs, providing professional quality lighting for all photos and videos taken on an iPhone. Cases come in Black Matte, White Glossy, Gold Matte and Rose Matte, providing a premium look and feel along with sturdy protection. With the LuMee Duo, there are no limits to the amazing images you can take in virtually any situation whether you're a photographer, cinematographer, enthusiast or "selfie" aficionado.  This case does set its sights far beyond selfies by allowing for the creation of optimal conditions when capturing special moments and video chatting – from the back and the front of the case.  LuMee Duo seeks to revolutionize the digital photography industry by eliminating the need for bulky lighting equipment and allowing photographers of all skill levels to take flawless, beautifully lit images. It's a handy tool for anyone who enjoys taking beautiful photographs from their smartphone.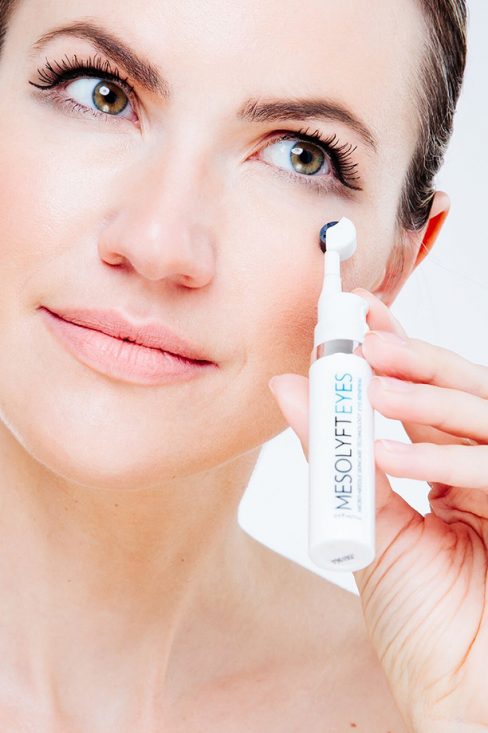 MesoLyft (www.Mesolyft.com) – $79.99 – $269.00
Here's another stellar spring skincare solution letting you say "goodbye" to fine lines and "hello" to smoother skin when you need a boost for your eyelids, face, lips, neck and décolletage.  As we age, we lose collagen and elastin, which are the building blocks of radiant skin. Enter MesoLyft, a revolutionary micro-needle skincare technology.  Inspired by the centuries-old European treatment Mesotherapy (the beauty secret of vitamin injections), this pain-free, at-home treatment is a one-two punch against lackluster skin. First comes the pump proffering perfectly measured drops of serum on the MesoLyft tip. Then the roller glides over the treatment area, as dozens of micro-needles exfoliate dead cells and push active ingredients into primed, thirsty skin. MesoLyft Eye Renewal works instantly by giving your skin a Botox-like effect achieved with Argireline. VoluPlus gently plumps the skin, while the Retinol and Vitamin C are working double time to stimulate new collagen production for long-lasting improvement. Support and restore your neck and décolletage with MesoLyft Neck. This special formula using dill extract and Vitamins E and C will increase collagen production for improved texture. You can also instantly create a luscious pout with MesoLyft Lip Enhancer. Carefully formulated using mango butter to condition and plump the lips. Silicones make them feel extra soft and silky, and aloe vera soothes the lips. Mesolyft Skin Brightener offers a natural and safe way to brighten your skin. Made with papaya and guava extracts, it's clinically proven to inhibit melanin synthesis up to 90%. The kojic acid acts as a gentle pigment exfoliator. Available separately or as a collection, MesoLyft is time-tested technique, modern day formulas, and results-driven technology that's all rolled into one.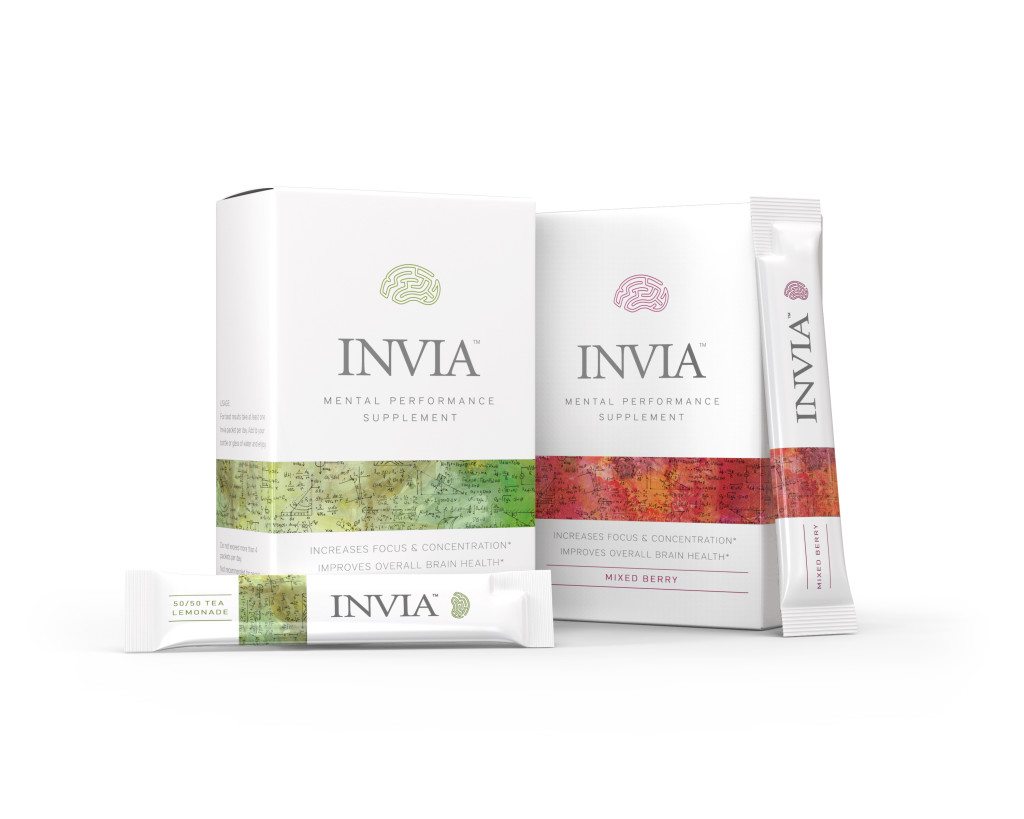 INVIA Mental Clarify Supplement Powder (www.INVIAlife.com) – $49.95 for 30-Pack
Did you know that the brain deals with an estimated 25,000 to 50,000 thoughts every day amid its unlimited storage capacity? Although this organ makes up just 2% of our body weight, even while resting it consumes roughly 20% of the body's energy. Today more than ever before, our brains are overloaded with "noise" from the constant stimuli that creates barriers to our natural ability to focus. So one brand, INVIA, seeks to fix this with a supplement that gives you the power to free your mind and body, allowing you to do more. Using simple but sophisticated, scientifically-backed ingredients, this product taps the brain's alertness network so you can dominate your daily challenges with maximum brain power. INVIA is part of the emerging health trend Nootropics, and extensive studies show it promotes mental clarity, enhances alertness and supports working memory. Key ingredients are Ornithine, Caffeine, Vitamin E and Cognizin citicoline, which is a clinically tested, patented form of citicoline (which is found in every cell of the body and is especially vital to brain health). Cognizin has been proven to support focus and attention. Ornithine, a key amino acid stimulates the breakdown and release of stored energy for sustained brain power. Caffeine, a natural stimulant quickly boosts alertness and stamina and Vitamin E, an antioxidant combats oxidative stress in the brain. INVIA's convenient stick pack can be added to any drink, including sparkling or still water, or as an addition to smart foods like yogurt or smoothie bowls. INVIA's refreshing flavors are delicious at any time, and particularly in moments when you need to increase your focus.  Keep INVIA on hand – in your desk, purse, car or briefcase – for those moments you need it most. NOTE: It's available by subscription-only.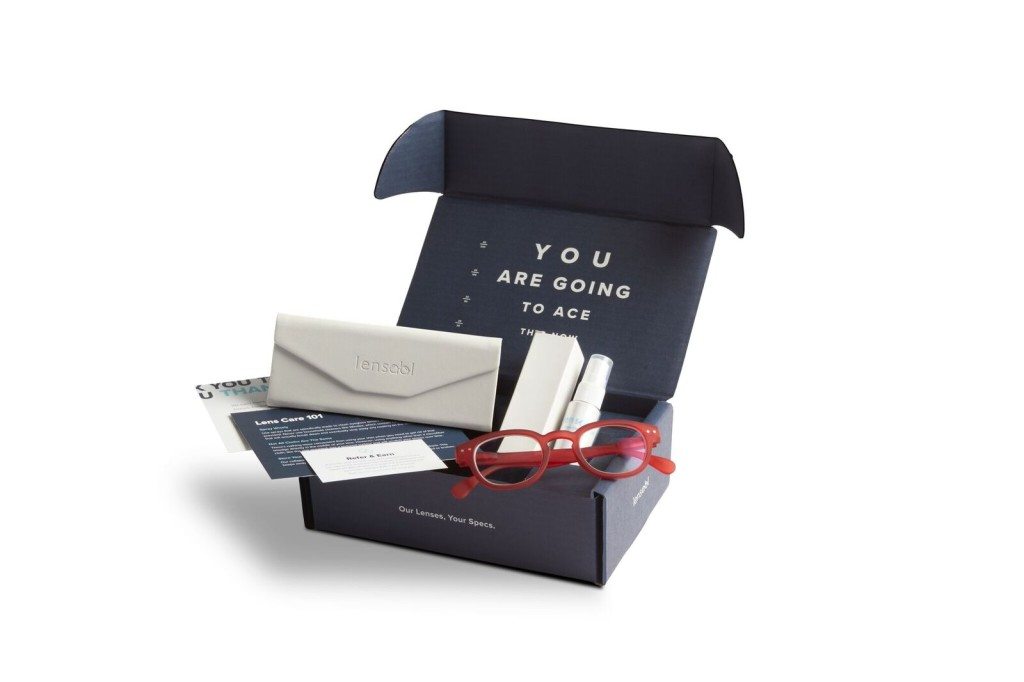 Lensabl (www.Lensabl.com) – Starting at $77
Let's talk about eyewear, as they're a go-to accessory for so many of us. An online service called Lensabl is making it easier and more affordable to keep your favorite glasses—both optical and sunglass frames—looking brand new, all from the comfort and convenience of your own home. This company doesn't sell any frames, only lenses. Essentially, consumers can bypass the markups often associated with opticians and brick-and-mortar optical retailers, and can instead customize their own eyeglass and sunglass frames with clear, tinted, and transitional prescription lenses. According to company representatives, Lensabl's prices are half the cost of any competitor, which can proffer substantial savings. All of their lenses are custom made, tested and fitted by certified opticians with generations of experience. So, you can skip having to purchase a new pair of frames when all you need (and want) are a new pair of lenses. You can learn more about the various options available on the company's Web site.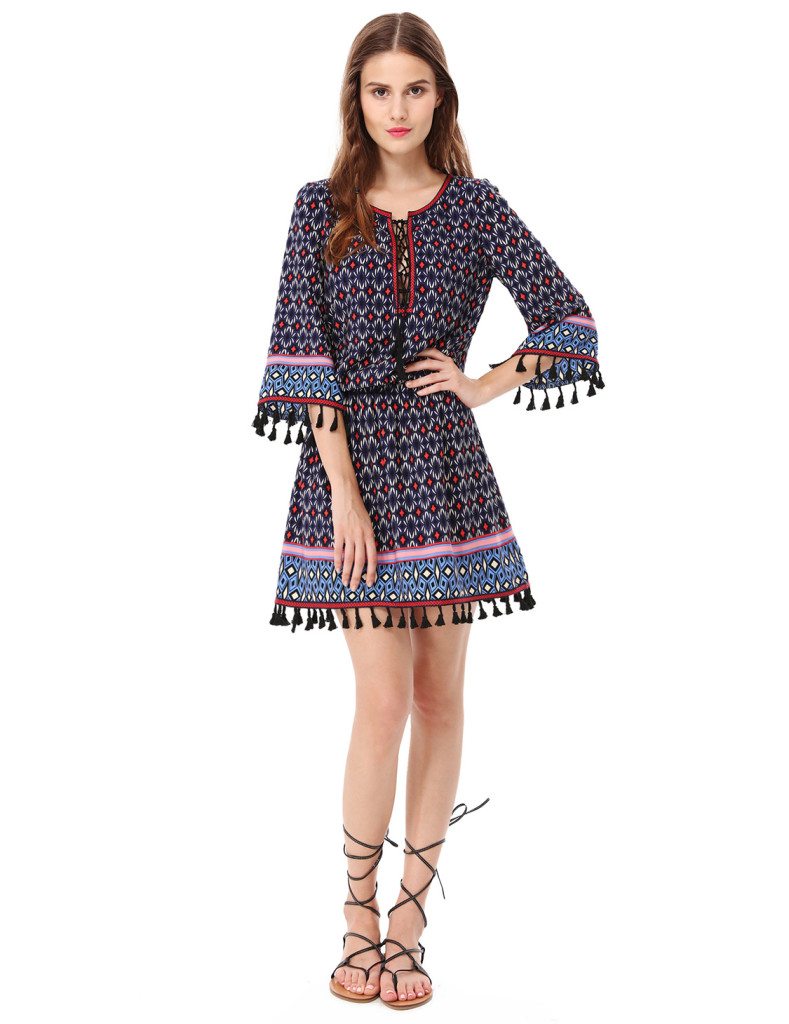 Ever-Pretty.com's Spring Print Dresses (www.Ever-Pretty.com) – Every style under $100.00
We all know spring is festival season! With Coachella and many other festivals around the corner, it's so important to be comfortable yet still remain stylish and on-trend. The flowy, versatile, printed dress looks from Ever-Pretty.com are fabulous for the season—they're really great to wear with strappy sandals or ankle boots! But not just a short-term item, these dress designs ensure, allowing you to wear them for years to come. Given that Ever-Pretty.com is an online destination for affordable, high-quality dresses, looks abound and there's certainly something for every preference, shape and size!  For spring, the bright floral prints are great, and the patterned boho-style dresses are as comfy as they are cute. There are also flirty and colorful fit and flare options that are well-suited for the warmer weather. All dress styles on the Ever-Pretty website are under $100, so it's an affordable and convenient way to start your spring fashion fling!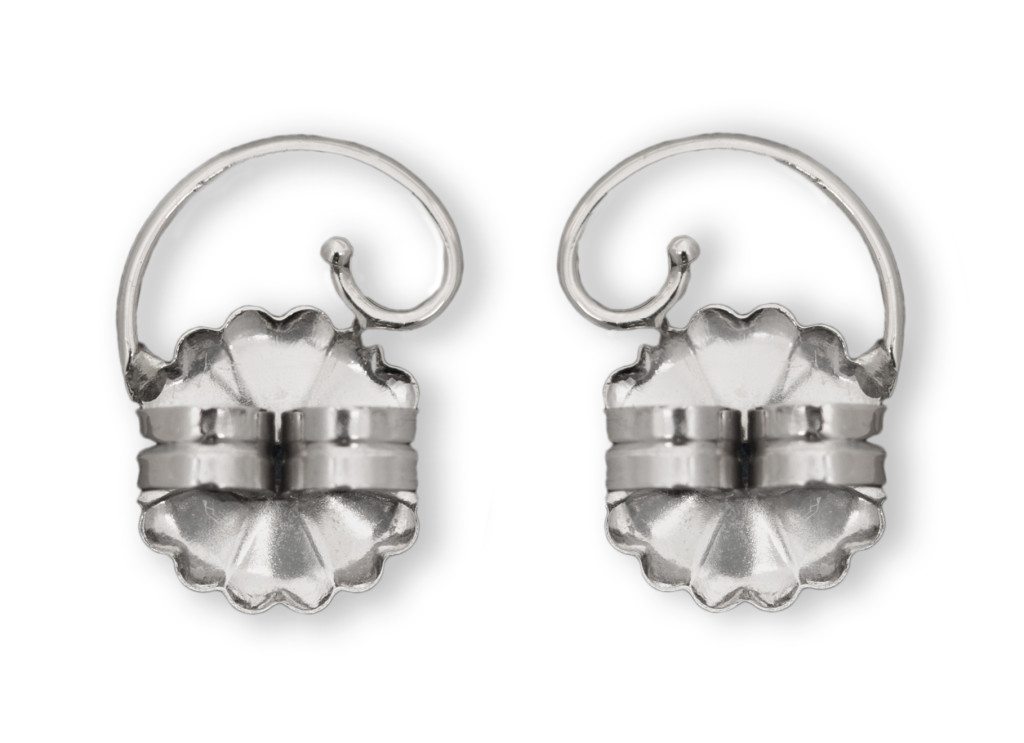 Levears Earring Lifts (www.Levears.com) – $49.99
Here's a quick style fix for those who are tired of those droopy earrings that look terrible and undermine skin integrity. Levears instantly give your ears the support they need to make your earrings look great and feel secure while keeping your ears looking young and fresh. Levears have been featured in O, The Oprah Magazine among other media acclaim. They make earrings sit where they're supposed to so they look amazing, also providing support to help avoid stretching of your earlobes over time. They leverage the part of your ear above the pierced hole, automatically giving your earrings a lift to make them stand upright. Since no two ears are the same, Levears are designed with a Left and a Right back. They conform to the shape of your ears, making the earring fit just right on each side. Levears work on nearly every type of post earring: light or heavy, big or small, hanging or stud earrings. Levears are available in nickel-free Sterling Silver, Gold Plated Sterling Silver, 14kt White Gold, and 14kt Yellow Gold. There is simply nothing like them on the market today and the effect is instant. Once you give Levears a try you may never wear earrings without them again!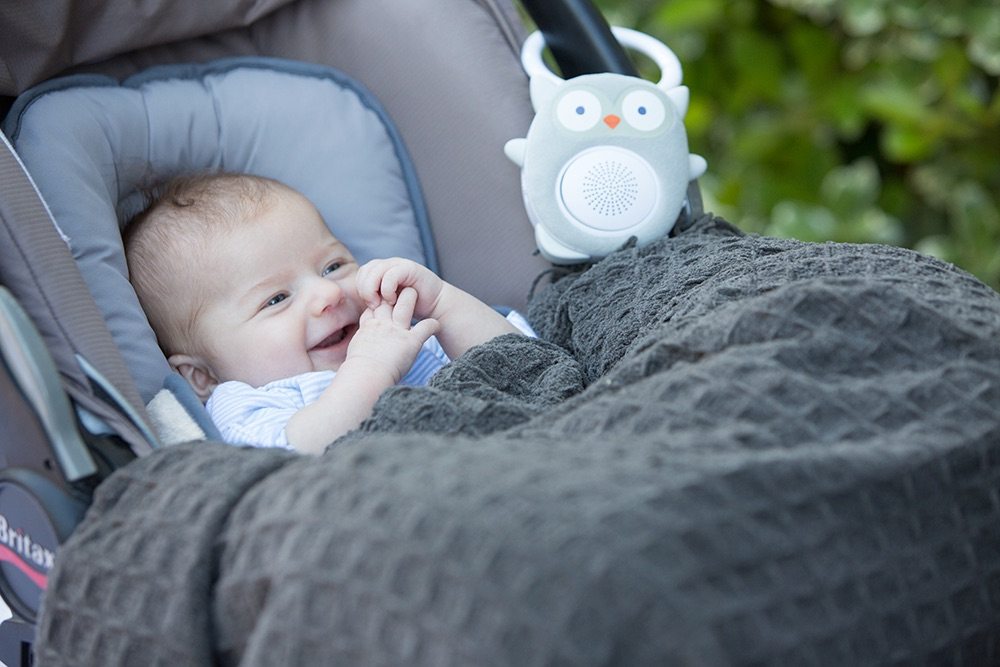 SoundBub by WavHello (www.WavHello.com) – $49.99
SoundBub by WavHello is a Bluetooth enabled portable speaker and soother. It's a valuable sleep tool for babies and really easy to use. Simply push on the device's "bellybutton" to activate white noise. The product features a soft, padded fabric cover made of chew-safe material, and it can be hooked right onto a crib or car seat. It's lightweight, incredibly portable, fits easily into a purse or diaper bag and can be a lifesaver for calming baby and luring them to sleep while on-the-go. For older kids, it can be used to listen to their favorite music and it also connects directly to WavHello's free VoiceShare mobile app, allowing anyone you love to record messages or songs for your little one…and each other. This app actually will be relaunching on Mother's Day this year. Parents, grandparents, big brothers and sisters can record themselves singing a lullaby, reading favorite books and more. Then the kids can listen to the content on the SoundBub, which is incredibly convenient to use while out and about, like at the beach or in the park. With this nifty gadget, everywhere can sound like home.
VocoPro's SmartTVoke Karaoke Mixer (www.Amazon.com) – $129.00
For those who want to sing and entertain  and would love the ability to easily incorporate karaoke into their smart TV and sound systems as a means toward this end, industry-leading audio company VocoPro offers a sound solution (pun intended) called SmartTVOke Karaoke Mixer. It's a karaoke mixer with a digital optical input and wireless microphone system designed specifically for smart TVs that, today, often have built-in karaoke capabilities. This is either through dedicated karaoke apps including Karaoke Channel and Red Karaoke, or by choosing from thousands of karaoke tracks available on YouTube. Users simply connect the SmartTVOke device to their smart TV and sound system to be ready for hours of karaoke fun with friends and family.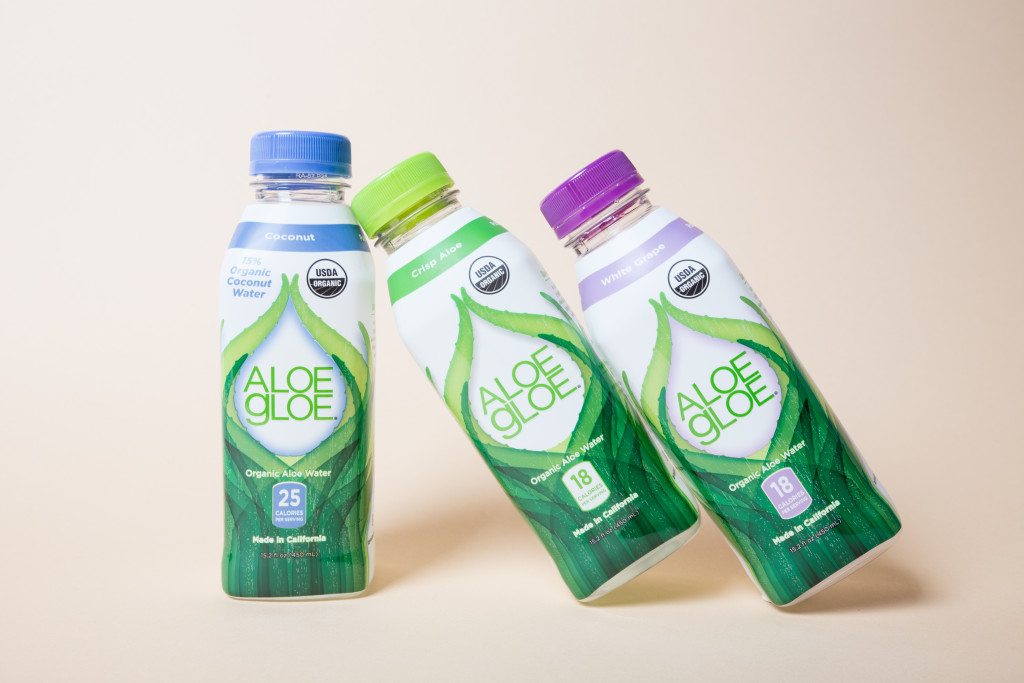 Aloe Gloe Water (www.AloeGloe.com) – $1.99
Aloe Gloe is the premium and only USDA certified organic, Non-GMO Project verified and gluten-free Aloe water on the market. And unlike most Aloe beverages out there that are loaded with calories and shipped thousands of miles with a massive carbon footprint, Aloe Gloe is inherently low in sugar and locally sourced and produced in California. Aloe has been used for years for digestion, immune and skin health. Aloe vera juice is packed with vitamins A, C, E, B1, B2, B3, B6, B12 and folic acid. It's also rich in minerals like calcium, magnesium, zinc, iron, selenium and potassium. In fact, Aloe vera contains more than 200 biologically active amino acids, vitamins, antioxidants, enzymes and minerals. Aloe Gloe's certified organic Aloe vera is always delicately harvested and processed to retain the bioactive component of Aloe vera responsible for promoting healthy skin, a healthy digestive system and a strengthened immune system. This is organic aloe water that you can drink every day. It's available in four thirst-quenching and refreshing flavors: Crisp Aloe, Lemonade, Coconut and White Grape. Each flavor has 18-25 calories per serving and only 4-6 grams of sugar.  You can learn more about the benefits of this water, meet the growers and find a local retailer on the company's Web site.

Sparkling Ice (www.SparklingIce.com) – $1.19 – $1.29 / bottle
Consumers are constantly searching for refreshing beverage alternatives to soda—those that are healthy without sacrificing flavor. Sparkling Ice is a great option in this regard. The company makes a portfolio of refreshingly bold sparkling waters, teas, lemonades and 8 oz. slim cans. Bursting with real fruit flavor and just the right amount of fizz, Sparkling Ice is slightly carbonated and infused with B-Vitamins, Vitamin D and antioxidants. This light and refreshing beverage contains zero calories, zero carbs, is gluten free, and sodium free. Pick a flavor from their portfolio of 20-plus different and decidedly delicious options to enjoy as a refreshing snack or even in your favorite cocktails. Currently recognized as one of the fastest-growing non-alcoholic beverage brands in the country, Sparkling Ice is sure to charm your taste buds.
Spring Travel Trend: Foodie-Forward 'Victual Vacations'
The trend of being "connoisseurs of local culture" so to speak is booming. So indigenous tourism and cultural immersion experiences—especially those with culinary components—are extremely popular right now—and that demand is only growing. One private villa rental exemplifying this experience is named Casa Dos Cisnes, which is a premier private oceanfront villa in Puerto Vallarta. This 10,000 square foot, five-bedroom colonial style home has breathtaking views of the Pacific, offers custom gourmet meals prepared on-site by a dedicated 5-star private chef specializing in Mexican-contemporary cuisine. You can specify what dishes you would like the chef to prepare, or you can give "free reign" to conceive fully authentic Mexican menu on your behalf. Here, guests have full culinary control. It gives a whole new meaning to a home-cooked meal, for sure.
In addition to private villas, other niche hospitality purveyors are helping drive the immersive food tourism movement. Surprisingly, culturally-oriented all-inclusive hotel and resort properties are also now making a big splash in the indigenous epicurean travel scene—both benefitting from, and helping spur, the category in a delicious vicious circle. One truly exemplary property in this regard is Grand Velas Los Cabos, a brand new all-inclusive spa resort with stunning ocean views and a wide variety of food and beverage-driven amenities and activities for guests of all ages. This resort is raising the bar for luxury resort properties around the world by not only offering truly extraordinary cuisine, but doing so in an all-inclusive format—two concepts that were once mutually exclusive. At Grand Velas Los Cabos, the variety of gourmet specialty dining options gives guests the opportunity to savor the flavors of Mexico and beyond—in elevated fine dining form—without ever leaving the resort. Guests can choose from 5 gourmet fine dining options including Cocina de Autor, the resort's signature restaurant, which boasts a two star Michelin chef at the helm—a ground-breaking achievement unto itself.
~~~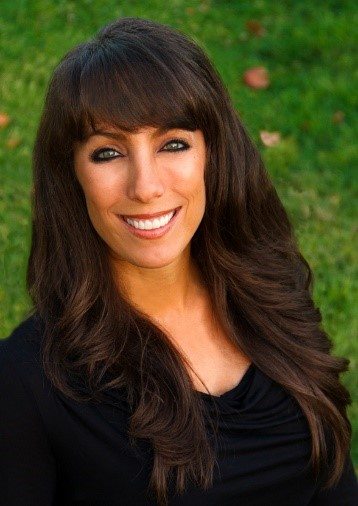 As the Executive Editor and Producer of "The Luxe List," Merilee Kern is an internationally-regarded consumer product trends expert and hospitality industry voice of authority—a travel, dining, leisure and lifestyle expert who spotlights noteworthy marketplace innovations, change makers, movers and shakers. She reports on exemplary travel destinations and experiences, extraordinary events and newsworthy products and services across all categories. Reach her online at www.TheLuxeList.com, on Twitter at www.Twitter.com/LuxeListEditor, on Facebook at www.Facebook.com/TheLuxeList and on Instagram at www.Instagram.com/LuxeListReviews.
***Some or all of the accommodations(s), experience(s), item(s) and/or service(s) detailed above may have been provided or arranged at no cost to accommodate this review, but all opinions expressed are entirely those of Merilee Kern and have not been influenced in any way.***