The new EcoFlow Tech River promises smart, clean, mobile power for up to a year, anywhere you are. The unit itself is charged using a wall socket, a car jack…even solar power. Once the EcoFlow Tech River is juiced up, you can charge all of your devices at once…perfect for those who dream to be grid-free.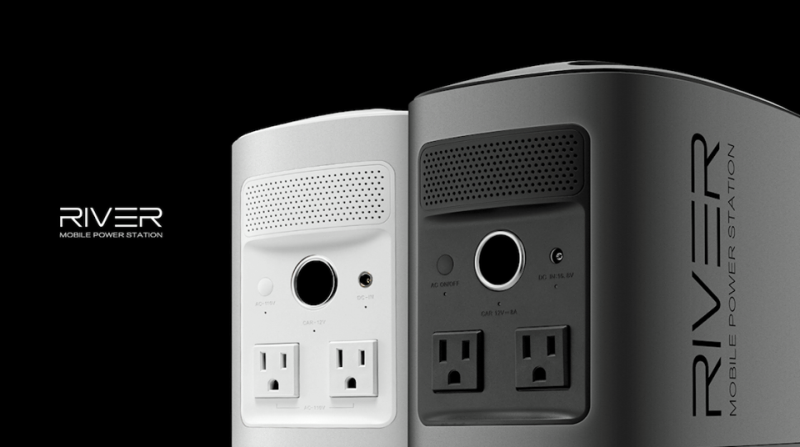 The EcoFlow Tech River weighs 11 lbs and has a 500-watt battery, allowing you to send enough electricity to a small refrigerator to keep it operational for up to 10-hours, or recharge a smartphone more than 30 times. It's also waterproof and will work in temperatures ranging from minus 4 to 140 degrees Fahrenheit.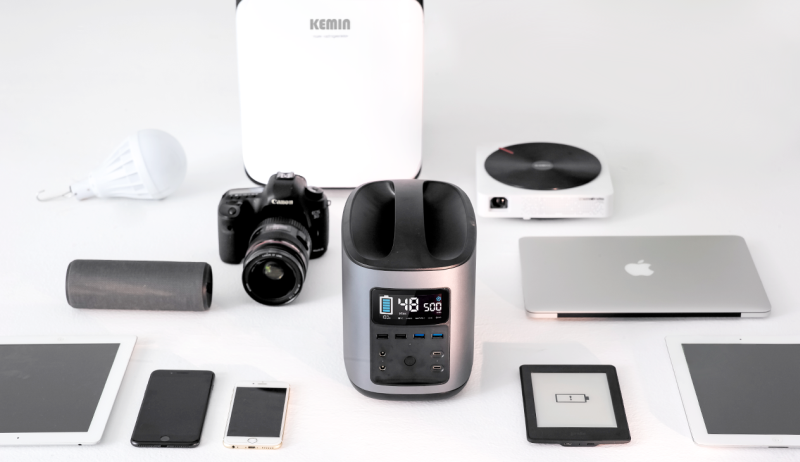 The EcoFlow Tech River is not short on ports either…. it has 11 outlets to be exact: four fast-charging USB-C ports, a 12V car port, 2 DC outputs, 2 AC outlets and 2 USB-C ports. With all of these, you can literally charge all of your family's devices simultaneously.
Here's another selling point about the River. Not only will the device maintain its charge for a long time, but it also only takes 6-hours to charge. That's with a wall socket mind you. The car jack will take 9-hours to charge, and 10-15 hours with solar.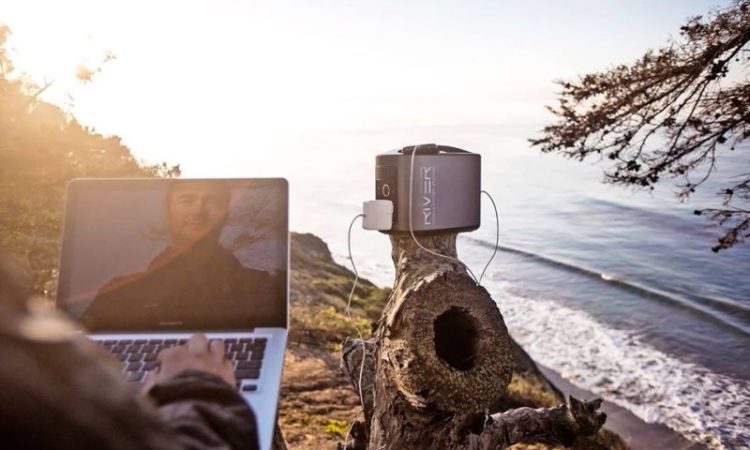 The EcoFlow Tech River has a few weeks left to go during its Indiegogo campaign, but the company's project has already been overfunded by 6x. You can still get in on the action though by pre-ordering the River for $459, with an expected delivery date of July 2017.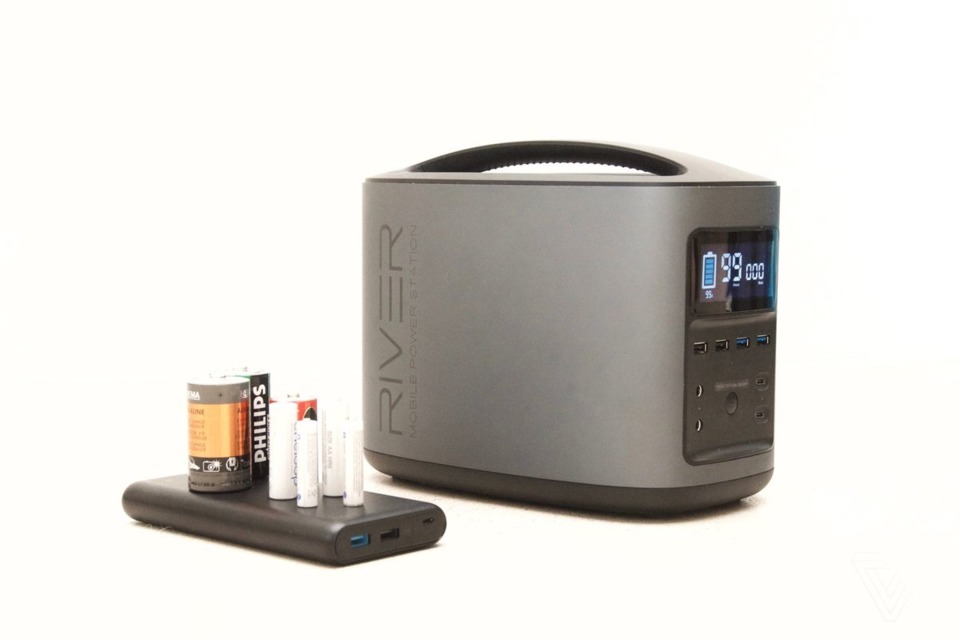 Check out the release…
EcoFlow Tech Launches "RIVER" – A Revolutionary Portable Power Solution
SAN FRANCISCO, April 12, 2017 /PRNewswire/ — EcoFlow Tech, the revolutionary battery startup changing the mobile power industry, today announced the launch of a first-of-its-kind mobile power station, RIVER. With an array of ports and 500-watt total output, RIVER can charge up to 11 devices simultaneously or serve as a smart power source for a multitude of needs, from camping and filmmaking to emergency management and construction. RIVER is unlike any other battery product on the market, with a shelf life of up to two years with no charging required. RIVER is currently available on Indiegogo for the early bird pricing of $499.
"Power controls nearly every aspect of our lives and too often we find ourselves bound by an electrical leash," said Eli Morgan Harris, CEO of EcoFlow Tech. "RIVER allows users to live their lives without attachments and fear of "powering down" in any condition or environment. With the most-comprehensive choice of ports and one of the highest capacities, RIVER is leading the new generation of smart, clean mobile power."
RIVER was designed by several of the world's leading battery engineers and incorporates patented and patent-pending technology that provides unparalleled safety and convenience. As the first truly mobile power station to offer a real-time, minute-level power display, RIVER offers consumers the confidence and flexibility they need when charging their devices at home or on the go.
RIVER can be recharged three different ways when empty. Users can plug into a wall socket and have a full charge within 6 hours; connect to a car lighter for a charge in nine hours; or choose an optional solar-panel re-charging solution, which provides a full charge in 10-15 hours with zero carbon footprint.
Built to last: RIVER incorporates "battery armor" to ensure full structural integrity of the power system at all times, as well as a patented aluminum-alloy shell designed to protect the internal cells impact.
From the mountain to the desert: RIVER can operate in environments between -4 degrees Fahrenheit and 140 degrees Fahrenheit. Its built-in thermal management also prevents surges and overheating and helps to maintain the battery's long lifecycle.
Small but powerful: Comparable in size to a small toolbox, RIVER has an astonishing 412Wh capacity that allows users to:

Keep a light on for over 100 hours
Run a campsite refrigerator for up to 10 hours
Power a concert amplifier for 20 hours
Charge a power drill 15 times, an action camera more than 80 times, and a cell phone over 30 times
Pre-order customers in select cities (including New York City, San Francisco and Los Angeles) will have the option to have their RIVER unit delivered via Enjoy for free. Customers who opt-into Enjoy will be hand-delivered their product by an expert who will spend up to 30 minutes educating them on and setting up RIVER.
"We are thrilled to partner with EcoFlow Tech to offer our premium delivery services for their flagship product, RIVER," said Ron Johnson, CEO of Enjoy. "As our lives continue to become more dependent on connectivity and renewable resources, RIVER's ability to provide viable and affordable power solutions is unprecedented and poised to make remarkable experiences possible."
Product Specs:
Weight: 11 pounds
Battery Chemistry: Lithium-Ion
Capacity: 412 Wh
Shelf Life: One year+
Total Output: 500W (AC +DC)
Total Ports: 11

4x USB (2 USB QC 3.0)
2x Type-C USB
2x DC 6mm
2x AC
1x Car Port 12V

Temperature of operation: -4 degrees Fahrenheit to 140 degrees Fahrenheit
Charging: Car port, wall charging and optional universal solar chargers (21W and 50W available)
Safety Protections: Thermal and overload management
Environmental Adaptability: 65C Operating range and water resistant casing
About EcoFlow Tech
Founded in 2016, EcoFlow Tech is a revolutionary battery startup company with over $10 million USD in backing from leading Chinese supply chain and manufacturing companies. Focusing on safety and convenience, its mission is to harness powerful and new technologies to foster inclusion and help raise standards of living in areas of the world where power shortages stunt growth and development. For more information, please visit www.ecoflowtech.com.