MusiQi Design
As stated, the MusiQi is a 3-in-1 product. It works as a wireless charger, bluetooth speaker and a very attractive and modern phone stand. The unit itself is larger than most wireless charging platforms you'll find on the market, but obviously that's because of the addition of the speaker. It measures 2.75″×3.35″ and weighs in at a light 9-ounces.
The design is a slick, modern elbow design in one position, with the top at a slant so you can see you're phone and actually use it while it's charging. MusiQi can also be used vertically straight up with a simple twist of the top. The idea is to allow you to view your phone's screen however it is most comfortable. The MusiQi also allows you to place your phone horizontally like on a traditional charging pad. The choice is yours. Landscape support also makes MusiQi incredibly adaptable.
MusiQi is crafted from premium grade anodized aluminium, and the charging pad itself is made from stay-stick rubber.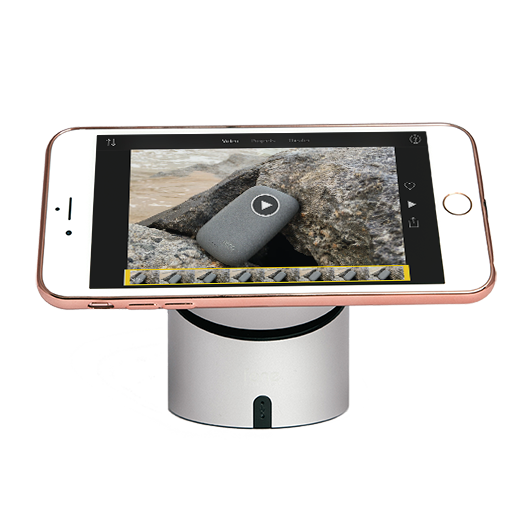 Wireless Charging
Wireless charging with the MusiQi is achieved by a Qi wireless charging standard, so you'll need a Qi-enabled phone to do so. Just place your phone onto the charging area and you're good to go. It might take some time to start charging at first. It uses the 1-coil system, which means that you need to find the sweet spot to begin charging. It also uses the standard 5W / 1A charging power.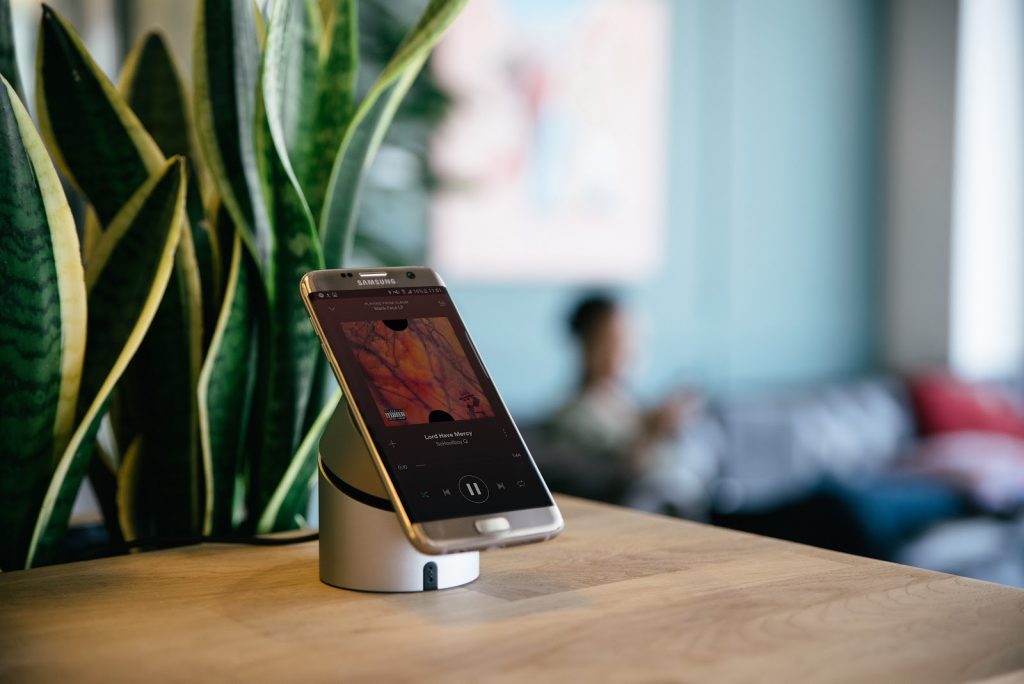 Bluetooth Speaker
Besides a charger and stand, MusiQi also works as a bluetooth speaker. Audio is good, probably better than other speakers its size, and it gives you the convenience to play music or listen to an audio book while you're charging your phone. Pairing it with your phone is a breeze. Just connect via bluetooth as you would any other device, and you're paired. MusiQi also has a built-in mic, which can be used to change songs or used as a hands-free speakerphone to answer calls.
MusiQi comes with a built-in battery, which lasts around 6 hours with normal use, and around 3-hours when playing music. The unit comes with a microUSB cable to charge the base. You can also charge the built-in battery via Qi wireless charging. Simply flip the MusiQi upside down onto another wireless charging pad, and now your wireless charging world has just reached another level.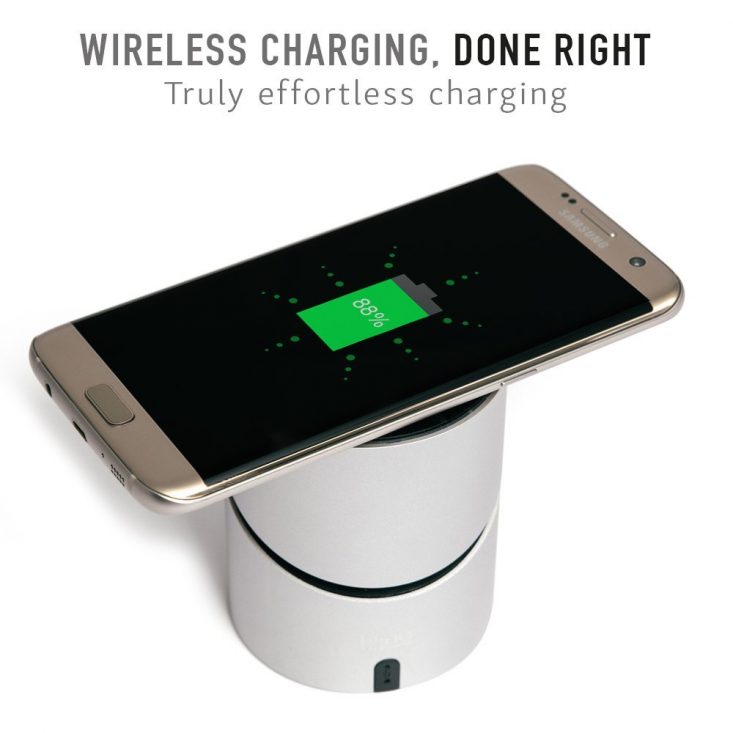 Bottom Line
The MusiQi by Fonesalesman is a pretty unique product, and we've yet to see anything else like it on the market. It combines a phone stand, wireless charger and a bluetooth speaker into one very portable unit. Charging is easy to use, the stand looks great on a desk, and the bluetooth speaker is way above average in sound. It also has a pretty nice price tag at $79.99. You can purchase it through the company the fonesalesman website here, or on Amazon.
To comment on this article and other GadgetGram content, visit our Facebook page, or our Twitter and Instagram feeds.
<div style="text-align: center;"><iframe width="560″ height="315″ src="https://www.youtube.com/embed/C5uVbz-IPvg" frameborder="0″ allowfullscreen></iframe></div>