Samsung has just outted the Galaxy S8 Active, an outdoor sturdy version of the Galaxy S8. It's the update to the Galaxy S7 Active. There have been rumors of the new S8 Active for weeks now, and the launch is set, expected to go on sale August 8th, exclusively from AT&T.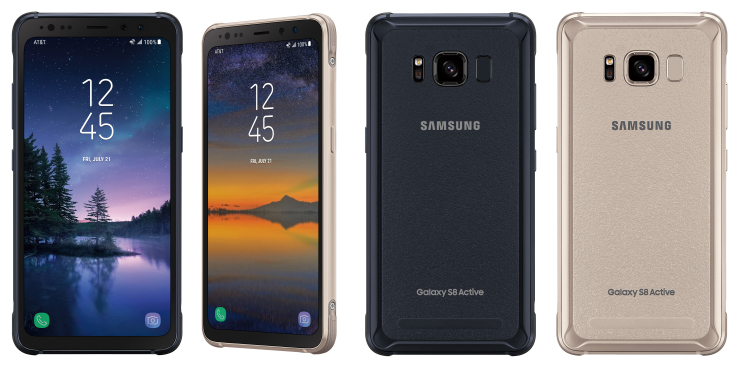 Samsung Galaxy S8 Active Feature
Among the differences between the S8 and the Galaxy S8 Active, the first is the screen. The Galaxy S8 Active doesn't have the Galaxy S8's Infinity curved screen, but rather a more traditional flat Super AMOLED panel. It does, however, have the same 18.5.9 aspect ratio and 2,960 x 1,440 pixel resolution as the S8. The Active also measures a huge 5.8-inches, and yet the body is really compact. It's also the first Active phone not to have physical buttons under the screen.
The Galaxy S8 Active also has a MIL-STD-810G rated, military-standard exterior, which gives the S8 Active dust, water, shatter and shock resistance. It's also less likely to slip through your hands due to a textured body. The frame is made from metal and a bumper designed to keep the screen safe from cracks.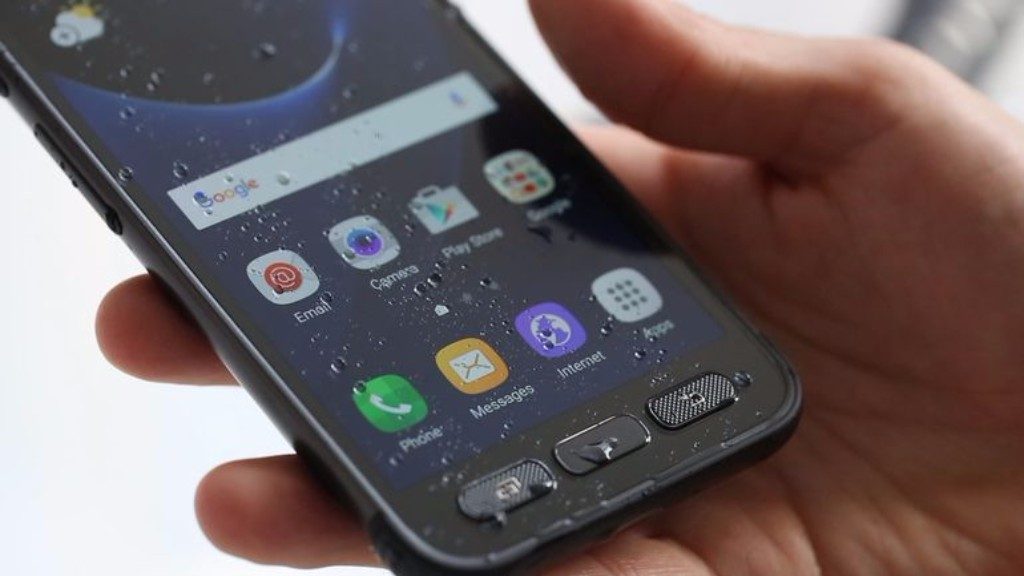 A third difference is the battery, which has been increased to 4,000mAh, up from the 3,000mAh cell, which is inside the normal S8. Also, Samsung's virtual assistant, Bixby, is onboard and controls the Activity Zone, which has sporty functions such as a flashlight, compass, barometer and a stopwatch.
The Galaxy S8 Active's camera is the same as the Galaxy S8, with a 12-megapixel rear camera, and an 8-megapixel front camera. It's expected that the processor and other specs will be the same or very similar to the S8.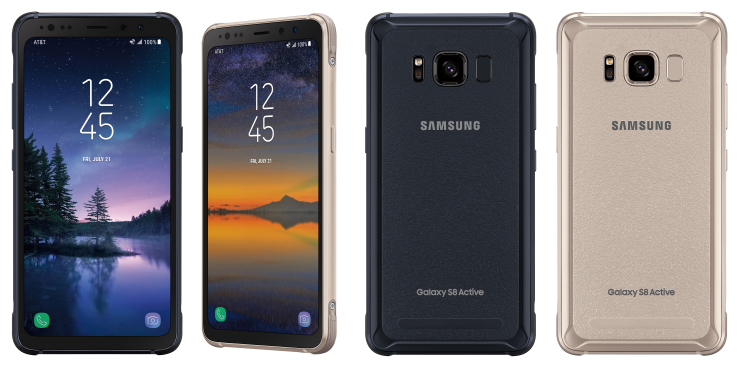 Availability
Pre-orders for the Galaxy S8 Active start August 8 at AT&T, with the phone on sale from August 11. It will come in titanium gold or meteor gray, and is expected to run $28.34/mo for 30 months. AT&T will also offer trade-ins for up to $200 off, and a Gear S3 smartwatch for $50 when you purchase the Samsung Galaxy S8 Active on a 2-year agreement.
To comment on this article and other GadgetGram content, visit our Facebook page, or our Twitter and Instagram feeds.