A company from Australia called Ultimate Campers just came out with their Ultimate Nexus camper, which appears very small, but when opened up, it transforms into a shockingly massive living space with some bells and whistles to boot.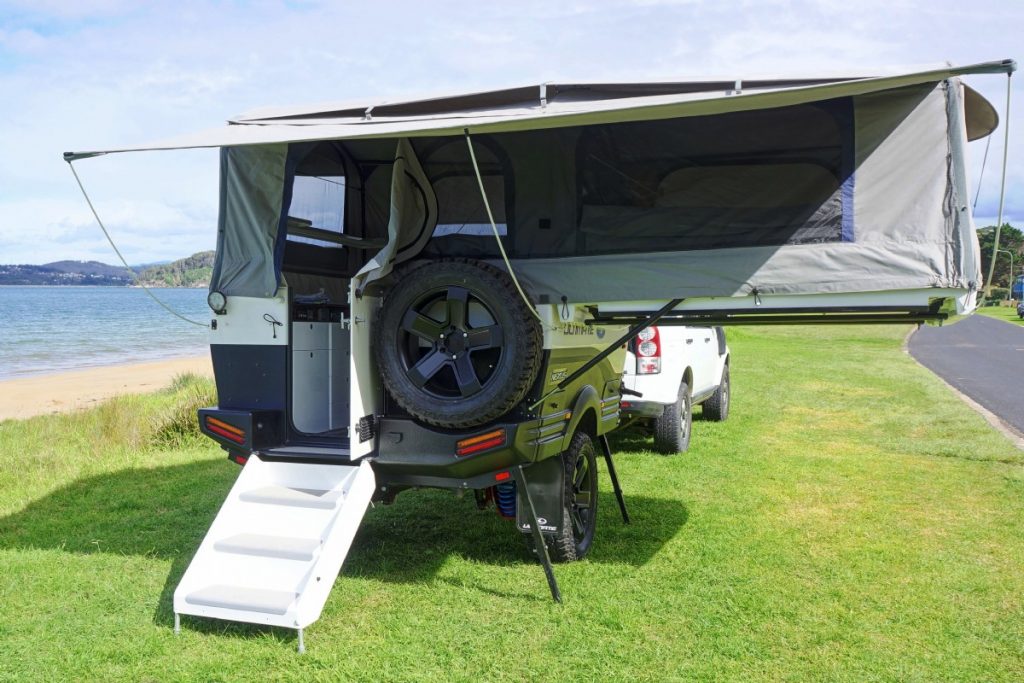 Ultimate Nexus Camper Features
The Ultimate Nexus measures a slight 13.7 feet in length, 6.5 feet wide, and just shy of 6 feet tall. However, it's been designed to stuff a bunch of functionality into that small space, giving campers a cool option for their outdoor living. For example, the Ultimate Nexus pop-up tent opens to reveal a roomy, well-ventilated sleeping space that includes a king-size bed…not a full….A KING!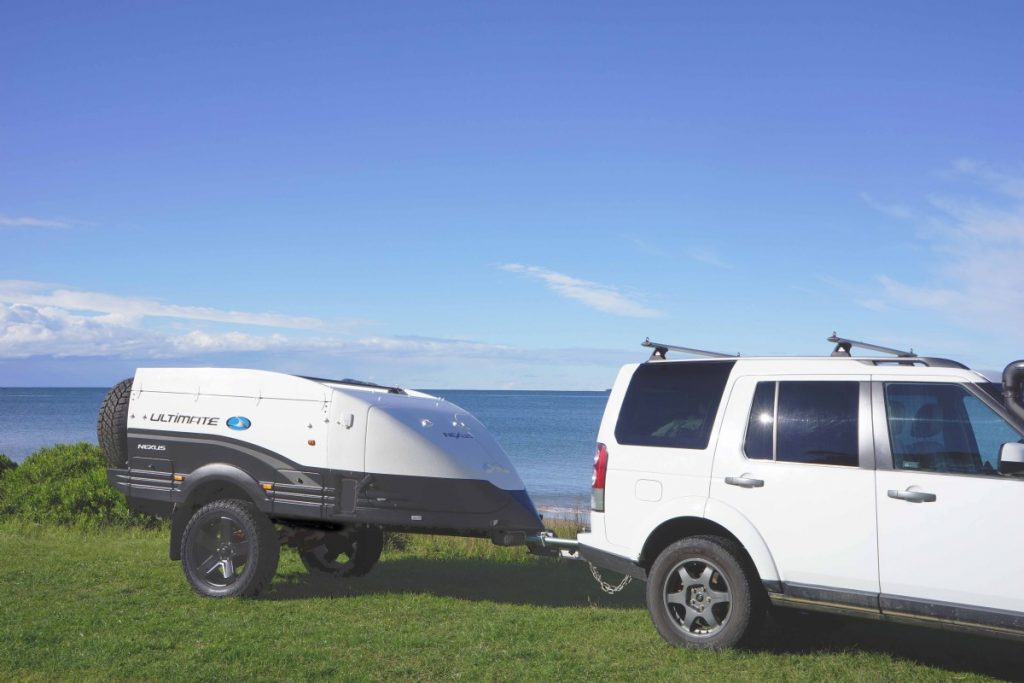 To get inside the Ultimate Nexus, you travel up the folding staircase located at the back of the trailer. Inside, you'll see a cooking galley, which comes complete with a fold-out dinner table, a small fridge and a two-burner stove. Cold and hot water is drawn from the built-in 110-liter water tank and is fed not only to the kitchen sink but also to the trailer's forward shower system. Heat is provided from a gas heating system, while a 160-watt solar panel, coupled with two 100Ah lithium batteries, generates electrical power. You also get a U-shaped leather lounge area.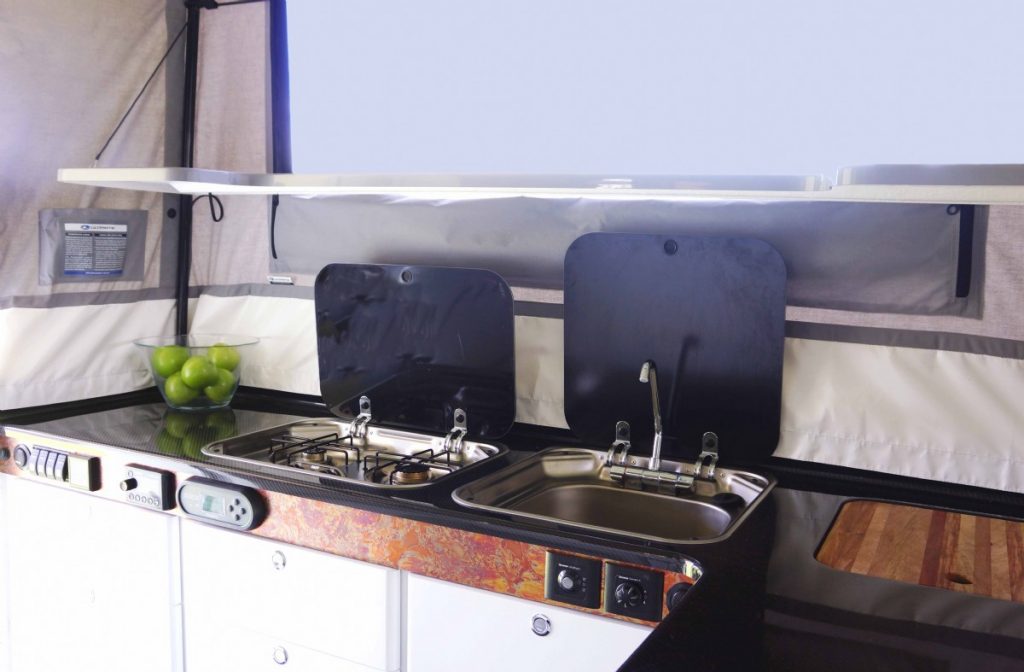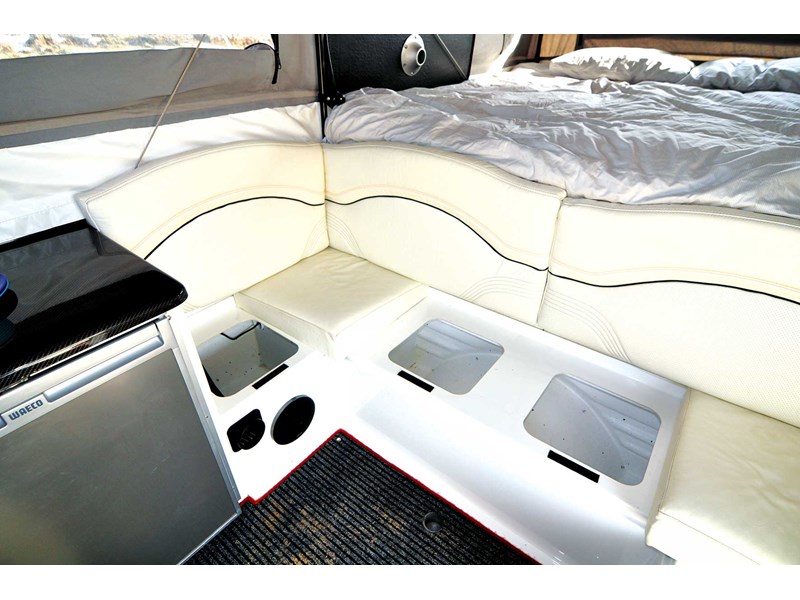 More…
The Ultimate Nexus was built for off-road adventures, and features large 20-inch tires to roll over rough terrain, as well as a 22-inches of ground clearance. It's even equipped with heavy duty an independent trailing arm suspension, 4×4 shock absorbers, and long-travel coil springs to provide stability when driving on rough roads or no roads at all.
The Nexus starts at around $58,400, although additional options such as a laser projector, a porta-potty and an exterior canvas awnings will further drive that price up. To inquire about the Ultimate Nexus, visit the company website here.
To comment on this article and other GadgetGram content, visit our Facebook page, or our Twitter and Instagram feeds.