With the advent of hoverboards, Heelys and scooters, Razor is combining all three this year in the form of their new Razor Turbo Jetts e-skates. These hard plastic skates go over your existing footwear, and will snap over shoe sizes youth 12 to adult 12. One of the skates has a removable lithium-ion battery, which you'll wear on your dominant foot. Both skates are relatively light, and can be stowed away in a backpack.
The battery on the Razor Turbo Jetts lasts for about 30 minutes, though it's really dependent on the weight of the person wearing them. Smaller children might be able to squeeze a few more minutes out of them, while adults pushing the skates' max weight of 176 pounds will have to recharge a lot sooner. Luckily the battery only takes one hour to charge.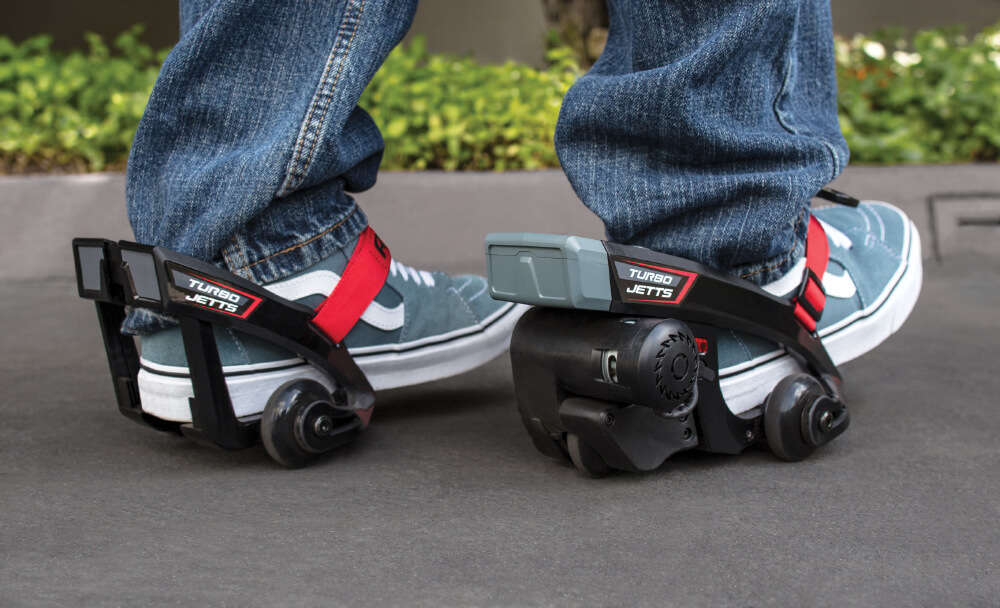 Anyone who's enjoyed a pair of Heelys will find using the Razor Turbo Jetts second nature. In other words, they're easy to learn. You simply point your toes up and let the skates carry you forward at speeds of about 10 mph. The motor activates when the skate comes in contact with the ground. After pushing off from the non-dominant foot, you lean back and just let the powered skate pull you forward, keeping the non-powered skate in the rear. The bulk of the skates make it unlikely you'll fall backwards.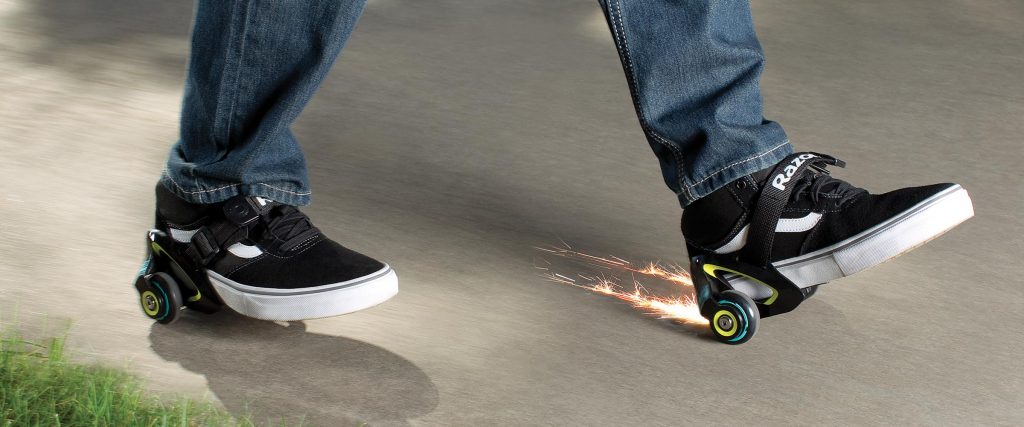 The Razor Turbo Jetts are available now for $130, both online and at Toys 'R' Us stores.
Comment on this article and other GadgetGram content by visiting our Facebook page, or our Twitter and Instagram feeds.