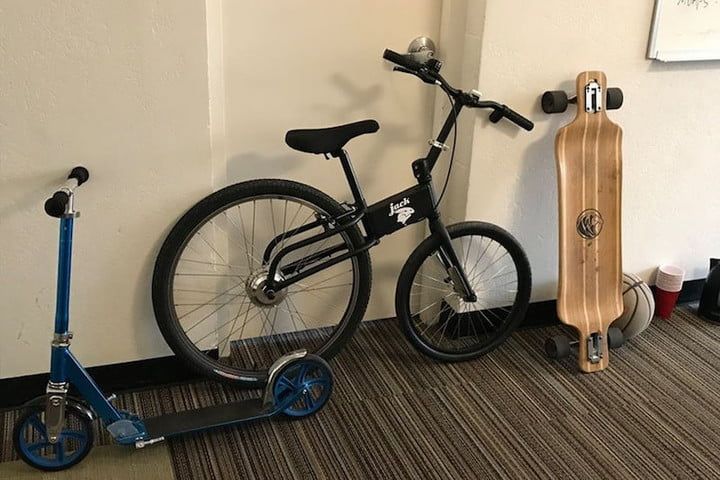 The JackRabbit's throttle is mounted on the handlebars, allowing riders to choose between cruise, coast and climb modes as needed. In climb mode, the motor shifts 10 amps of power to the drive, while in cruise mode, that number drops to five amps. When set to coast, no power is used whatsoever, increasing battery life and range. When you reach your destination, the throttle switch can be removed, effectively disabling the bike so it can't get stolen.
Other features include a built-in USB port for recharging a smartphone and a saddle that can be adjusted to accommodate riders ranging from five feet in height all the way up to six feet, four inches. The bike can also be fitted with optional accessories, including ligts, a cargo rack, cup holder, phone cradle, and more.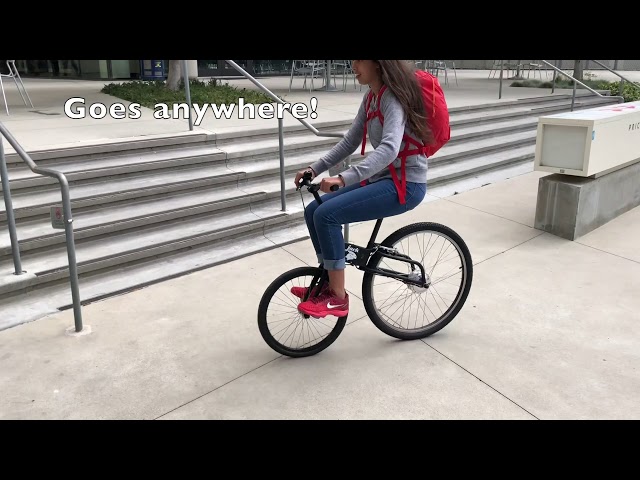 The team behind the JackRabbit is hoping to raise $45,000 on Kickstarter to get the ebike into production. If successful, it should go on sale in December at a retail price of $899. Early bird supporters can reserve one now for half that amount.
Comment on this article and other GadgetGram content by visiting our Facebook page, or our Twitter and Instagram feeds.