The Garmin Fenix 5 GPS multisport watch was a popular product for Garmin, and now the watchmaker is taking advantage of its previous success with the latest iteration of its smart wearable. This week, Garmin introduced the Fenix 5 Plus series, touted as the latest generation of GPS multisport watches, with built-in routable topographical maps, storage for music playlists, NFC payments, and a wrist-based sensor that will allow you to measure your blood oxygen levels. Like the other watches in the Fenix 5 series, this Fenix 5 Plus will be perfect for adventurers and athletes alike.
Ranging in size from 42 to 51 mm, all of the new Fenix 5 Plus watches promise bright, sunlight readable displays. In total, there are three watches in the lineup — the Fenix 5S Plus, the Fenix 5 Plus, and the Fenix 5X Plus. The 5S Plus is significantly larger than the 5S, with a display that is 1.2 inches in diameter, a 20-percent increase over the 5S. The 5X, on the other hand, is the first wearable from Garmin to offer a Pulse Oximeter for blood oxygen measurements, which will come in handy for those who are active in high altitudes.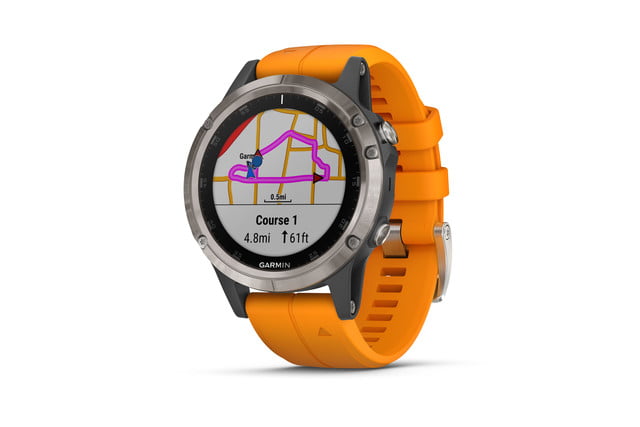 "We are thrilled to bring exciting new features to our most popular outdoor GPS wearable series," said Dan Bartel, Garmin's vice president of global consumer sales. "We've added some of our most sought-after features like built-in mapping, music, and contactless payments to each new model in the Fenix 5 Plus series, and with the introduction of the Pulse Ox feature in the Fenix 5X Plus, our customers can now have more confidence taking their adventures to even greater heights."
All of the watches in the new Fenix 5 Plus series include built-in map data that should allow you to find your way by simply glancing at your wrist. You'll have access to both navigation capabilities as well as location tracking. Plus, Garmin's maps can be paired with the company's round-trip course creators that helps you input a total mileage goal, and receive a list of appropriate routes to choose from.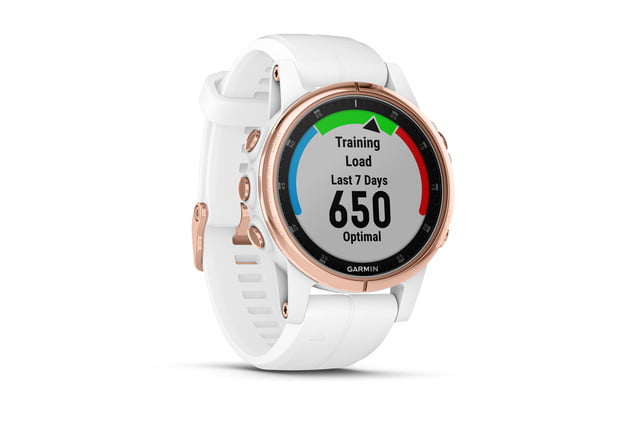 The Plus line also comes with Garmin's Trendline routing feature, which leverages Garmin Connect data to help you find and follow trails and running routes based on crowd-sourced miles from other Garmin users. And while you're on your long runs or other adventures, you can listen to your tunes with the Plus watches' music storage. All three watches will allow you to store up to 500 songs, and you can download offline playlists from services including Deezer and iHeartRadio. Alternatively, you can transfer music straight from your computer to your watch.
Not only can you leave your phone at home, but you can also forget your wallet. The Plus series comes with Garmin Pay, an NFC payment solution that lets you quickly make transactions by swiping your wrist. And if you leverage your Garmin Pay wallet, you'll be able to reap the same loyalty rewards that you'd enjoy from plastic cards, all without having to worry about carrying them around.
For athletes, the 5 Plus models allow users to check out physiological metrics, running dynamics, and other workout stats. The Garmin smartwatches will also let you know if you're overtraining, maintaining, or peaking in your exercise schedule. But not only is Garmin making a sports watch, the device is also a smartwatch. When you pair your watch with a compatible smartphone, you can also get all call, text, and email notifications right on your wrist.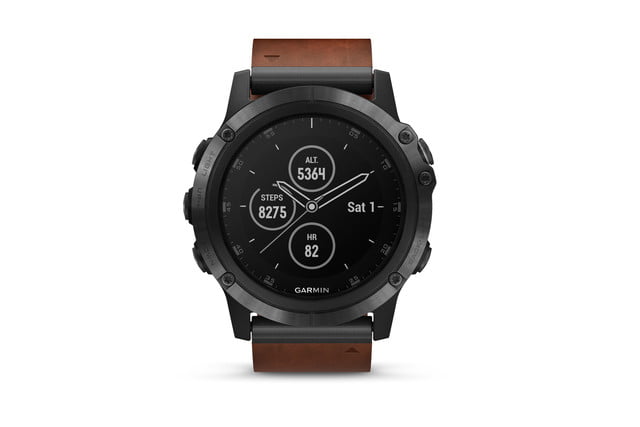 The Fenix 5 Plus line also has multi-network satellite reception, which now includes Galileo to help track you in environments where GPS alone may not give you a good signal, including canyons or other rural environments. Basically you can take this line of watches anywhere.
The new watches are available either in a PVD-coated stainless-steel bezel with silicone watch band, or a high-performing titanium bezel version with brushed titanium bracelet, which is a bit lighter in weight. They all are also water-rated up to 100 meters, and have a battery life ranging from seven days to 20 days. The Fenix 5 Plus series will range in price between $700 and $1,150, and will be made available in the second quarter of 2018.
Comment on this article and other GadgetGram content by visiting our Facebook page, or our Twitter and Instagram feeds.