The Yamaha YAS-108 still features the same built-in dual-subwoofer design for great bass performance without an external subwoofer, and also offers the same DTS:X virtual surround sound support as the previous model. Audio quality, specifically music, also improves thanks to Bluetooth performance. Now, two devices can be connected to the soundbar simultaneously, which makes it easier to trade songs back and forth without having to pair to the soundbar as often.
The new Yamaha YAS-108 will retail for $200, which is a very competitive price category for soundbars, and with HDMI ARC and DTS:X support, as well as improved Bluetooth, Yamaha hopes to continue to rise above the pack in the soundbar space.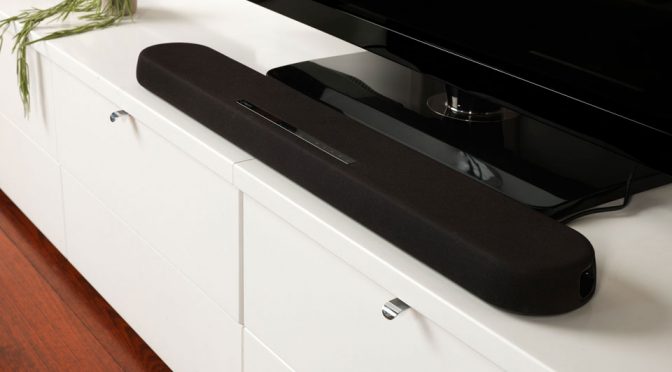 "Entertainment, music, and gaming enthusiasts looking for a soundbar in the price range of the YAS-108 are awash in choices from TV brands and from companies offering commodity products. However, thanks to our six decades of leadership in home theater systems, the best sound will come from Yamaha," said Robert Goedken, general manager of Yamaha America's AV division. "The enhancements on the YAS-108 reflect our commitment to offering exceptional sound quality and value."
The Yamaha YAS-108 will hit store shelves and online in July, and you can find more info here. Comment on this article and other GadgetGram content by visiting our Facebook page, or our Twitter and Instagram feeds.