European Audio Team, or E.A.T. builds luxury-style tubes, cartridges, turntable arms and valves, and have now ventured into the full turntable business. Designed and manufactured by the Pro-Ject company, E.A.T. calls its new turntable B-Sharp, and boasts stellar specs and a price tag of around $1,600.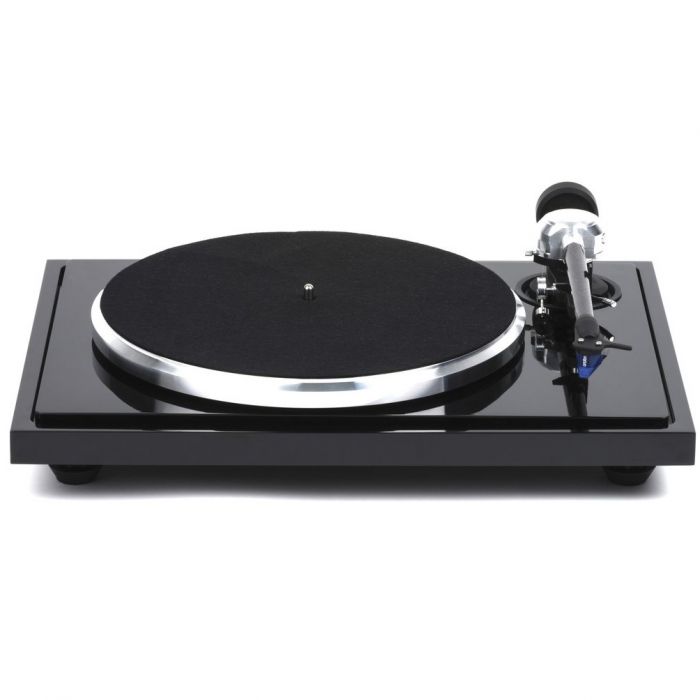 Setting up and Build
Built like the rest of the high-quality line, the E.A.T. B-Sharp Turntable sports a pre-installed Ortofon 2M Blue MM cartridge, a carbon fiber tonearm and a suspended chassis. In the box, you'll find a well-directed manual to install all of the components like the counterweight, the anti-skate weight and the belt. Speaking of the anti-skate weight, it adjusts with a threaded weight and is easy to pin down.
You'll also need to fit the feet, removing the bolts for the inner MDF chassis that supports the main bearing and arm. Put the bias mechanism in place, plug it in, and you're ready for some listening fun.
Build-wise, the E.A.T. B-Sharp is gorgeous. The table itself has a sophisticated gloss black finish, and the tonearm looks like it belongs in a museum. The small magnet in the middle of the tonearm wand that secures the arm in place when not being used is an added luxury feature, much better than the industry-standard clamp.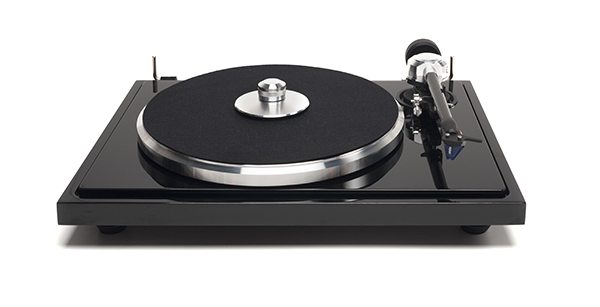 Specs and Performance
The E.A.T. B-Sharp sounds fantastic, and has little trouble punching out music with authority, and also showing off it's wide-ranging control and dynamics. It has an uncanny ability to keep low-level fidelity in check, even when instrumental volumes and vocals become over-powering.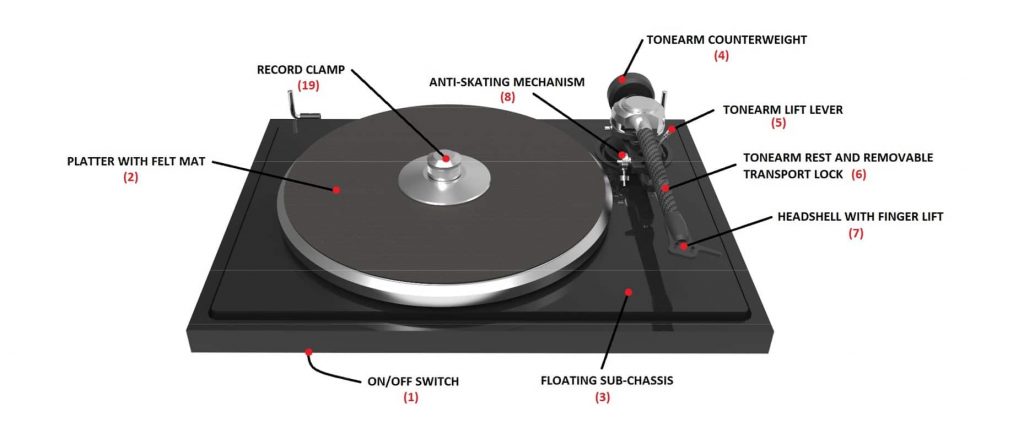 Detail levels are outstanding, and the 2M Blue cartridge strides along the vinyl with ice-cold steadiness. Sound seems as clear as a concert hall, resonating a sound-stage with practical three-dimensional performance, thanks to the tonearm and cartridge combination. B-Sharp also offers RCA outputs, in addition to a tonearm cable, which provides more dynamics and clarity

Bottom Line
Priced at $1,600 without upgrades, the E.A.T. B-Sharp offers outstanding performance for almost any level of music enthusiast. The E.A.T.'s sweet spot is its sound balance, which can handle any genre of music with composure and control. It's an awesome deck, and one worth seriously considering. For more information, visit the company website here.