The upcoming Cemtrex SmartDesk is right out of the pages of something in the distant future. It's an all-in-one standing/sitting desk, and we do mean all-in-one. This sucker includes 3 monitors, an integrated keyboard and trackpad, a super cool document scanner, a wireless charger, built-in true wireless earbuds, and more. It was announced earlier this year and will be available soon for around $4500.
A marvel of technology, the Cemtrex SmartDesk's three 24-inch monitors are also touchscreens, and you can literally drag and drop one window to the other with your finger using the Stark touchless gesture feature. A Leap Motion sensor is built into the surface of the desk, right underneath the trackpad, allowing you to scroll through documents and web pages by flicking a couple fingers, zoom in and out by moving your hands together or flip through a presentation by waving your hand.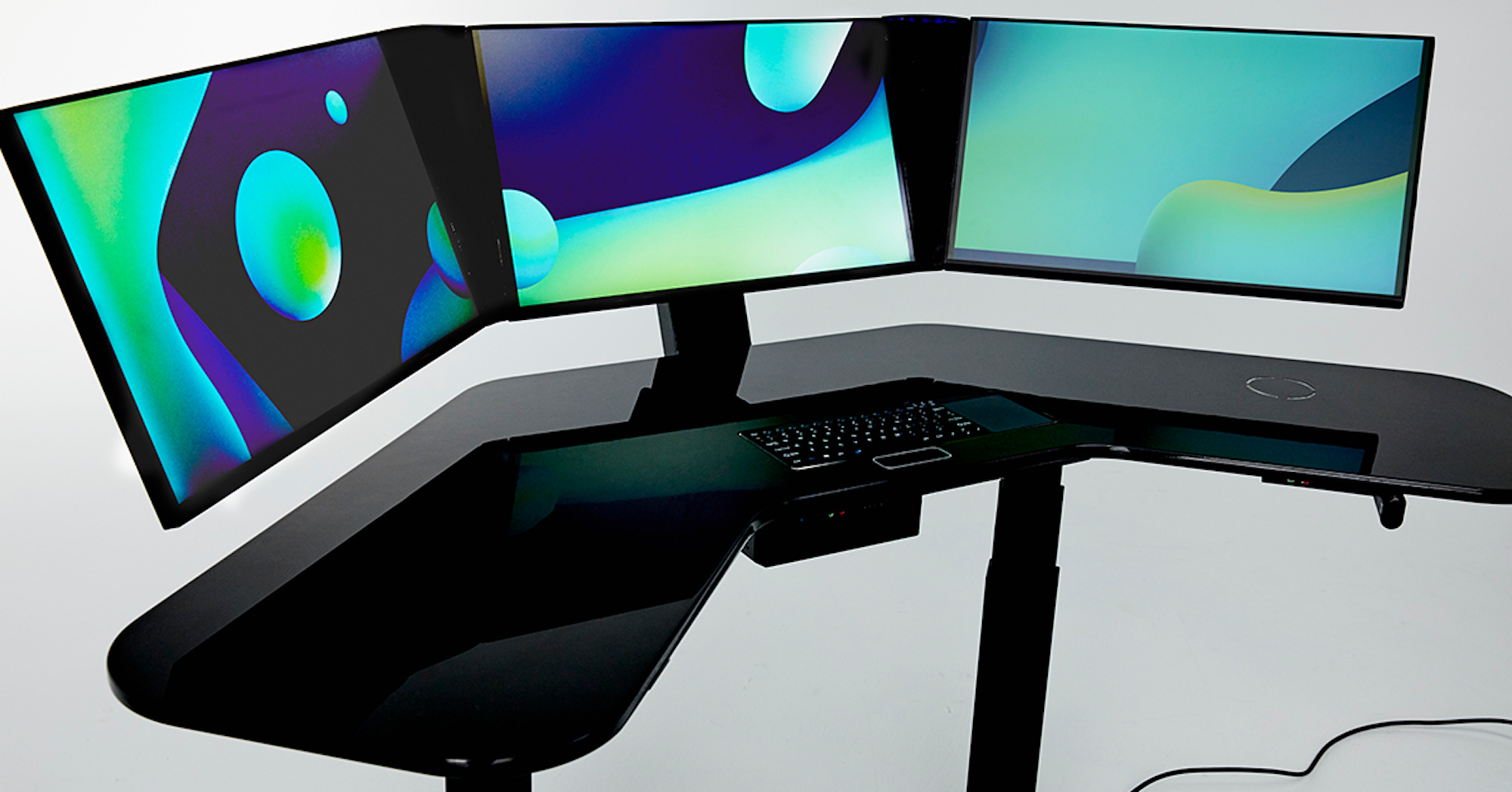 The keyboard and trackpad are built into the surface of the SmartDesk as well, with the keyboard being flush with the desk surface. To the right of the trackpad is a Qi wireless charger built into the surface of the desk, which will charge your compatible smartphone.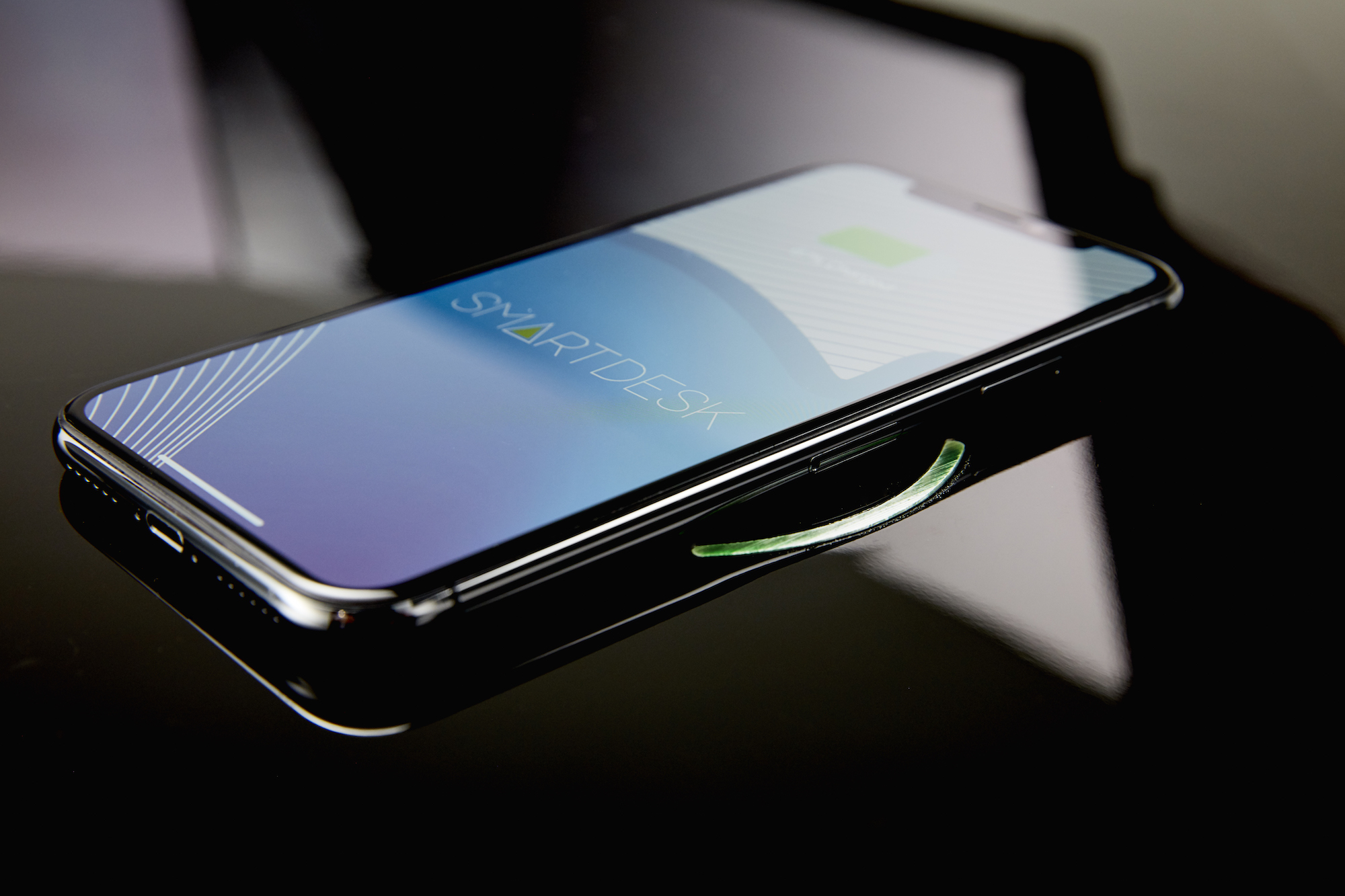 There's also a 5-megapixel 1080p camera located between the center and right monitor for video calls, as well as a document scanner between the center and left monitor. The scanner is a downward-facing camera that scans any document that you place under it.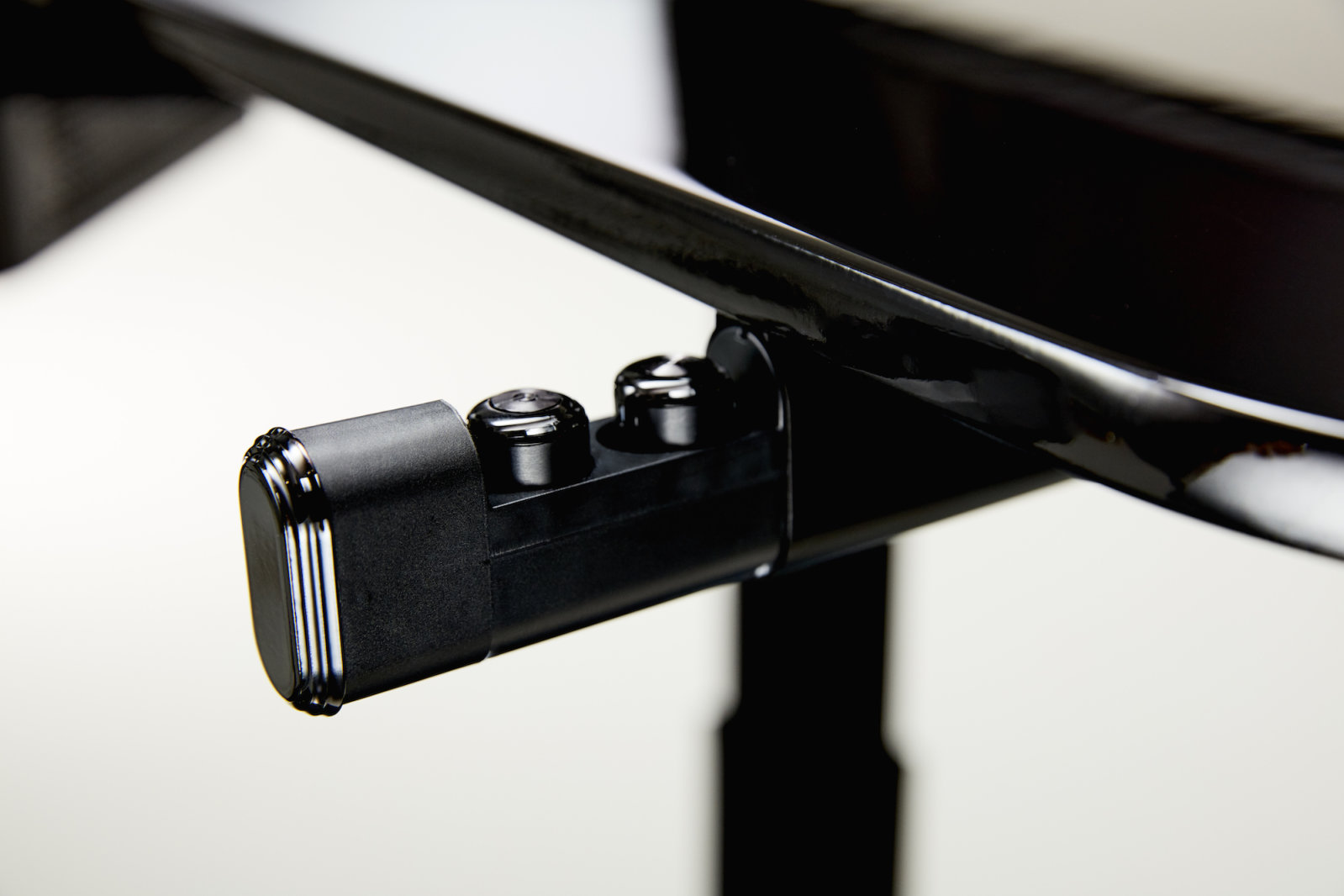 On the left side, there's a tiny drawer that pops out to reveal a pair of magnetic true wireless earbuds, and are designed to be paired with your corporate phone system or, of course, your smartphone. The whole setup is powered by a compact Windows eighth-gen Intel Cor i7 PC hidden underneath the desk. It also comes with 16GB or 32GB of DDR4 RAM, a 256GB SSD plus 1TB HDD, and the choice of either a GTX 1050 TI 4GB card or a GTX 1060 TI 6GB graphic card. For connectivity, there's one USB 3.1 type C port, two USB 3.1 type-A, two USB 2, a 3.5mm audio jack and an Ethernet port.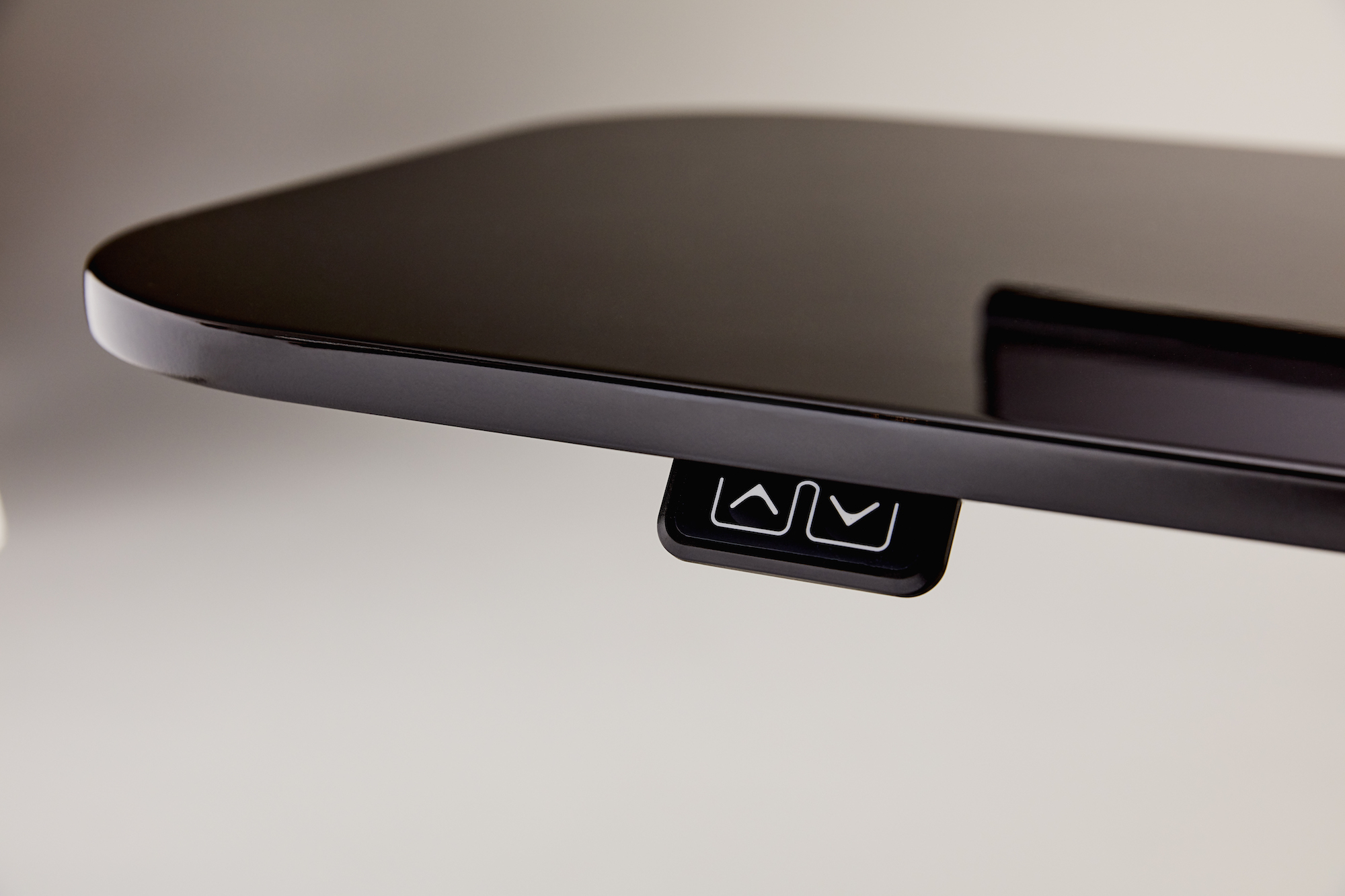 The Cemtrex SmartDesk is a sit/stand desk first, and the company's first consumer product. It has a motor to raise and lower the surface, controlled by two toggle buttons. Pre-orders are available right now, and it will start shipping in late December. You can reserve one for $175.