Nspire is a little mini marvel waterproof wireless speaker that can bang out some serious sound. Made by a company called NstaJam and CEO Harold Brothwell, they're taking a piece of their profits from Nspire sales and donating it to Life Matters, a campaign that helps depression and suicide among teens.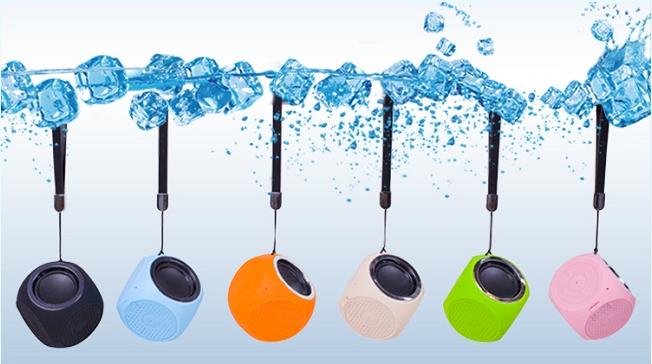 The Nspire, as mentioned, has a lot of full sound and somewhat deep bass for its size. Resembling an over-sized 1.5″ x 1.5″ 1.5″ thimble, with a square design, rounded corners, and covered with soft silica gel, it literally fills a room with music, and you can even submerge this sucker in water.  

It also has 4.2 Bluetooth, and from what we can tell after playing with this device for a bit, range extends well over 30-feet, which is somewhat rare in the wireless portable speaker category. Perfect for outdoors, the shower or pool as well, thanks to its IPX7 rating, it cranks out 3-watts of power, connects easily to any of your devices, and is shockproof and able to be used as a speaker phone as well, thanks to the built-in microphone.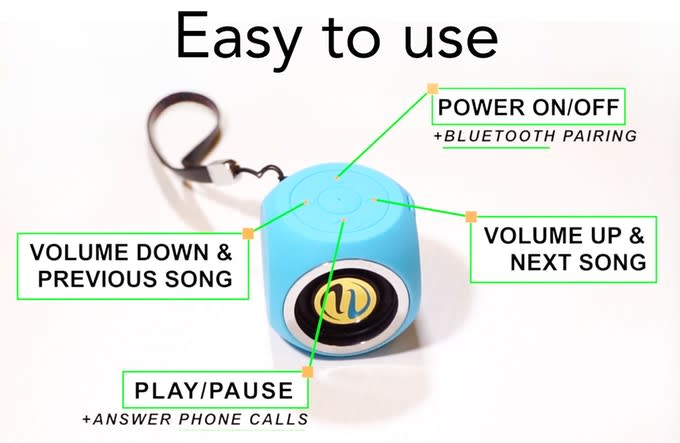 You charge the Nspire via its micro USB port, and it has controls on the device for play, pause, rewind and answering calls. Nspire comes in 6 colors, Black, Desert Sand, Sky Blue, Green, Pink and Orange, and is also available in bulk orders with special packaging, or customized with a logo.
According to the company, Nspire is just the first creation in the Life Collection Line of products by NstaJam. They plan on introducing other products, extending the line. Nspire runs $35, and you can purchase it here.