Amazon's new Echo Buttons are somewhat of a throw-back game, consisting of buttons you actually press, so you can sit down in the same room with someone and play a game together.
If you're an Amazon Alexa user, you're probably familiar with the collection of games you can play using voice queries, etc. The Amazon Buttons come with two buttons per package, where the base of each button is black, and the "button" part itself is translucent white, containing RGB LEDs that light different colors when the button is in use. Each runs on two AAA batteries, which are included in the box. The buttons connect to your Echo device via Bluetooth.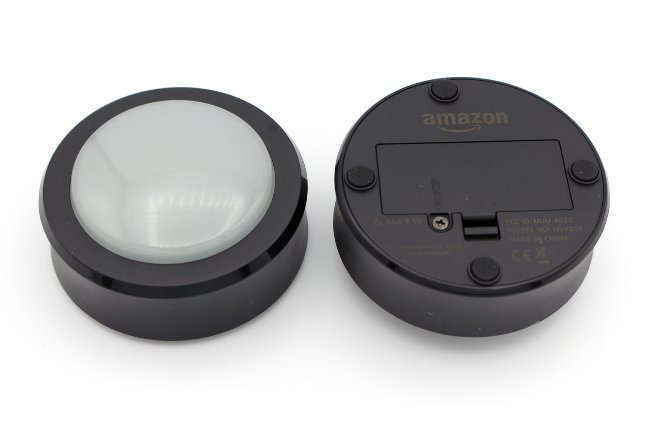 Setting each Amazon Echo Button up takes only a couple of minutes, and Alexa will walk you through it.  The buttons included a quick start guide, a very brief user manual, some cards that list a few games to try, and some information about Blueprints (custom skills you can make yourself).


After you pair the devices, you can search Amazon for "Echo Button Games," and you can immediately start adding them to your portfolio and start playing. Some games like Simon Tapand Battleship Tap require four Echo Buttons. Other games like Trivial Pursuit Tap are also more fun with 4 buttons.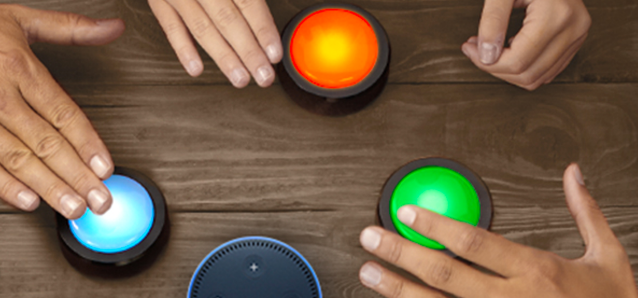 Among some of the titles you can play include Hot Tomato, Alien Decoder, Don't Cut that Wire, Party Foul and Bandit Buttons. Some of the games are very basic applications where you simply press the buttons in the order they light up, some are "choose your adventure" style games where you press one button to perform one action and the other to choose an alternate action, and others were games where you answered questions or used the buttons in some other manner. Most all of the games offered are pretty fun, and great for family time.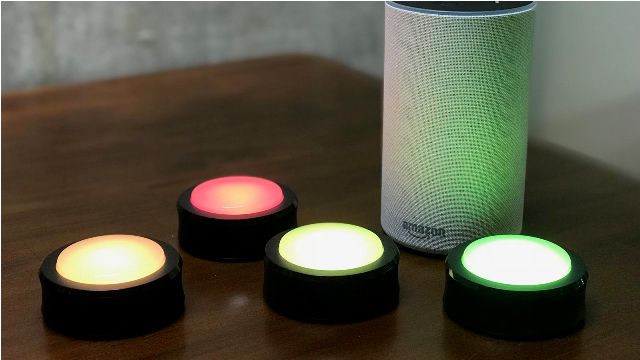 You can choose from more than 100 compatible skills for the Echo Buttons, and if you use Amazon Blueprints, you can make your own game show and use the Echo Buttons as the buzzers. You can also program routines to your Echo Buttons. In other words, you can basically use them like a remote control, and instead of saying "Alexa, do this," you can press the button instead.  A pack of 2 Amazon Echo Buttons will set you back a measly $20.