The Ant II Mini 3D Printer is not only a toy itself, but also can produce other toys. While playing with it, a child's ability in creativity, learning and imagination is amplified with this superior yet compact 3D printer.
It has a high precision linear rail systems for all XYZ motion, and the strong sheet metal shield ensures its build quality and operation reliability. As mentioned, it's small and light, so a back pack is not out of the question if you want to travel with it to job sites, etc. Perfect for DIYers, engineering prototyping, education….even children expressing an interest in STEM as well as computer generated models.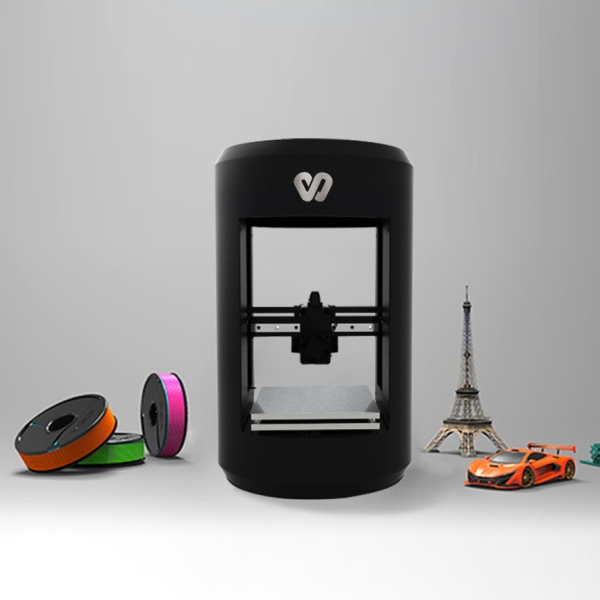 The simple mechanical structure reduces not only the size, but also the maintenance work. In order to shrink the overall dimensions from its predecessor, the company had to adopt square linear rails instead of the round ones.  The smaller friction and more wear-resistance of the square ones make the precision of this machine even better than some larger models.
The engine of the Ant II Mini 3D Printer is in a league of its own. With a leadshine stepper motor, it features much less heat generation, long service life and high precision with the company's programmed sub-division of 32 micro-steps per 0.9o increment, enables a 50 micron build precision in favorable conditions.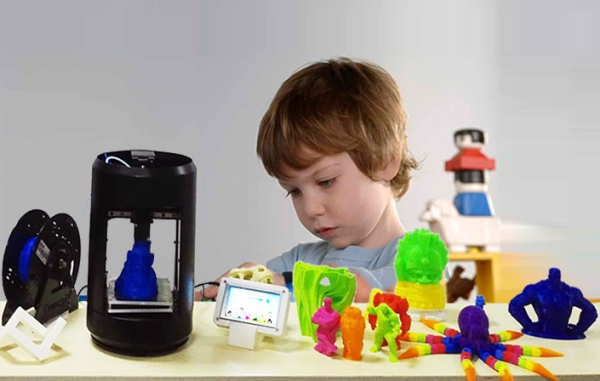 A real ball bearing ventilation fan is used in the Ant II Mini, which is far better in performance and service life than the cheap types with sliding bearings. This keeps the nozzle temperature steady, which is important for smooth surface finishing, less layer thickness variation, and stronger bonding between layers. All of the important mechanical components are CNC machined, which ensures the positioning accuracy of the nozzle and platform.
Slicing settings on the Ant II are no longer needed, which allows you to skip the work to design CAD models. Rather, all you need to do is download the company's 1000s of pre-built models, and print out your choice with just one click.

With it's small size, unique build and high-tech mechanics and performance, the Ant II Mini 3D Printer is perfect for most 3D printing jobs, and is affordable at $349.99.