Snap Inc released their original Snapchat Spectacles a couple years ago, the company's fans went ballistic. Here was a device that allowed users to share their lives with the world from a first-person POV, much like an action cam. However, distribution for the product — initially only available in the US, and only available for purchase from Snap vending machines — was limited and a pain to buy. This caused dismal sales. Now enter the Spectacles 2, a much nicer second-gen version, with a few upgrades thrown in.
Snap is selling the V2s online only, and if you're in the U.S.,you can buy the glasses directly from Amazon. The Snap Spectacles 2 were released last year, and they come in three frame styles in black — Nico ($199.99), Veronica ($199.99) and Original ($149.99).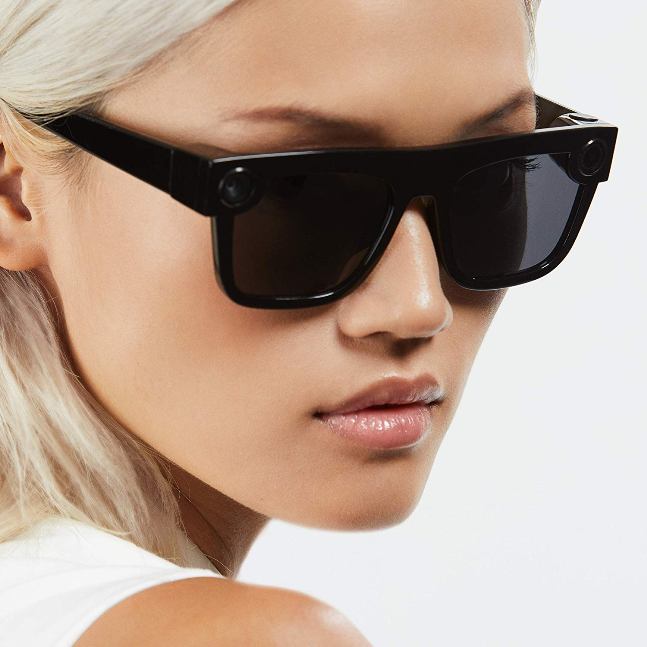 Design
Absent from the V2s is the yellow ring around the camera lens, which was an unusual quirk of the previous model. The sides of the frames are slightly smaller as well, so overall things have been shrunk down a bit to make everything lighter.
The hard plastic frame feels really sturdy, so it should survive some abuse. You still have the camera on the right side and an LED status ring on the left side, as well as a small LED light on the inside that acts as a cue when the device is recording and when a snap is about to end.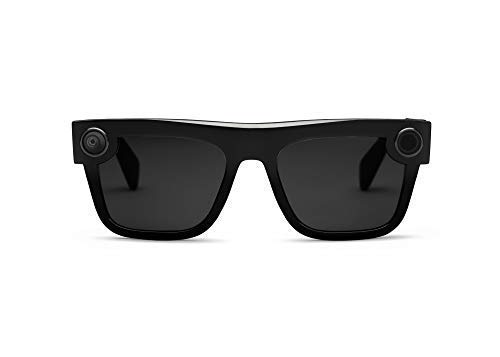 Features
A small button rests on the top-left side of the frame, which you can press once to start recording a 10-second clip, or press two or three more times to record up to 30 seconds of video. Holding down the button for two seconds will take a photo, and everything is stored directly on the Spectacles.
The bright-yellow charging case is also smarter, making it much more portable. It can provide up to four full charges for your Spectacles 2, and a handy ring light lets you know how much charge is left in your case. You can also attach the USB charging cable directly to your Spectacles 2 should you not have your case handy.
One of the best features of the Spectacles 2 is that they're water resistant, so running around in the rain or a quick splash in the pool should result in some great content for your Snapchat.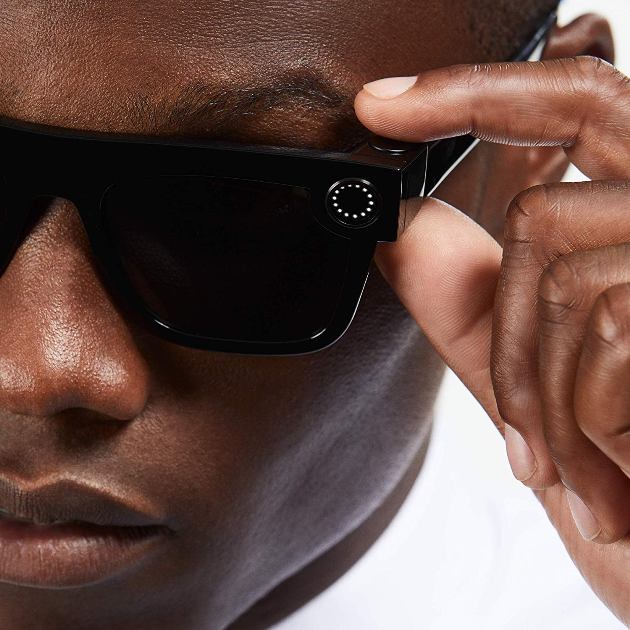 Performance and Setting Up
Camera quality has been slightly improved, with photos being captured at 1642 x 1642 resolution, and video at 1216 x 1216 pixels. Dual microphones also result in better audio, with everything from background sounds to voices coming through clearly.
Setting up Spectacles is super easy, and can be done in a matter of minutes. Just download Snapchat, turn on Bluetooth, and hold down the capture button for seven seconds on your Spectacles. Once paired, any new snaps you take with your Spectacles will be instantly downloaded to your Snapchat once you launch the app. You can then review what you've captured, and post to your Snapchat.
The beauty of Spectacles is that you don't need have your phone with you in order to capture content. You can just go for a walk or a quick swim, capture some photos or video, and then just come back to upload to your phone. Transferring content is also easier and faster. Content copies over in less than three seconds per snap, thanks to improvements in the Spectacle's Wi-Fi connection.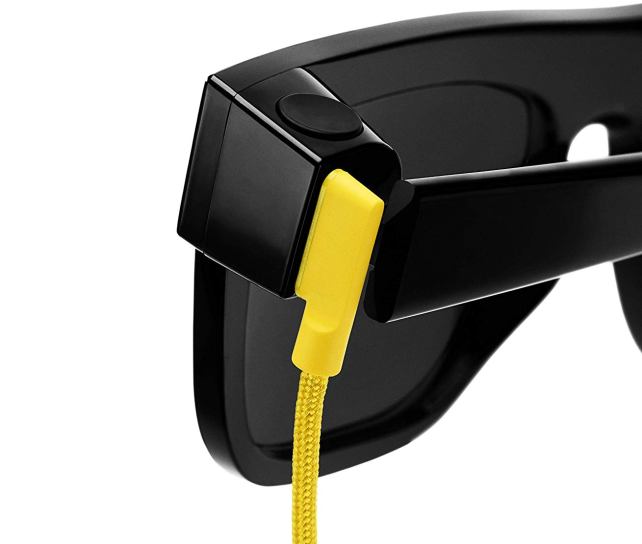 You can also post snaps taken with the Spectacles 2 to your story, and viewers can then rotate their phone to view either a vertical or horizontal view of what you've posted. Also, Snap has updated the software on the app, which now allows you to properly export content to other apps without the fisheye look that previously plagued the app.
The update also now includes a 'Square' (1160 x 1160 pixels) or 'Widescreen' (1312 x 984 pixels) format, which removes the fisheye look, but doesn't let you choose how you want the image or video to be cropped. It takes your Snap (regardless of what orientation your phone is in) and crops it to the center, so you need to make sure that whatever you're capturing is always centered if you intend to export it later. Widescreen exports tend to include a bit more detail in your exported image.
Your Spectacles will warn you when it's time for a recharge, and the Snapchat app also lets you keep an eye on battery levels. They'll last for almost a week with moderate use.
Bottom Line
The Spectacles 2 are a vast improvement over their predecessor, and ideal for capturing pics and vids on the fly, especially if you don't have your smartphone with you. Also, the ability to export content properly outside of Snapchat is a definite bonus, and helps to make Spectacles 2 a bit more usable.
Adding water-resistance and resolution makes these 2nd-gen versions much more appealing to buy. They offer a super fun and intuitive way to capture the world around you.