Google Clock now also supports YouTube Music and Pandora as alarm options, with the feature added to the app's version 6.1 update. The first music streaming service that Google Clock supported was Spotify, when it was added in July last year. It took nearly a year, but YouTube Music, alongside, Pandora, are now available as alarm options in Google Clock.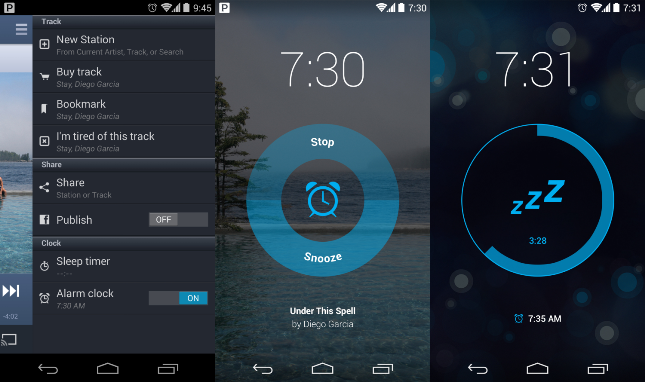 To wake up to tracks from Pandora or YouTube Music, users will need to follow these steps.
1. Download or update to the latest versions of Google Clock, as well as Pandora or YouTube Music.
2. Launch Google Clock and create an alarm.
3. Tap on the bell icon and select a music streaming service.
4. Select the tracks that will play once the alarm goes off.
Once the alarm goes off, the selected music will play, complete with album art displayed in the background. Users will then have the option to snooze the alarm, disable it, or keep listening to the music that they chose.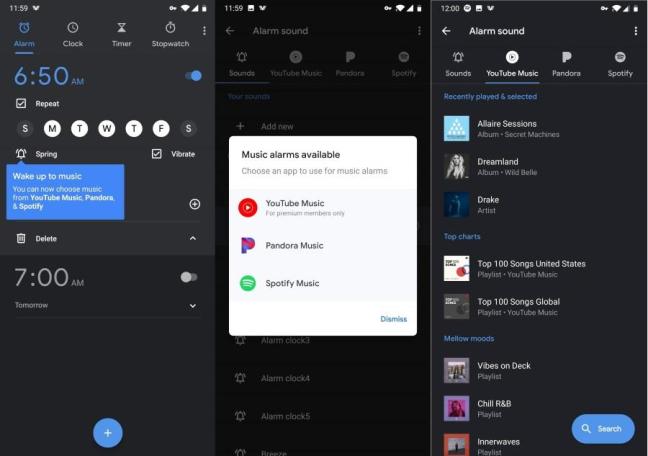 Waking up to tracks you select from Spotify, Pandora, or YouTube Music is a welcome change, and each music streaming service gets its own tab in the Google Clock app, allowing users to select tracks from each service's popular playlists or from their whole library.