Danmini YA-500-GSM is a wireless intelligent GSM Alarm System that adopts advanced mobile communication technology for supporting SMS and dialing alarm. This wireless security alarm system supports timed arm and disarm, and voice indication for all operations. For a secure home we definitely need this. This alarm system makes your home security more powerful when you are not there.
GSM Alarm System includes wireless GSM alarm host, remote controls, Infrared Sensors, Infrared Magnetic Door sensors, wired siren or alarm, Emergency Alarm Switch and a Wireless Smoke Detector. These wired and wireless accessories can be easily added.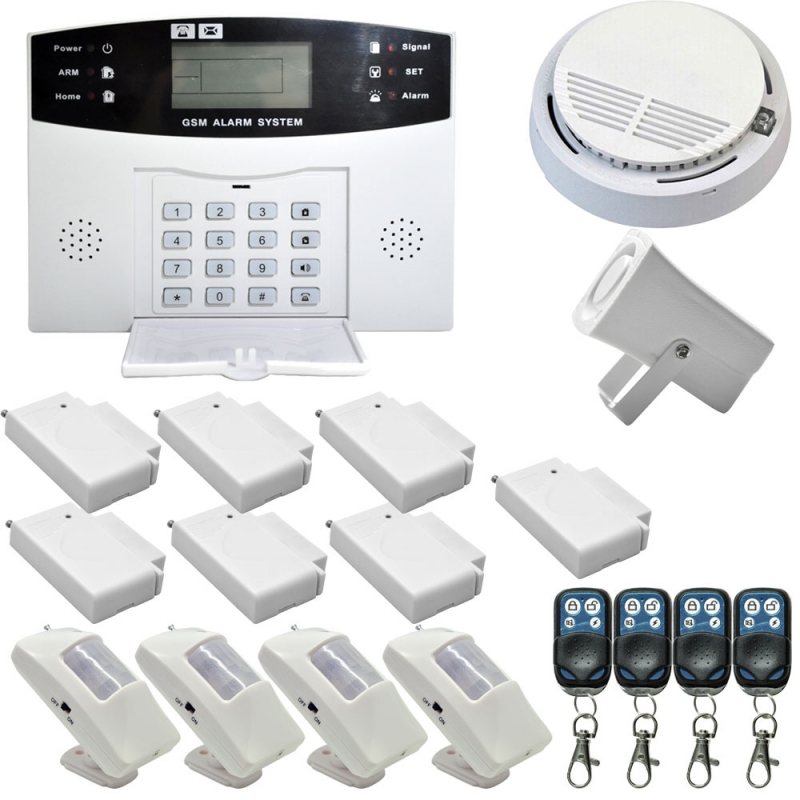 Wireless GSM alarm host is a artificial intelligent automatic alarm system that is designed into LCD display with built-in clock display, it is clear to get data and very convenient to use. Also can present upto 6 group of phone number and 2 group of sms numbers for making an audio call and sending sms at the time of intrusion alarming. It is capable of pre-setting 99 wireless and 8 wired alarm zones.


Infrared Sensors acts when someone comes into its area, the alarming system will make audio call to saved numbers automatically. Remote Control is used to control the device, disarm and also to dail SOS Emergency.
Infrared Magnetic Door acts when the window opened by someone, wireless door sensor will send the alarming signal to the panel, then panel will send alarming message to saved number automatically.
Danmini GSM Alarm System can be remote controlled by mobile/telephone. Built-in digital voice device will broadcast automatically when alarming. The alarm host automatically records 40 pieces of all information concerning arm, disarm and alarm events. It will bring your life more convenience.
To comment/follow us on social media sites, visit our Facebook page, or Twitter and Instagram feeds.