For clear, reliable communications indoors or out, rain or shine, there's no beating KENWOOD's compact TK-3307 transceiver. Based on a proven design, but refined and updated with enhanced features, it has the power and performance to satisfy even the toughest job requirements, due in part to the MIL-STD 810 & IP54/55 weather-proofing.
Compact Design
The rounded ergonomic contours of the TK-3307 high frequency walkie talkie naturally provide a superbly comfortable hold, while the non-slip elastomer channel knob with improved torque characteristics and enlarged PTT button ensure a positive tactile response during operation.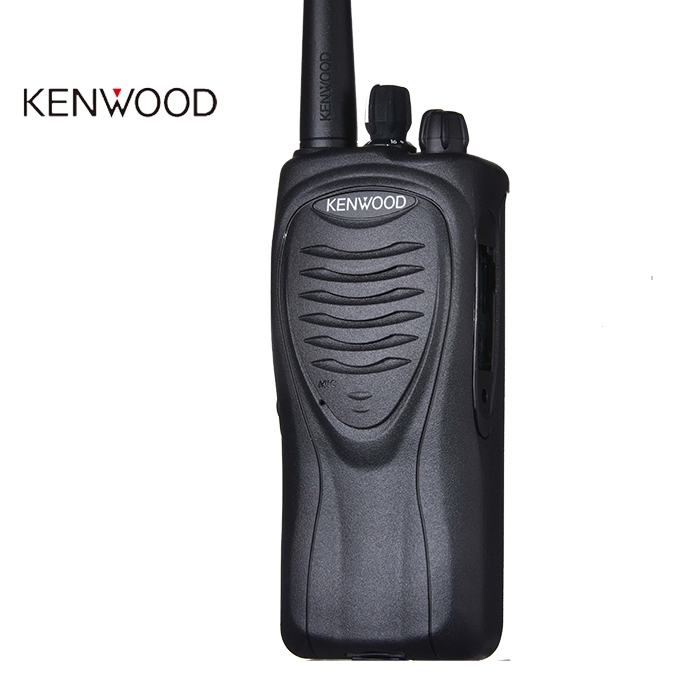 Enhanced Audio Quality
Clear audio means confident communications, but power output is not the only factor that determines how easy it is to use a radio in varying noisy environments. As an experienced audio specialist, KENWOOD 2 way radio walkie talkie can draw on decades of expertise at every step: component selection, construction, optimization, evaluation and analysis. The resulting audio performance, specially engineered for transceivers, is undeniably clearer and crisper. Just listen to the difference.


Features
The TK-3307 radio walkie talkie provides ample capacity for operating with multiple channels or radio systems. The TK-3307 features PTT ID and Selective Calling capabilities for managed dispatch operations. For hazardous/hostile duty environments, there are two PF Keys, a PF key (programmable function key) can be programmed for Emergency status to alert the dispatcher and/or operator in distress.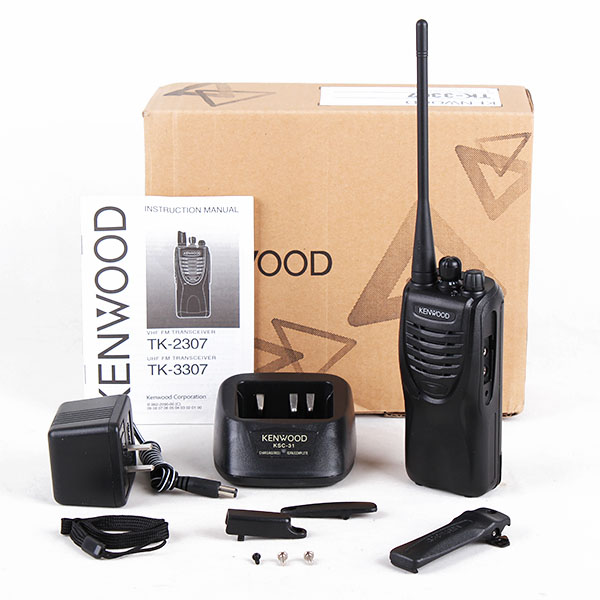 Also enjoy the convenience of hands-free operation using any optional headset. Offering a 10-level sensitivity adjustment, the internal VOX (voice-operated transmission) function automatically activates PTT when you start talking. This is great for specialized tasks or events that require hands-free, constant or repetitive communications.