The ACTOP VDP-319 7″ Video Doorbell and Intercom Security System lets you see who's ringing your doorbell without you ever being seen. Built with a 1/3″ CMOS camera, you will be able see crisp, clear images from the 7″ TFT color screen on the indoor monitor. Six infrared lights on the camera ensure its performance even in low light.
Moreover, you will love the convenience of the 2-way audio that allows you to carry on a conversation through the intercom. And it features automatic picture-taking function and touch keys for maximum convenience. In addition, its contemporary design lends a stylish look to your home's exterior.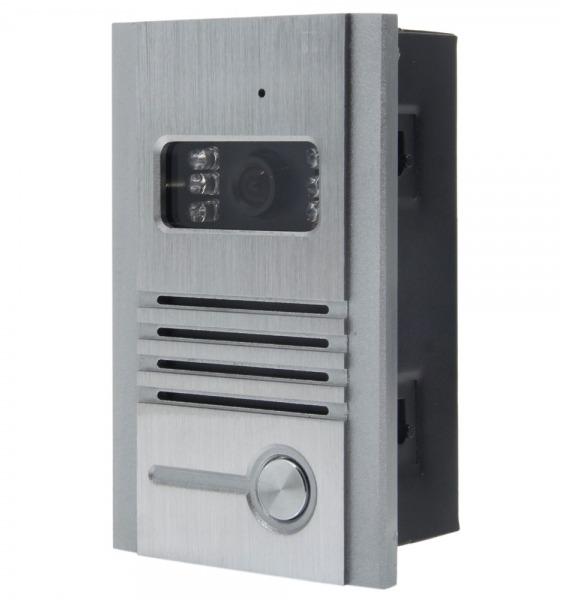 This door station is hands free video door phone and adopt high-definition CCD camera, which makes image quality better. One can monitor outside by pressing the key. When Doorbell is rung, the picture of the visitor will automatically be displayed. You can even communicate with them through intercom system without having to open the door at all. It provides an extra security and convenience for you and your family.


The ACTOP 7" Video Door Phone Intercom comes with 2 monitors for indoors, 1 CCD camera with touch key black for outdoor and USB interface for charging battery. Also Video Doorbell is explosion-proof and has a waterproof design, with a wear-resistant metal case.  Installation is simple and convenient, even users can install itself.