Motorola might be coming out with a budget phone with 4 cameras. A leak has been shared of renders and details of a mystery device they say is a future Motorola device with four rear cameras. It's not certain just what those cameras would do, but a 48MP label suggests that Motorola will either have a main 48-megapixel sensor or combine multiple 12-megapixel sensors like you see on the Nokia 9 PureView.
There aren't many more details at this stage, but there would be a 6.2-inch display with a teardrop notch for the front camera, as well as an in-screen fingerprint reader. It's not going to be a budget phone, then, even though it might not cost as much as the most expensive handsets on the market.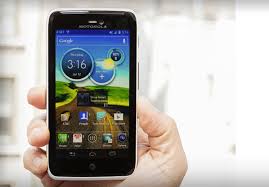 Everything else is unknown, and that's assuming this Motorola phone even comes out in the first place. Three-plus cameras are increasingly the norm on high-end phones, and that leaves Motorola's existing lineup feeling somewhat dated. This quad-cam phone may be just what the company needs to stay in the game, particularly if it has high-end processing power to match its camera chops.