Although it didn't make a huge splash, 3D video still has some interesting applications for consumer tech. The Nintendo 3DS has enjoyed great success, and this stereoscopic 3D technology, which allows the viewer to experience three-dimensional video on a screen without the need for special eyewear, has even come to smartphones like the unique ROKit Smartphones Io lineup.
The ROKit phones are unique not only in regard to their stereoscopic 3D displays, but their affordability as well: These Android devices come in at around $200 to $300. They're fully unlocked, too, so you can bring them to the GSM carrier of your choice.
ROKIT IO 3D
The Io is the entry-level model in the ROKit 3D family. It comes with a 5.45-inch stereoscopic 3D display with an HD pixel resolution of 1,440 x 720, placing it in the sweet spot of smartphones that are nicely sized without being too bulky. It's got 16GB of built-in storage (expandable up to 128GB via the MicroSD slot) and 2GB of RAM, and comes with an 8MP rear camera and a 2MP front-facing camera. The Android phone features dual-sim capabilities as well.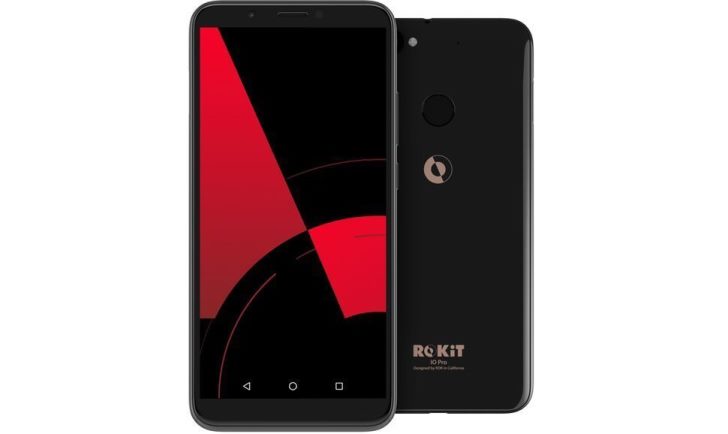 As a nice bonus, you also get 12 free months of unlimited outbound Wi-Fi calls via the ROK Talk app. The ROKit Io 3D is quite affordable at just $200 from Walmart with free two-day home shipping. Since it's an unlocked GSM phone, you can take it to any GSM-capable carrier such as AT&T, T-Mobile, and smaller service providers that run on these networks.
ROKIT IO PRO 3D
The ROKit Io Pro is the upgraded model of the Io 3D smartphone, boasting some improved specs like 64GB of built-in storage (expandable to 256GB with a MicroSD card), 4GB of RAM, 13MP and 2MP dual rear-facing cameras, and an 8MP front-facing camera. It's also a bit larger, with a six-inch 2,160 x 1,080 Full HD touchscreen display. Its stereoscopic video capabilities let you dive into the world's largest library of 3D content with the ROKFlix 3D app, which offers films, shows, documentaries, live performances, and more.
As with the Io 3D smartphone, the ROKit Io Pro gives you a full year of free outbound Wi-Fi calls, and its dual-sim design lets you use two networks at once if you ever need to. At $300 from Walmart, it's still a very affordable Android device for those who want to enjoy ROKit's unique 3D video capabilities.