In the action camera category, GoPro has long been king of the jungle, however, the steep price tags on its products have kept some would-be adventurers out of the action. Swooping in to address this issue is GoPro alternative Dragon Touch, which is currently offering its awesome and affordable Vision 3 4K action camera on Amazon for just $50. It has an impressive array of many of the same features and capabilities found in GoPro.
With 4K Ultra HD, 4x zoom, 16 MP photo resolution, and a 170-degree wide-angle lens, the Vision 3 captures crystal-clear photos and videos, and makes sure you won't miss a moment on your next adventure. The Vision 3's convenient wireless wrist control allows remote-controlled recording, ranging up to 33 feet, for easy access in tricky situations. A 2-inch screen and Wi-Fi connectivity let you view, save, and share your memorable moments on mobile devices through the XDV app.
Professional and amateur action photographers alike will appreciate Dragon Touch Vision 3's multiple features, including driving mode, image rotation, time-lapse, loop recording, slow motion, exposure, and more. For the aquatically inclined adventurer, the Vision 3's waterproof case protects your product as deep as 100 feet underwater, making it a snap to capture footage while surfing, snorkeling, or taking part in other undersea activities.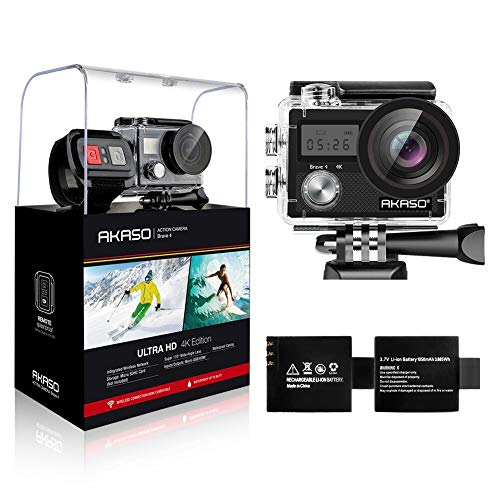 In addition to its abundant features and capabilities, the Dragon Touch Vision 3 features a wide array of accessories including bicycle and helmet mounts, tethers, rechargeable batteries, and more, giving you an even bigger bang for your buck on the whole package.
The GoPro continues to be the go-to for many ardent action photographers, but the proliferation of lower-priced products means there's an action cam out there for just about everyone. Instead of investing hundreds, consider choosing an option like the Dragon Touch Vision 3.