Nowadays, having headphones connected to our Smartphone standard. It allows us to manage phone calls with ease, without ever taking our smartphone out of our pocket, bag or backpack. The 1More Stylish might not be the most stylish earphone on the market, but when going for only $100, it's a pretty good buy.
Making a name for itself with its wired earbuds, 1More's Triple Drivers had both a great sound and a decent value when wired headphones were still popular. The same great and clear sound quality can be found in 1More's first true wireless earphones. They might not sound as good as the Triple Drivers, but they still sound very good for true wireless.
The 1More Stylish earphones have a more "accurate" sound, with a reasonably tempered sound profile, so it might disappoint bass lovers. The treble has some spirit to it, the bass manages to go pretty deep while keeping the sound quality, and the midrange sounds natural and present without being overwhelming.
Having a tight seal with one of the included eartips helps, making the earphones pretty comfortable to wear, while being relatively lightweight. The 1More's have a battery life that averages around 6.5 hours (or 5 hours, when you listen to your music at higher volumes), with an extra 17-hours of battery life available from the charging case, which is a bit better than what the majority of true wireless competitors are offering.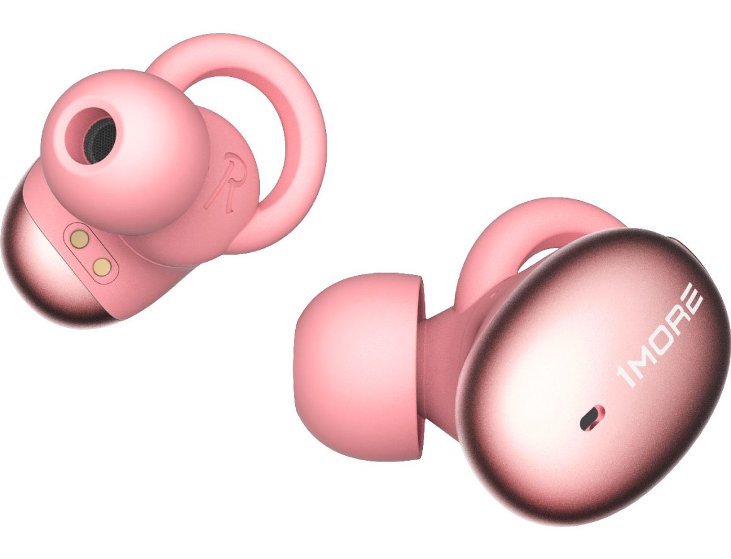 If the earphones do have a shortcoming, it's that they don't perform as well on making phone calls. While 1More praises that they have some noise-reduction technology (making them OK for phone calls), some users report that they might have sounded a little muffled at times.
Each bud is equipped with a single button that allows you to skip tracks forward and back and pause/play your music, or answer and end calls. After pausing your music, you'll get to your voice assistant with two quick clicks. There's no app to adjust the sound, and no extra features like a transparency mode that allows you to hear the outside world. You can, however, use these earphones while running or exercising, thanks to their sweat-resistant design.
The 1More Stylish True Wireless' common design and noise-isolating fit won't charm everyone – these aren't for people that hate having tips jammed into their ears – but in terms of sound quality and battery life, they are a good deal for the price. There are cheaper models on the market that cost half the price, but the 1More Stylish True Wireless sound better and have better battery life, while maintaining a reliable wireless connection. And the simple one-button controls make them easy to operate.