Find your blind, your stand, your trail cam… and anything else you want to locate in the field. The Breadcrumb Bluetooth Location Marker is the first long-range Bluetooth tracking device specifically designed for the outdoors. With it, users can find gear and keep track of hunting spots, right from their smartphone. After pairing the device with the Breadcrumb Tracking App, users can find their way to locations from 100+ yards away. Once in range, users are guided in by the signal strength indicator, and then just need to activate the ultra-bright LED lights, the loud sound beacon, or both to confirm the spot.
The Breadcrumb Bluetooth Location Marker features a durable molded case, built rugged for the outdoors, and the case features a variety of latch-down options for easy attachment to your stands, blinds or gear. The device measures 2.5 inches by 2.5 inches and is equipped with a PCB / Processor, a powerful microprocessor that allows you to track the locations where you leave the device via the free mobile app, by remotely activating the light and/or sound beacons.
The Breadcrumb Bluetooth Location Marker features Ultra Bright Led Lights that reveal the tree stand or equipment that you leave it attached to, with a flash of five ultra-bright LED lights, which are activated via the mobile app. In case your gear or stand is out of eyesight, the Breadcrumb Bluetooth Location Marker also features a Sound Chip & Speaker that you can activate instead of the Ultra Bright Led Lights, allowing the sound beacon to guide you to your marked location. The Marker's Bluetooth Transmitter features Bluetooth technology, allowing you to easily track your Location Markers up to 150 yards away. The device is battery powered, and uses two lithium AAA batteries. It's also waterproof, featuring a watertight gasket that allows it to withstand all kinds of weather, thanks to its rubber O-ring seal that confidently locks out the elements.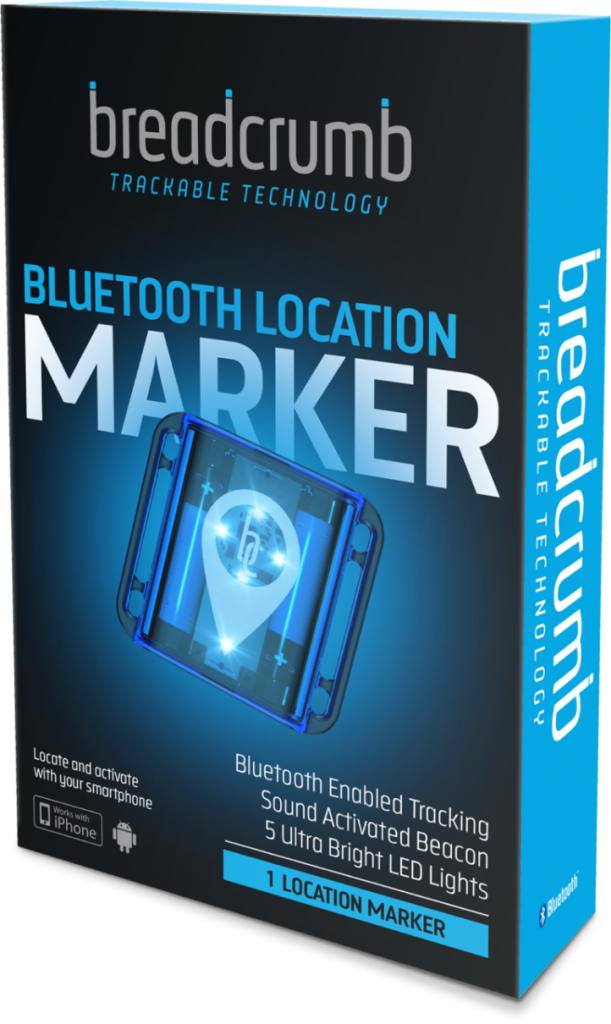 Breadcrumb's Tracking App features Location Mapping, meaning that whenever you're in range, your Breadcrumb Location Marker establishes a communication with your smartphone, sharing its location. This location's GPS coordinates are mapped on your phone, and are maintained even when moving out of trackable range, keeping that specific location marked on your phone. This way you can easily find your way back to your marked location from anywhere.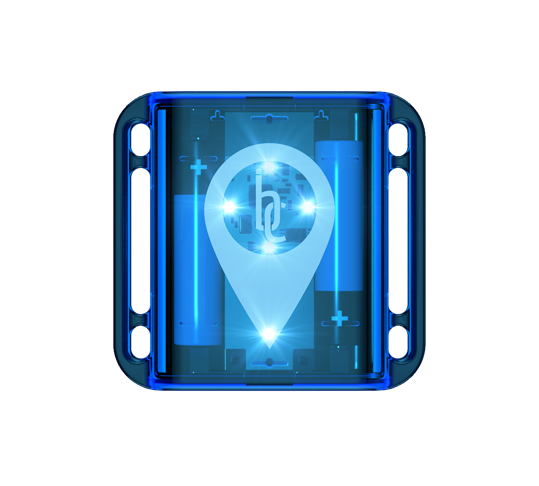 The Location Marker's App also features a Sharing function that allows users to share locations marked with their Breadcrumb Bluetooth Location Marker. By simply entering their friend's email, users can share a location with that friend via Breadcrumb's Tracking App, giving them access to their Location Marker. After your friends install the Location Marker's App, they can use it to find the specific location of the shared Location Marker. After the hunt is over, users can just hit "unshare", and their friend's device will no longer be able to track that location. The App also keeps an eye on your battery life, allowing you to know when it's time to replace.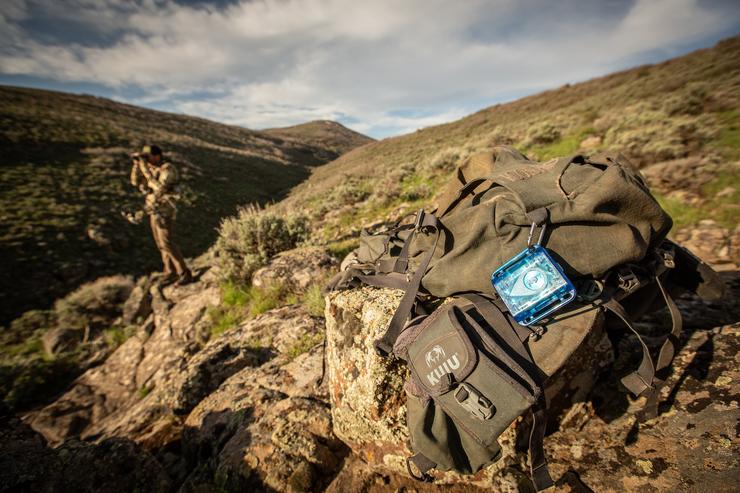 With the Breadcrumb Bluetooth Location Marker, users can locate stands & hunting blinds, mark trail cameras, find their way back to their pack, create trail beacons, attach it to a safety vest to display their location when exploring in groups, mark a blood trail, track rifle & bow cases, and mark vehicle keys (like ATV keys) to make them easy to find and prevent loss. If you're interested in getting one, the Breadcrumb Bluetooth Location Marker is currently priced at $40. You can also get a pack of two units with a 12% discount, or a pack of three units with a 24% discount. You can find any of the three packs available on Breadcrumb's website, by clicking here.