If you're into vaporizers, you might be interested in the Dr. Dabber SWITCH. This is the next generation of vaporizer. It utilizes patent pending induction heating technology, delivering unparalleled performance with absolutely no compromise.
The Dr. Dabber SWITCH vaporizer features a stylish design, built with a solid foundation and a quality tactile satin finish. Its equipped with a simple and intuitive interface. Its output power goes up to 120 watts, featuring a battery capacity of 33.3 watt-hours. This device features 64kb memory and comes equipped with LiFePO4 non-volatile battery cells that are built into the battery pack (these are non-explosive batteries, one of the safest on the market). The vaporizer also features pass through charging, as well as over-voltage, over-current, under-voltage, over-temperature, short-circuit, and reverse-polarity protection, all built into the unit.
The Dr. Dabber SWITCH comes with some accessories, including: a Dab Tool/Carb Cap, a Silicone Wax Container, a pair of Reverse Action Tweezers, a Ceramic Flower Filter, and some Quick Reference Cards. It also comes with a 50mm Ground Glass Percolator Attachment, displaying a beautiful hourglass profile, made of heavy-duty borosilicate.
The Dr. Dabber SWITCH features multiple modes for multiple materials, including: Leaf Mode, Oil Mode, Advanced Modes (25 settings for Oil & Leaf), and Crystal Mode (an additional accessory is required). It comes with 2-4 different Precision Heating Induction Cups: White Ceramic (Oil), Black Ceramic (Leaf), Quartz (sold separately), and Smooth Ceramic (sold separately).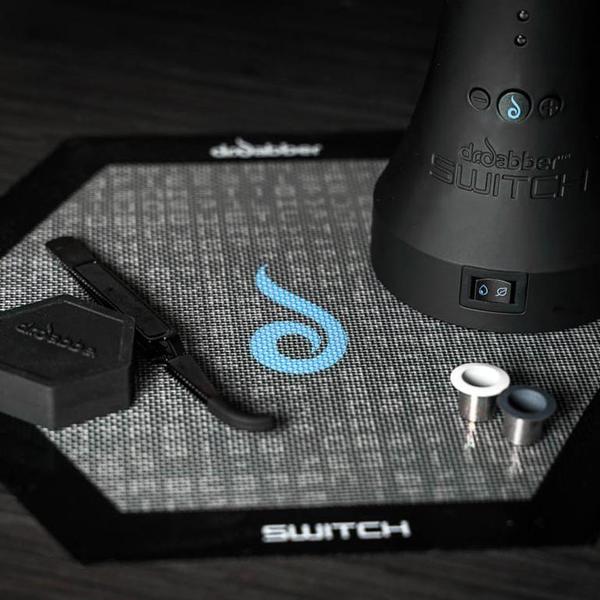 The Dr. Dabber SWITCH also features Customizable Hold Times, allowing users that need more heat for longer periods of time to set their own hold time, as well as a Self Cleaning Mode, that runs a high energy heat cycle, burning away any remaining residue in the Ceramic Induction Cups. The device also runs Auto Cool Down Cycles, meaning users don't need to worry about their device overheating; the SWITCH automatically cools down when needed, protecting the electronics and assuring an extended lifespan. Its Standby Lighting mode features 25 LED Light Show Options, as well as a Stealth Mode (no top lights). The integrated robust charging port and connectors allow users to run 150+ cycles on a full charge.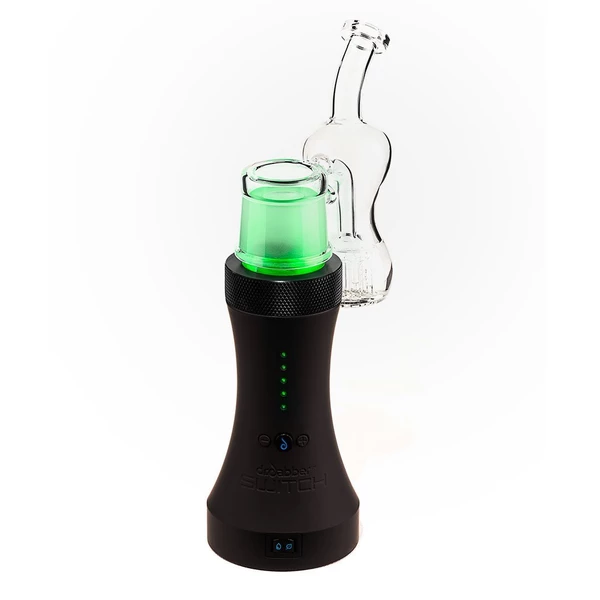 It's important to note that Dr. Dabber products shouldn't be used as nicotine replacement therapy or as a smoking cessation product. If you're looking to get your Dr. Dabber SWITCH, it's currently priced at $400, and every SWITCH purchase comes with a free Large Honeymat. Every electronic component, battery pack, charging cable and adapter is backed by a 2-year warranty. You can find the Dr. Dabber SWITCH on vapor.com.