Precision filmmaking involves professional filming techniques that allow people to capture the perfect moment with as much detail as possible, which lets filmmakers achieve the highest-quality possible. Camera lens-maker Irix has recently released a new professional camera lens, the Irix Cine 150mm T3.0 Macro 1:1, the company's most versatile and advanced camera lens available for a filmmaking artist up to this point. Irix's main goal was for their new camera lens to offer functionality, stunning visuals, and outstanding performance in any environment – providing filmmakers with a professional tool that lets them explore brand new areas in film image creation.
The Irix Cine 150mm features a short telephoto focal length and leading parameters, and is equipped with everything filmmakers need to create their masterpieces (be those professionals or amateurs). The Irix Cine 150mm comes with numerous functionalities and features, bringing variety and uniqueness to your shots.
Irix designed the 150mm Cine with a system of eleven aperture iris blades with rounded edges that provide a soft, delicate bokeh within the whole range of aperture values. This offers users very sharp and detailed images, and the Irix Cine 150mm also significantly reduces the diffraction effect when filming at low aperture values.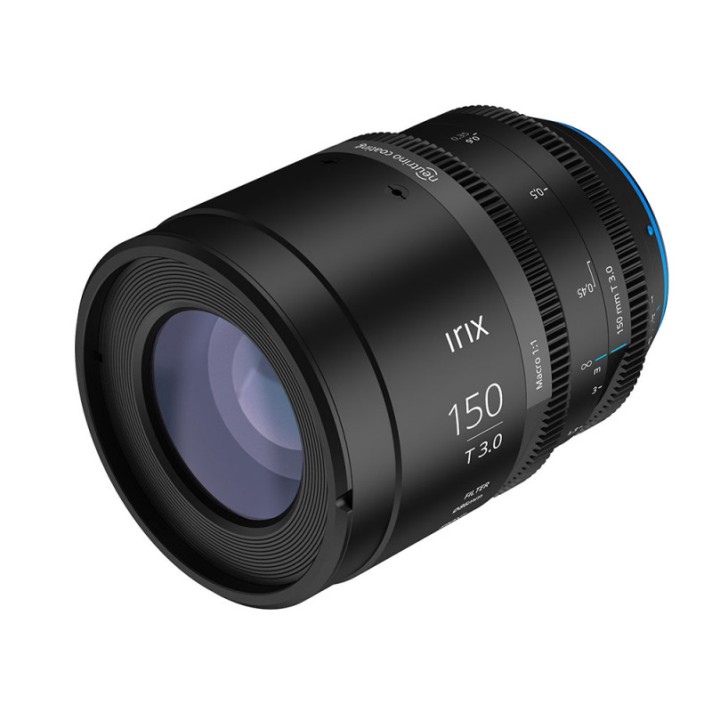 The camera lens is sealed to withstand anything, meaning it's prepared for all weather conditions. The housing is equipped with several seals to create a barrier for dust, snow, rain and accidental splashes of water. The sealed construction ensures the safety of both the optical lens system and the camera sensor. The five rubber seals (four in the PL-mount version) make this camera lens sturdy, reliable and lasting.
The Irix Cine 150mm features a MMS, or Magnetic Mount System (patent is currently pending) that was designed especially for Irix Cine products. This is a completely new system that provides users with a reliable and easy way of mounting their accessories, turning the attachment process into a fast and effortless one. The company is also planning to make the Irix's MMS system compatible with future functional accessories that are planned to be released and developed down the line.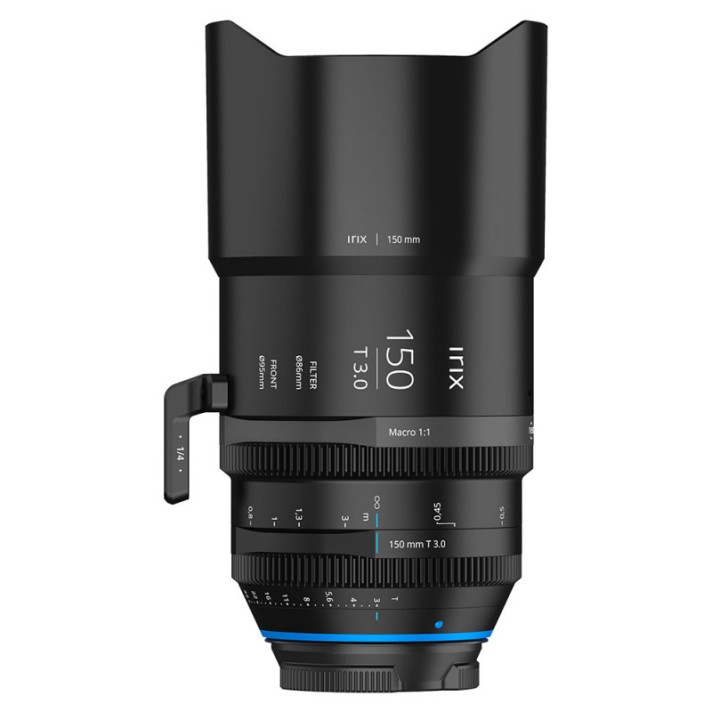 If you are looking for a professional camera lens, the Irix Cine 150mm lens starts at $1,362.30 (€1,195 / £1,027) for the Canon EF, Sony E, or MFT compatible lens, and $1,476.30 (€1,295 / £1,113) for the PL Mount lens. If you're looking to buy any of the Irix Cine 150mm T3.0 Macro 1:1 lens models, you can find them on Irix's official store, on this page.