It seems like the world already knows the iPhone 11's launch date. Apple already sent out its invites, having invited press from everywhere in the world for its scheduled event that will start on September 10. Apple's event is very likely to be all about the launch of the company's next iPhone. The event is scheduled to take place at the Steve Jobs Theater in Cupertino, California. Apple will start the event at 10AM PT / 1PM EST / 6PM BST (and 4AM AEDT on September 11 in Australia).
Since the invite literally says "By innovation only", this suggests that we'll be seeing some changes on Apple's upcoming devices, but that doesn't mean that the iPhone 11 is guaranteed to be released. I guess we will only know for sure when the times comes.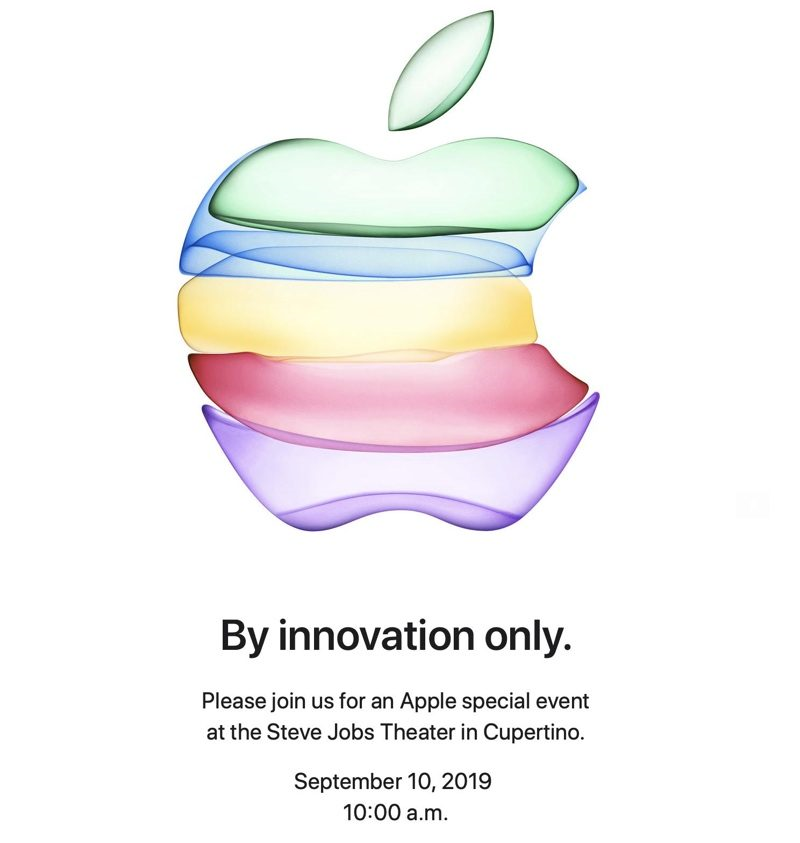 The most recent rumors suggest that we'll see three new iPhone smartphones, which include the iPhone 11, the iPhone 11 Pro and the iPhone 11R. But we might also hear something about the future Apple Watch 5, and we'll possibly even hear more about other upcoming products like the Homepod 2, as well as a short update about Apple's new video-streaming service, called Apple TV Plus. We might also get some new information about the Apple Arcade (Apple's video game subscription service announced at the Apple Special Event), which was set to launch during this fall, for iOS, iPadOS, macOS, and tvOS.
But that's not all; since we're getting close to macOS 10.15 Catalina's release date (expected to launch September 23, 2019), Mac fans should hear more about its improved functionalities and upcoming features. There's even a slight chance that the crowd might be able to see the recently rumored 16-inch MacBook Pro – which would definitely be something to look up for. And lastly, this event might also bring us some new information from the company regarding a launch date for their new software, including the iOS 13, iPadOS and watchOS 6.
Since this is within the usual time frame that the company announces their upcoming devices, it's impossible to be 100% sure whether we'll hear updates about Apple's services or not. So, all we can do is keep a positive mindset and hope that Apple's event in Cupertino gives us all we're hoping for.