Any device in your home that uses electricity can be put on your home network and at your command. Whether you give that command by voice, remote control, tablet or smartphone, your home will react. Most smart home solutions relate to lighting, home security, home theater and entertainment, and thermostat regulation.
From year to year, the evolution of technology brings promise and opportunity. Technology is evolving rapidly, and businesses need to keep up to stay relevant. Lutron Electronics Company Inc. is one of those businesses, focusing on Smart Lighting Control Solutions.
Lutron Electronics Company Inc. operates worldwide, designing and manufacturing lighting control and shading systems, including automated and timer controlled whole-building applications. The Company serves customers in the residential, commercial, education, healthcare, hospitality, and retail industries. This brings us to Lutron's Caséta Smart Dimmers.
Caséta is a smart lighting control system that packs a ton of features, capable of puting peace of mind and comfort in the palm of your hand. These Smart Dimmers are basically Smart Lighting Switches that provide users with smart lighting control. With Caséta smart dimmers, you don't need to buy smart bulbs to enjoy smart lighting. And you'll also be able to control a lot more while investing less, because each dimmer switch can control multiple light bulbs.
Caséta is a trustworthy, smart lighting control system that's designed to work right out of the box. It works in homes of all ages, even in older looking houses. Anyone can use it, since Caséta works without a neutral wire, and you don't even need an app to control the system, which means that anyone (like the dog sitter or even your visiting relatives) can control the lights.
Caséta doesn't require any special bulbs, working with most standard light bulbs like incandescent bulbs, halogen bulbs, and even dimmable LED bulbs. To put it simply, Caséta works with over 1,000 dimmable bulbs. This smart lighting control system also features Lutron's patented smart home technology, ensuring that your lights work even if your Wi-Fi goes down.
Installing the system is incredibly simple, as well as super quick, and you can do it yourself in about 15 minutes. However, if you're not entirely sure about how to do it, you can ask the company to help you find a professional to help take care of things. Getting your system up and running only takes a few simple steps. The video shown below will help you to understand just how easy it is to set up the Caséta smart lighting control system.
But it doesn't stop there. As it was said before, Caséta is a system that offers its users a ton of features. It offers customizable schedules, meaning that you're capable of programming it in a way that when the sun goes down, your house lights up. This allows you to always come back to a well-lit home. The Caséta smart lighting control system adjusts itself as the sunset changes throughout the season, lighting up your house whenever it gets dark.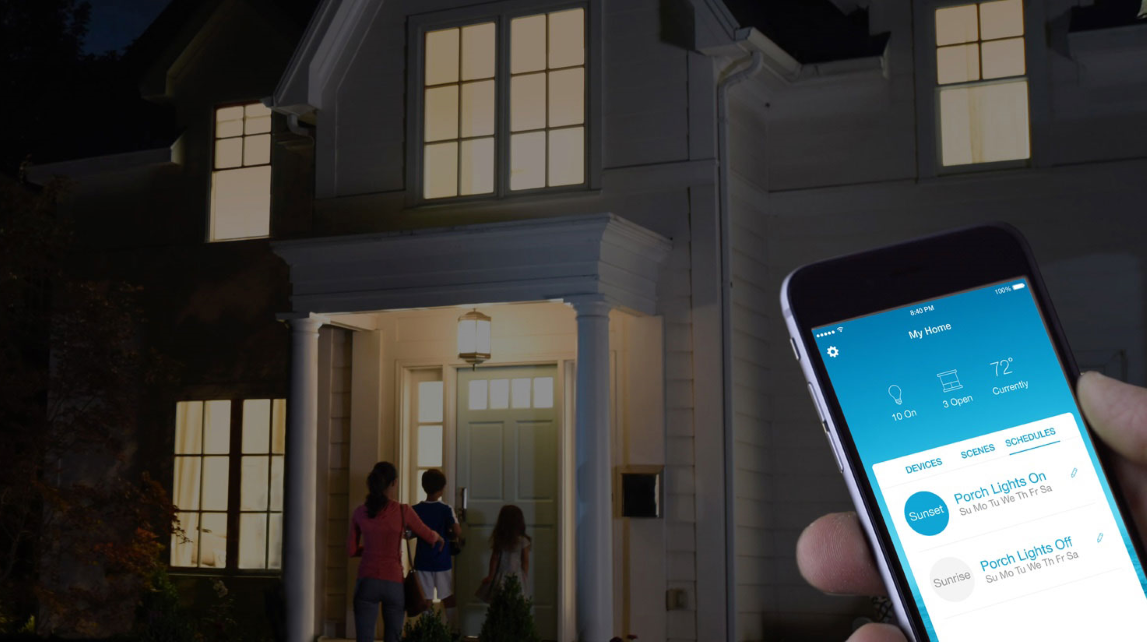 It also features Ease of Control by touch or by voice, allowing you to stay comfortably in control from anywhere you are. You can effortlessly manage Caséta with plug-in smart dimmers, Lutron's Pico Smart Remotes, via the mobile App (available on Google Play and the App Store) or even by using any supported voice assistants like Alexa, Google Assistant and Siri.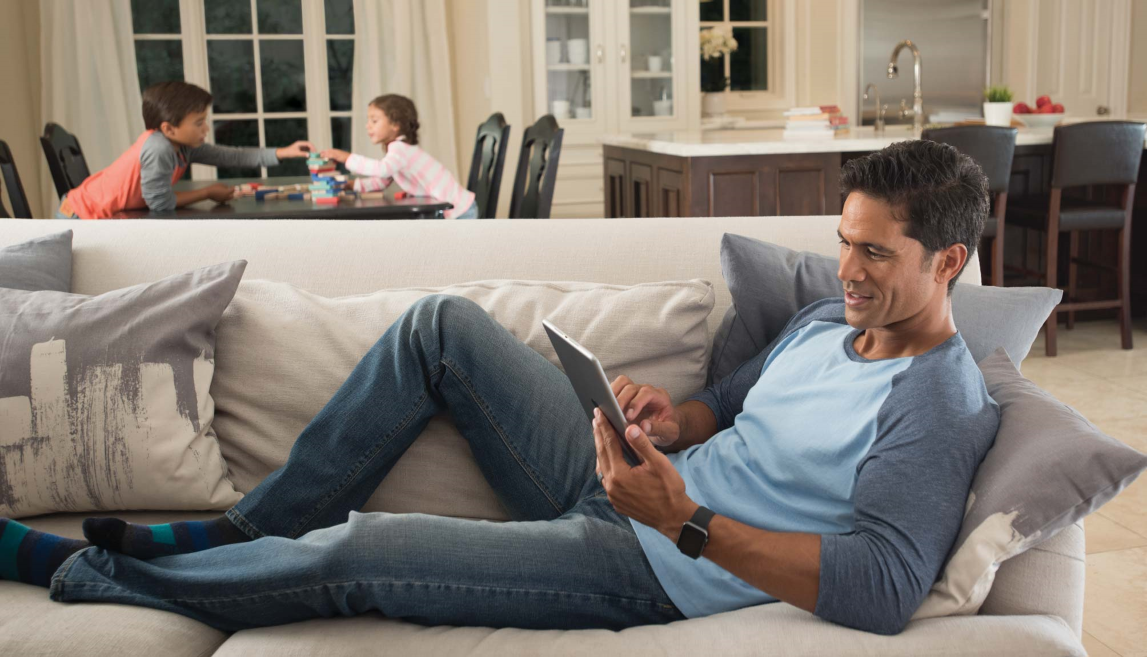 You can also configure the system to randomly light up to help you protect your house. This means that with Caséta you can easily make it look like you're home, even when you're not. Its featured Smart Away technology turns lights on and off at random to make it appear like someone's always home, even when you're miles away.
And customization still doesn't stop there. Users can also connect and control multiple lights by setting a scene, allowing them to go from game day to movie night to lights out in no time. Caséta's customizable Scenes offer you maximum comfort while ensuring zero inconveniences.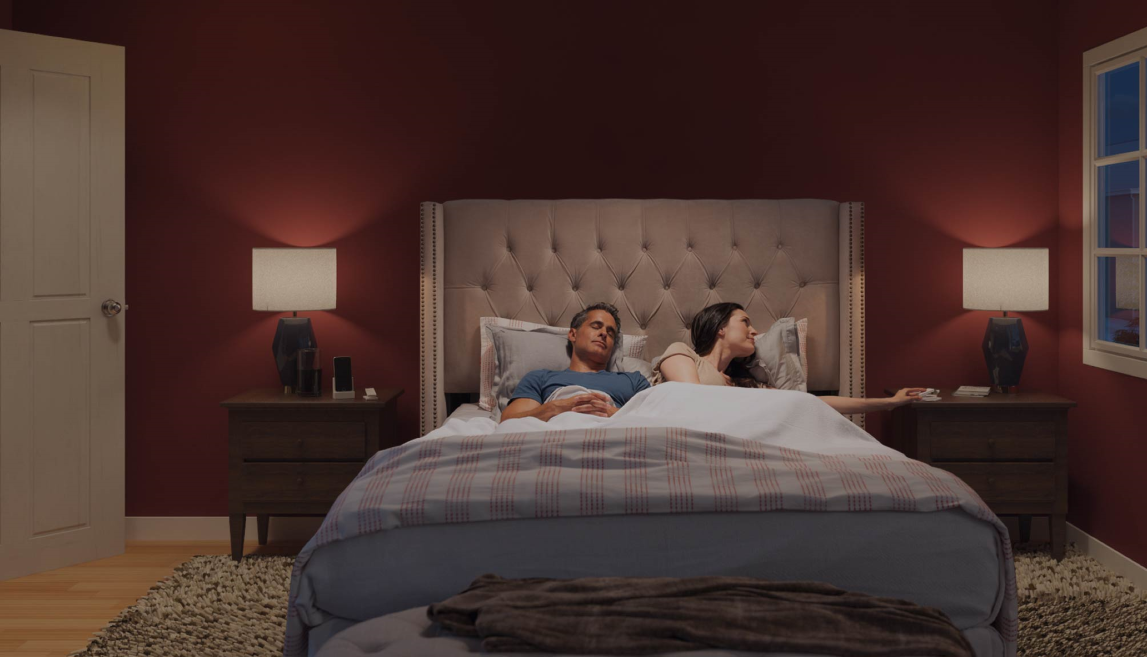 Lastly, Caséta also features GEOFENCING, meaning that this smart lighting control system is smart enough to offer lighting that knows when you come and go, all based on your location. Users can get an alert when heading out, informing them that they've left the lights on, but they can also be welcomed with light when arriving home.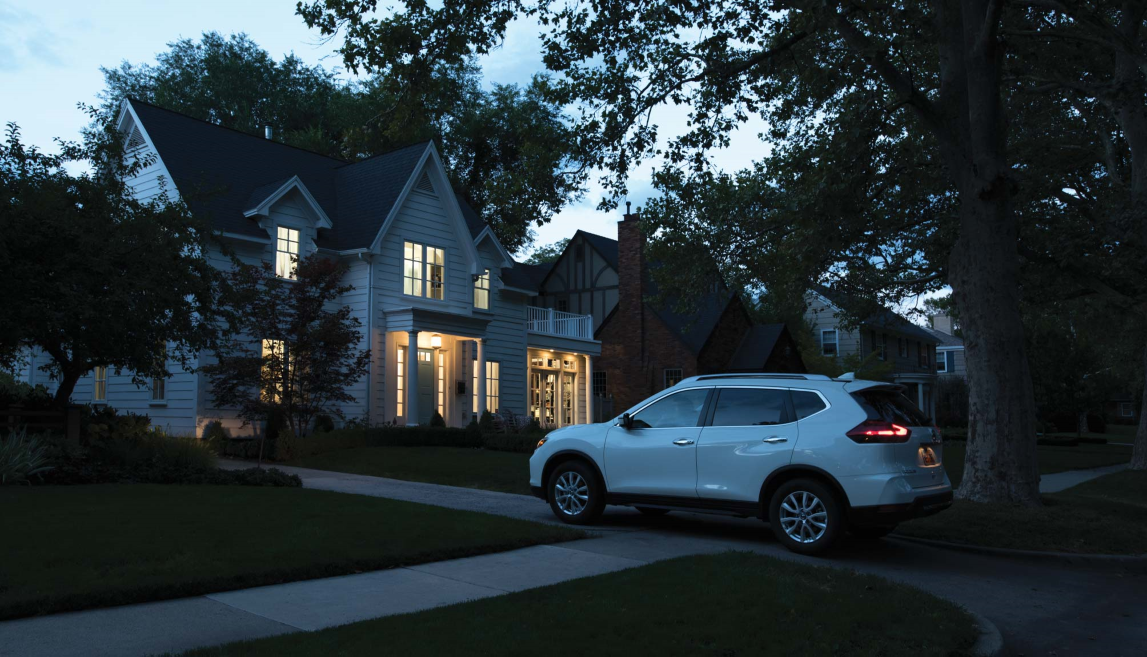 One of Lutron's most complete Caséta Smart Lightning Kits is their Wireless Lamp Dimming Smart Plug Kit, which offers complete smart lighting control for up to 4 plug-in lamps and works with the free Lutron App. The kit comes with 1 Smart Bridge, 2 plug-in smart dimmers (each controls up to 2 lamps), 2 Pico Smart Remotes with a 10-year typical battery life, and 2 tabletop pedestals for Pico. When installed within 30 inches of the included Smart Bridge hub, the initial plug-in dimmer extends the system's wireless range by an additional 30 inches radius. If you're interested in checking out Lutron's other smart kits, you can do it by clicking here.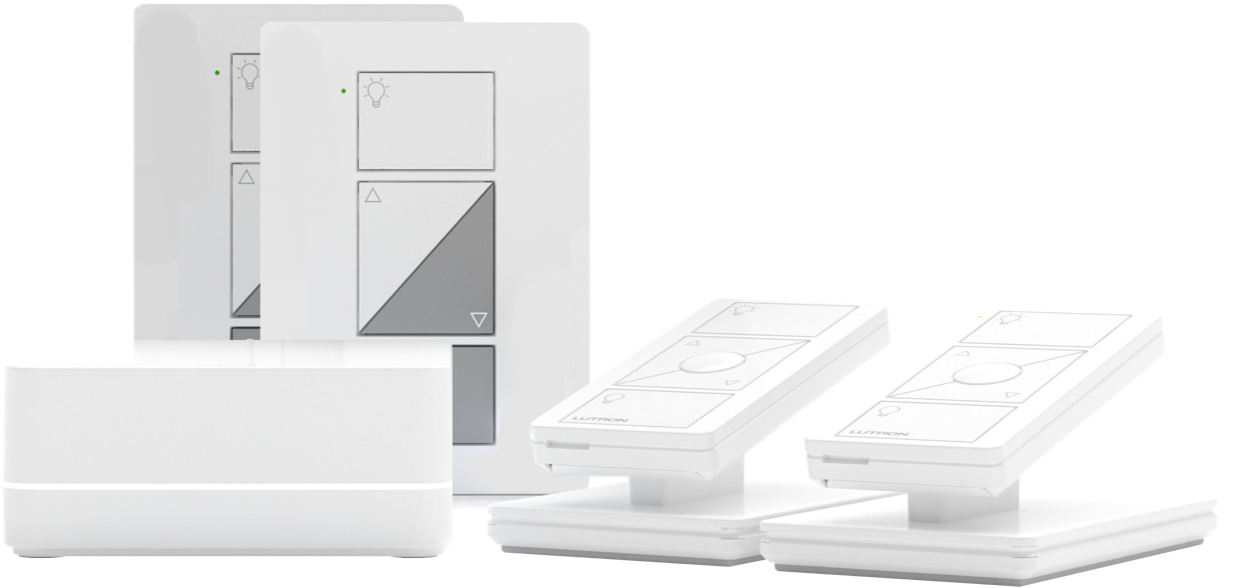 Lutron's Pico Smart Remotes give you control of your smart dimmers or switches wherever you want (on a tabletop, wall, or any other surface), with no wires required. The company currently offers Pico Smart Remotes for Dimmers, Switches, Fan Control, and Audio. You can check any of the available Pico Smart Remotes on this page.
Nothing gives you as much comfort as a well-lit home, and you can easily achieve this with the Caséta Smart Lighting Control System by Lutron. Caséta allows you to upgrade your life, starting with some peace of mind. With Caséta your family can return to a well-lit home, even if you are away, ultimately enhancing every party of your family's day.
If you're interested in getting Lutron's Caséta Wireless Lamp Dimming Smart Plug Kit with an included Smart Bridge, the kit is currently going for $100. You can get it on Amazon, by clicking here. But you can also find it available through a different retailer, by checking Lutron's page.
Also Read: GIGABYTE Unveils their All-New 15" and 17" AERO Series Laptops Designed for Content Creators