If you're considering starting to meditate, or even if you're an intermediate or long-time meditation expert, you should know that there's a Smartphone App out there that can take your meditation sessions to a whole new level. The Unplug Meditation App lets you choose from hundreds of guided meditation classes that you can listen to whenever you want, as well as connect to over 70 world renowned meditation teachers.
The App is the perfect meditation tool for people that are constantly on-the-go but don't want to give up on their daily meditation sessions.
The Unplug Meditation App was created by Suze Yalof Schwartz, who's also the CEO and Founder of Unplug Meditation and the author of Unplug: A Simple Guide To Meditation for Busy Skeptics and Modern Soul Seekers.
The Unplug Meditation App is super simple, extremely easy to use, and will without a doubt take your meditation to the next level.
Let's take a detailed look at it, and see exactly how it works.
APP DESIGN, SEARCH FEATURES & OTHER FEATURES
The Unplug Meditation App is available on both the Apple Store and Google Play, and features a simple and easy to use interface.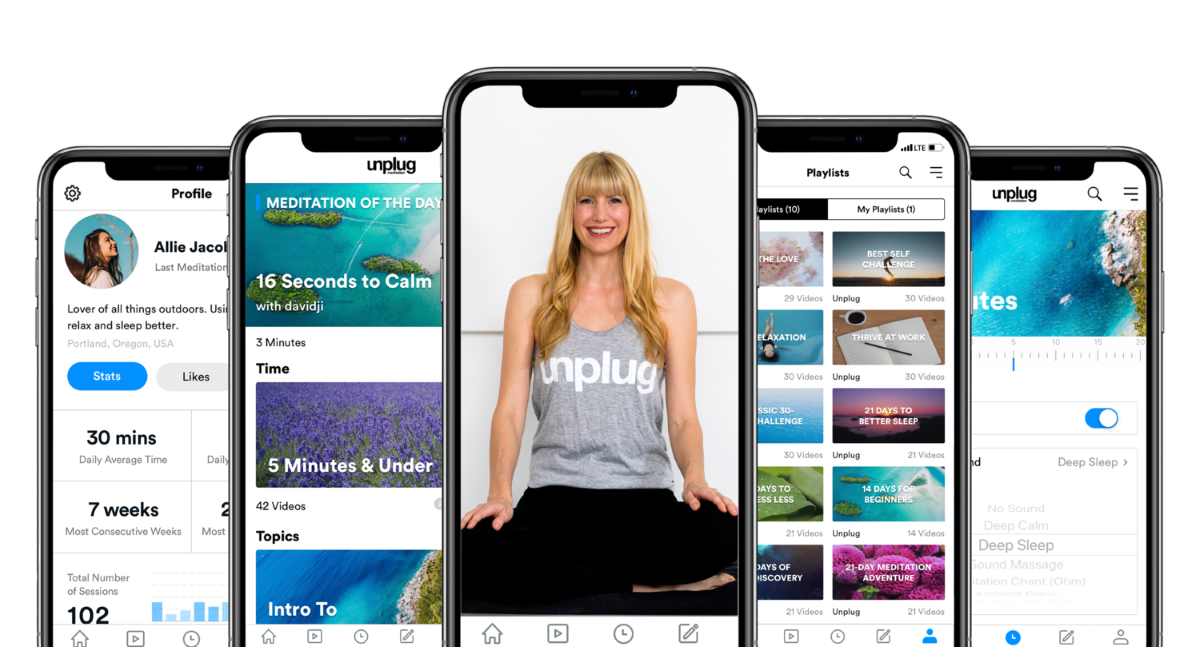 Users can search guided meditation sessions by time (session duration), by topic (time of the day, types of meditation, etc.), or even by meditation teachers (there are over 70 world renowned meditation teachers to choose from).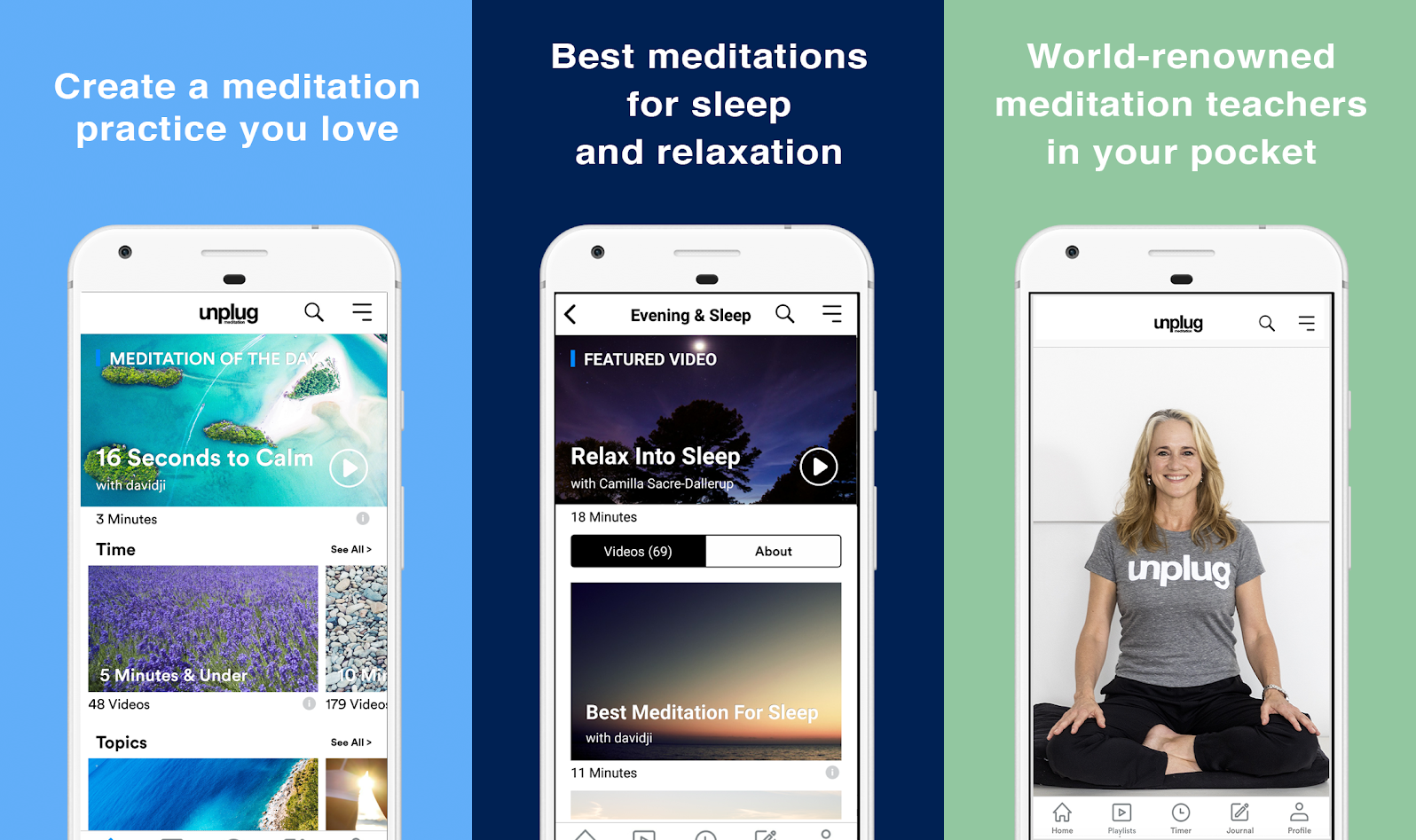 The App also offers a timer feature where you can choose to meditate in silence or with a background noise, such as "Gentle Rain", "Forest Birds", and many, many more. All you have to do is configure how much time you want your meditation session to last, either pick a background noise or just complete silence, and a bell will ring at the begging of your meditation session, as well as at the end (when the timer/countdown reaches zero).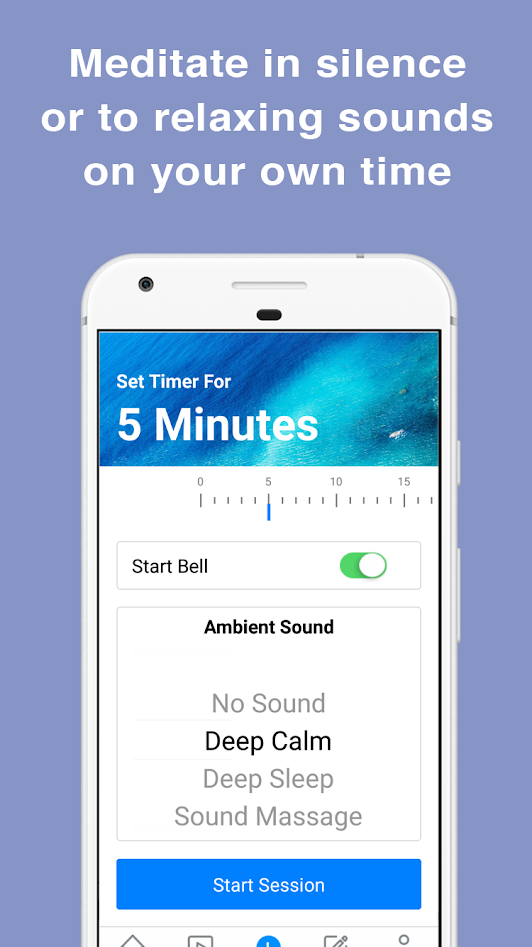 There's also a journal were users can write personal notes with each passing day. This lets you have a gratitude journal where you can write and reflect about all the things in your life that you're grateful to have. Expressing your own thoughts in a journal where you talk about everything that makes you happy is a great way of ending your meditation.
Users can also create multiple playlists with a few simple steps. This menu lets you save each streamed mediation session to a personal playlist, allowing you to have different playlists with your favorite videos for different moments of your day, such as moments where you want to be calm, or work breaks that you use to relax.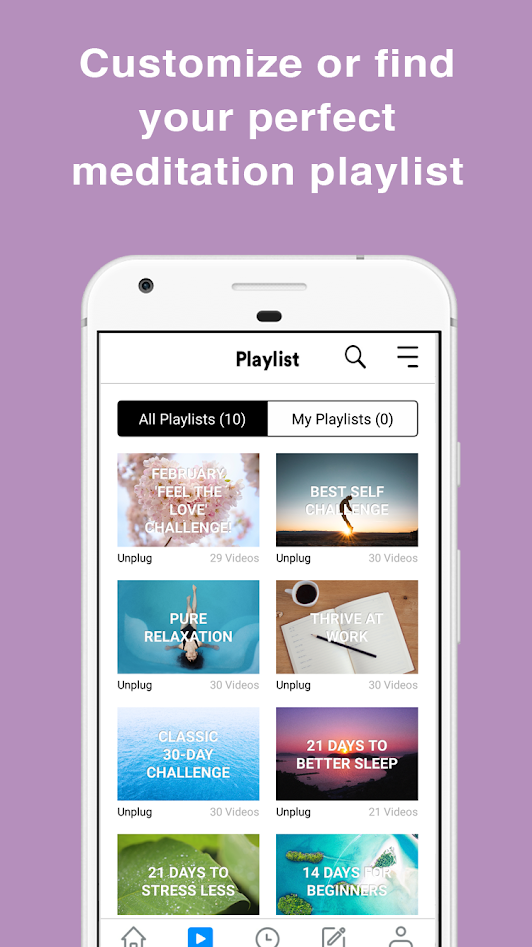 Users can also set their own meditation goals within a timeline. This allows you to configure a meditation goal that can last anywhere from a 2-3-day meditation challenge, to a full 365 days challenge. And another great thing about the App is that these goals come with App reminders, which work as daily notifications that remind you to remain focused on your goals and never give up.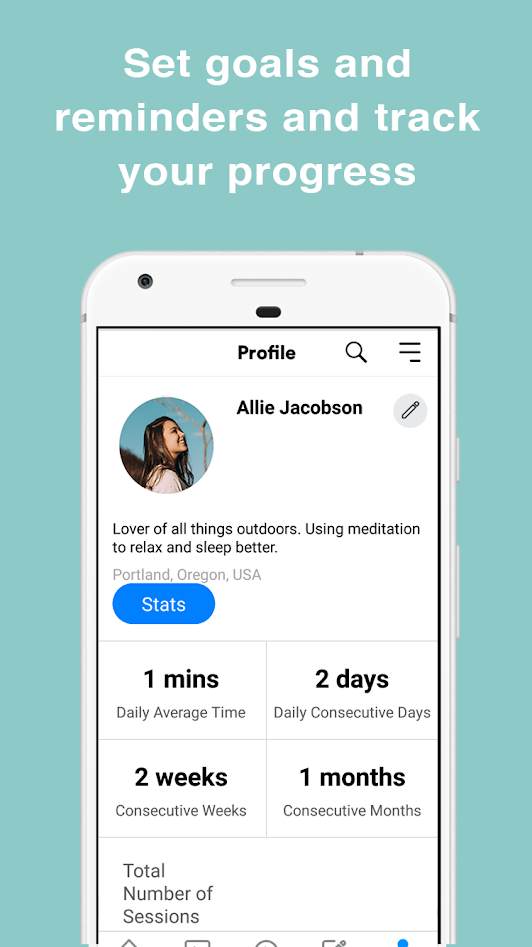 Lastly, there's also a profile section where you can check all your meditation stats, including how often your meditating, when you like to meditate, and for how long you've been meditating.
FINAL THOUGHTS
If you're looking for the most complete Smartphone App that can support you on your meditation journey, then the Unplug Meditation App is your answer. The App offers over 700 meditation streams to choose from, allows you to connect to over 70 world renowned meditation teachers, lets you create meditation playlists and configure meditation goals and reminders, and even features a profile with all your meditation statistics.
If you want to improve your meditation sessions, sleep better, stress less, and target any meditation goal, then the Unplug Meditation App is made for you, working as the ultimate meditation tool. Download it and pursue a calm, relaxing and happy lifestyle.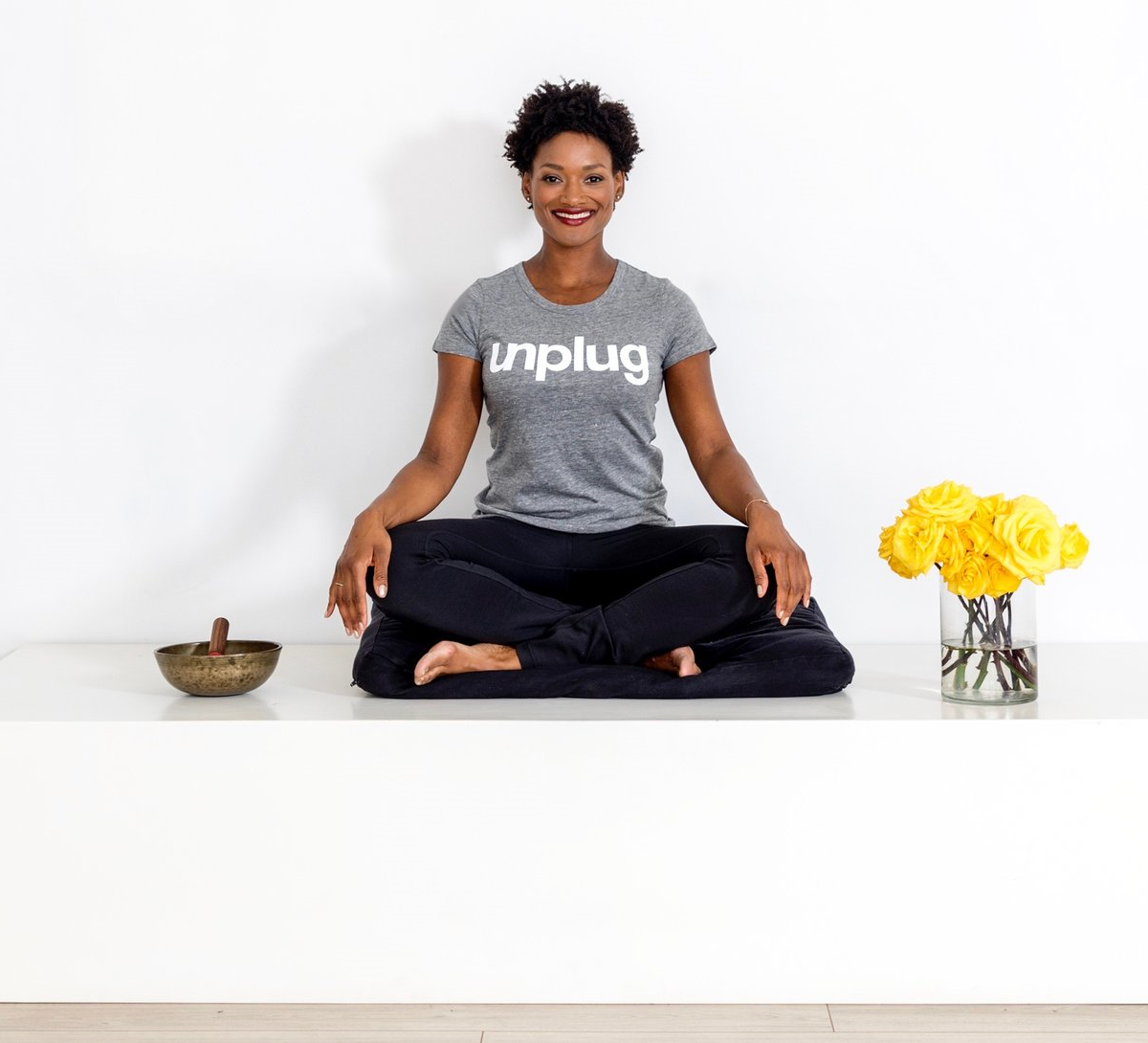 If you're interested in knowing more about it, you can download the App for free and start your 7-day free trial. Just access this link, sign up, and you'll be ready to start you 7-day free trial.
However, if you're actually interested in subscribing to the App, there are 2 subscription plans you can choose from – there's a Monthly Plan that costs $8 per month, and an Annual Plan which only costs $60 per month (saves you $36 when compared to the Monthly Plan). No matter what plan you decide to go with, you'll always get online access to complete meditation programs for any level.