While both our cats and dogs are covered with a cozy fur that keeps them warm during the colder days, they can also feel the cold when it starts to become unbearable; just like us. However, they don't need to feel the cold if you provide them with a heated pet bed, one like the K&H Lectro-Soft Heated Pet Bed, which can keep your cat or dog warm during the winter days.
The K&H Lectro-Soft Heated Bed is the first soft, indoor OR outdoor heated pet bed on the market, designed by K&H Pet Products, a leader in heated pet products.
The best part about it is that can be used both inside and outside your house, like when you go exploring the outdoors and bring your dog with you. One thing is certain, whether you are the proud pet parent of a dog or a cat, your pet will surely love the warmth this bed provides.
Let's have a detailed look at the K&H Lectro-Soft Heated Pet Bed.
DESIGN
The Lectro-Soft Heated Bed is an energy efficient soft heated pet bed that uses little wattage to become warm. This soft heated pet bed is made with a nice nylon reinforced PVC coating that protects the bed from water spills or the "occasional accident", and also comes with an orthopedic foam base, which is what makes it super soft. The heated pet bed comes equipped with internal thermostats that heat to the standard body temperature of dogs and cats.
The Lectro-Soft Heated Bed is also MET listed for safety, so rest assured that this bed won't harm your pet in any way – products with a MET Mark indicate that the product was evaluated for safety and approved by an independent lab.
This heated pet bed is currently available in 3 different sizes: Small (usually for cats), Medium (for smaller dogs and bigger cats), and Large (perfect for large dogs).
The Small size heated beds measure 14 inches by 18 inches, weigh 2.2 lbs., and work at 20 watts. The Medium size heated beds measure 19 inches by 24 inches, weigh 3.0 lbs. and work at 40 watts. The Large size heated beds measure 25 inches by 36 inches, weigh 4.8 lbs. and work at 60 watts.
Lastly, the bed also comes with a 5.5 ft. chew-deterrent steel-wrapped cord that's used to power the unit so it can heat itself up, offering your pet a cozy, soft and orthopedic, warm bed.
Keep in mind that while the bed is constructed to withstand some scratches here and there when your pet gets his nails/claws out, this pet product is not recommended for destructive pets. So, if your pet has a destructive behavior (even if he is just a large dog that "plays" a bit too much"), consider getting other K&H's pet products that are a bit more durable. The Extreme Weather Kitty Pad, the Original Lectro-Kennel, or the Deluxe Lectro-Kennel are all great choices.
WHAT'S IN THE BOX?
Each package comes with one Lectro-Soft Heated Bed (of the size you picked) and a free super-soft removable faux fleece cover, which you can use to keep your furry companion even warmer, and super cozy.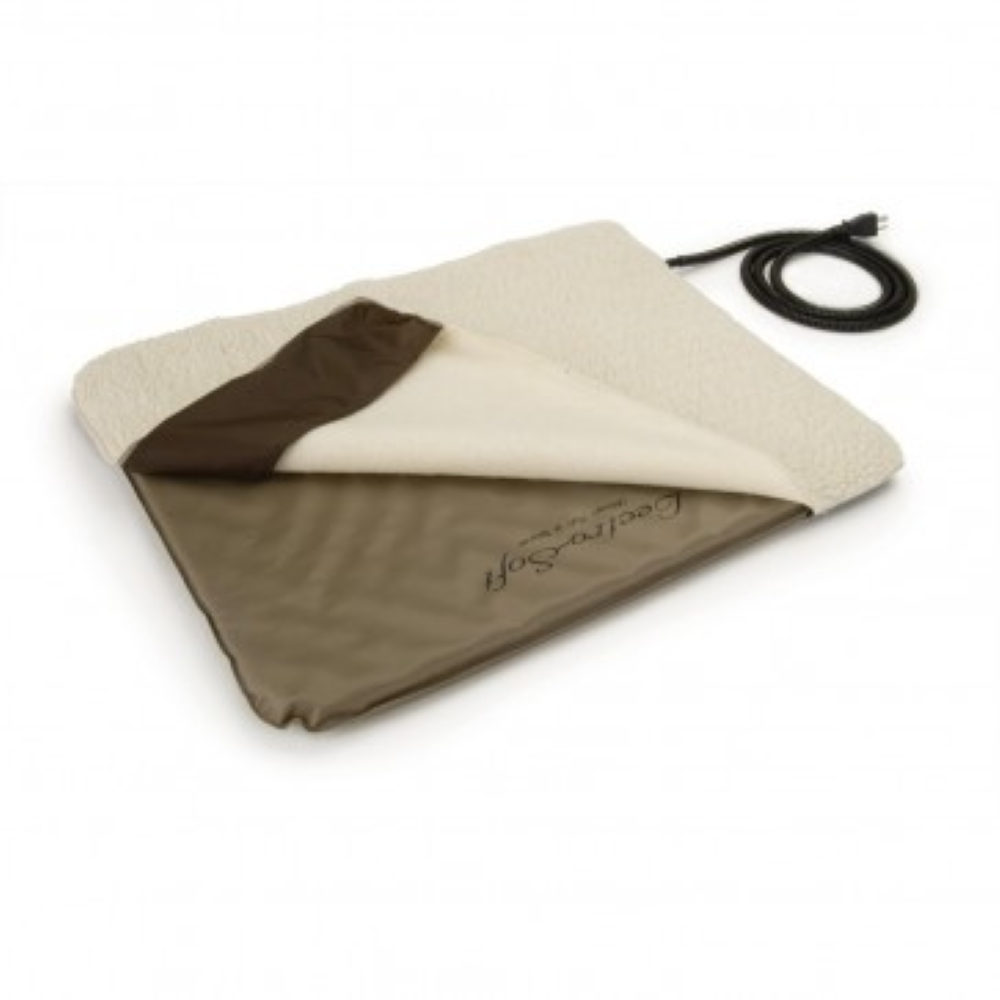 FINAL THOUGHTS
Whether your pet spends a lot of time outside when it's cool or is just short-haired and often cold, the K&H Lectro-Soft Heated Pet Bed is a great heated pet gadget to have around. This soft, orthopedic heated pet bed provides dogs and cats with warmth and comfort, even in sub-zero weather. Its internal thermostat is set to maintain a surface temperature that's ideal for your pet. The soft PVC exterior protects from water or those occasional "accidents" that happen with older pets.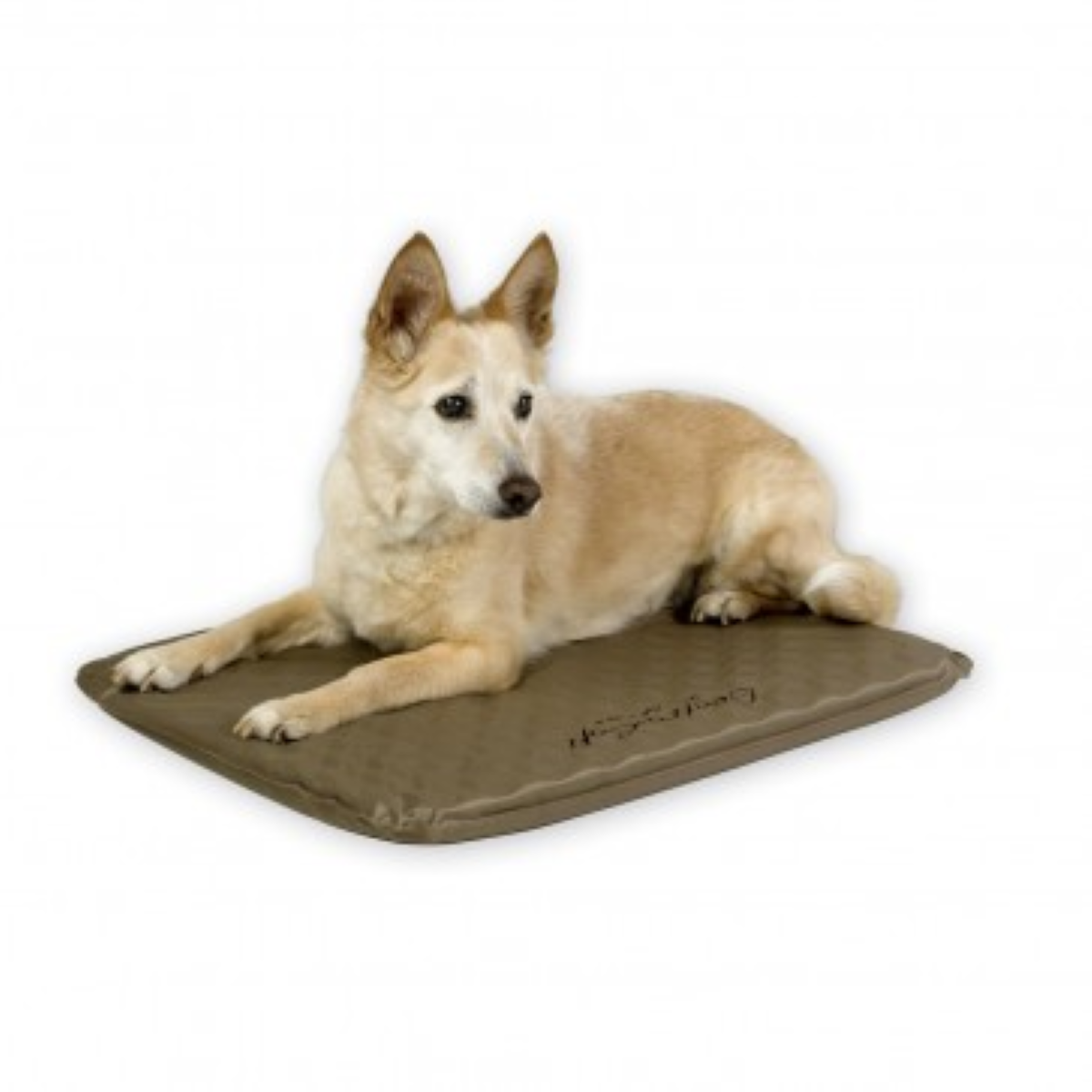 This heated pet bed can be used indoors and outdoors, and it's excellent for almost any place you plan to go to. You can use it in a dog or cat house, at a kennel, basement, living room, garage, barn, shed, porch or any outdoor shelter.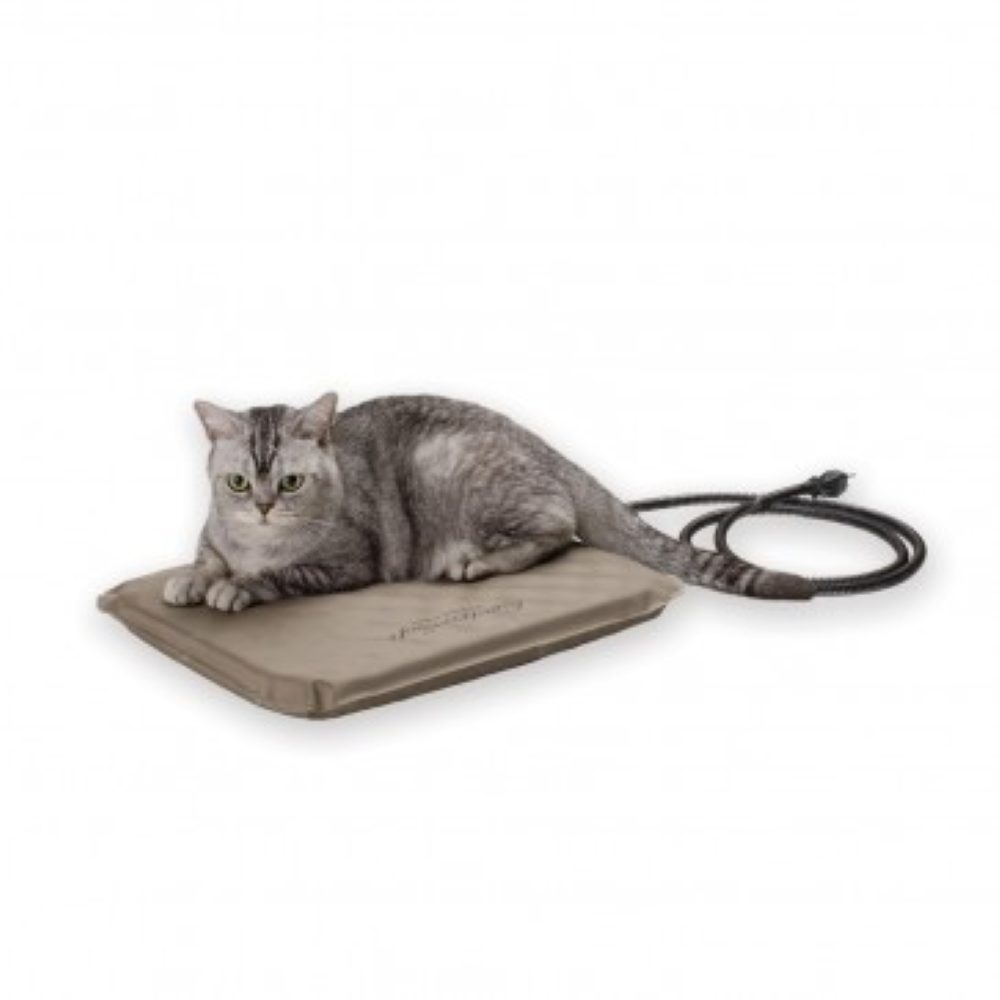 As said before, this heated pet bed is available in 3 different sizes.
If you're interested in getting a K&H Lectro-Soft Heated Pet Bed, the Small bed is priced at $100, the Medium bed is priced at $120, and the Large bed is priced at $140. No matter what size you pick, your heated pet bed comes with a 1-year warranty. You can order yours right now directly from K&H's official website, by clicking this link that'll take you to the corresponding shopping page.