If you're looking for a new smart home thermostat to upgrade from your current one or to just add it as your first smart thermostat to your smart home, then consider taking a look at what the new Google Nest Learning Thermostat 3rd Gen.
This new smart thermostat does it all. As the name suggests, the Google Nest Learning Thermostat learns everything it can about you, including your temperature preferences, main schedules for the temperature settings, and much more.
The new Google Nest Learning Thermostat packs a ton of features that in the long run help you save a ton of energy.
Let's have a detailed look at it and check everything it has to offer.
DESIGN & SPECS
The Google Nest Learning Thermostat 3rd Gen measures 3.3 inches long by 3.3 inches tall when installed on your wall, and barely pops out of your wall, measuring only 1.21 inches wide. It's also considerably light, weighing only 8.6 oz.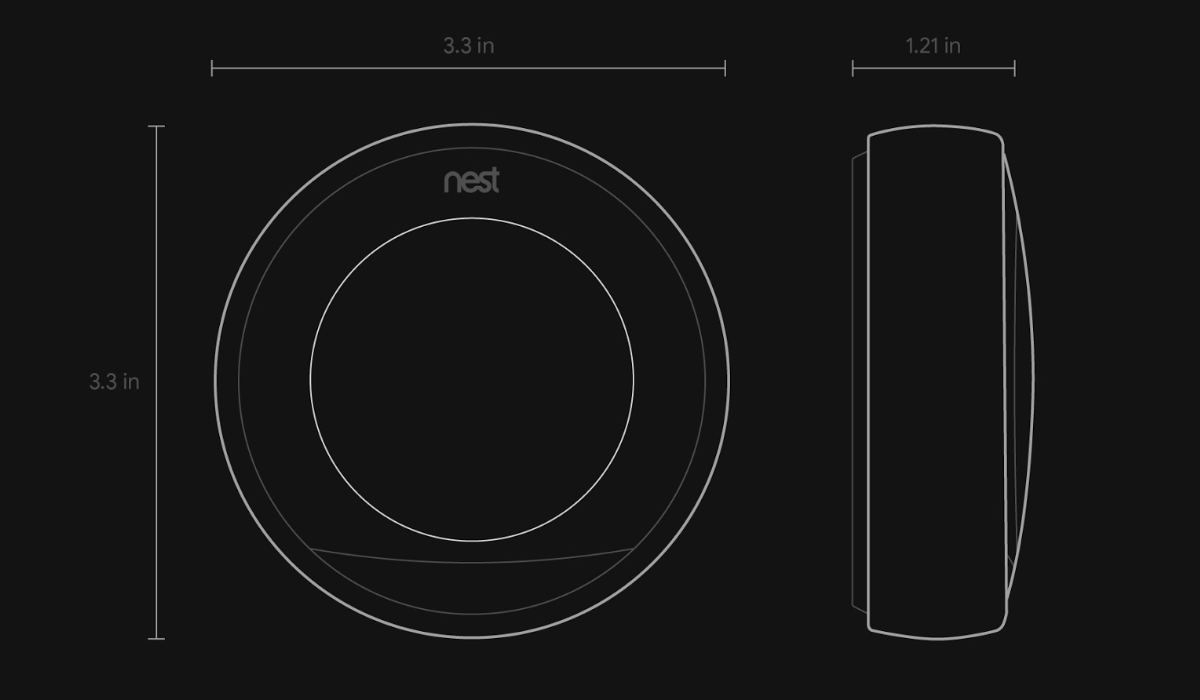 This smart home thermostat is made of stainless steel and comes equipped with a 2-inch 24-bit color LCD screen. The whole front side of the device is a display screen – which is a very welcomed feature – that features a sharp pixel density of 229ppi, offering a 480×480 resolution. The image looks crystal-clear and bright enough to understand every detail. The screen's background will turn blue when cooling when orange when heating.
The 3rd Gen Nest Learning Thermostat features a simple but gorgeous design. The best part is that the device not only looks good, but it is also extremely practical. Users can spin the thermostat's outer side to control the thermostat and the unit also works as one big button. Rotating the unit lets you cycle through the different options and menus (as well as obviously increasing /decreasing the temperature), while pressing it as a button confirms each action within each menu. This way you can directly control the temperature, schedules and many other features (more on those later).
The device works via Wi-Fi and supports the most common Wireless Standards (802.11 a/b/g/n), operating at a frequency band of 2.4 GHz/5GHz. It also supports 802.15.4, working at 2.4GHz. This thermostat comes equipped with a temperature sensor, a humidity sensor, and a motion sensor.
WHAT'S IN THE BOX?
Inside the box users will find: their Google Nest Learning Thermostat (3rd Gen), an included Nest Screwdriver (used to help you wall-mount the device), an included Nest Wall-Mount with all the wiring ports (Nest Thermostat's Base), two included wall screws, and a detailed Instructions Manual.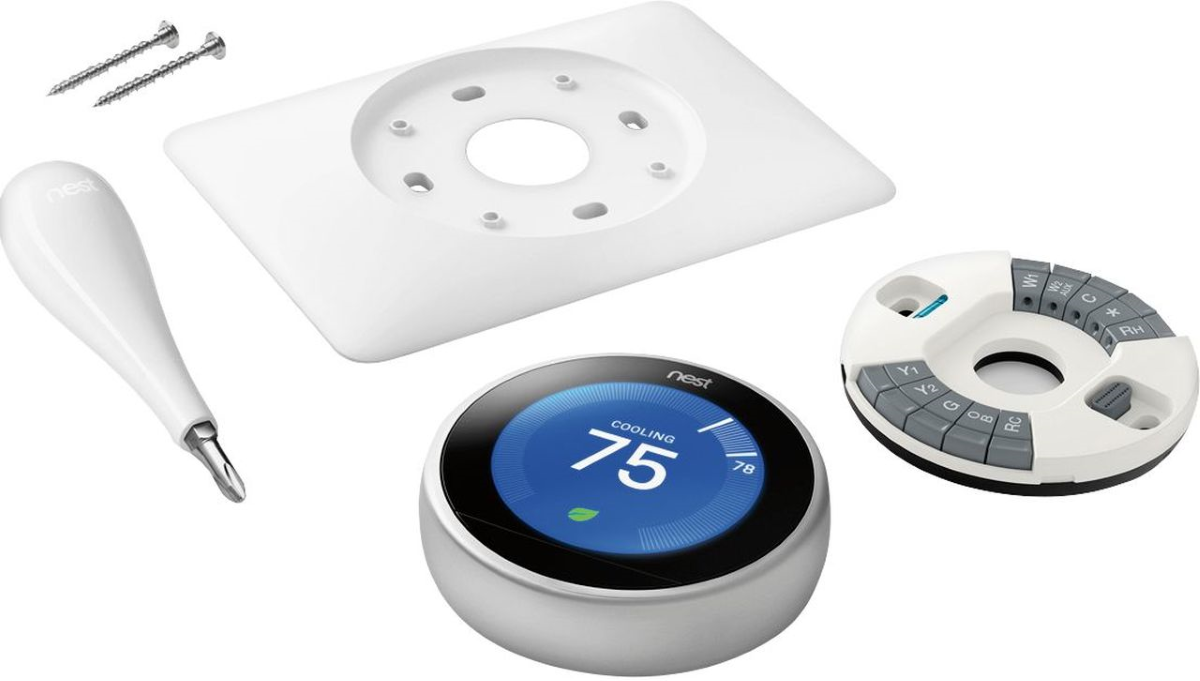 INSTALLATION & CONFIGURATION
Installing the Google Nest Learning Thermostat 3rd Gen is a very easy, simple and straightforward process.
Start by downloading the Nest App, which will basically work as your installation/configuration guide. The Smartphone App offers new users a simple and easy to understand step-by-step guide that makes the entire process a smooth experience.
The Nest website also has very detailed instructions for everything, including wiring instructions with wiring diagrams, wall-integration instructions, and much more. The instructions are fairly easy to understand, so just make sure you take your time, and everything will work flawlessly; I can promise you that.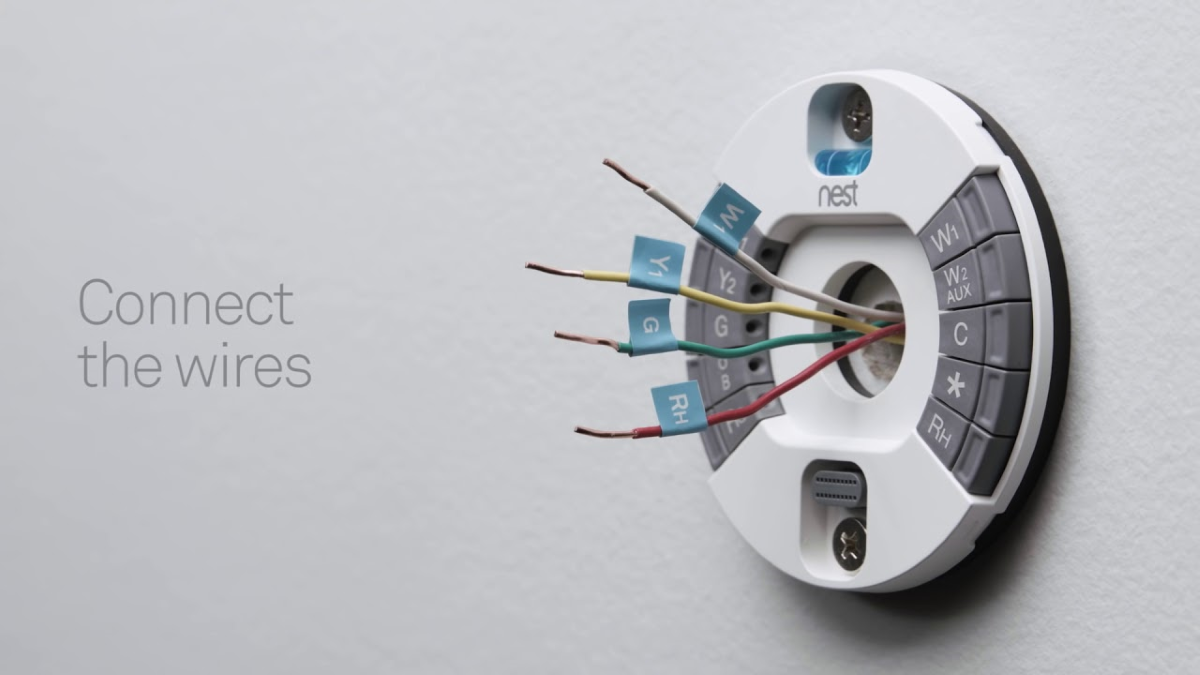 However, if you still think you need some help to do this, the website gives you the option of finding a Nest professional that can help you install your device. You can also call your favorite Air Conditioning company since they should be familiar with the process by now.
After installing the device, configuring it is also extremely simple and should only take you a few minutes. Just use the thermostat's controls to connect it to your Wi-Fi network so that it can be remote-controlled. As soon as your thermostat is online you can control everything from the Nest App (works with smartphones, tablets, etc).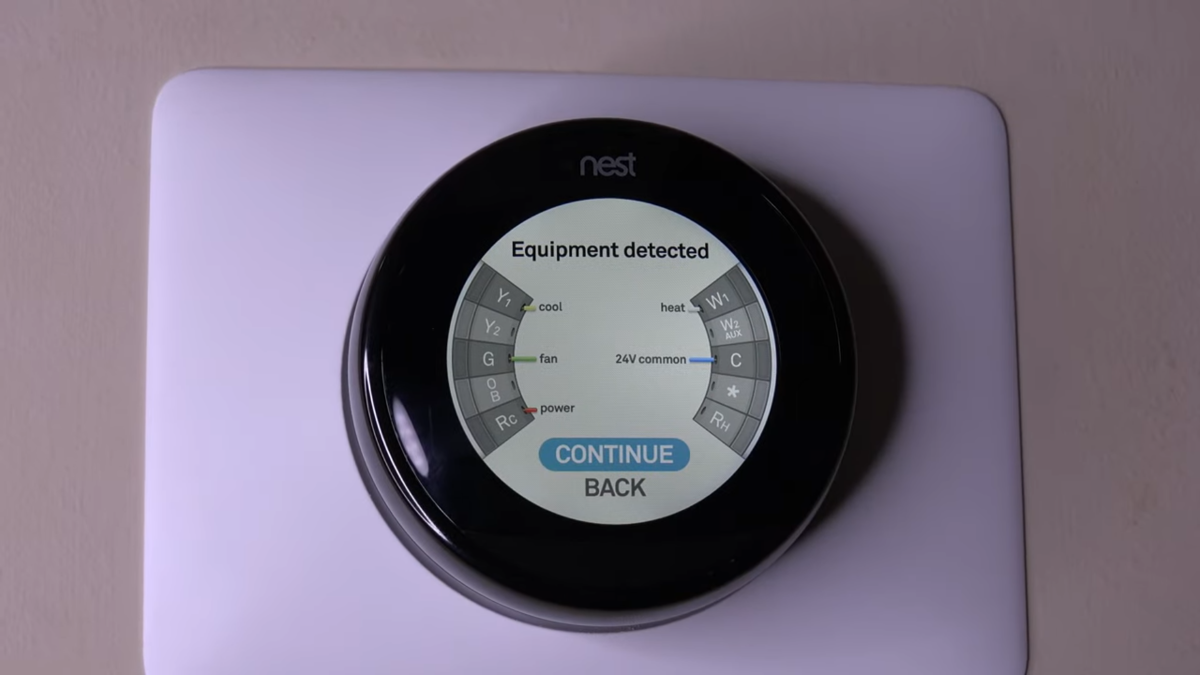 This is the same App that controls the cameras and the Nest Protect, which means that if you already have other Nest devices, then, you'll be able to control everything from the same place, which is pretty handy.
If you're interested in learning about the entire Installation and Configuration process, check out the video embedded below.
FEATURES
Auto Learning/Smart Remote Scheduling
After a couple days of using the device, the thermostat will start learning about your favorite temperatures. The thermostat will learn exactly at what times of the day you like those temperatures to be set, and will specifically create smart schedules that are activated automatically.
Just turn the temperature up and down after the installation, and the thermostat will instantly start learning what temperatures you like and create an automated schedule.
Automatic Away Mode
This is one of the Nest Learning Thermostat's best features. This smart thermostat can tell when somebody is in the house or when that person (or everyone) is gone. This means that whenever you (or the entire family) leaves, the thermostat will automatically shut itself off.
You can still set a minimum and maximum temperature so that your furry friend(s) (dog(s), cat(s), or any other pets) don't freeze or overheat and suffer from an heat-stroke. This also means that the device won't be running at a full blast because you forgot to turn it off when you left.
The Automatic Away Mode will also work with other Nest products (even if you get them later), but even just for the thermostat, it's already a great feature. This feature is one of the few that really helps you save some money on energy consumption in the long run – not only can this device program itself, but it also pays for itself.
According to Google's statistics, the average time of the device paying for itself through its energy saving process is around 2 years.
Safety Temperature Alerts
This smart thermostat is also smart enough to detect any dangerous temperatures, whether they are low or high.
Users can configure their thermostat to get an alert on their smartphone or tablet whenever their home gets dangerously hot or cold.
Smart Home IFTTT (If This Then That) Integration
The thermostat also comes with an IFTTT (If This Then That) channel that lets you set the temperature on your thermostat automatically.
Obviously, the IFTTT Integration also lets you make other things happen too – like when the thermostat rises above or below a temperature threshold, or when it switches from Home to Away mode, which will then trigger something else.
Farsight Mode
The device's motion sensor is what triggers its Farsight mode. Whenever you're close to the thermostat (maximum range of 16.4 ft. (5m)), the device will light up beautifully with some information on its screen – which you can configure within the app – that's easy to read when standing across the room.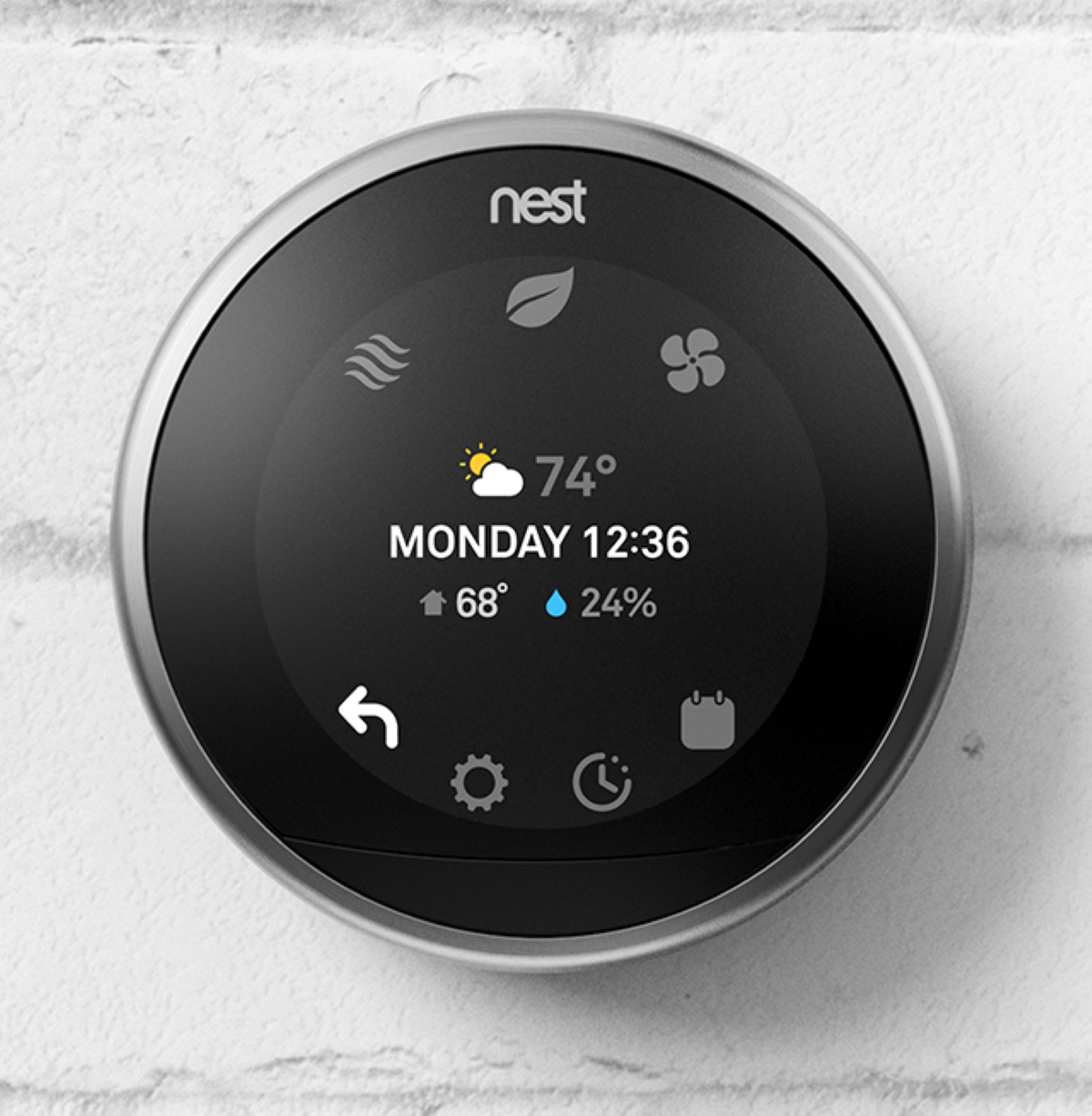 You can have a clock to see the time, the current room temperature, and weather forecast or target temperature. This cool feature is very handy and helps to make the most of the LCD display, while also making the thermostat more useful than for just heating your house.
Energy Saving/Nest Leaf Mode
The Google Nest Learning Thermostat runs a smart learning algorithm called True Radiant. This algorithm learns how your home heats up. The thermostat is designed to turn your heating off early, so that hot radiators don't push the internal temperature past a set point.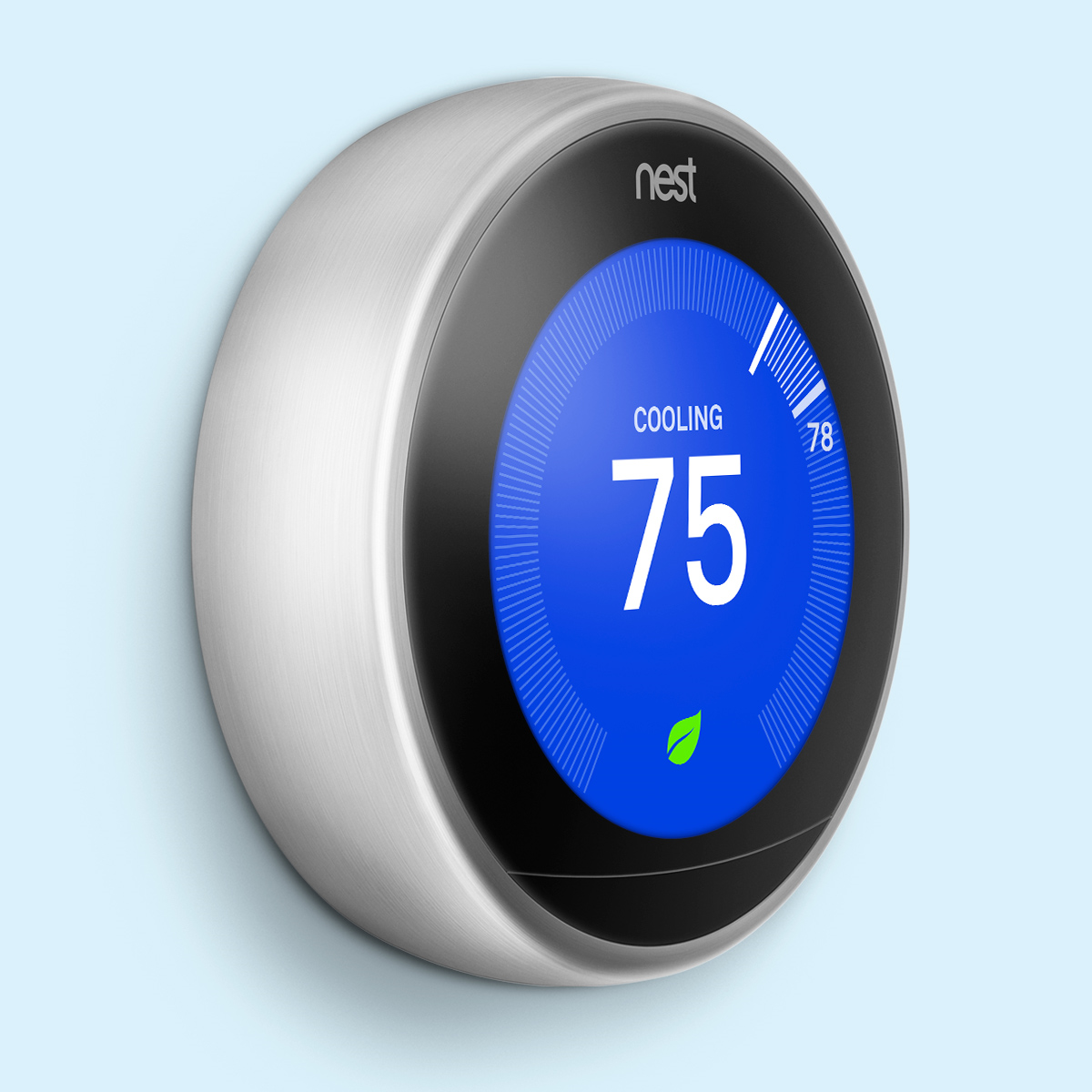 This forces the thermostat to cleverly select an eco, energy-saving temperature to save some energy. As the thermostat learns how your home works, you should find that the temperature doesn't vary much from the temperature you set.
Not only that, but if you place your thermostat where the sun can shine on it, the sun detector helps prevent issues such as your heating shutting down early.
Energy History
The App also provides you with an Energy History menu. Within this menu users can check detailed information about their thermostat's energy consumption.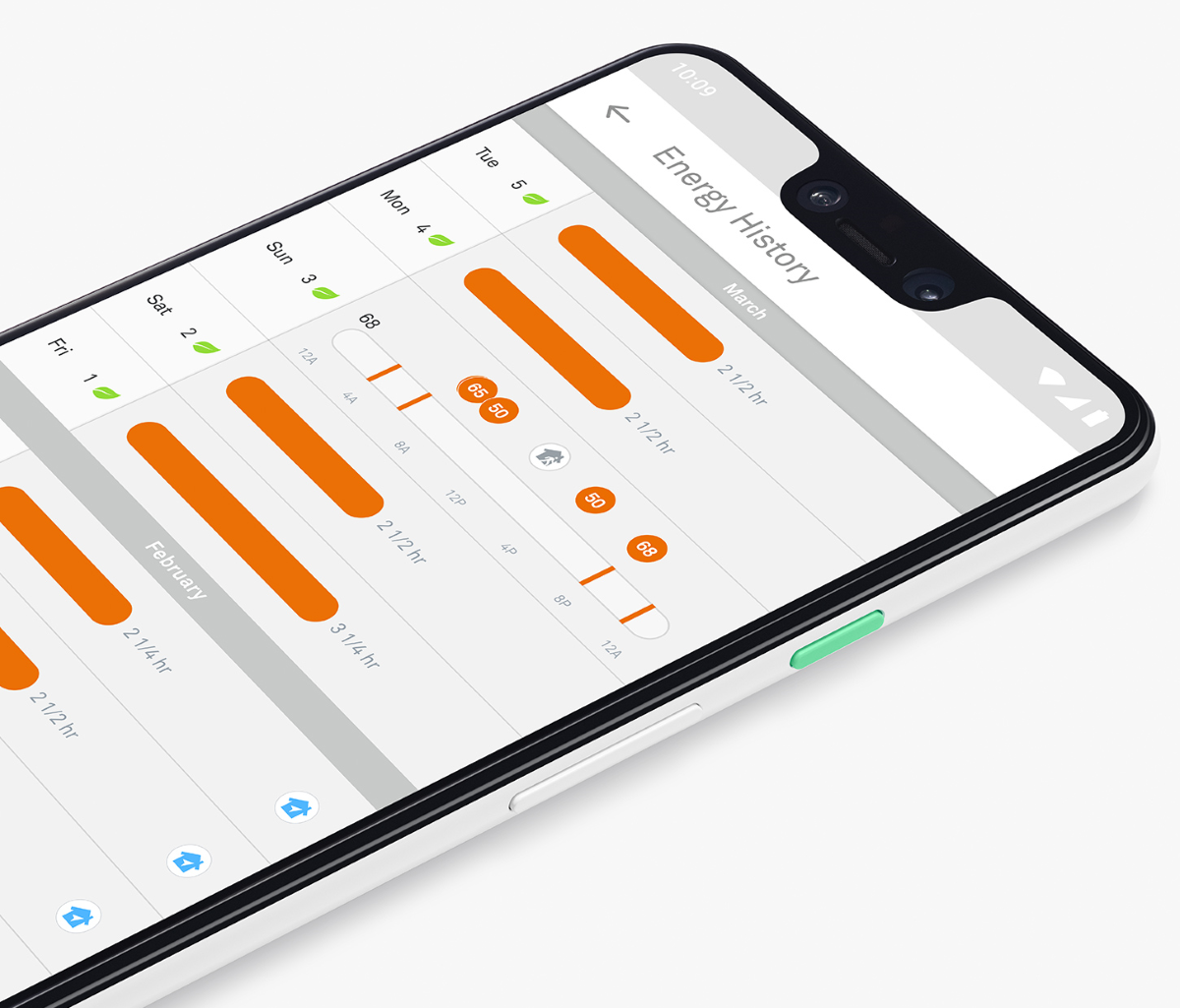 This includes a detailed table with dates, energy consumption per hour, what temperatures were set for different times of each specific day, and even more.
Multiple Platform Support for Remote Control
You can actually be the laziest person on Earth and you'll still be able to change the Nest Thermostat's temperature in an incredibly easy way.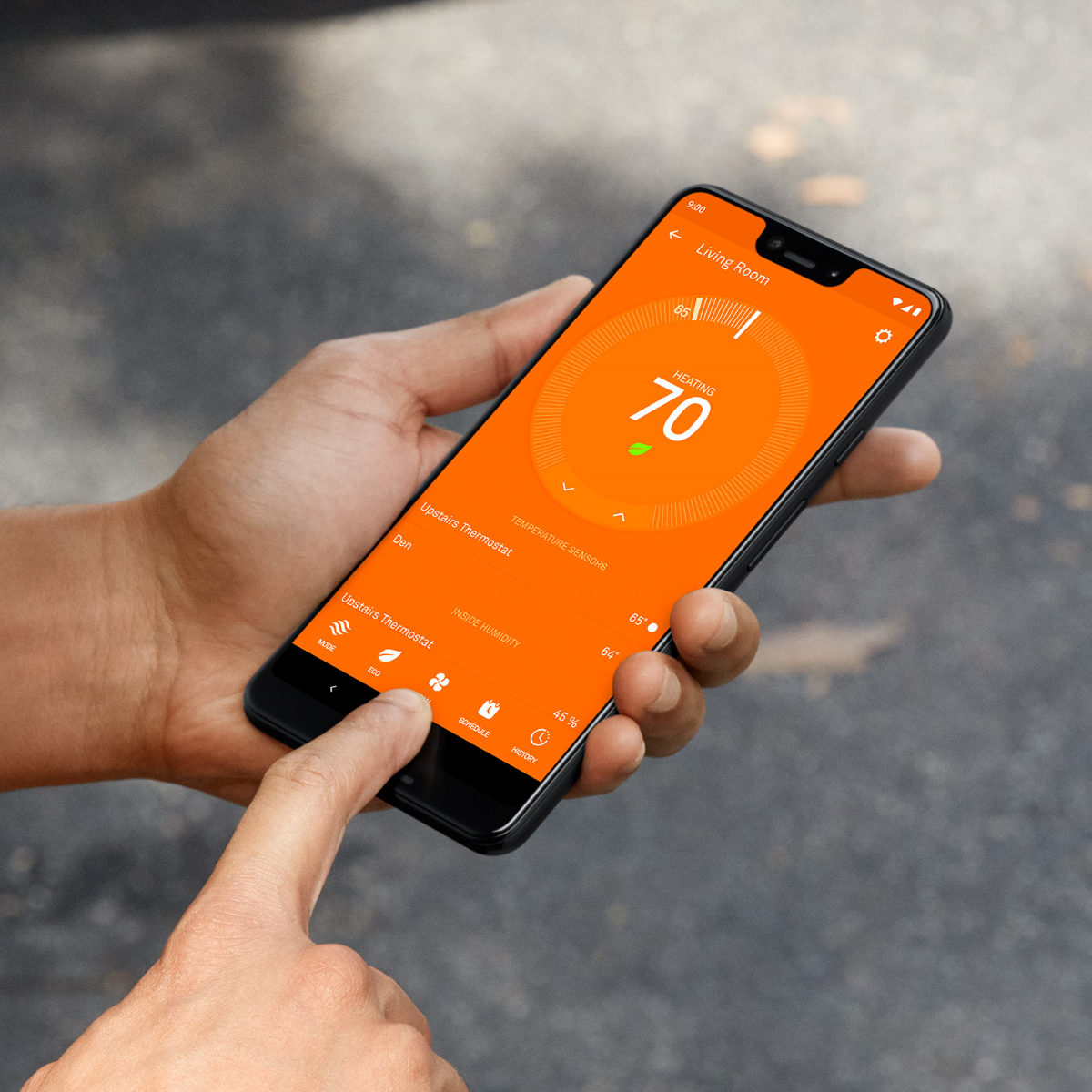 You can use the App on one of your portable devices (smartphone, tablet, etc), change it from a web browser, change it from a little menu dock at the top of your computer (Mac OS Widget), and even change it with your voice via its Voice Assistant Support.
Voice Assistant Support
The Google Nest Learning Thermostat also supports multiple Voice Assistants, including Google Assistant and Amazon Alexa.
That also includes Apple's HomeKit Voice Assistant, Siri. While the thermostat isn't technically compatible with it, using third party integrations like IFTTT (If This Then That) will allow you to have that voice assistant supported as well.
FINAL THOUGHTS
The Google Nest Learning Thermostat 3rd Gen is one of the most complete smart home thermostats you'll ever get. This thermostat features a simple design, offers a super easy step-by-step installation with a detailed guide, and packs a ton of features.
This Smart Home Thermostat includes features like Auto Learning/Smart Remote Scheduling, Automatic Away Mode, Smart Home IFTTT Integration, Farsight Mode, Energy Saving/Leaf Mode, Multiple Platform Support, and Voice Assistant Support.
Using all of this features together can help you save some money in the long run. The device comes with a beautiful color screen that displays the time, while constantly programing itself to improve on energy consumption and temperature management.
It can also create personalized schedules based on the temperatures you prefer with the times of the day that you like those enabled. Ultimately you can control it from anywhere by using the Smartphone App, which you can also use to check the Energy Consumption History. Lastly, the Smart Thermostat turns itself off whenever you leave your home to save some energy.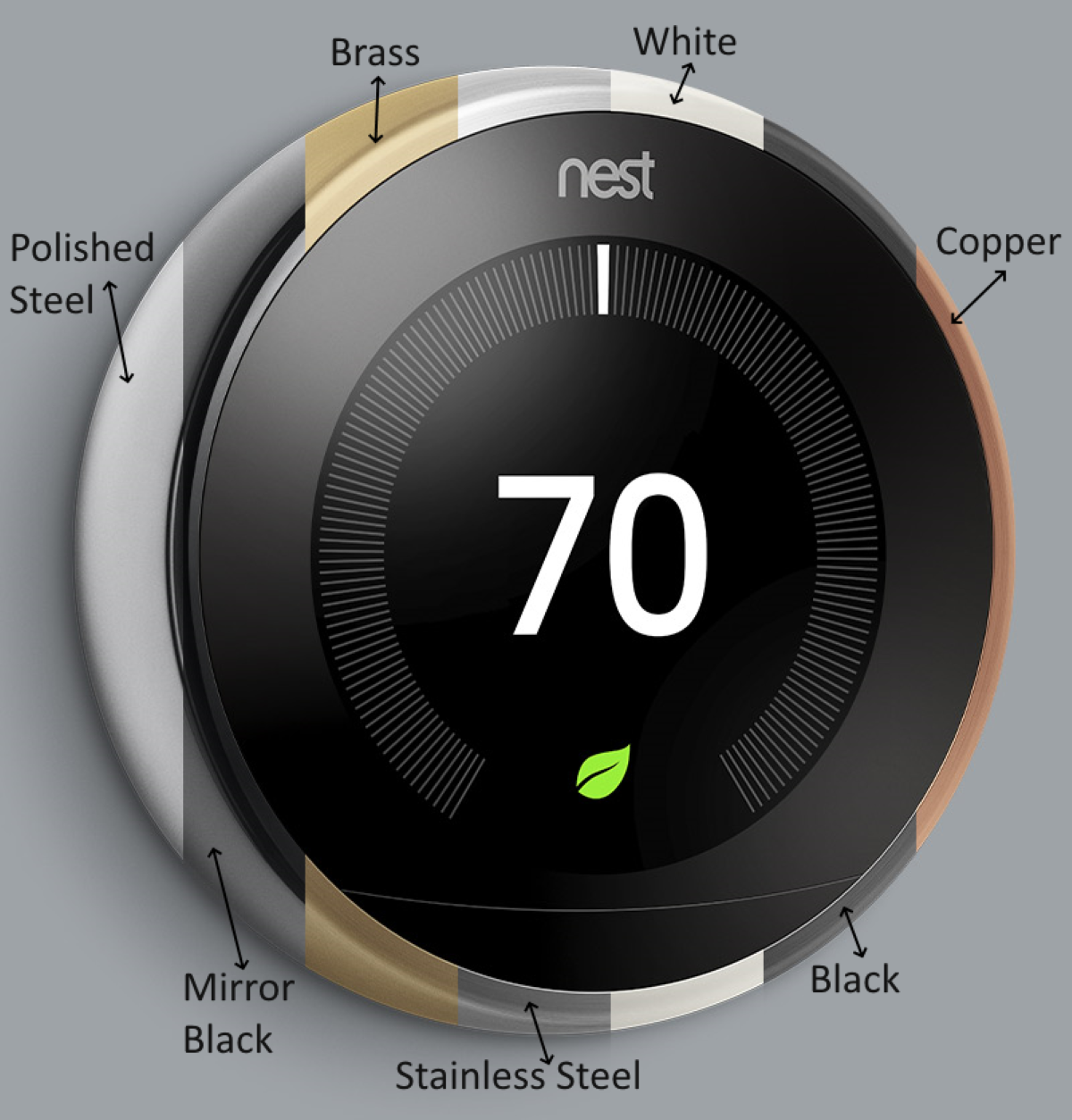 This 3rd Gen of the Google Nest Learning Thermostat is available in 7 different color models, including: Polished Steel, Mirror Black, Brass, Stainless Steel, White, Black, and Copper.
If you're in getting the Google Nest Learning Thermostat (3rd Gen), each unit is priced at $249 and comes with a 2-year limited warranty. You can get it directly from the Google Store, which you can access by clicking this link.