Just a couple of months ago, during the summer, American digital media company Genius Media Group Inc. accused Google multiple times of unethically copying their website's song lyrics and just straight up dumping them right onto Google's search results page. Now Genius Media is suing Google for $50 Million.
Genius is an American digital media company that was founded in August 2009. The website allows users to provide annotations and interpretation of song lyrics, news stories, sources, poetry, and documents. After lyrics are posted, they can be accessed by anyone.
The digital media company stated that whenever users would search Google for different song's lyrics, then their exact lyrics would show up… Like a clear, obvious copy, with no differences to be found. This basically meant that users wouldn't need to access Genius' website anymore, which was costing the company a lot of website visitors throughout each day.
Now that we've reached December, the lyrics website company (Genius) officially announced at the beginning of the month that Genius Media is suing Google for $50 million. The lawsuit is all based on the fact that Google has been continuously copying Genius' lyrics, as well as knowingly using those copied lyrics in their search-engine search results.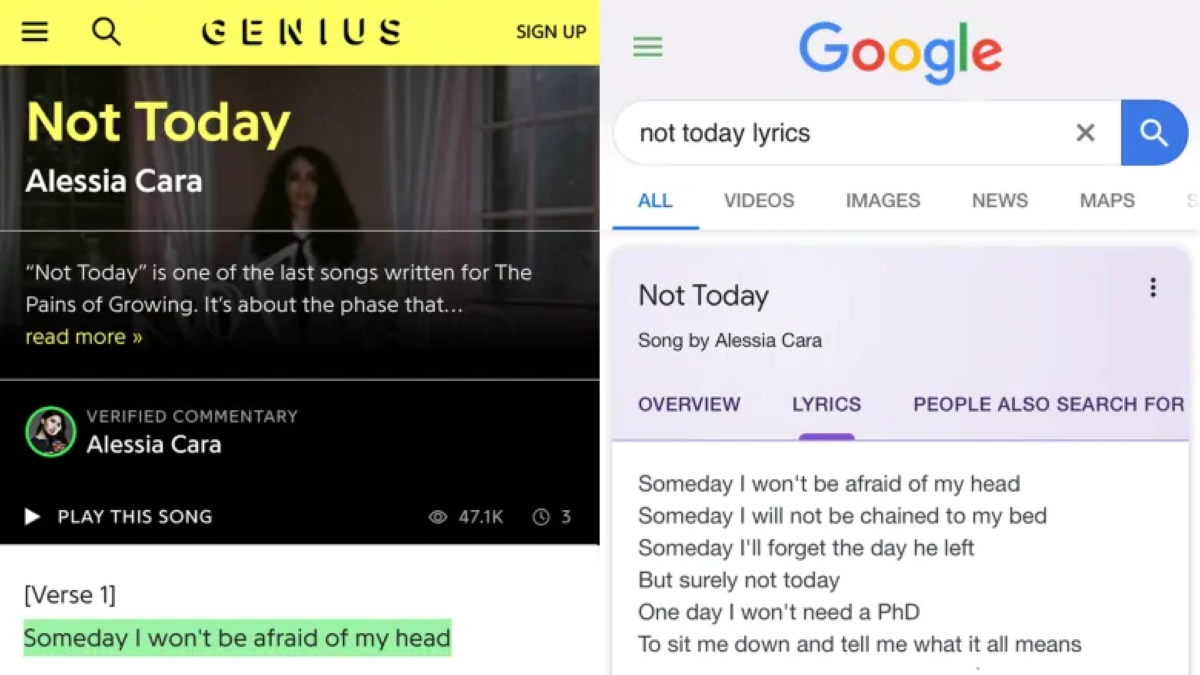 The way this works is whenever someone uses Google to search something related to a song or its lyrics, the lyrics are usually shown/listed as Google's second result, right under the official music video.
What's truly interesting about the claims and lawsuit is how the digital media company came to that conclusion. Genius had hidden a Morse code message within some of their website's lyrics. That code contained a series of curly (curved) and straight apostrophes which, when grouped together, would symbolize the exact Morse code for the word "REDHANDED". This obviously referred to Google getting caught red-handed.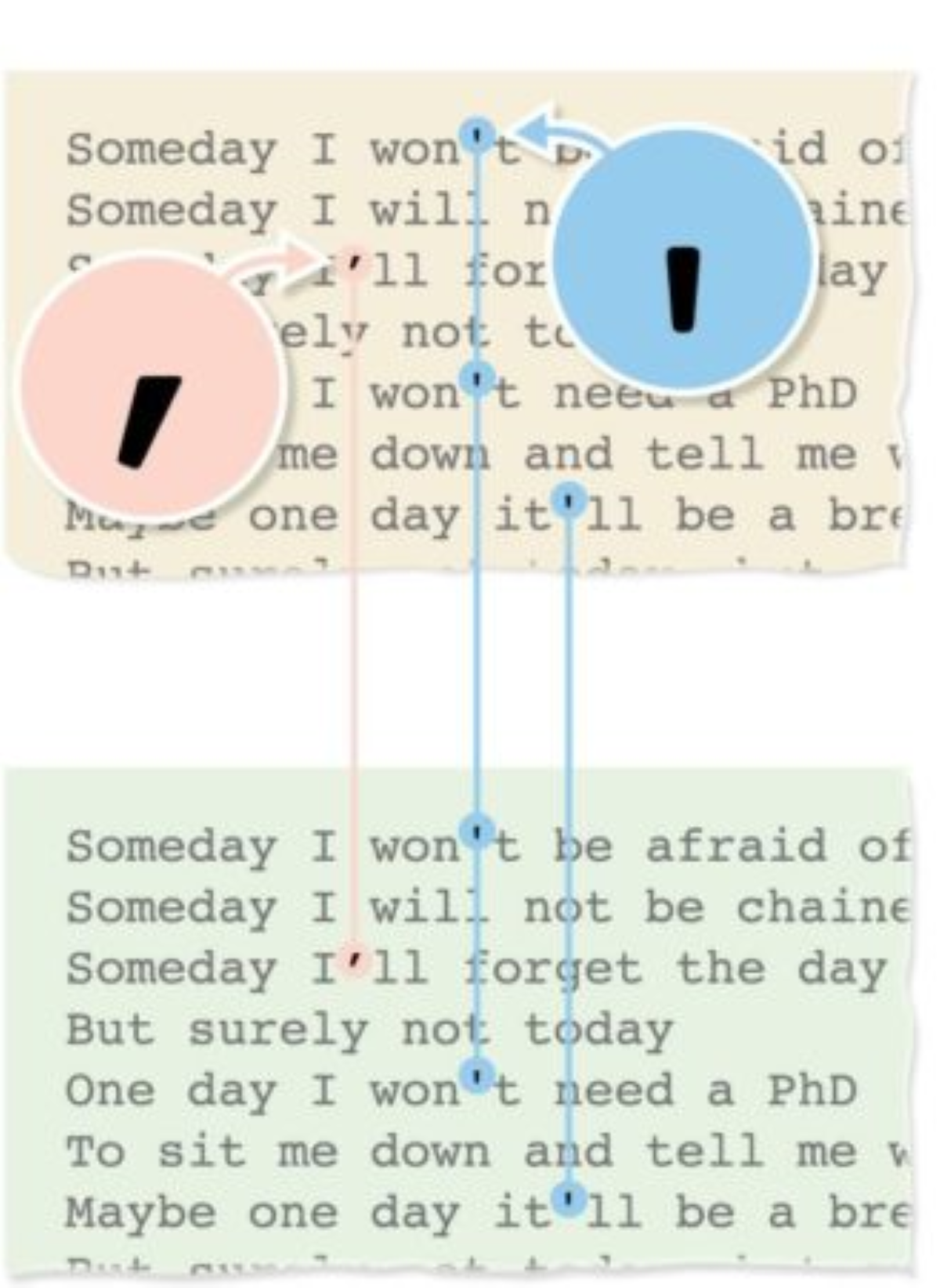 And exactly as the company expected, all those Morse Code apostrophes showed up in Google's search results. However, it doesn't stop there, getting even worst, and much more shameful. Genius Media prepared its lawsuit extremely well, to the point of delivering flawless accusations that can't be denied by Google anymore.
After the company confronted the Tech Giant with the first piece of evidence – described as Watermark #1 – Genius revealed they had hidden a second secret code – described as Watermark #2 – with the main goal of supporting and confirming their first presented evidence for the accusations. So, in case Google would try to deny that they weren't copying all those lyrics – firstly suggested by Watermark #1 – then Watermark #2 would just make it dead-obvious.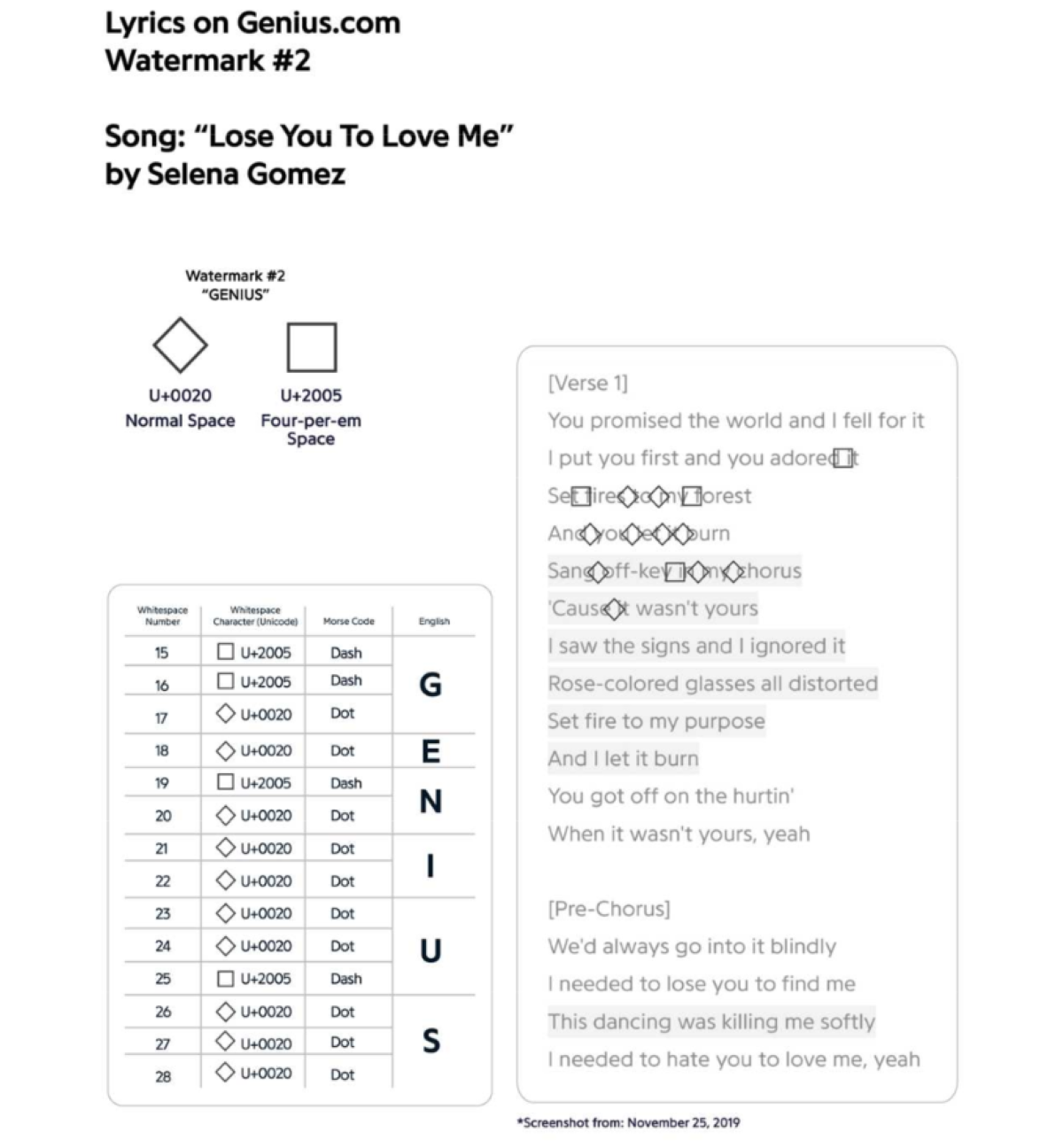 It doesn't take a "genius" anymore (pun intended) to confirm that Google did indeed, with no shame at all, directly copied the lyrics and just displayed them as their own, in their search page results. Genius' Watermark #2 was created to confirm its suspicion, and the company explained everything in the lawsuit.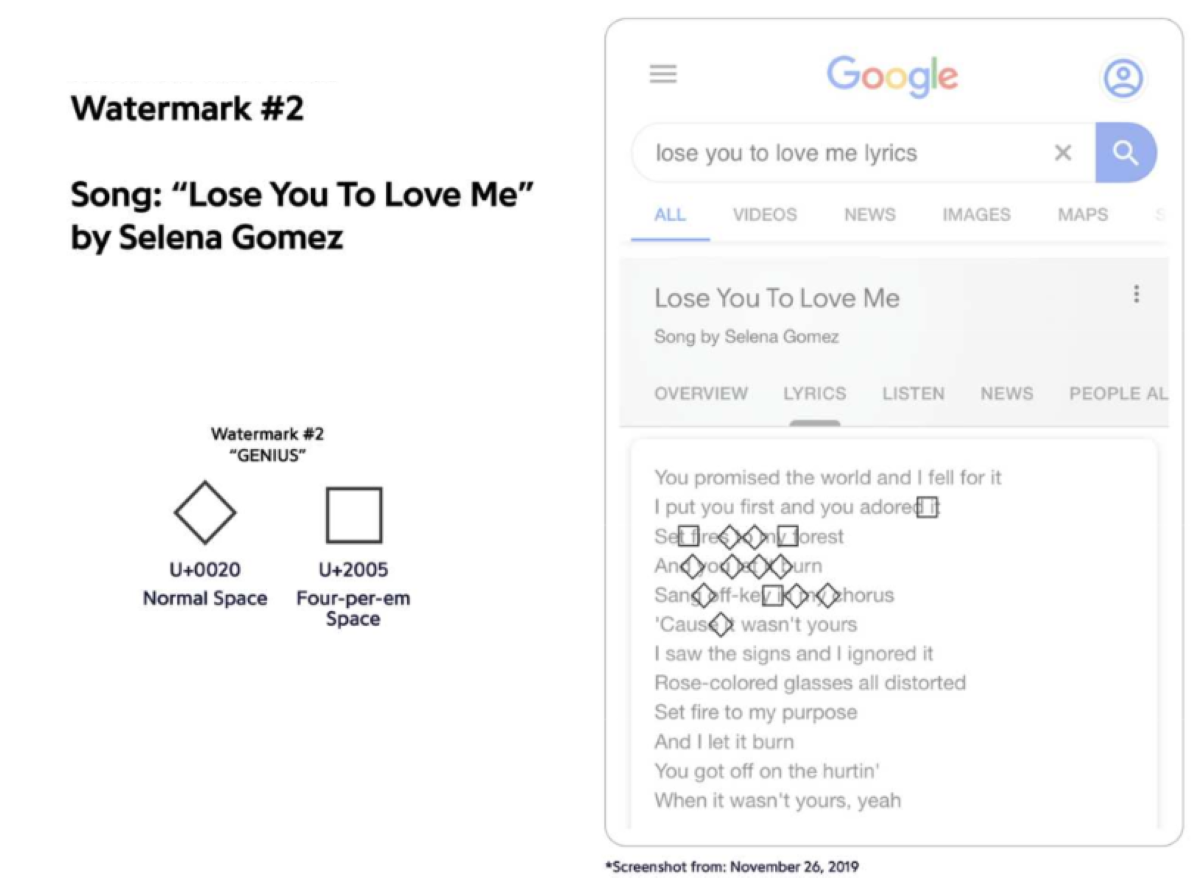 "In August 2019, Genius devised a second watermark ('Watermark #2'). This watermark involves replacing the 15th, 16th, 19th, and 25th spaces of each song's lyrics with a special whitespace character called a 'four-per-em' space. This character (U+2005) looks identical to the normal 'space' character (U+0020), but can be differentiated via Unicode character codes readable by a computer. If one ignores the first 14 spaces of a song's lyrics, then interprets the four-per-em spaces as dashes, and regular spaces as dots, the sequence spells out the word 'GENIUS' in Morse code."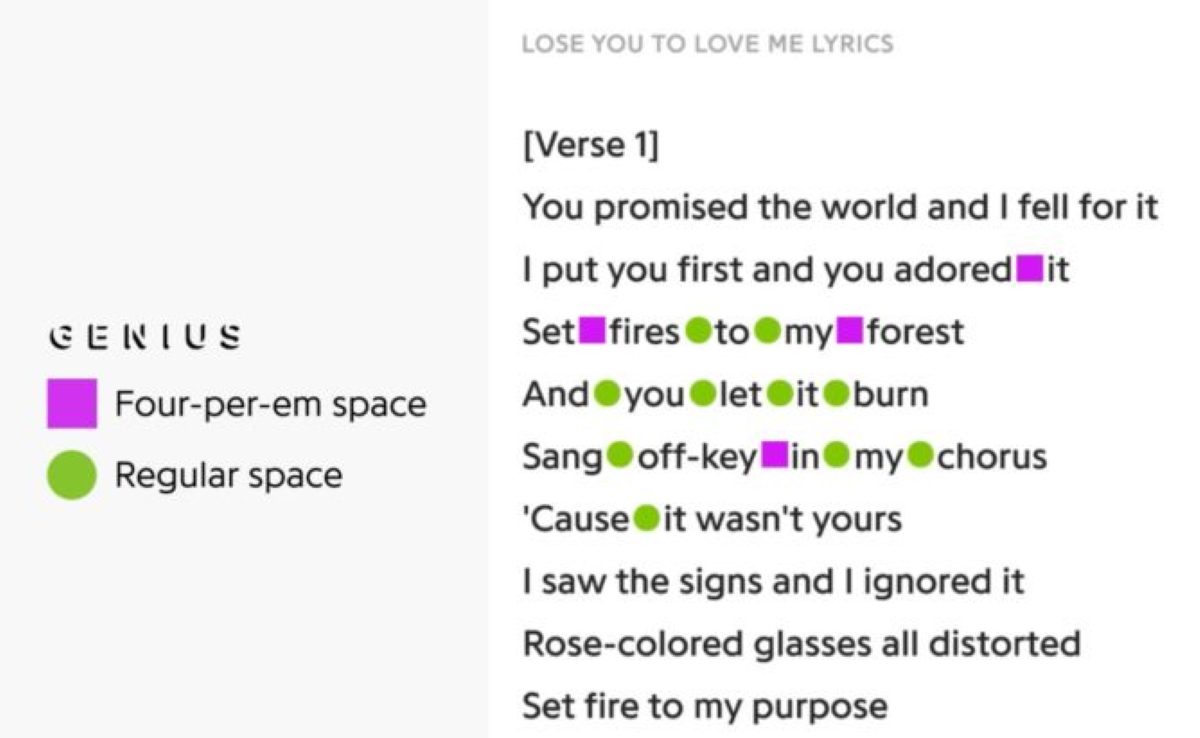 If you're interested in reading the full lawsuit, you can do it by accessing this link.
While Genius already started their lawsuit, in which they sue Google for a full $50 million in damages, it's important to note that the company doesn't have a copyright claim. This is due to the fact that they don't own the song's lyrics. However, they do own a license that allows them to post those song's lyrics, but Google also has that license. The main issue here is how Google got these lyrics, and since the lawsuit is still in progress, that's still in question.
Furthermore, on top of this lawsuit, Genius is also asking for a permanent injunction against another lyrics' website, known as LyricsFind. This injunction is about "prohibiting the continued misappropriation of content from Genius's website, including the licensing of such content to third parties, such as Google."
While a lawsuit against the tech giant will most likely be a really difficult one, it's still a very interesting case. We'll have to wait and see how this one turns out.