A huge amount of business workers is accustomed to warming up their lunch meals in their company's/office's microwave. Contrarily to microwaving your food and unnecessarily burning some healthy nutrients and proteins, the Heatbox is an ingenuous Self-Heating Lunchbox that can warm up your food by steaming it as a healthy alternative to microwaving it.
While previously preparing and bringing your own meals to the office and microwaving them there is ultimately a cheaper option than going for a more expensive restaurant meal, as well as a healthier option than going for a quick fast-food meal, microwaving your already cooked food has one major disadvantage.
Microwaving your home-prepped meal further removes/burns a few more of the remaining healthy nutrients and proteins that are still left in your food after you've already cooked it at home in the first time.
However, instead of using a traditional microwave to heat up/warm up your food, you could try steaming it with a brand-new and recently released device called the Heatbox.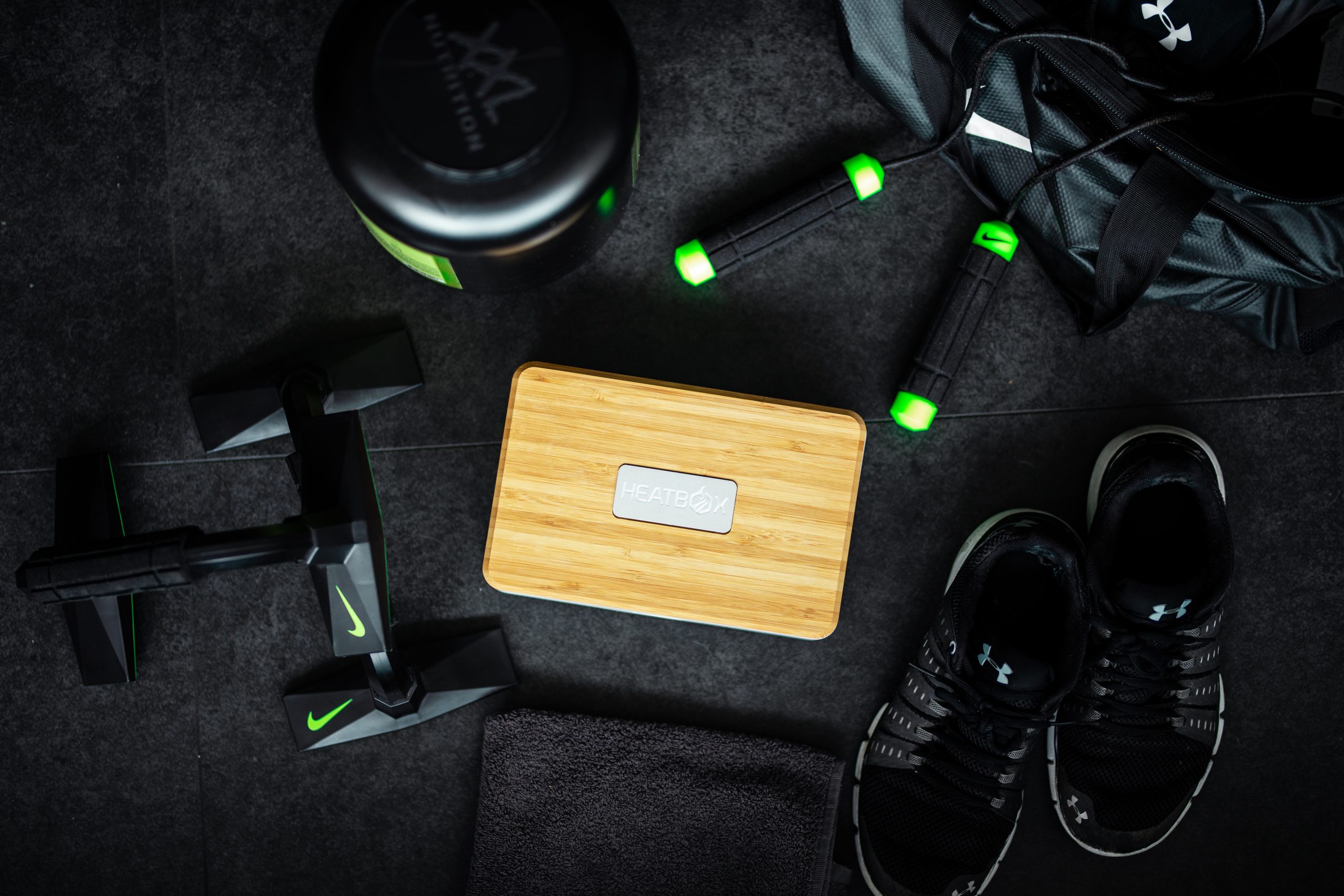 The Heatbox is a self-heating lunchbox that provides a healthy alternative to microwaving. By heating food through its steaming system your meals' nutrients and proteins stay safely locked in, allowing you to always have warm and healthy meals anywhere, at any time.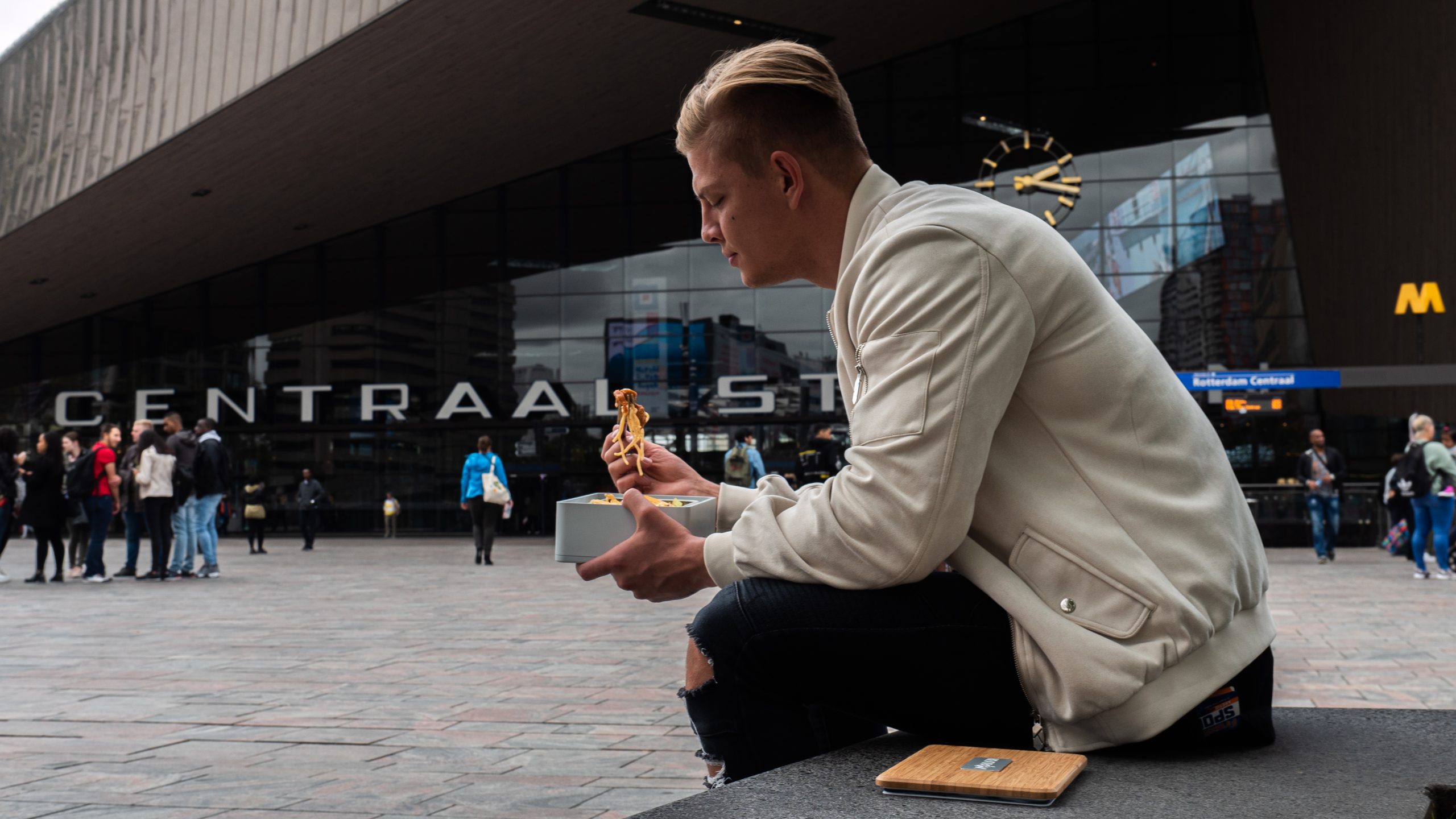 The Heatbox is fully rechargeable and can be used up to 3 times per charge, meaning you can enjoy a whole day of hot meals in one full charge.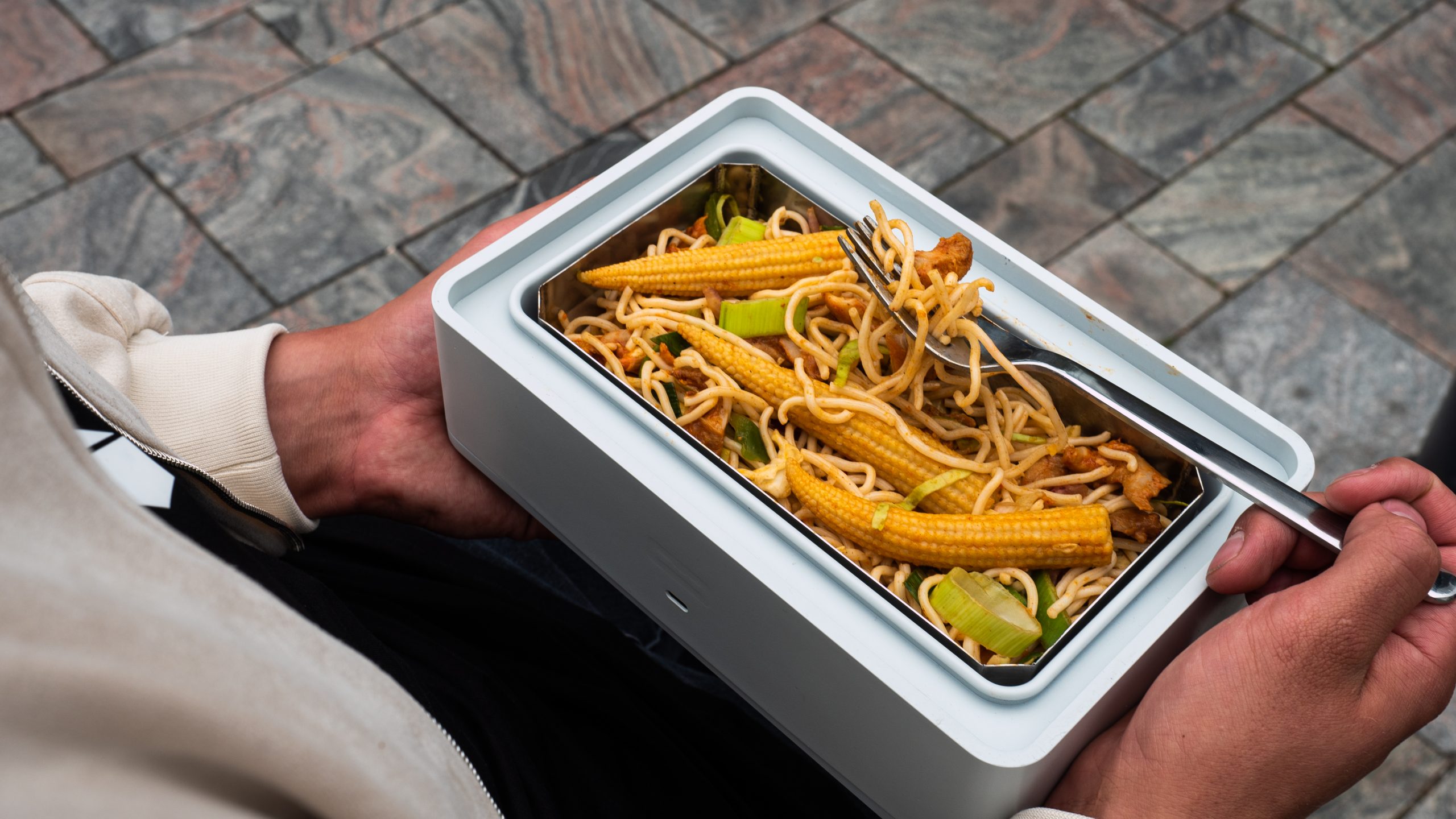 The best part about it is that if you happen to be somewhat "far away" from your lunch, then there's absolutely no problem about it.
Let's say you now have one extra business meeting that was suddenly scheduled, and now you just won't have the time to wait those extra 5 minutes within your lunch-break time to heat up your lunch before eating it.
Luckily, the Heatbox is also App Connected and can be operated wirelessly via its Smartphone Companion App. This means that you can prepare your lunch from afar.
So, while that business meeting is getting wrapped up or while you walk to the office's employee kitchen you can use your Smartphone to configure your Heatbox and consequently walk up to an already warm and ready to eat healthy meal.
With the Heatbox you can always enjoy hot food, even when you're on-the-go, allowing you to leave behind the guilt of plastic packaging or even wasted leftovers.
The Heatbox was funded in just 24 hours on Kickstarter, and is now available for Pre-Ordering on Indiegogo, costing around $130 per unit.
If you're interested in knowing more about the Heatbox then check the Press Release embedded right below.
---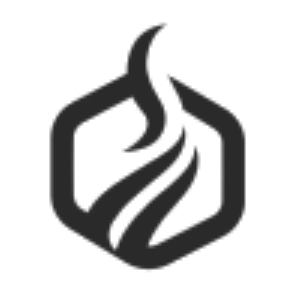 Unleash the Freedom of Food with Heatbox
Eliminate boring meals with the stylish, app controllable lunch box that fits into your schedule
(Funded in 24H on Kickstarter, CES | Dutch Pavilion | Sands Expo | 51726)
---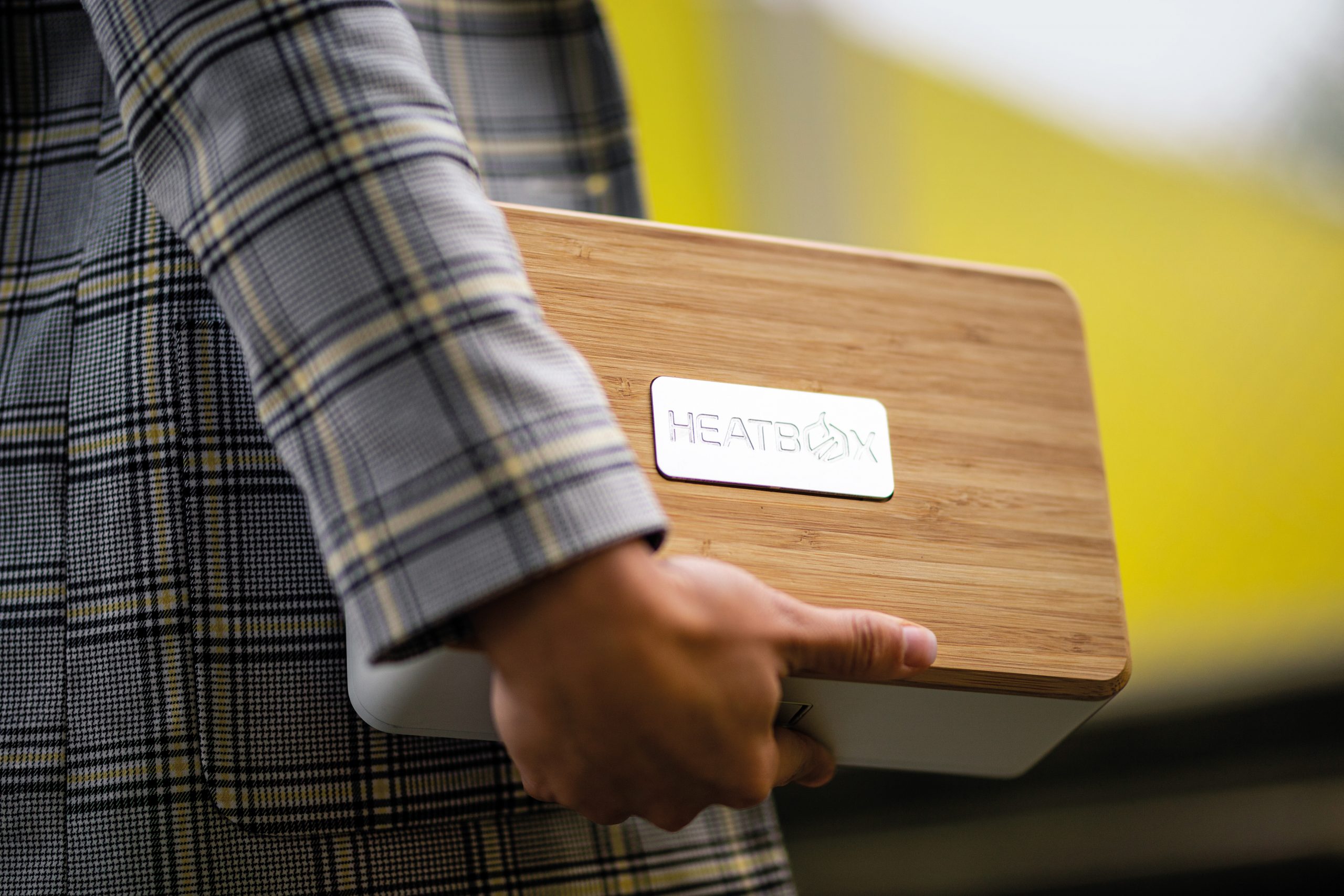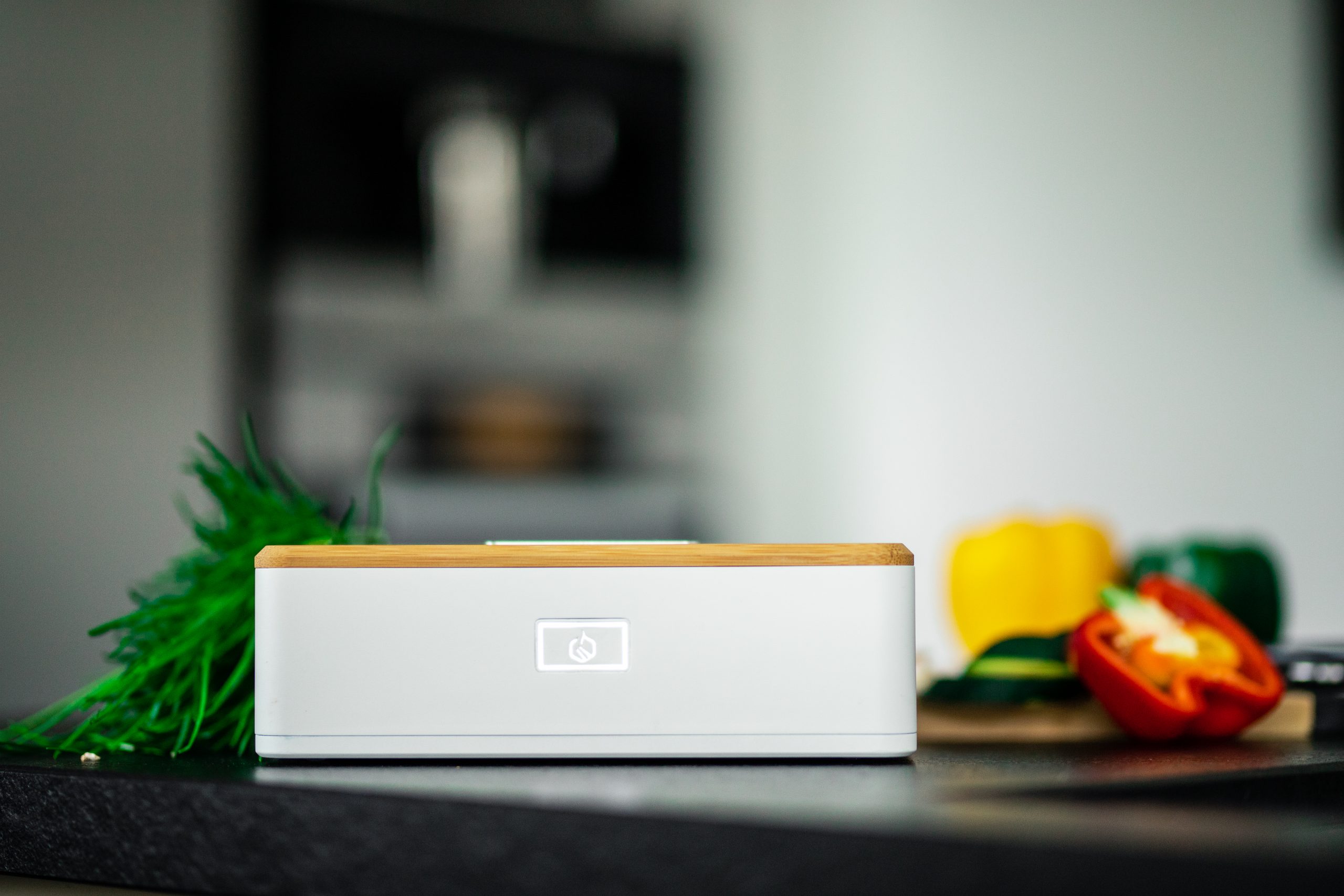 For immediate release: Amsterdam, NL – Heatbox is the first self-heating lunch box to use steam innovation and smart technology. Heatbox inspires users to create delicious food on the go to help the world to create a healthy, and personal eating experience – anywhere, anytime.
Our society is busier than it's ever been, and in turn our bodies are suffering. Eating warm, healthy and fresh meals has become more difficult and the lure of fast food can often win the hearts of those of us who are busy and uninspired. Now, consumers can feel confident that the meals they prepare can be steamed to perfection with a click of a button, or a swipe of their smartphone.
Heatbox is app-connected and controllable, through this app the user can follow recipes and track calorie intake, they can also connect to and start specific steaming programs. Through its innovative technology, Heatbox rechargeable system can heat 3 meals on a single charge. On top of Heatbox tackling everyday problems, its svelte design and modern appearance make it the ultimate finishing touch to your daily meal.
---
About us: The Heatbox team was founded by 4 diverse individuals with backgrounds in mechanical engineering, international business and entrepreneurship. Together, they are solving the main problems that consumers face on a daily basis when making consumption choices: health, expensive and dependency.
Rather than conventional heating, Heatbox uses steam to heat up food, this ensures that food tastes better than a microwaved meal and nutrients are preserved. It's also an app-connected device and leak-proof, thanks to a unique, patent pending double sealing technology. Heatbox's vision is to share the freedom of food, to enable consumers to enjoy a warm and healthy meal, no matter the circumstances.
---
CES & crowdfunding: From January 7 – 10, Heatbox will be attending CES in Las Vegas. At the world's largest consumer electronics fair, they will be seeking opportunities to further scale their business. People can meet up with Heatbox at the Dutch Pavilion (51726).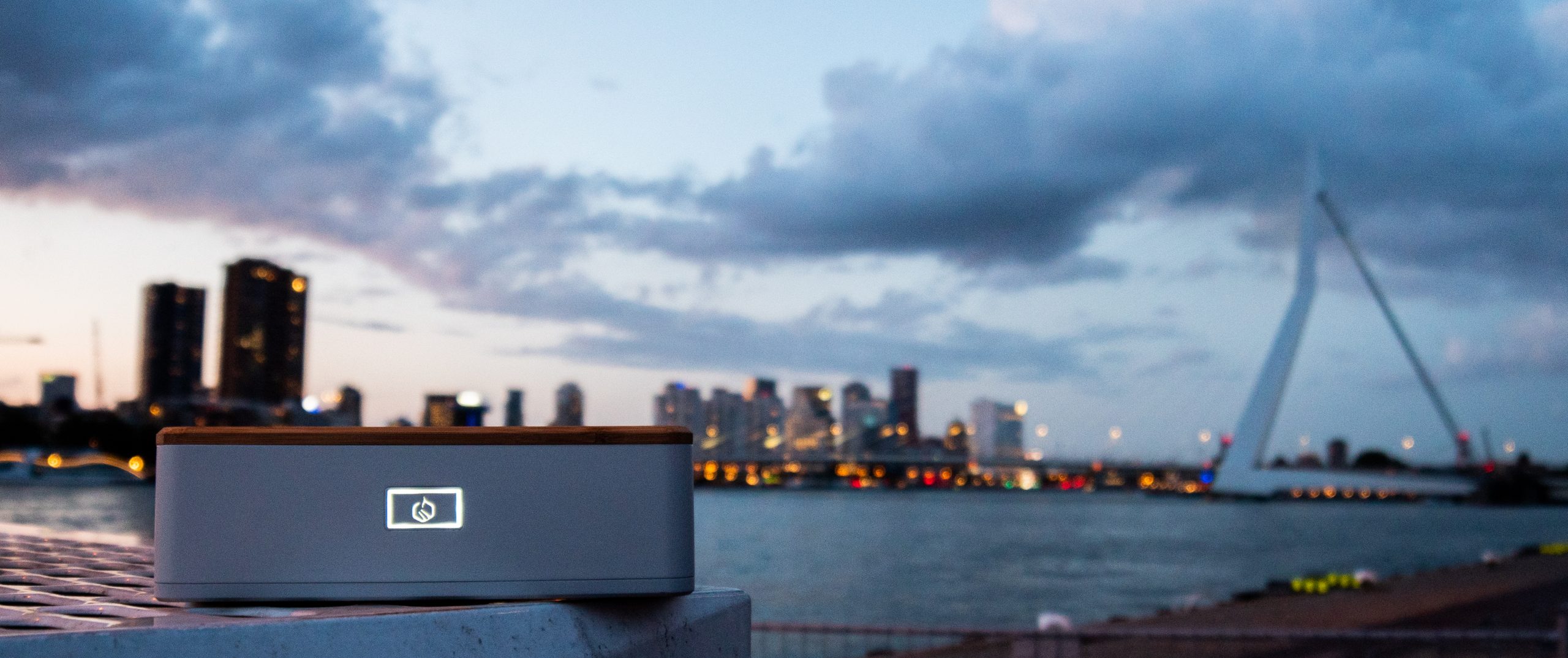 Heatbox is also currently live on Kickstarter and will be live on Indiegogo during CES. For more information please visit their website http://www.myheatbox.com, or contact Amit Jaura at [email protected].