For any coffee enthusiasts that are tired of using and/or relying on old coffee grinding/grinder machines that use simple, unoriginal and mess-making designs just to make a batch of freshly ground coffee, there might be a much better way of making an even better-tasting cup of coffee without all those issues and headaches. That's none other than using (and probably investing in) a new coffee grinder. Contrarily to using low-budget coffee grinders, high-end Conical Burr Coffee Grinders allow coffee lovers to grind their favorite coffee beans to not only make a better flavored and much more fresher coffee, but also to make the whole experience of prepping you're morning and/or afternoon coffee much more fun. This brings us to the Niche Zero Coffee Grinder.
While most options on the market could initially make it hard for you to choose what would be the best Conical Burr Coffee Grinder machine to go with, the Niche Zero simply stands out from the competition, as it can easily overcome any other Coffee Grinders that are currently available on the market.
The Niche Zero is the best Conical Burr Coffee Grinder currently available on the market, period. It offers coffee lovers a super simple way (probably the simplest when compared to other coffee grinders out there) to get freshly ground barista-quality coffee every time you use it.
Not only that, but this coffee grinder is also perfect for any coffee bean types and brewing methods, working flawlessly no matter how you decide to use it. That's mainly because it integrates a ton of clever features that make its use both intuitive and flawless, which means that you can always get perfect and delicious ground coffee every single time.
Let's have a detailed look at the Niche Zero and check just what makes this Conical Burr Coffee Grinder the best one ever made.
DESIGN & SPECS
The Niche Zero is basically a somewhat compact, yet super sturdy "barista-quality" Conical Burr Coffee Grinder that measures 8.30 inches long by 4.80 inches wide by 12.24 inches tall (211 x 122 x 311 mm), weighing exactly 9 lbs. (4.1 kg).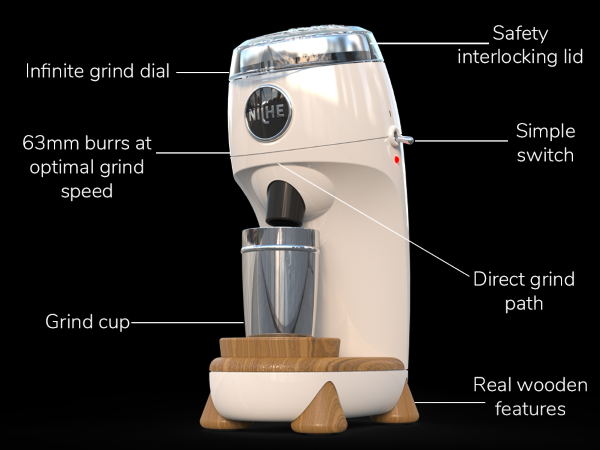 While this Conical Burr Coffee Grinder does in fact feature a very sturdy build, that isn't necessarily a bad thing, as that basically makes it more durable than what you would actually expect.
The Niche Zero's ultra-durable, sleek and quite sturdy body is mainly composed of high-quality aluminum.
Furthermore, this Conical Burr Coffee Grinder machine also features a beautiful wooden finish on its trims (and feet/base) that are composed of 100% genuine high-quality Oak Wood, which, as the company proudly claims, ultimately gives the unit a "look of timeless quality", fully completing the Niche Zero's gorgeous aluminum and wooden stylish aesthetics.
Lastly, the Niche Zero Coffee Grinder features a Grind Speed of 1-2 gram/sec and a Dose Consistency of around +/- 0.2 g per serving.
INTERNAL AND EXTERNAL COMPONENTS
Professional 63mm Conical Burrs & Direct Grind Path
Starting with its Conical Burrs, the Niche Zero comes equipped with professional 63mm Conical Burrs (which are normally only found in commercial, high-end grinders). These are made of a premium hardened steel alloy, making its Conical Burrs extremely durable, which also ends up ensuring a longer lifespan for the unit.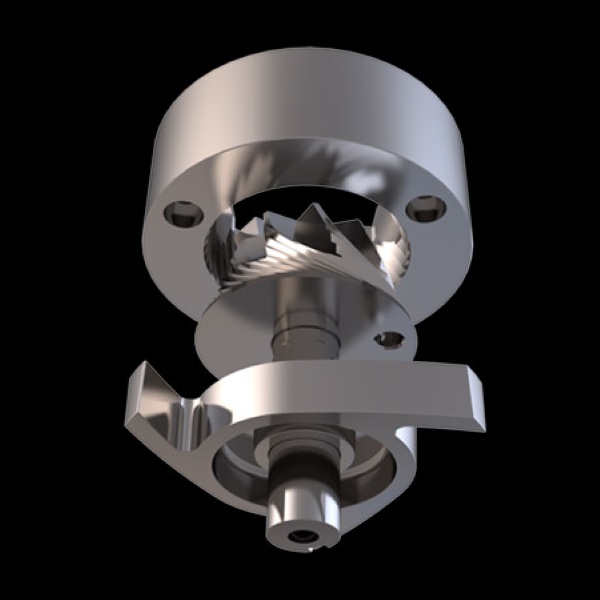 Not only that, but the Niche Zero features a unique grind path that was designed in a completely opposite way from what's normally seen in standard Conical Burr Coffee Grinders.
Most standard Conical Burr Coffee Grinders often feature a "not-so-clever" and somewhat "clunky" internal grind path design that ends up trapping large amounts of coffee in their grind chambers. Firstly, that causes that initial ground coffee to go stale in a matter of seconds and then, it ultimately taints the next few batches of ground coffee with that same old trapped stale grind.
That's something that will never happen thanks to Niche Zero's clever "internal" design.
As such, this state-of-the-art coffee grinder features a direct grind path for virtually no retained grind (ground coffee) whatsoever, ultimately providing you with the freshest ground coffee you could possibly get with each and every single use.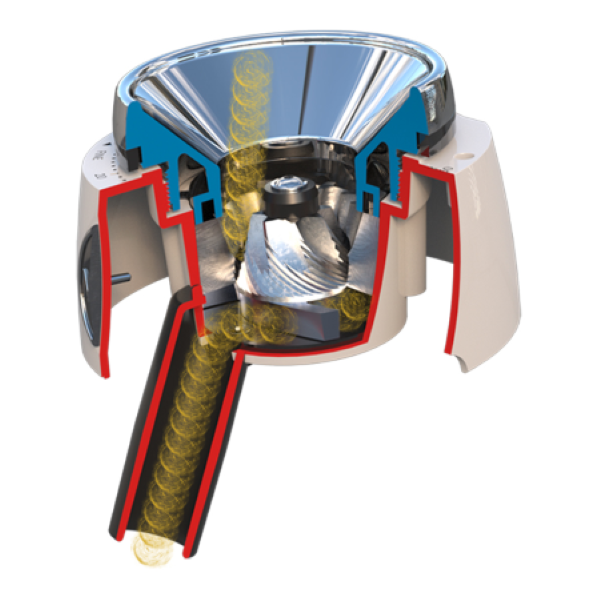 That same internal direct grind path not only ensures that you always get a delicious coffee flavor from any of your favorite types of coffee beans, but also allows you to easily change from one type to another, always without ever purging and wasting your beans, even if you decide to change between types of coffee beans at a daily basis.
The Niche Zero's straight grind path goes directly into the unit's included stainless steel grind cup, making it perfect for weighing out your coffee beans and then easily transferring your grind to any portafilter (from any coffee machine you might have at home).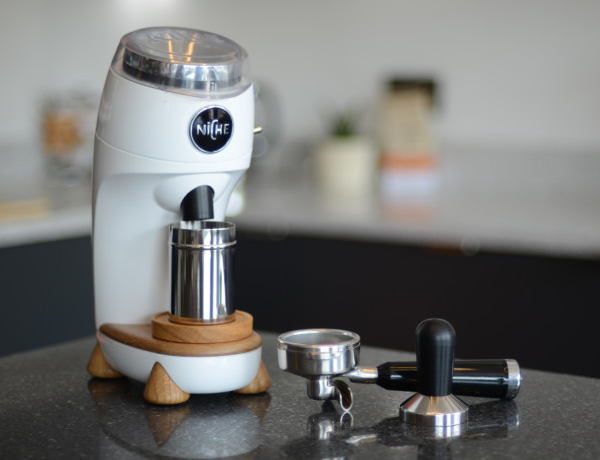 Thanks to both of these high-end professional 63mm Conical Burrs as well as the unit's coffee grinder's direct grind path, you can easily produce an exact quantity of fresh grind, as you're always assured to get the same weight of ground coffee after weighing out your coffee beans.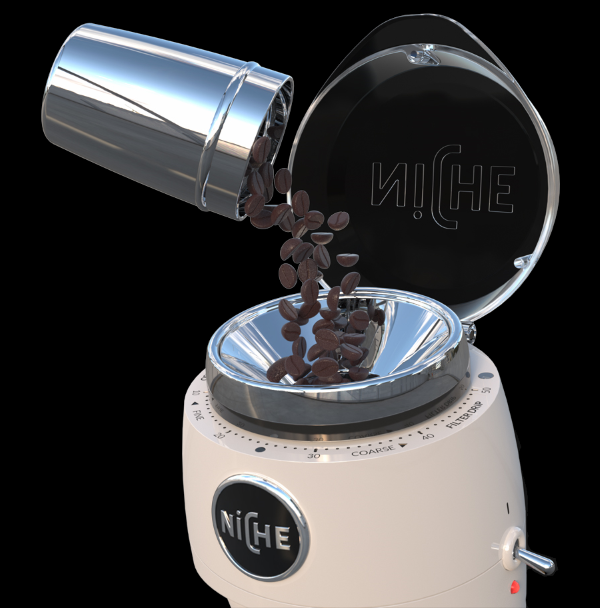 Additionally, these professional 63mm conical burrs are also infinitely adjustable, which ultimately offers you a wide range of grind sizes.
Silent DC Motor & Safety Interlocking Lid
The Niche Zero Coffee Grinder is driven by a powerful, yet super-silent DC motor and gearbox, which not only work together to ensure that you always get an optimal burr speed, but also ensures that the unit has a super quiet operation.
That ultimately allows the machine to give you the best grind quality possible, all working at a very low and super quiet 72 dB. That also ends up making the Niche Zero so much better than many other coffee grinders that are currently available on the market.
Instead of being forced to listen to that extremely annoying "BRRRRRRRRRRR" sound, you can actually enjoy a conversation with another family member or friend while the Niche Zero silently grinds your favorite type of coffee beans to perfection.
Infinite Grind Dial & Safety Interlocking Lid
The Niche Zero Grinder also comes equipped with an easy-to-use and easy-to-adjust Infinite Grind Dial that offers its users quick-turn stepless grind adjustments, meaning there are no extra steps involved. Just turn the dial to an exact value and voilà.
This means that you can have complete control over your grind size, as well as its consistency, ultimately bringing an easy-to-use coffee grinder to your household that almost anyone can use.
Simply move the unit's Infinite Grind Dial to your chosen setting and expertly grind for that brew method.
This ultimately allows you to experiment with all coffee types and make literally any type of coffee you can think of, all the way "from an espresso right through to French press and beyond".
With the Niche Zero Coffee Grinder not only can you easily find the brew that's perfect for you, but also experiment as much as you please with an endless freedom.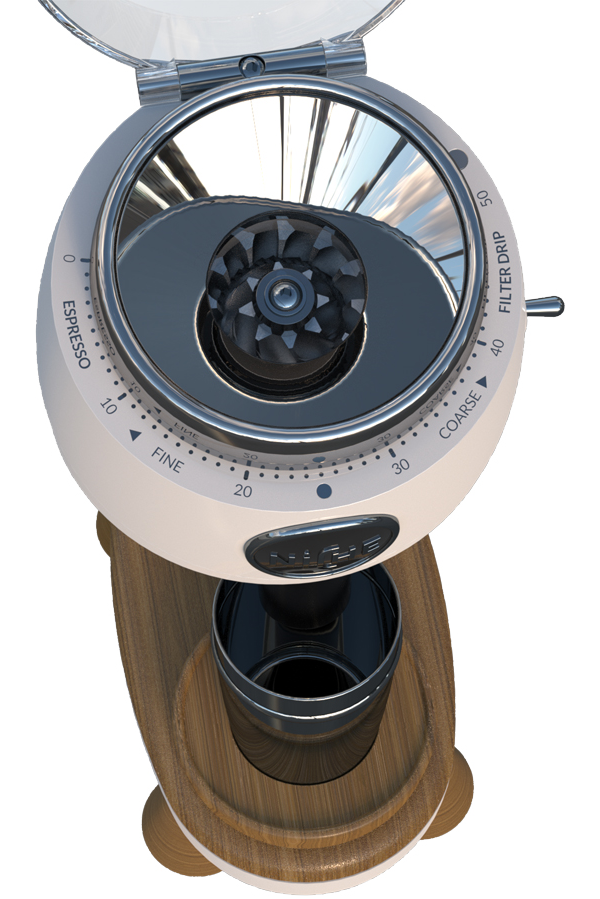 Furthermore, thanks to the unit's integrated Safety Interlocking Lid no accidents can ever happen, as every single time the unit is working, its lid simply won't open up, which ultimately prevents both kitchen messes and "electronic-disasters"(accidentally dropping a hard kitchen utensil inside the unit while its working, for example).
Simple On/Off Switch
This high-end coffee grinder also includes a Simple On/Off Switch (found at the top right of the machine, right at the side) that's super easy to use.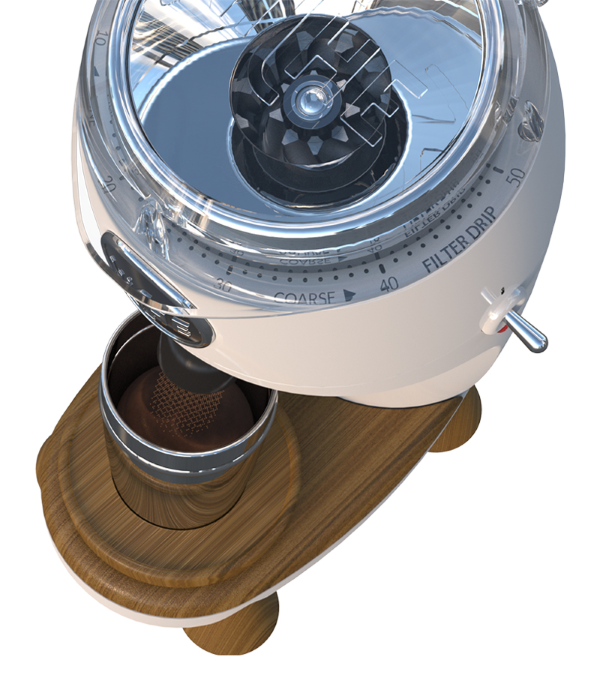 Flicking it up allows you to have the unit working and grinding quietly (as mentioned before), while flicking it back down forces the unit to quickly stop grinding any more coffee beans.
Retractable Cord & Convenient Cord Storage
Lastly, this coffee grinder also features a total cord storage system within its base (found at the back of the unit), which helps to keep your kitchen counter super tidy so that you can have a clutter free space where you can prepare your coffee with ease.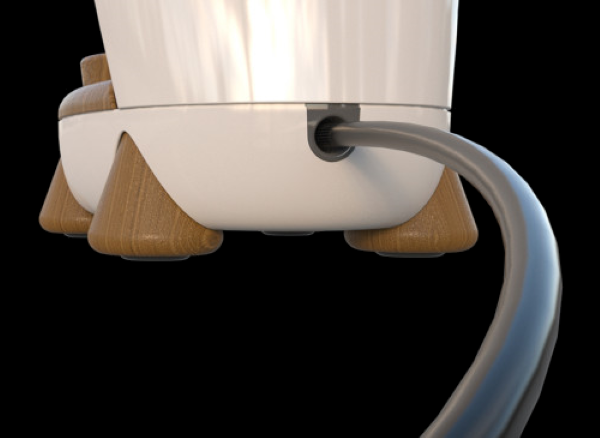 HOW TO USE?
Using the Niche Zero Coffee Grinder to prepare freshly ground coffee is also quite simple and super easy.
All you have to do is select your grind setting, and then add the exact amount of weight/quantity of coffee beans that you think you'll need. Remember to always weigh out your coffee beans before prepping your batch of ground coffee.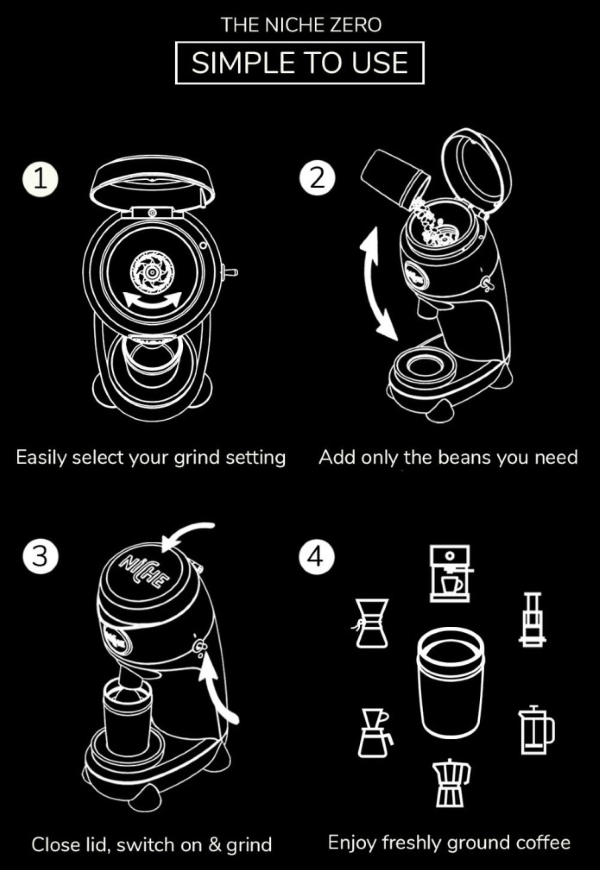 After that, simply close the lid, hit the unit's Simple On/Off Switch and have your favorite coffee beans transformed into a fine grind, all at the blink of an eye.
Then, all that's left for you to do is to enjoy your delicious freshly ground coffee, either with a nice book or with some great company.
FINAL THOUGHTS
The Niche Zero is a high-end Conical Burr Coffee Grinder that features a Silent Motor, a Safety Interlocking Lid, professional 63mm Conical Burrs, a Direct Grind Path to its steel cup, an Infinite Grind Dial, a simple On/Off switch, and a retractable cord with a convenient storage space.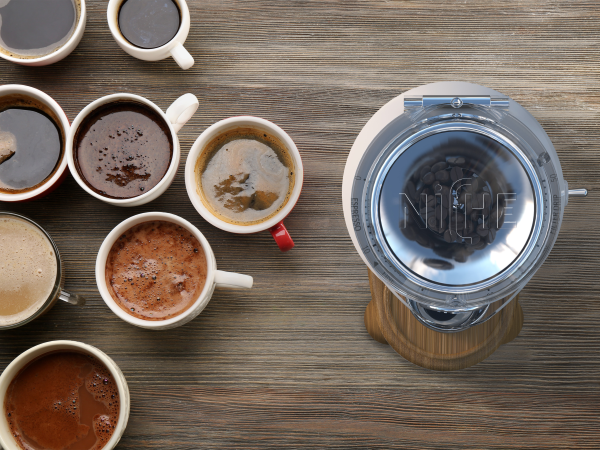 All this makes the Niche Zero simply the best Conical Burr Coffee Grinder ever made, as this ingenious coffee grinder was designed to give all coffee lovers the most pleasurable coffee-making experience possible.
The Niche Zero Coffee Grinder is currently available in two different color models: Pure White (White body with Wood Finish) and Midnight Black (Black body with Wood Finish).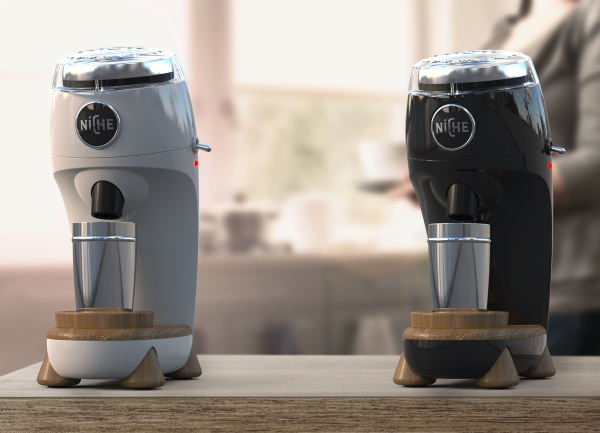 If you're interested in getting it, all you have to do to "pre-order" and guarantee your Niche Zero unit is to support Niche's Indiegogo Crowdfunding Campaign with a minimum pledge $616, no matter what color model you decide to go with. You can check out the company's Crowdfunding Campaign via this link.