The popular "American" music streaming/internet radio service Pandora just very recently had its iOS App updated for the Apple Watch, and as such, the Apple Watch Pandora App now supports Siri, giving users a much more convenient way of interacting with the App via simple and easy to use Voice Commands.
Pandora Media, Inc.'s service – which is currently only available in the United States – is powered by the Music Genome Project, operated by Sirius XM Satellite Radio, and the company is headquartered in Oakland, California.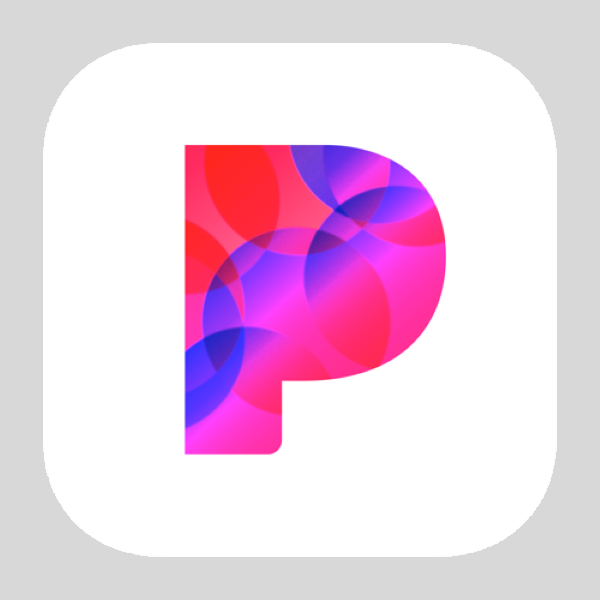 The company announced and released its latest official update for the Apple Watch Pandora App on April 29, bringing the App's official version number to 2004.2.
Thanks to the company's latest update for its dedicated Apple Watch Pandora App, which has been supporting Apple's continuously evolving Apple Watch for quite some time now, and which now supports Siri as well, users can very conveniently use Siri-based Voice Controls right after opening the Pandora App on any Apple Watch to play any of their saved albums, internet radio stations, podcasts, or any specific songs.
Users can quickly ask their digital Voice Assistant (Siri) to play any type of media (songs, albums, podcasts or online radio stations) right from their Apple Watch by simply saying something like, "Hey Siri, play Thumbprint Radio on Pandora" and their Apple Watch will instantly start playing the requested media.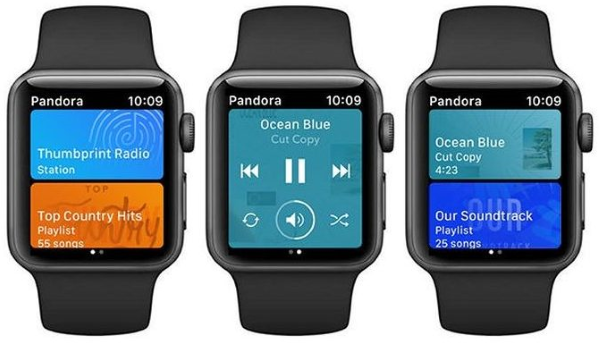 This newly introduced support for Siri on the Apple Watch not only and obviously makes it easier for users to search for content, but it also means that from now on, they'll never again have to rely on their iPhone to find that same specific content.
In the past, the need for users to use an iPhone just to search for media content to be played on their Apple Watch via the Pandora App was a very common complaint from many Apple Watch users. That's probably what pushed the company (Pandora Media, Inc.) to come up with this Siri update in the first place.
Furthermore, thanks to the recently introduced Siri support for the Apple Watch Pandora App, users can now set their media playing preferences in a much easier way, as all you'll have to do is ask Siri to like or dislike the current song via a simple Voice Command like, "Hey Siri, like/dislike this song."
These new user features will consequently improve the App's media recommendations (recommended songs/albums/playlists/radio stations).
Lastly, it's important to mention that the Pandora App for iOS devices is now gaining more popularity at a very fast rate, mainly because it is simply better than most other music service Apps (Spotify, etc.) that are currently available on the market.
Not only does the Pandora App for iOS devices gives its users much better music recommendations, but the App also empowers users with a shuffle station feature.
This makes it much more randomized than other Apps that support online radio stations, ultimately allowing users to find new songs in a much more easier way instead of having to manually change online radio stations every once in a while to try to discover new songs and/or music artists.
Lastly, the company also introduced one premium-feature that is only available for premium subscribers, which allows users to add specific content to any of their saved playlists by using Siri and its supported Voice Commands.
Here are the company's official release notes for its Apple Watch Pandora App's latest update:
---
What's New In This Version:
NEW: Edit Shuffle Stations feature
Available for Premium listeners
Select which stations you want to play on shuffle
NEW: Siri on Apple Watch
Ask Siri to play stations, songs, albums, and podcasts: "Hey Siri, play Thumbprint Radio on Pandora."
Tell Siri you like or dislike the current song: "Hey Siri, I like this song."
ADDED FEATURES/IMPROVEMENTS: Siri on iOS
Ask Siri to add music to your collection or for a specific playlist: "Hey Siri, add Hotel California to my collection on Pandora." (Premium listeners only)
Tell Siri you like or dislike the current song.
Even more personalized discovery to help you find and listen to the music you love.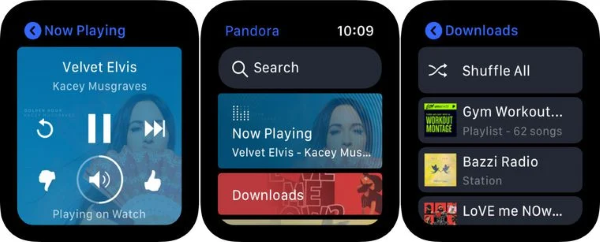 ---
As mentioned before, users can easily download the Apple Watch Pandora App from their Apple Watch for free, and in a very easy way (click here if you don't know how to do so).