Both students and teachers can gain valuable tech advantages when using tech in class, but many of them underestimate the significance of laptops, computers, tablets, and other electronic devices.
Sometimes, the only step to success can be simply changing to a flipped classroom with the help of a corresponding application. Other online tools may help students to stay more organized and solve their homework assignments better. So, what's the truth behind this debate? You'll find the answers in this post.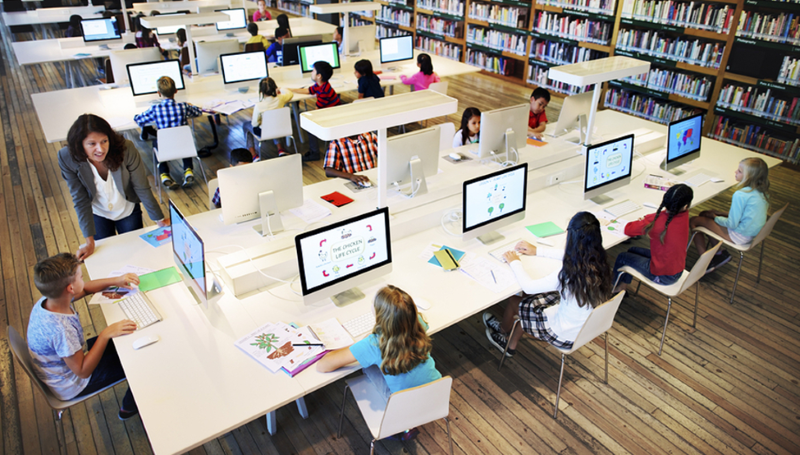 Enhances Knowledge Retention
If your students understand the subject poorly, it does not necessarily mean that it is their fault. The subject may be initially boring or hard to understand.
When a tutor does not know how to present the topic and explain it, software that focuses on that specific subject may help. Various apps can do more than interpret complicated themes; they may encourage students to actively participate in class, exchange thoughts, and, thus, learn the subject better.
Motivates Individual Education
Sometimes, students have to do plenty of readings and paperwork to find a solution to a small question. They might get lost in the big share of data, especially when different authors say different things.
Teachers and students should both keep in mind the existing learning styles and differences between them. Not all young people possess rich imagination to visualize things immediately.
Various types of software test how long it takes for a person to study something. The best idea is to apply social feedback instruments to detect the recommended learning and tutoring style, and some apps will help.
Makes It Possible to Retrieve and Analyze Data Quicker
The textbooks have limited amounts of pages, so it makes sense that they do not contain all the information in the world on a specific subject. Besides, in most spheres, changes occur almost every day. Thus, it is impossible to study the topic in-depth without attending online platforms that investigate those issues.
Internet is the only place to find the latest and most relevant info on any subject in the world. The process itself allows gaining and developing research and data annotation skills. Teachers just should recommend avoiding open-source websites like Wikipedia or Quora as they do not always offer credible and checked data.
Enhances Students' Engagement
Tech advancements show how significant every class is. For example, gamification is one of the most effective methods to learn complex or tricky subjects.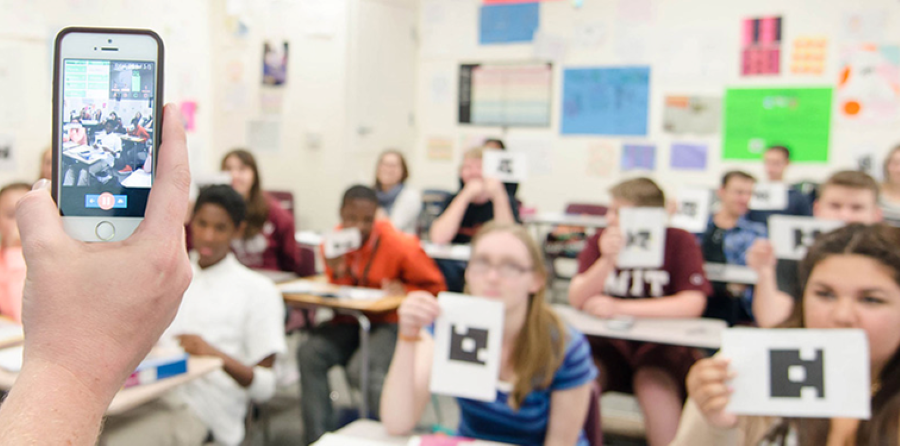 This approach introduces healthy competition. Such applications make students work in teams and develop communication skills. Some apps are focused on making a great essay writer out of a student – it depends on what the class wants to achieve at the end.
Helps in Teaching Students with Disabilities
Many apps developed not only by talented programmers but professional psychologists and therapists are there to help students with disabilities to study.
No matter whether the pupil falls behind mental disorders or physical disability, various tools are aimed to support them. When mixed with appropriate tutoring methods, such software can bring positive results within the shortest period.
Helps to Get Valuable Life Skills
Not only do educational apps help to gain and develop skills that will matter throughout one's life. People tend to choose jobs based on their experience, knowledge, and interests. However, the spectrum is wide, and they often get lost in the search.
Some online tools may assist with choosing the right career path based on an individual's skills and preferences. They usually offer some questionnaires and quizzes to help you find your way.
Also, such applications will show the positions to avoid not to waste your time. A user will see the list of skills and abilities necessary to get a specific job. Some apps show average salaries and competition. Here are the essential skills that one may learn:
Collaborating with others;
Teamwork;
Time Management;
Allocation of resources;
A solution of different professional and life problems;
Research & Analysis;
Reading and Comprehension;
Critical Thinking;
Communication;
Leadership & Supervision;
Improving motivation and productivity.
Final Thoughts
As you can see, all sides benefit from using technologies in class. We have only listed educational software, but you should not forget about things like 3D modeling and virtual reality (VR) – they all support an effective learning process.
It is just important to limit access to entertainment and social networking/messaging apps, and the students will be all attention.
From choosing the right learning strategy to assessing papers fairly, educational apps offer plenty of features. We hope that you'll find the ones that fit you best!