For any parents with young children that are worried about exposing their kids way too early to the concerning dangers of the Internet, a basic internet-free phone for kids should definitely do the trick. Basically, one of these "dumb" and internet-free phone for kids can help concerned parents to protect their kids from internet addiction (whether that's via online mobile games and/or social media), as well as to protect them from dangerous Apps that can quickly snatch their kids' personal information. This brings us to the Gabb Wireless Z2 Phone.
The Gabb Wireless Z2 Phone is an affordable internet-free phone that's both perfect for kids or anyone else who doesn't want to get sucked into the online world.
It's the perfect "dumb" phone to have full control of your life while staying away from the endless social media scrolling that takes crucial time away from the things in your life that really matter.
Basically, this is a kids' basic phone that only serves one single purpose: to connect a kid with his / her parents, family members, and potentially some friends in a simple and quick way.
When it comes to "dumb" phones for kids, that's exactly the main purpose that they serve: to connect parents and kids quickly. To simply put it, these allow mom and dad to contact their kids whenever its necessary, and vice versa. As such, these "dumb"
phone models for kids basically work as an emergency line for parents and their children and just little else, which is pretty much all that concerned parents need when getting their children their very first phone.
Back to the Gabb Wireless Z2 Phone. Chances are that you probably haven't heard of Gabb Wireless. This company is a virtual carrier that uses Verizon's network for its Gazz Phones. The company sells special service plans (monthly payed bundles with absolutely no contract associated to them) for their internet-free phones for kids. While these special packages are very basic, coming just with voice-calls talk and SMS text, and obviously, no internet, that's exactly what makes the Gabb Wireless Z2 Phone so special.
Now, let's have a more detailed look at the company's recently announce Gabb Z2 Phone and check everything that it has to offer to parents, and obviously, their kids.
DESIGN & SPECS
Starting with the phone's actual size, it's important to note that the Gabb Z2 Phone is Gabb's second-generation of its kid-specific phone device, meaning that it was slightly upgraded from the original model. The phone features a very simple and sleek design.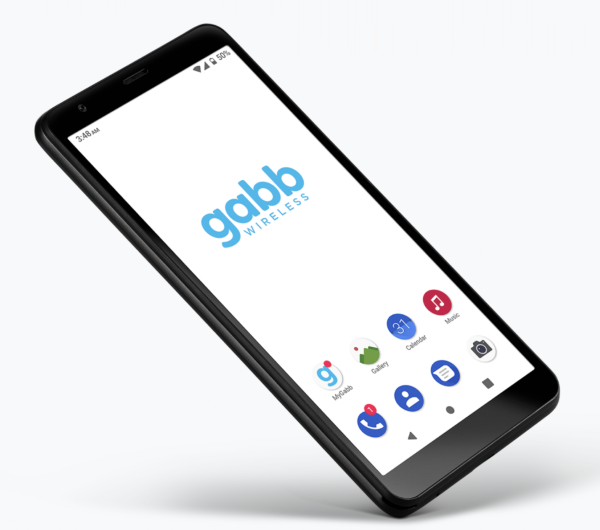 As spec. upgrades usually mean slightly larger models, the Gabb Z2 Phone (second-gen) is just slightly larger than its predecessor, measuring exactly 5.79 inches long by 2.79 inches wide by 0.38 inches tall / thick (147.10 x 71.10 x 9.70 mm), but still having a very light weight to it (just like the original Gabb Phone), weighing just a measly 5.76 oz. (163.30 g).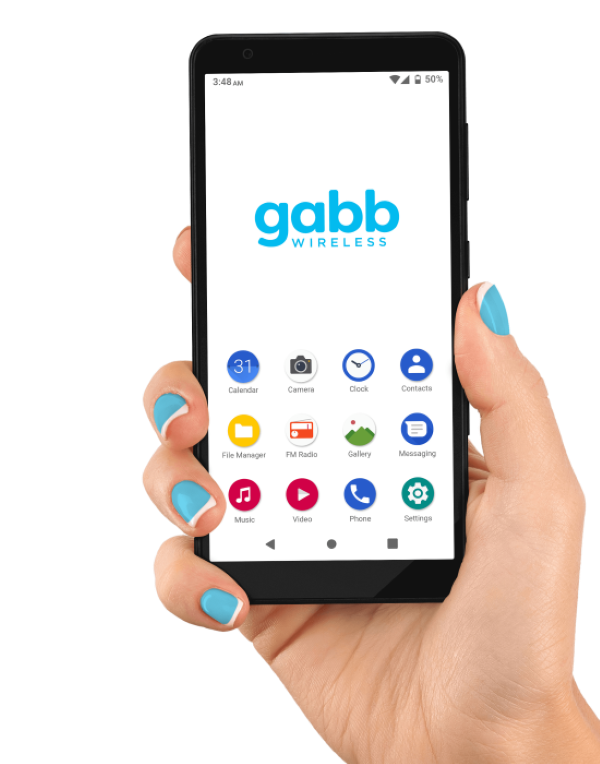 Thanks to those few mentioned upgrades, this second-gen phone model now comes equipped with a slightly larger screen when compared to its predecessor. This newer second-gen model features a 5.5″ color display touchscreen (IPS / TFT) with 16M colors that boasts a 720 x 1440 pixel resolution (295 ppi) at 60 Hz, while the older version was slightly smaller (5″ display screen that boasts a 720 x 1440 pixel res.).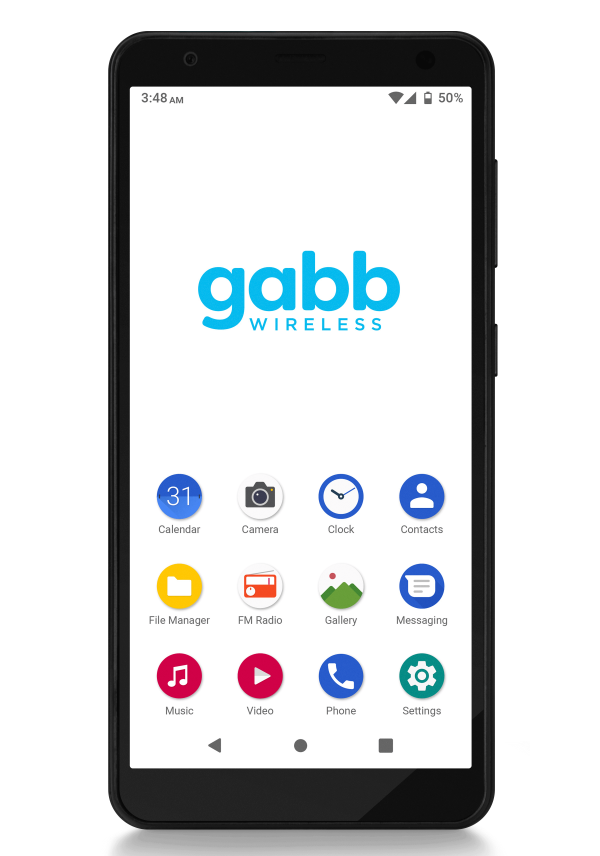 Just like the phone's screen, the second-gen model's dual cameras were also upgraded from the older model's Front 2MP Camera and Rear 5MP Camera. That said, the Gabb Z2 Phone now features a Front 5MP Camera and a Rear 8MP Camera.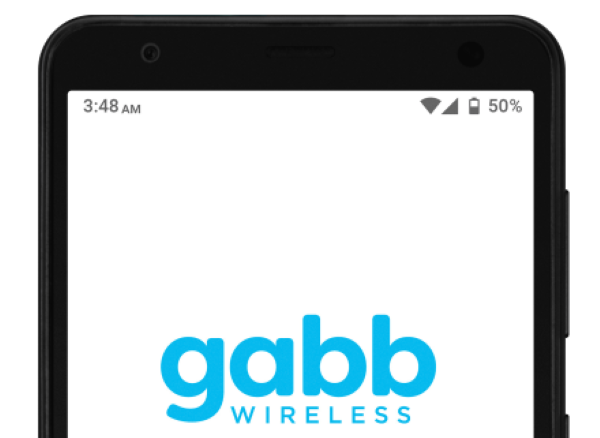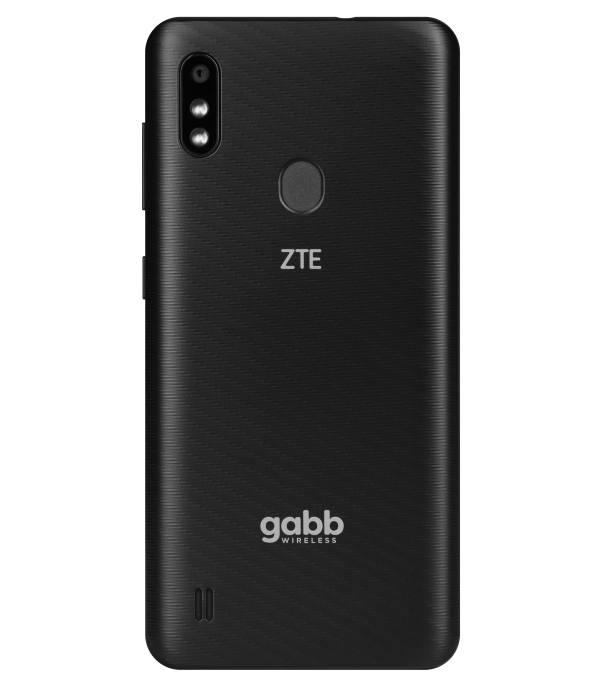 The phone's processor was also upgraded from a somewhat weaker 1.3 GHz Quad Core CPU  now coming equipped with a more powerful MTK 6761 2GHz Quad Core CPU.
The same goes for the phone's internal memory for storage, which was changed from a 16 GB memory to a 32 GB memory. For its RAM memory, the phone also features 2 GB of RAM.
The phone also supports memory cards, including microSD, microSDHC, microSDXC (up to 128 GB).
Since the Gabb Z2 Phone was designed as a very simply phone for kids, it doesn't support DualSIM, only coming equipped with a standard nanoSIM SIM card.
Lastly, everything runs ultra-smoothly on Android 10.
INTERFACE
The Gabb Wireless Z2 Phone features a very, very simple and sleek interface. Other than the phone's obvious Power Button and Volume Control Buttons, there's only a standard 3.5mm Headphone Jack that kids can use to connect their wired earbuds to the phone for their music listening times.
CONNECTIVITY
Since this is a simple "dumb" phone for kids, it obviously doesn't feature Internet or Wi-Fi connectivity, but is does support standard voice-calls and text messages.
As such, the phones supports several GSM frequencies (850, 900, 1800, and 1900), as well as Standard UMTS connectivity (850, 900, 1700, 1900, and 2100).
The phone also supports Standard LTE connectivity (FDD LTE for 1900, 1700, 850, and 700 frequencies) for wireless data transmission.
Moreover, users can also plug their Z2 phone into any computer to load songs to it (which they can later listen to via the Music App – discussed further ahead, in the Features Section of the article).
Additionally, the phone also features Bluetooth connectivity, which allows users to connect it with Bluetooth-enabled earbuds and/or speakers to stream their music to those devices.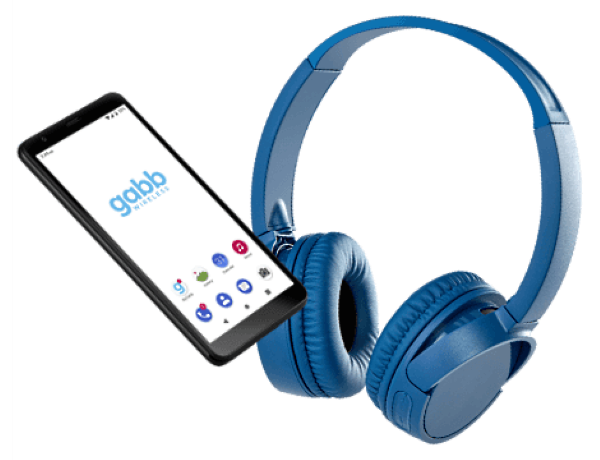 BATTERY & BATTERY LIFE
Moreover, just like everything else in this second-gen phone for kids, its built-in Lithium-Ion battery also got upgraded from the older model's 2200 mAh battery to a slightly stronger 2650 mAh battery. Thanks to that, users (either kids or adults that want a "dumb" phone) can now have up to 16 hours (960 min) of battery life for talk time.
When it comes to the phone's battery maximum stand-by time, you're offered a maximum of 18.8 days (meaning around 450 hours) of stand-by time before it's battery drains out.
That's way more than enough for a kid to use this phone just to contact his parents and/or exchange some text messages with family and friends.
OTHER NOTABLE FEATURES
Fingerprint Sign In
The Gabb Z2 Phone's 5.5″ color display touchscreen also features a Fingerprint Sign In functionality, which basically offers kids an easy and safe access to the phone and it's basic content.
14 Essential Apps
While this is a basic internet-free phone for kids that lacks support to both a browser and social media, it still offers its users a total of 14 different essential apps that can be used to perform basic functions, as well as to keep kids entertained.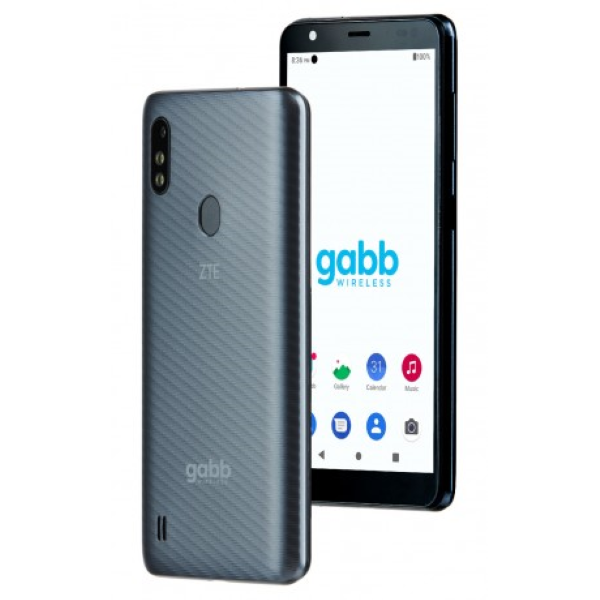 These 14 Essential Apps include: a Phone App (for calls), a Messaging App (for text messages), a Contacts List App, a Camera App, a Picture Gallery, a Music App (this is the only new addition, as the older model didn't have this specific App), a Video App, a Voice Recorder, FM Radio, as well as a Calendar, a Calculator, a Clock, a File Manager App, and a Settings Menu.
Upcoming GPS Tracking Feature
Starting from November 20th 2020, there will also be a small update to the Gabb Z2 Phone, which will bring a really nice GPS functionality to the phone, which basically allows concerned parents to very easily find their kid's by tracking their Gabb Z2 Phone, and this feature works almost instantly.
WHAT'S IN THE BOX?
The Gabb Z2 Phone comes neatly packed inside a cool greyish cardboard box.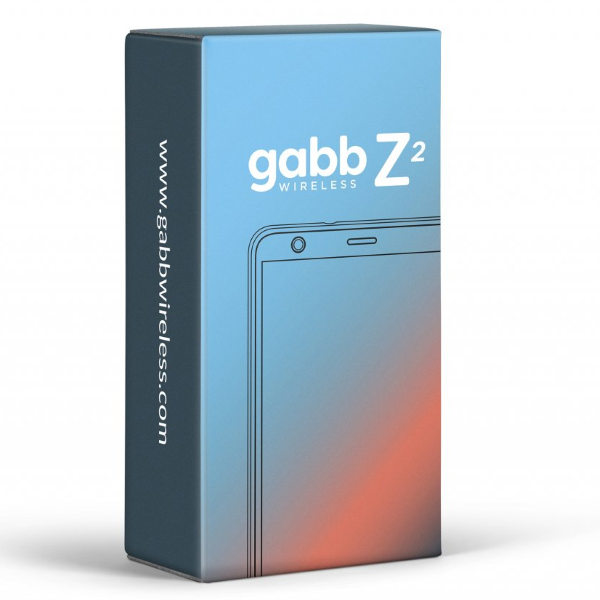 Inside each package users will find: their Gabb Z2 Phone, as well as the phone's included proprietary USB Charging Cable and Charger, and the phone's User Manual / User's Guide.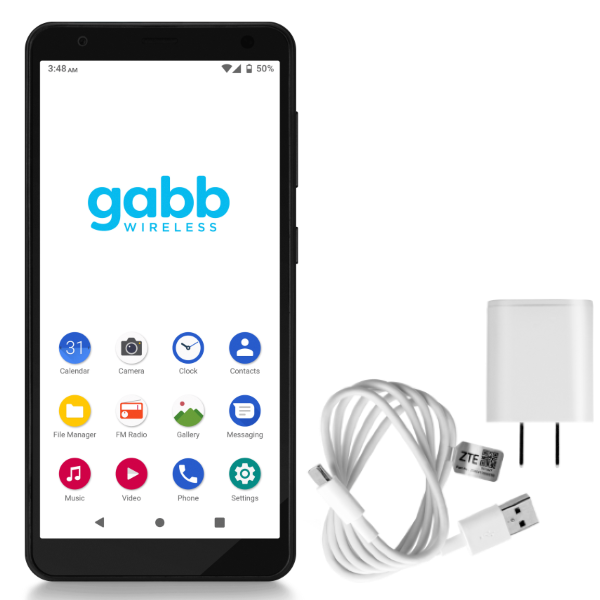 FINAL THOUGHTS
The Gabb Wireless Z2 Phone is an affordable internet-free phone that's perfect for kids or anyone else who doesn't want to get sucked into the online world.
It's a great "dumb" phone for any parent that doesn't want to expose their kids to social media, Internet addiction and online bullying, as younger children are still too young to deal with that. All that makes the Gabb Z2 Phone the perfect "dumb" phone for parents that want to keep it simple for their kids for as long as they can, as it allows them to keep their kids away from the Internet, all social media, and even the few dangerous Apps that sometimes end up in Google's Play Android App Store.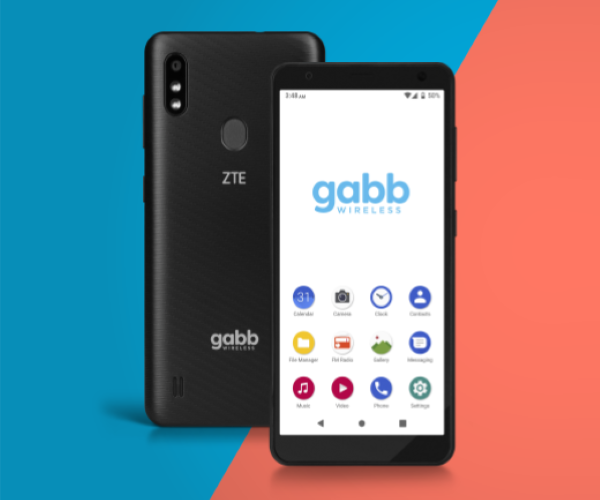 If you're interested in buying the Gabb Wireless Z2 Phone, the phone itself comes at just $99.99 per unit. It's important to note that the company (Gabb Wireless) sells this phone in two different bundle plans.
You can either get the basic Gabb Plan, a standard Talk and Text bundle plan that costs you just $19.99 per month (for unlimited talk and text, no contract, and the future GPS functionality), or, for just an additional $5, you could for the Gabb Plus Plan, which includes everything mentioned above plus MMS (group and image texts) for a total of $24.99.
Whether you end up going for the Gabb Z2 Phone and the Gabb Plan ($119.98) or purchasing the phone with its more complete Gabb Plus Plan ($124.98), both choices are equally great for any concerned parents that just want to provide their children with a basic connectivty phone that's perfect for younger kids.
You can order yours online right now, directly from the company's official shopping page, which you can access by clicking this link.