When it comes to staying fit, taking a decent amount of recovery time to let your body properly recover from any physical activity is just as important as working out. There are several different recovery options for post-workout recovery, including the obvious good night's sleep (crucial to help your body recover from any workout), as well as massage guns and other health gadgets, or even hot and cold treatment by swapping between super-relaxing hot water and bone-freezing ice baths. However, with so many different recovery options, one of the most overlooked recovery techniques has to do with the kind of footwear that you choose to wear between workouts. This brings us to the OOFOS Recovery Footwear.
The OOFOS Recovery Footwear is a specialized line of ultra-comfortable recovery footwear that's available in different styles, featuring a balance of support and comfort like nothing else you've tried before.
More notably, this is probably one of the most cushioned recovery footwear that you can currently find on the market (if not the best out there). These are made from a specialized foam technology that's designed to help users with their recovery process after any strenuous activities to your feet (including running, tracking, hiking, and more).
Ultimately, this high-quality line of recovery footwear is perfect for anyone suffering from general foot pain, as well as from heel pain and/or foot arch pain – meaning Plantar Fasciitis (pain on the bottom of your foot, either around your foot heel or arch, or in worst cases, on both).
All that simply makes this line of recovery footwear the best option that's currently available on the market
Now, let's have a more detailed look at the OOFOS Recovery Footwear and check everything that this recovery footwear line has to offer you.
---
AVAILABLE IN DIFFERENT STYLES
Starting with the OOFOS Recovery Footwear line, I'd like to start out by noting that these are available in several different styles, which, by the way, are available for both men and women.
Sandals
You have the OOFOS OOriginal, which are basically designed as sandals, and these are probably the best flip flops available out there for Plantar Fasciitis.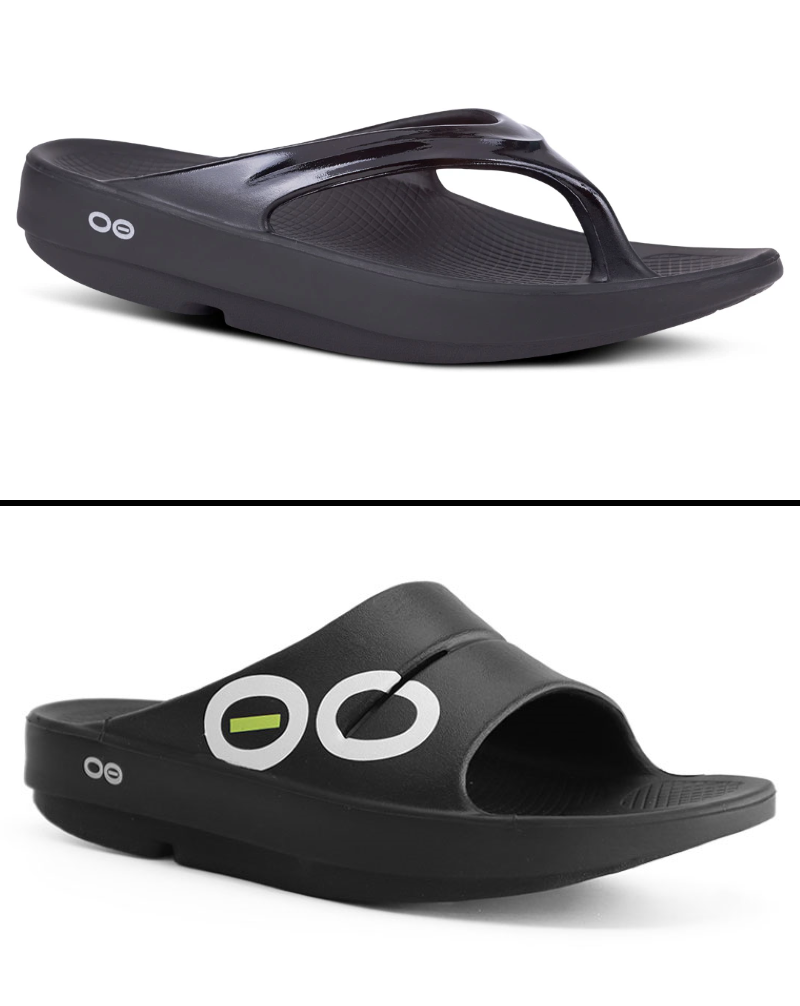 Shoes
Then, you also have them in form of Shoes. The OOFOS Shoes are without a doubt the active recovery footwear shoes that you'd want to wear on a daily basis.
Clogs
Moving further on, the company also has available their very own style of Clog footwear, called the OOFOS OOclog which is basically a active recover sports clog for any sports enthusiasts out there that are looking for the best possible clogs for post-workout recovery.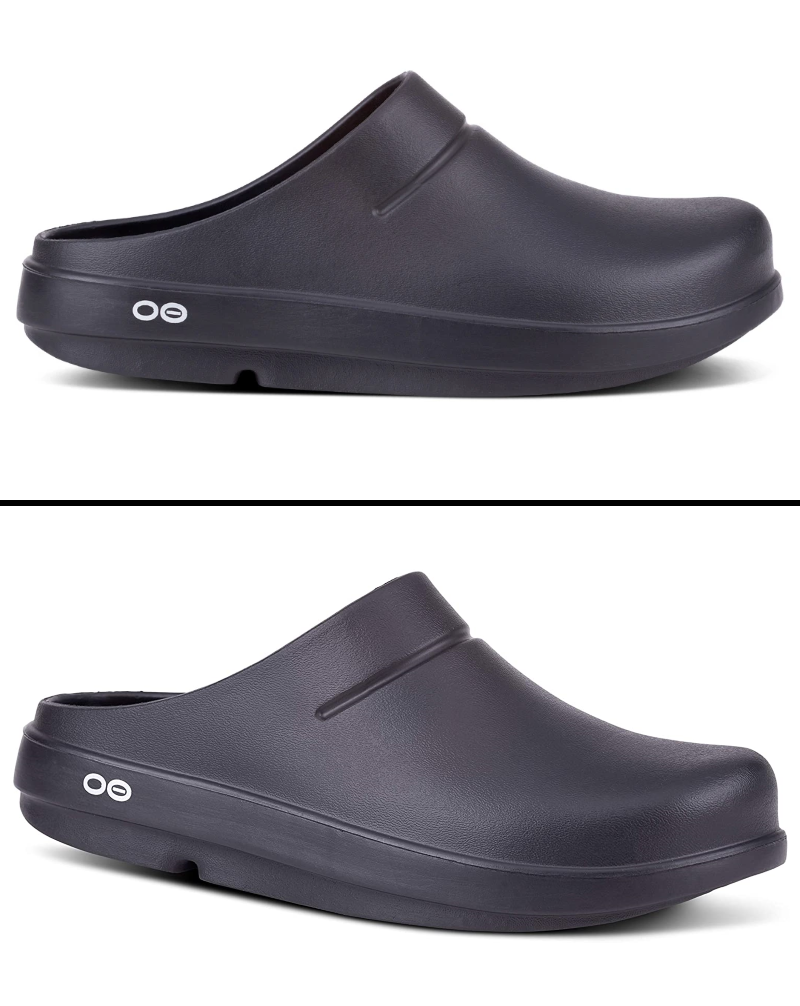 These are perfect for working or walking, and provide you with the ultimate clog for you to wear throughout the day that's extra-kind to your feet.
Boots
Lastly, for anyone that prefers to wear higher shoes instead of low-sole shoes, the company also has some mid shoe styles, which they call the OOFOS OOmg Bootie (the shorter version) and OOmg Boot (the taller version that goes almost up to your knee – perfect for anyone that loves a little taller feel on their calf).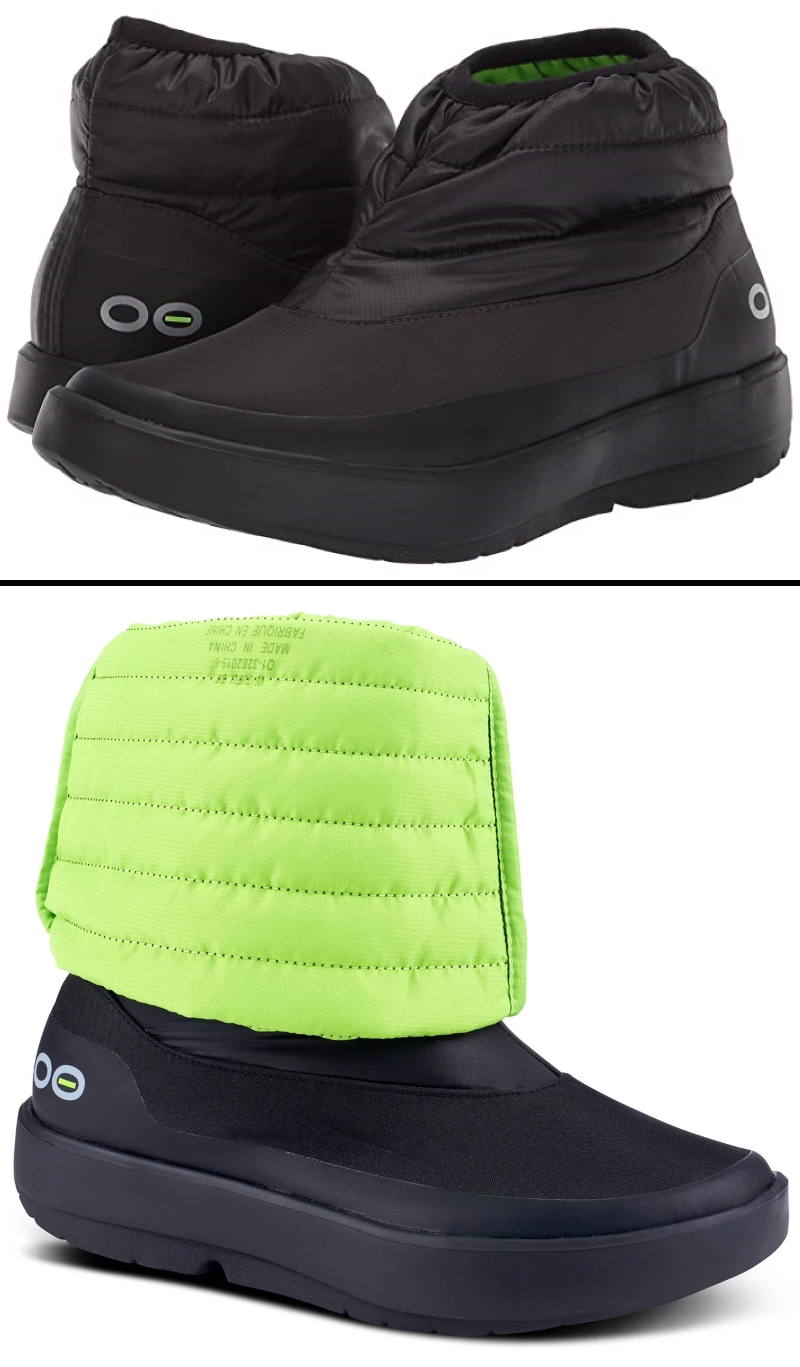 These work just like the OOFOS Shoes, featuring the exact same base sole / platform as the company's shoe style models. Just like the  OOFOS Shoes, the company's boot style models are designed to work as an option of active recovery footwear boots for wearing on a regular basis.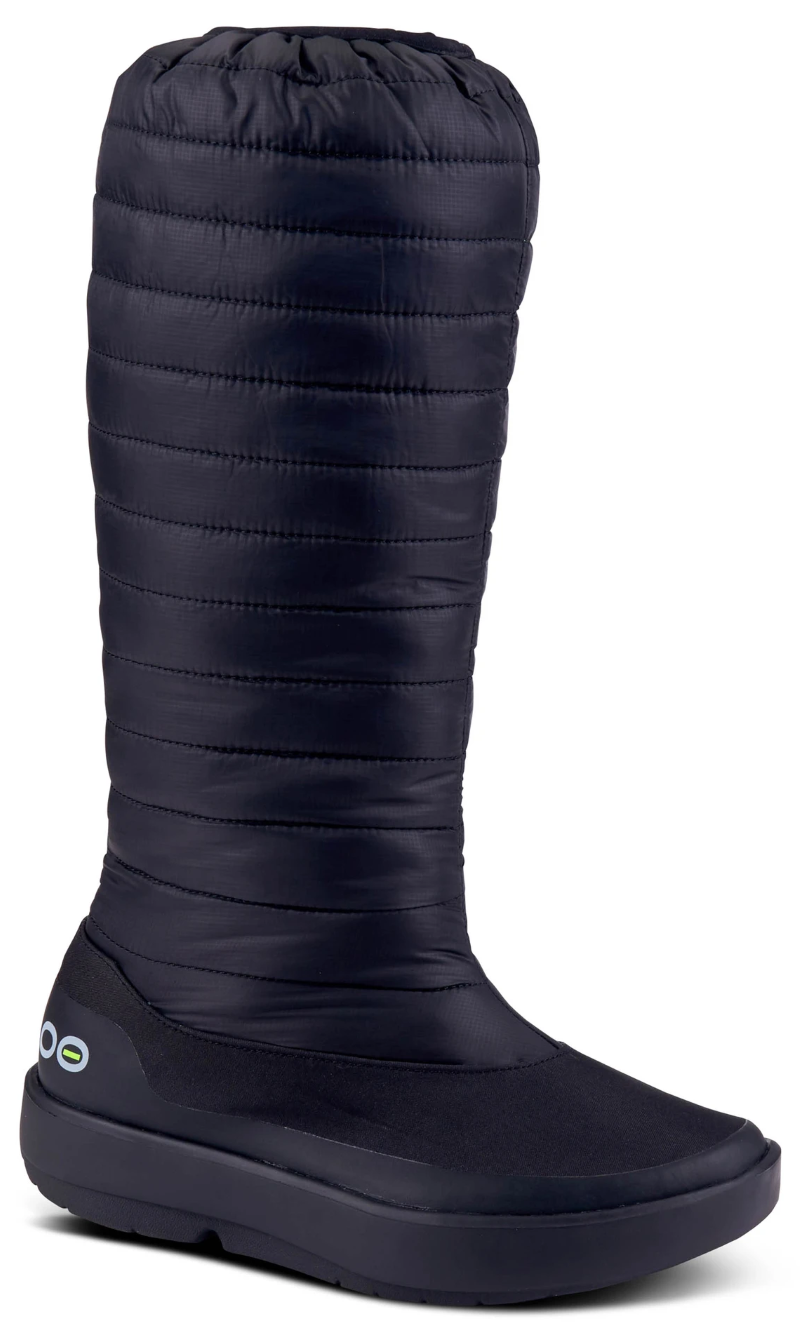 ---
DESIGN
Moving on to the OOFOS Recovery Footwear design. All styles of the OOFOS Footwear are extremely lightweight, and all style feature the same unique design (at both the outsole and insole) that makes this line of recovery footwear both super-adaptable and very versatile, and that ultimately allows your foot to slide right in for a perfect fit, no matter the size and shape of your feet.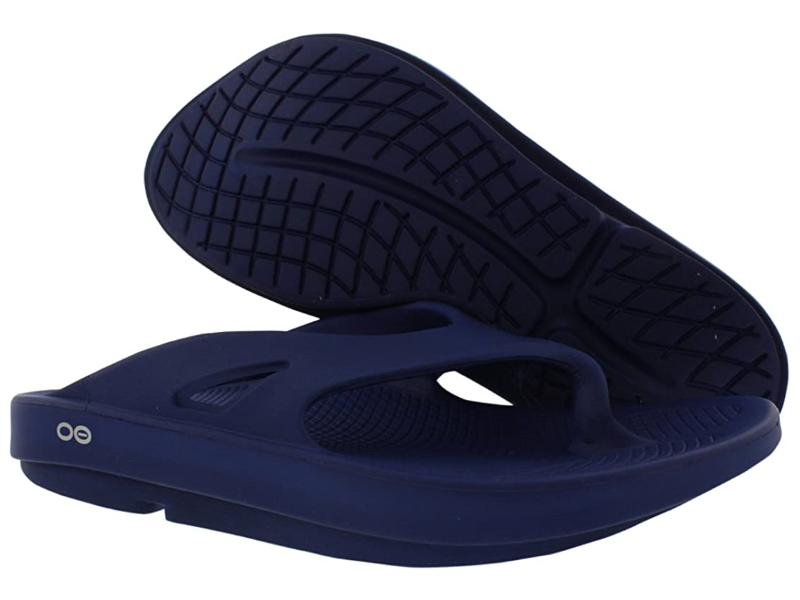 No matter what style of OOFOS Footwear you decide to go for (OOFOS Sandals, OOFOS Shoes, OOFOS Clogs, or OOFOS Boots), all styles feature an ultra-durable, non-slip and non-marking bottom sole, which allows you to wear them comfortably indoors and around the house with no problem whatsoever.
Both their rubberized outsole and insole are also pretty grippy, so you won't ever have to worry scuffing up your precious hardwood floors, and also, you're ensured to not feel like you're sliding around while wearing them.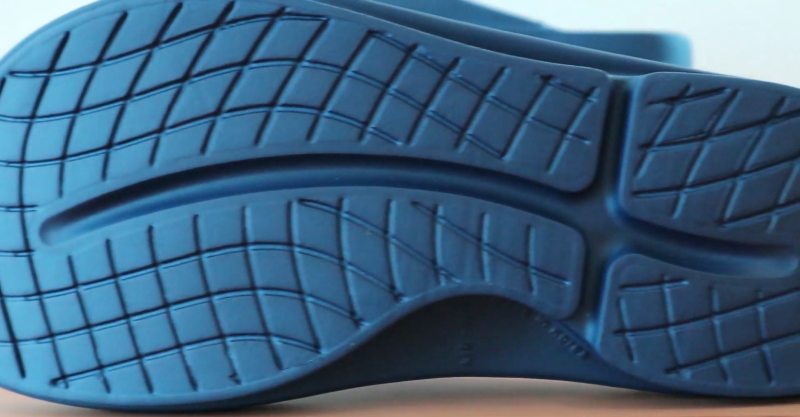 Their versatile design also makes the OOFOS Recovery Footwear perfect to wear year-round, allowing you to wear you're preferred style of OOFOS Footwear with or without socks, depending on the weather, of course.
As soon as you put them on, right at the moment you try them, you'll instantly notice a very comfortable feeling throughout your entire foot base; a feeling like you've never felt before.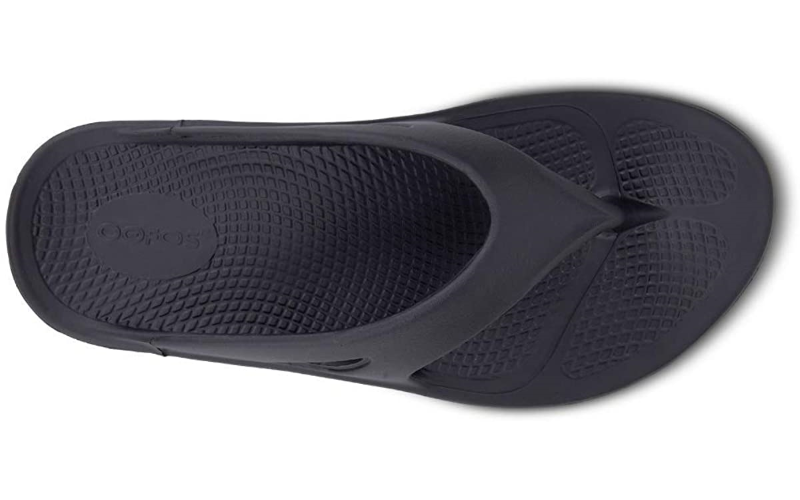 All styles of OOFOS Footwear feature a full arch support and a somewhat deep heel cup, but contrarily to most other slippers  brands that you can currently find available on the market, this line of recovery footwear is so much more cushioned than all of its competitor brands.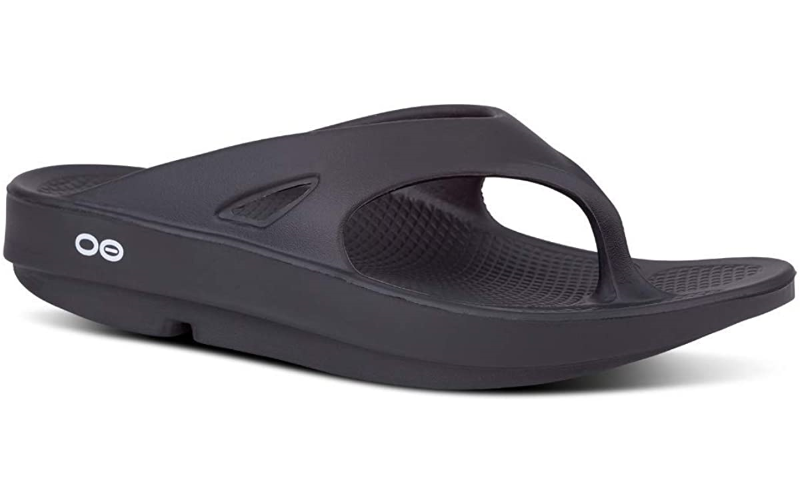 Thanks to the OOFOS Recovery Footwear's unique design, the OOFOS Footwear's arch ultimately supports the center of your foot when you're standing straight up in them. That feels like it takes almost 90% of the pressure off of your toes as well as your heel, just by the shape of the OOFOS Footwear.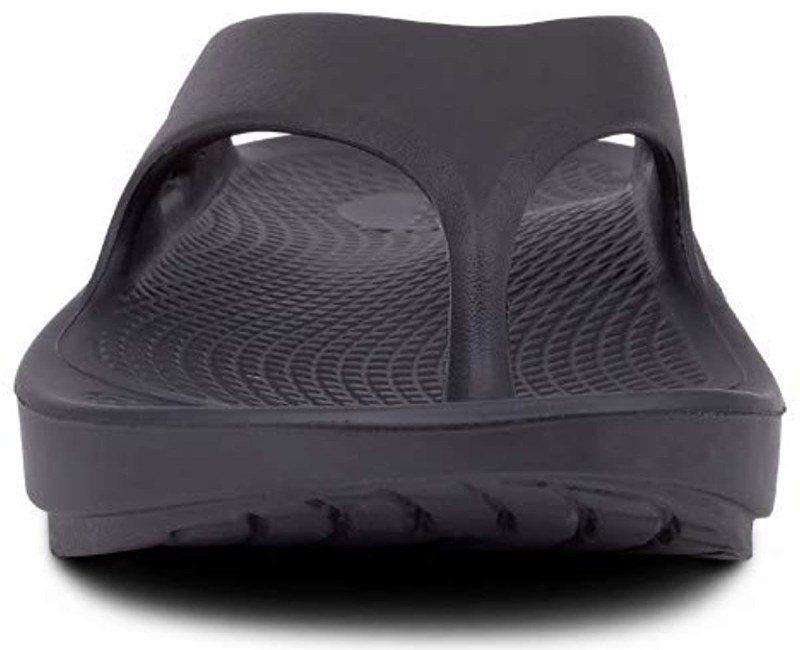 By taking all that pressure away from your toes and heel, this recovery footwear line will ultimately make your sore feet feel so much better. That said, having these in your gym will definitely be a no-brainer, as you can just slap them on right after each of your workout sessions and immediately start your recovery process.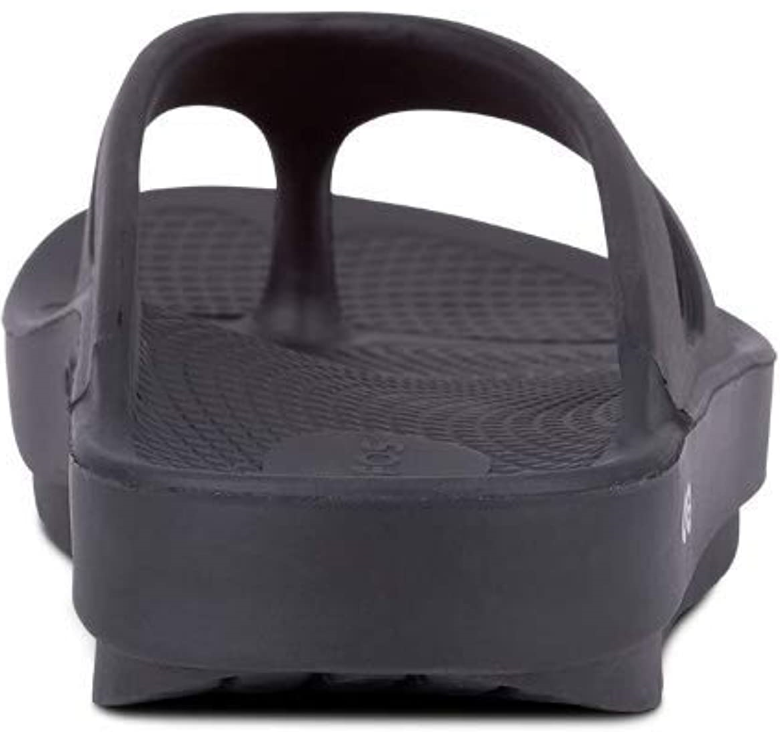 These specialized recovery shoes are just so convenient to have, as right after each workout session that potentially causes a heavy impact on your feet, you can simply get off your training sneakers and start your recovery process even before you drive back home from the gym.
---
How Does The OOFOS Recovery Footwear Actually Work?
All shoes styles of the OOFOS Recovery Footwear are solely made from the same material. There are no bells, no whistles, no fur, and no firm (meaning hard) rubber outsole whatsoever.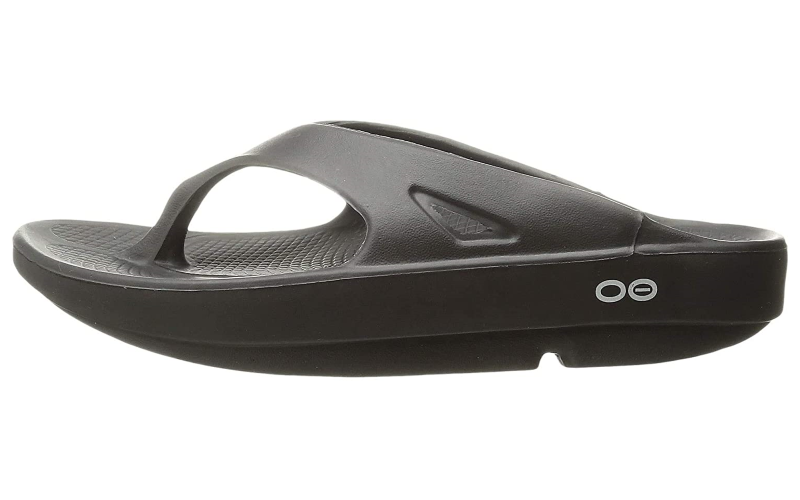 All of the company's different styles of OOFOS Recovery Footwear – including their OOFOS Sandals, OOFOS Shoes, OOFOS Clogs, and OOFOS Boots – are made and molded by only using the company's proprietary OOFOS "OOfoam" technology, which is actually designed for a user's recovery process after any workout that causes high-impact on their feet and/or ankles.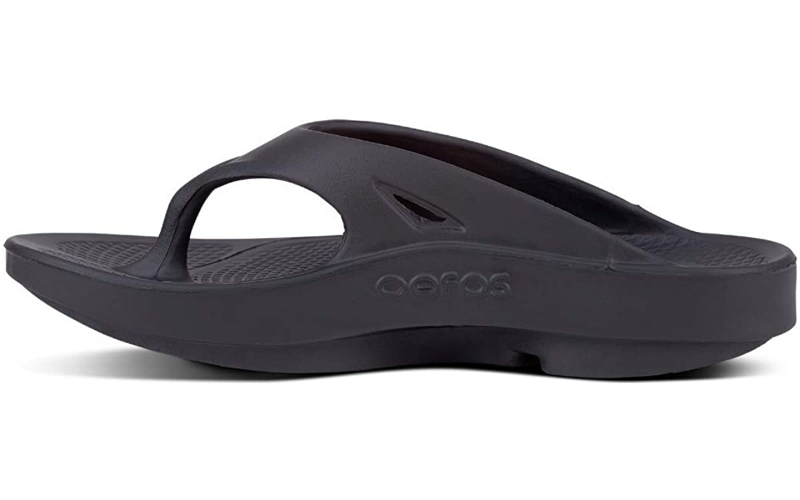 This special, versatile, and ultra-adaptable foam can absorb around 37% more impact than any traditional footwear foam materials, and that's exactly what ultimately helps all the different styles of OOFOS Footwear to reduce stress on your feet, which allows your body to recover better and quicker. The foam easily and very comfortable cradles your foot arch and also enables for a more natural motion of your foot.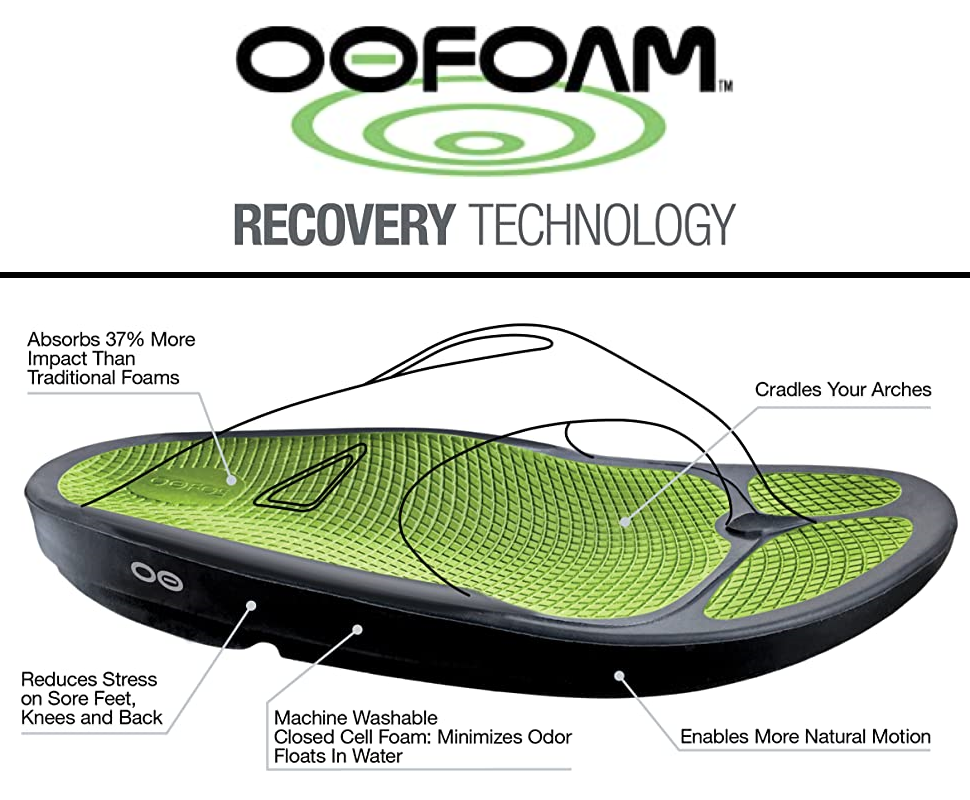 Lastly, while the OOFOS Recovery Footwear's specialized cushion foam is focused on easing the foot pain by reducing the impact from your foot's heel and arch, their foam's high-adaptability and extra support to your foot's natural shape also helps to reduce and potentially take all the stress off your knees, your hips, and your back.
It's also worth to mention that since this specialized foam is also machine washable, all of the styles available from the OOFOS Footwear line can be simply toss to your washing machine with no concerns at all.
---
FINAL THOUGHTS
The OOFOS Recovery Footwear is a specialized line of ultra-comfortable recovery footwear that's available in different styles, featuring a balance of support and comfort like nothing else you've tried before.
All the models from this high-quality line of recovery footwear are ultra-comfortable to wear and provide you with a proper and reliable pair of footwear that's great to recover from foot pain, including both heel pain and arch pain.
In my personal opinion, this is without a doubt, the best line of recovery footwear designed for Plantar Fasciitis that you can find available anywhere. If you do buy these, I can guarantee you that you will simply not regret it, ever.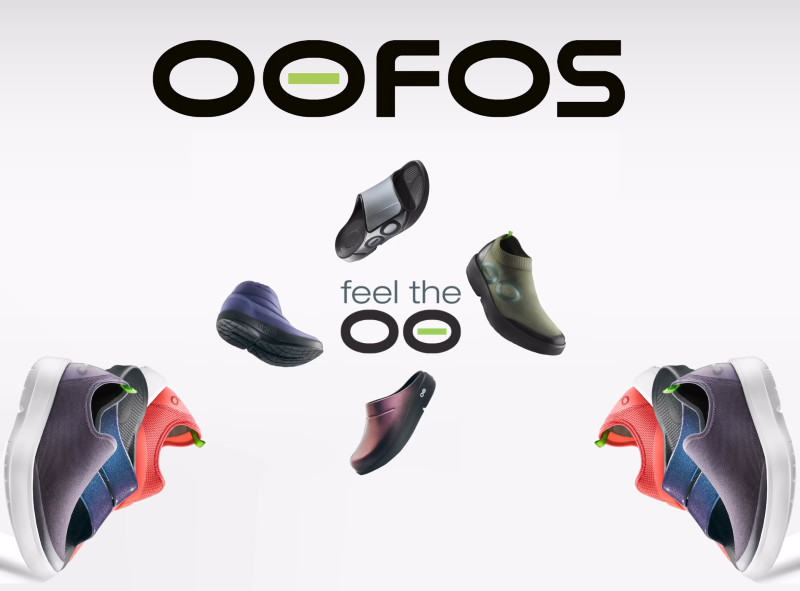 All different styles of OOFOS Footwear come available in a multitude of single color models and multiple colors as well, so pretty much all tastes are covered. All the styles are also available for both men and women, so no matter what your foot size and shape are, you're guaranteed to have a perfect fit for yourself.
If you're interested in buying the OOFOS Recovery Footwear, one pair starts at just $49.95 (specifically for the OOFOS Sandals). Depending on what style you decide to go with the maximum that it can cost you is an affordable $199.95 (for the OOFOS Boost – the company tallest model, which uses a bit more material). Basically, I say affordable because this can last you a very, very, long time. You can order yours online right now, directly from the OOFOS's official shopping page, which you can access by clicking here.