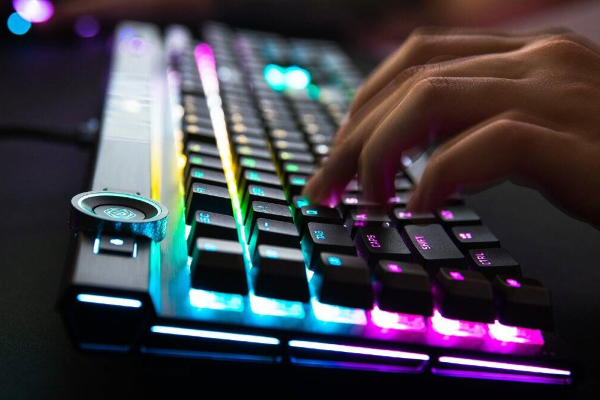 Looking for a new gaming keyboard to complete your gaming rig? Check out our shortlist of the best gaming keyboards available for any budget that can give you the edge over the competition when playing online.
The Razer BlackWidow V3 Pro
This full-sized gaming keyboard tops our list for a number of reasons, but be prepared to spend some money for a keyboard of this quality. The keyboard has great ergonomics, making it very comfortable to use for long gaming sessions, thanks mostly to the wrist pad that comes as standard and gives both your hands ample support while playing.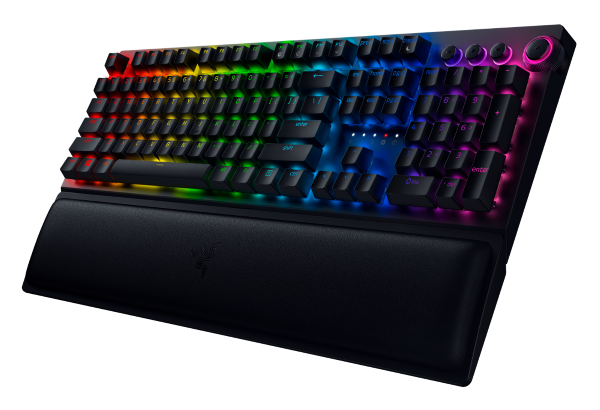 It is also fully RGB, making it stylish as well as practical. It can be connected to any device by USB or via Bluetooth and can be connected to up to three devices at once which you can easily switch between using a dedicated switch on the side. The only downside is the volume of the keys, which can be quite loud and become a nuisance to other people in your gaming space.
The Corsair K100 RGB
This keyboard is a great all-rounder and will suit MMORPG players in particular. Robust and well-made, this keyboard has everything it takes to last a long campaign online without any problems.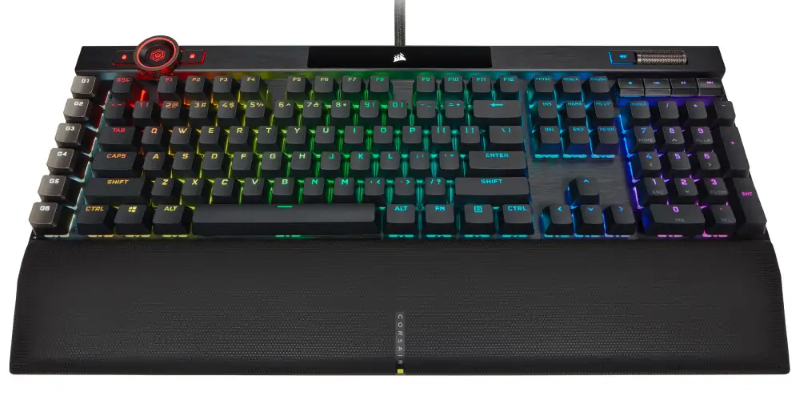 As the name would suggest, this keyboard has full RGB lighting, allowing you to use a number of multi-coloured lighting schemes, but it also comes with dedicated media and macro keys which is a nice feature to have. This adds to the keyboard's functionality and makes it a much more practical choice for most PC users.
The SteelSeries Apex Pro
The SteelSeries Apex Pro goes out of its way to offer gamers a huge amount of customisation and personalisation so that any player can truly make their Apex Pro unique to them and their demands. The software bundled with this keyboard allows you to alter the responsiveness and travel of each key, which can be game-changing for some gamers.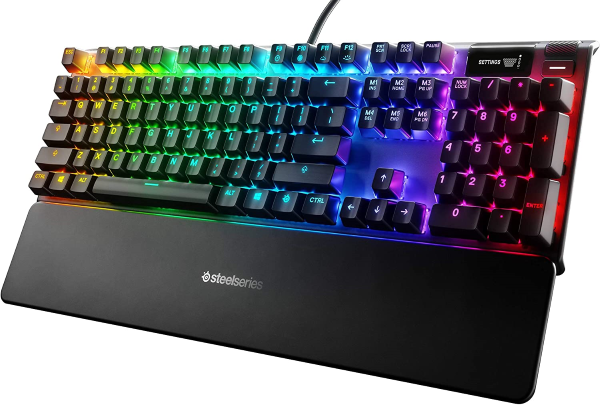 You can make some keys more responsive than others and this can help give you the edge in competitive situations, and can prevent mis-strokes on keys that you don't really use in a game. This can also come in handy if you are playing competitive poker or online pokies. The keyboard is well constructed, with a steel and aluminium frame which is where it gets its name.
The Logitech G413
This is the best keyboard for gamers on a budget. The G413 packs a lot of functions in its small frame and comes from the trusted brand of Logitech so you know you are getting a quality product for the price. The keyboard has excellent keys for the price which use Logitech's proprietary Romer-G technology, making this keyboard feel as responsive as its more expensive counterparts. The keys have a red colored backlight which you can adjust using the included software.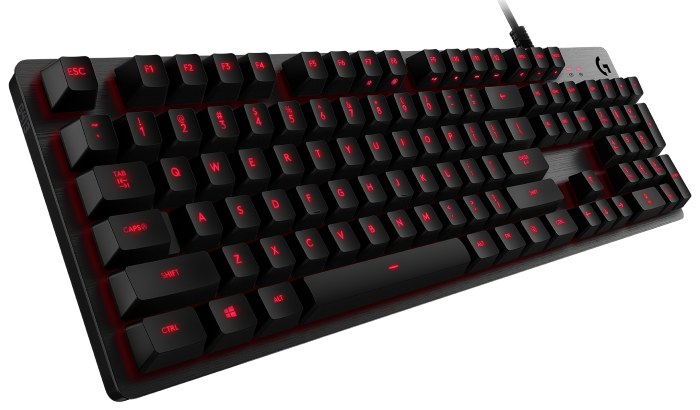 Where this keyboard really excels is in its low latency, which allows it to compete in speed with higher-end keyboards, and its USB pass-through cable, which lets you connect other peripherals through a single lead, cutting down on clutter and tangles on your gaming rig.
All of these keyboards are perfect for competitive gaming, offering high levels of response and low latency when gaming. Whatever your budget, we think the perfect keyboard for you is in this list.