The WoW Shadowlands endgame zone called Zereth Mortis is full of things with an unknown purpose that in fact might be useful for players. One of them is the Dominance Key, a rare item necessary to receive a cosmetic two-handed weapon and the mount for meta-achievement From A to Zereth. In this article, we will happily tell you why you need to farm this item, how to find it, and where to use it.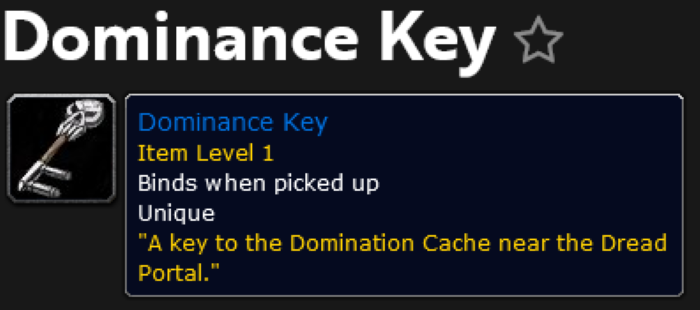 Usually, all the boring jobs like grinding or farming might be done by the professional WoW boosting service like Leprestore which offers a WoW boost for many in-game issues. But sometimes WoW throws in mysteries that players are willing to take care of by themselves apart from using World of Warcraft boosting. Ready to solve this one?
Where Can I Acquire a Dominance Key?
Getting this item asks players to explore the zone called the Endless Sands. You will have to farm mobs in this high-level location waiting for the Dominance Key to drop. However, there are a few little tips for your quest in searching for this Key.
There is a great chance to loot it from General Zaratura, a rare mob in the northern part of the Endless Sands. Slaying her will also grant you 15 reputation with the Enlightened faction, so you might benefit in both ways.
The daily Jiro's quest "Not of the Body" requires you to uncover Dreadlord Infiltrators that might also drop the key with quite a decent chance. Players share this info actively as you cannot see the drop table of this mob on Wowhead directly.
Please, keep in mind that your character should be prepared for the challenges of the Endless Sands. Not only your level should be appropriate, but also your gear should be maximized (using the boosting services WoW specific companies like Leprestore offer, you may order powerleveling WoW boost to deal with these obstacles). Still, keep in mind various world quests in the Endless Sands that may ease your farm in this annoyingly difficult zone.
Making Use of a Dominance Key
But why do you need this Key at all? There are two reasons why adventurers from Azeroth hunt various Elite creatures in the Endless Sands so fervently.
There are many treasures in Zereth Mortis that require your patience for obtaining, but the Domination Cache also contains the cosmetic two-handed sword called Tormented Mawsteel Greatsword. The direct function of a Dominance Key is to open this treasure chest, and you may definitely want to do so if transmog is one of your favorite activities. The sword perfectly matches sets of armor received in Sanctum of Domination or other maw-themed cosmetics.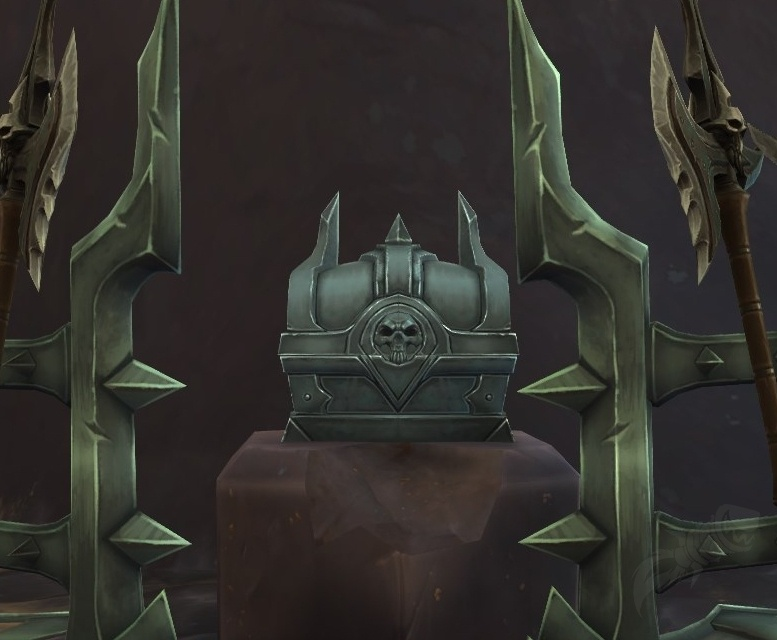 Opening the mentioned treasure is a criterium for the Treasures of Zereth Mortis achievement necessary for the From A to Zereth one. A community of top level mount-farming players values it for the reward, the Cryptic Aurelid jellyfish mount.

Everything narrows down to Domination Cache, but even part with finding it might be tricky as in many cases players just receive the Key as a random drop from mobs. As with many rare items in Shadowlands, there is no instruction written on how to find the lock it opens.
How to Reach Domination Cache?
The treasure chest is also located in the Endless Sands, but we would like to warn you that there are usually many players near it, so if you don't like PvP, turn your Warmode off.
The chest is located right around the corner to the right from General Zaratura, the rare dreadlord.
Here will be several elite mobs that will guard the chest, so be ready to have a good fight. Here are some tips for an easier walkthrough.
If you use addons that track treasures nearby, don't be mistaken for the Mawsworn Supply Chest that might appear right near the Cache. Moreover, if you farm Spectral Mawrat's Tail that is looted from this Supply Chest, we recommend you to use this spot as often as you can.
Some Zereth Mortis World Quests in this zone might be extremely helpful. For example, if you do Feed your Annelids, the hungry annelid will seriously ease your pain in dealing with the guardians of the cache.
Get flying in Zereth Mortis! It is easier to fly around most of the enemies to reach the treasure. Various WoW carry services like Leprestore's WoW boost might be really helpful with that.
Saving Time With World of Warcraft Boost
The Dominance Key is a part of the game that grants you cool rewards at the price of a boring grind. Unfortunately, the chance of getting this Key from a certain mob is lower than 1%. A regular player might spend up to 10 hours (!) farming this item being desperate and frustrated. However, today this issue is not a problem as you may buy a boost of your character at any time online.
World of Warcraft boost assumes that the booster controls your hero during service and conducts the necessary activities in a beneficial way. Core rewards related to the Dominance Key are the cosmetic greatsword and the mount earned for the achievement we have mentioned above. Booster spends his own time to get these rewards and saves your nerves and efforts for some enjoyable in-game activities. A good way to get rid of boring grind!
CONCLUSION
Slaying Mawsworn to get the Dominance Key might not be a fun way to spend time for many players. However, now you know what to do with this item, how to get benefits from it, and what are these benefits at all. There are different mysteries hidden by Zereth Mortis, and we hope that this is not the last one for you, the Maw Walker. How many more will you uncover on your own?