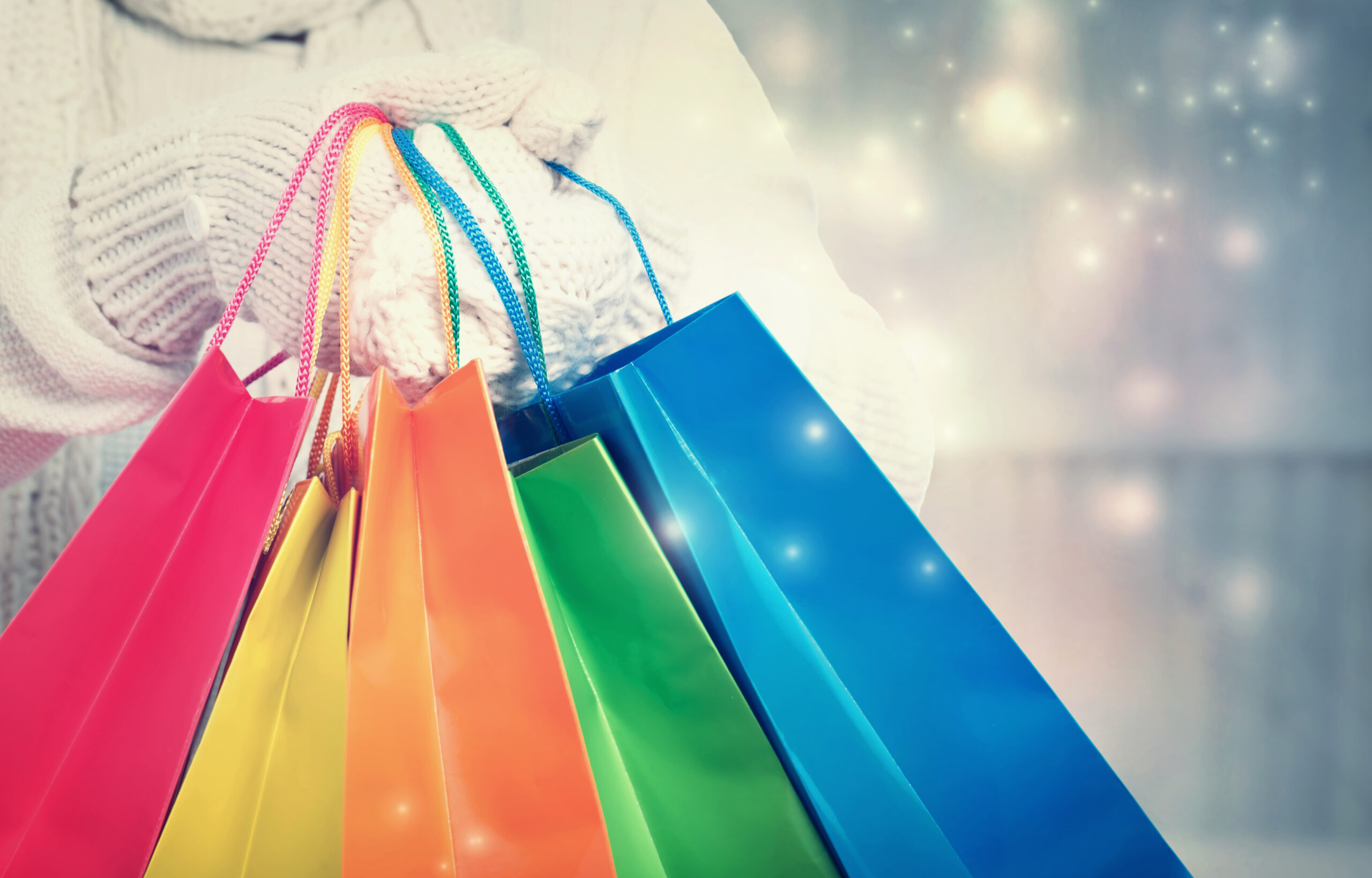 If you're anything like me—a savvy shopper indelibly on the hunt for great gifts and gets that can be bought online with all of the comfort and convenience e-Tail affords—you can probably relate that finding unique, worthy and especially "ah-inducing" giftables can take a tremendous amount of time and effort. So in the spirit of easing and expediting your shopping escapades, here are a cross-section of holiday gift picks across a multitude of categories (fun, tech, home, style, problem solvers, kitchen & cooking gadgets, foodie and self-care) that can all be purchased lickety-split with a few keystrokes.
*** FOR FUN-SEEKERS***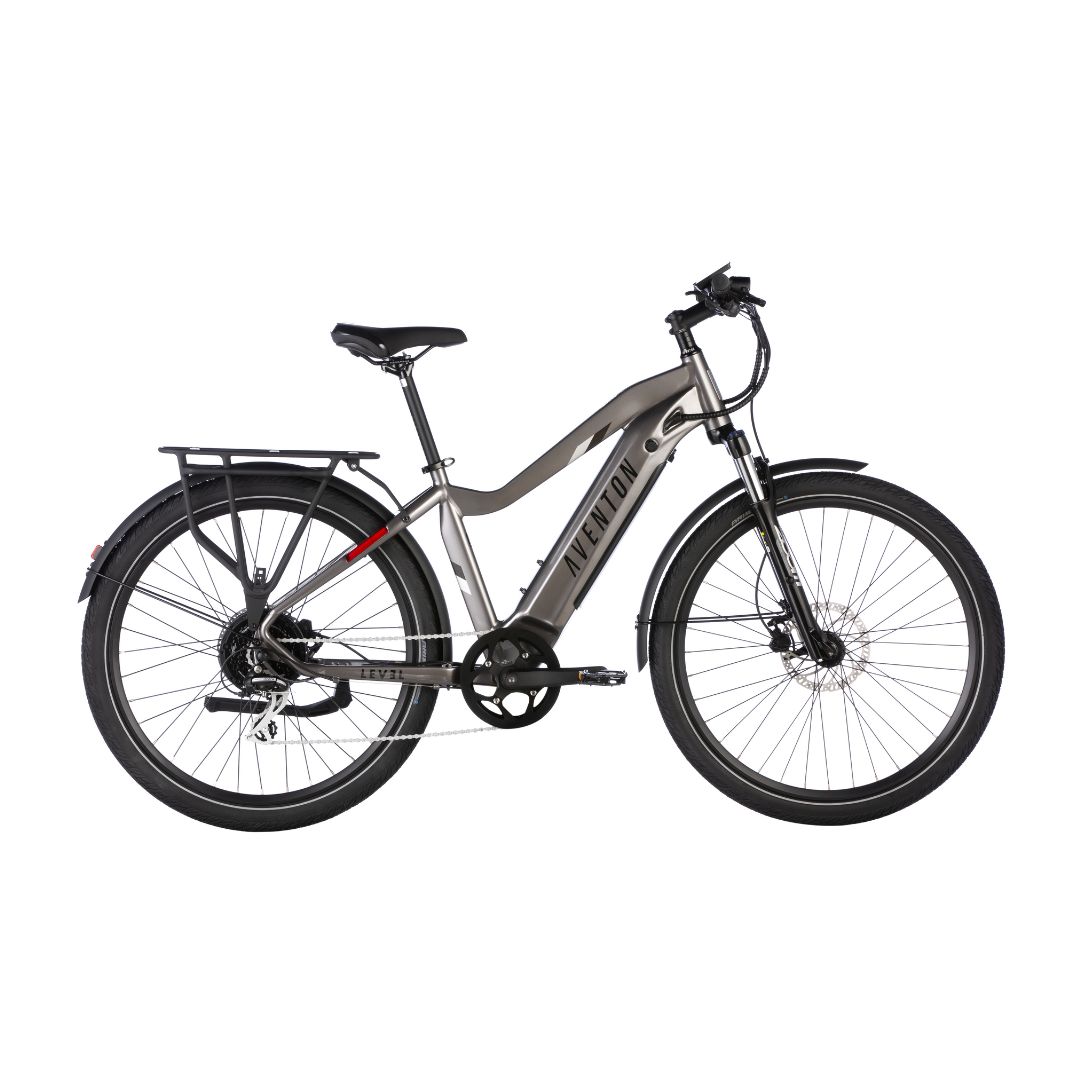 Aventon's Level.2 Commuter Electric Bike (https://www.aventon.com/)
Turn your unassuming commute into a joy ride with Aventon's Level.2 Commuter Electric Bike. An upgrade to the company's flagship commuter e-bike, this sleek street dream is just as innovative as it is efficient with a fully integrated battery, four integrated lights and a front suspension fork to provide ultimate comfort and safety no matter the terrain or time of day. Its torque sensor is transmission technology at its finest (and an Aventon first), offering riders the perfect balance between electric momentum and the power and cadence of their own body to conserve energy. Just when you think there's not enough juice left in the tank, the Level.2 kicks it into high gear to get you where you need to be. That includes getting you there with your personal items, too. Equipped with preinstalled fenders and a rear rack, the Aventon Level.2 Commuter e-Bike can transport it all, from work essentials to picnic goodies, without the elements taking their toll. The bike's five levels of pedal and assist mean you control how much or how little electric assist you get, while the throttle keeps you moving as it propels the e-bike at speeds up to 20 mph. Aventon riders can also learn more from their excursion with this model's backlit LCD display, which helps monitor speed, battery life, distance traveled and even more data once synced with the company's mobile app. Customize your ride even more with an adjustable front suspension that adapts to whatever feels best for you on the road. This excellent e-bike comes in two sizes that suit most adults and two colorways—clay and glacier—to best match your preference and style. Now, breathe easy; the road is yours for the taking.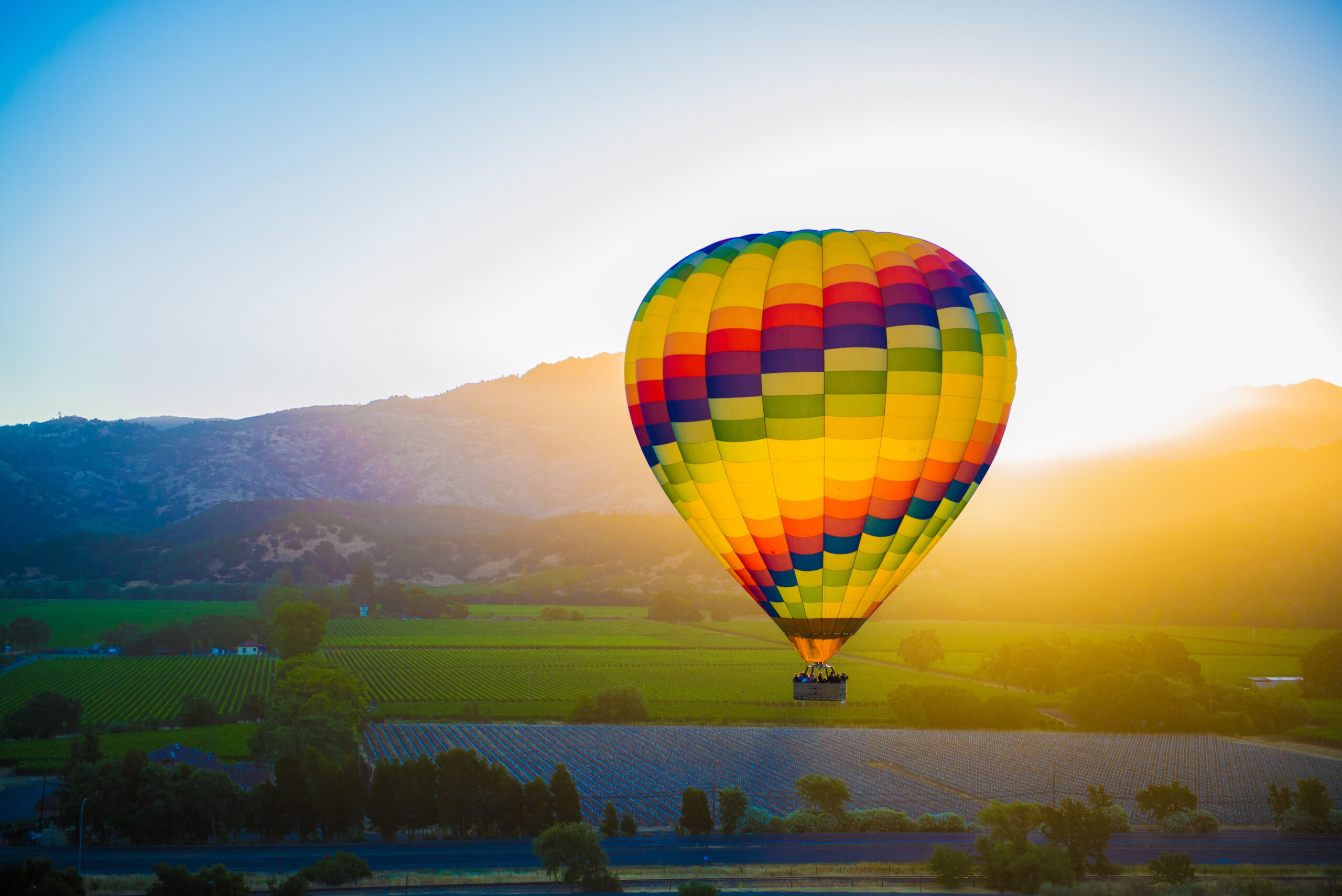 Virgin Experience Gifts (https://www.virginexperiencegifts.com/)
Help loved ones make memories instead of clutter with more "stuff" this holiday season with Virgin Experience Gifts. From adrenaline-filled adventures, fantastic foodie options, relaxing spa days and outdoor experiences immersed in nature's beauty, Virgin Experience Gifts are sure to offer the perfect present for any recipient on your list—especially with its expanded catalogue of options nationwide. You can gift a high-speed racing experience, flying lessons, cooking lessons from a renowned chef, golf lessons, hang-gliding, bungee jumping, site-seeing tours, brewery tours and multi-day trips in U.S. national parks—the opportunities to help someone make a dent in their bucket list are endless. Since 2005, Virgin Experience Gifts has been transforming the gift-giving game. Its team of experience experts and gift concierges fully vet every experience in its catalogue to ensure it's something a gift recipient will love. The company boasts partnerships with more than 600 "Best in Class" vendors and experience providers to create an unparalleled portfolio of possibilities for every taste and budget. Virgin Experience Gifts also offers hassle-free gifting without compromise by giving customers instant e-vouchers that never expire and are easy to exchange, so you and your giftee can rest easy. After all, these experiences are special, unique, meaningful, convenient and always in stock—making them a great choice for gift lists for any occasion.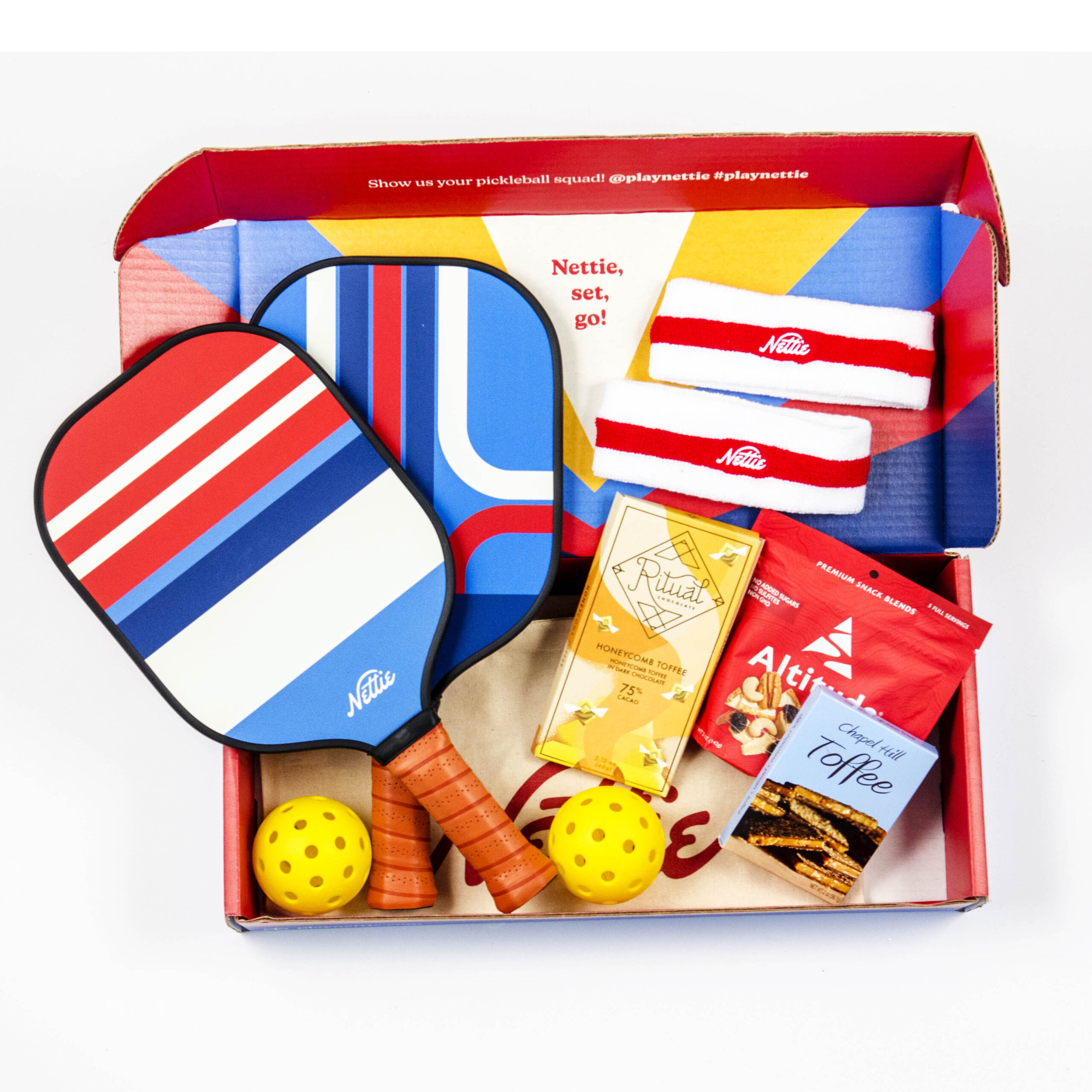 Santa's Pick Gift Set from Batch Gifts (https://batchusa.com/)
Batch is making gift-giving easy this season with its Santa's Pick Gift Set. It seems like everyone is obsessed with pickleball these days, which means the odds are good that someone on your holiday shopping list has taken up this new sport—or would like to. Encourage their latest hobby with this Batch gift box stocked with the Nettie Pickleball Bedford/Bainbridge Set, Altitude Snacks Mountain Magic, Chapel Hill Toffee and Ritual Chocolate Honeycomb Toffee in Dark Chocolate. Established in 2013 by three friends, Batch's beginnings stemmed from their desire to make it easier to discover and share cool stuff made in Nashville, Tennessee. That first single-item subscription box has grown into a custom gift curation company that's sold more than one million locally-made items across the U.S. and dozens of other countries. The Batch Santa's Pick Gift Set is shipped for free, hand-packed in a kraft gift box and includes seasonal gift ribbon wrap for a fun, festive presentation. Customers need only select their favorite card, add a personal note and Batch will hand-write the message on the back. If finding the perfect present for your pickleball-playing loved ones isn't enough, the fact that a portion of your purchase will be donated to a charitable cause is the altruistic bow that ties this set together as the ultimate gifting option.
*** TECH GADGETS ***

Vankyo's Performance V700W HD Projector (https://ivankyo.com)
The experience of the "big screen" is undeniable when it comes to being wholly immersed in the stories and content we love most. Thanks to Vankyo, you can now bring the power of cinema into the comfort of your own home with its Performance V700W HD Projector. Since 2017, Vankyo's developed a reputation for being one of the most trustworthy projector brands in the industry. Its Performance V700W HD Projector boasts powerful, dual 5W speakers—supported by Dolby Digital Plus—were developed using advanced surround sound engineering algorithms and tuning technology to successfully create a 360-degree, panoramic soundscape. Now, you won't only hear the sound, but can have an immersive auditory experience allowing you to feel the rumble of the bass and the trilling of the treble. For those who are more particular about the quality of the image, this projector showcases the latest LCD technology for a broader range of colors and a 1,000-to-one contrast ratio. Put simply, viewers can now enjoy rich, high definition 1080-pixel pictures from the convenience of their couches. Coupled with a 420 ANSI lumens of brightness, the clarity of the media can quickly convert any space into a private theater and put you front-row and center of a sporting event or concert. Even more, the company keeps eye health top of mind by utilizing low blue light emission and optimal color performance in accordance with IEC 62471-5. This technology is officially certified by TÜV Rheinland and ensures that eye strain is minimal. The Performance V700W HD Projector is also customizable to peoples' specific needs, whether that be the size of the content or the mode with which you enjoy the sound. Span media across a whopping 120-inches with the item's free-included screen, drop the height to a one-to-one ratio with the picture's stars or create a more intimate experience without even moving the projector by reducing the scale with remote-controlled focus. With bidirectional Bluetooth 5.1, you can wirelessly connect to an external Bluetooth speaker or sound bar, or link a mobile phone, iPad and other devices to transform the Performance V700W HD Projector into a high-end Bluetooth speaker in its own right.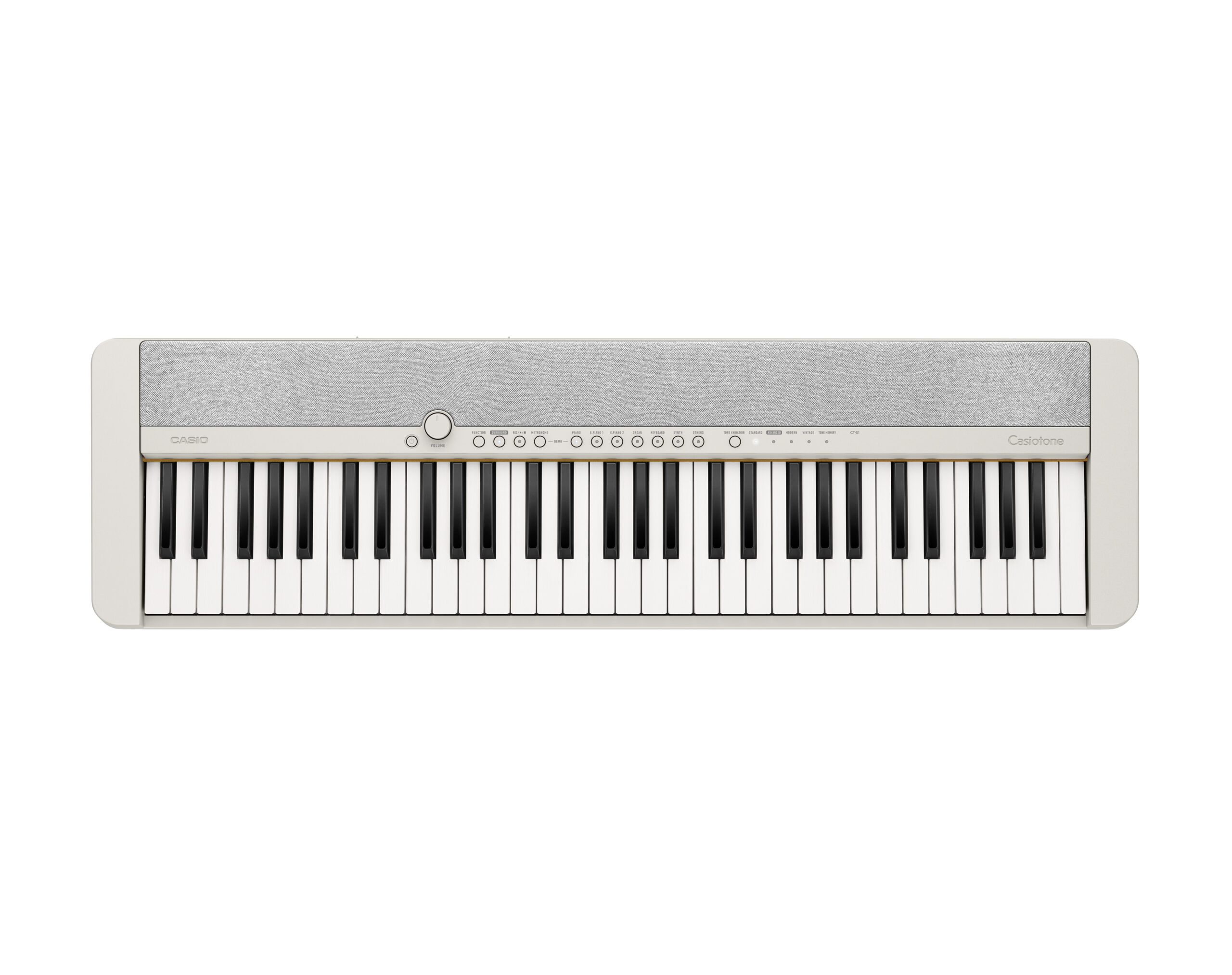 The Casiotone CT-S1WE by Casio (https://www.casio.com/)
Casio raised its own bar with the release of Casiotone CT-S1WE—the spiritual successor to the original Casiotone CT-201 from 1980. This great-sounding, stylish, ultra-portable keyboard is designed for anyone and everyone to enjoy playing … regardless of skill level. Its incredible sound quality makes the Casiotone CT-S1WE an ideal musical partner for beginners and seasoned players, alike. Its sleek, portable design also makes it fun to play anytime, anywhere. Express yourself with 61 studio-quality, stage-ready tones; a convenient metronome button to help you keep time and an easy one-button recorder to best capture ideas. With a keyboard that looks and sounds as good as it does, there's no need to keep it on a stand. Just insert the required batteries, attach a strap and wherever you're standing becomes center stage. Casio's CT-S1WE can also reflect its owner's style in more ways than one. Choose the color that best matches your home, look or life in general. The instrument's streamlined design and simplified controls allow you to focus on practicing and performing without distraction. Sound quality-wise, the CT-S1WE's AiX Sound Source delivers an auditory experience you'd expect from a keyboard that costs hundreds, if not thousands of dollars more. Once powered, the instrument features electric pianos, organs, strings, synths and more, including a collection of vintage keyboard sounds. All you need to do is use the CT-S1WE's bass-ported stereo speaker system, plug in your personal headphones or press the device's "surround" button to be transported right in the middle of your own music.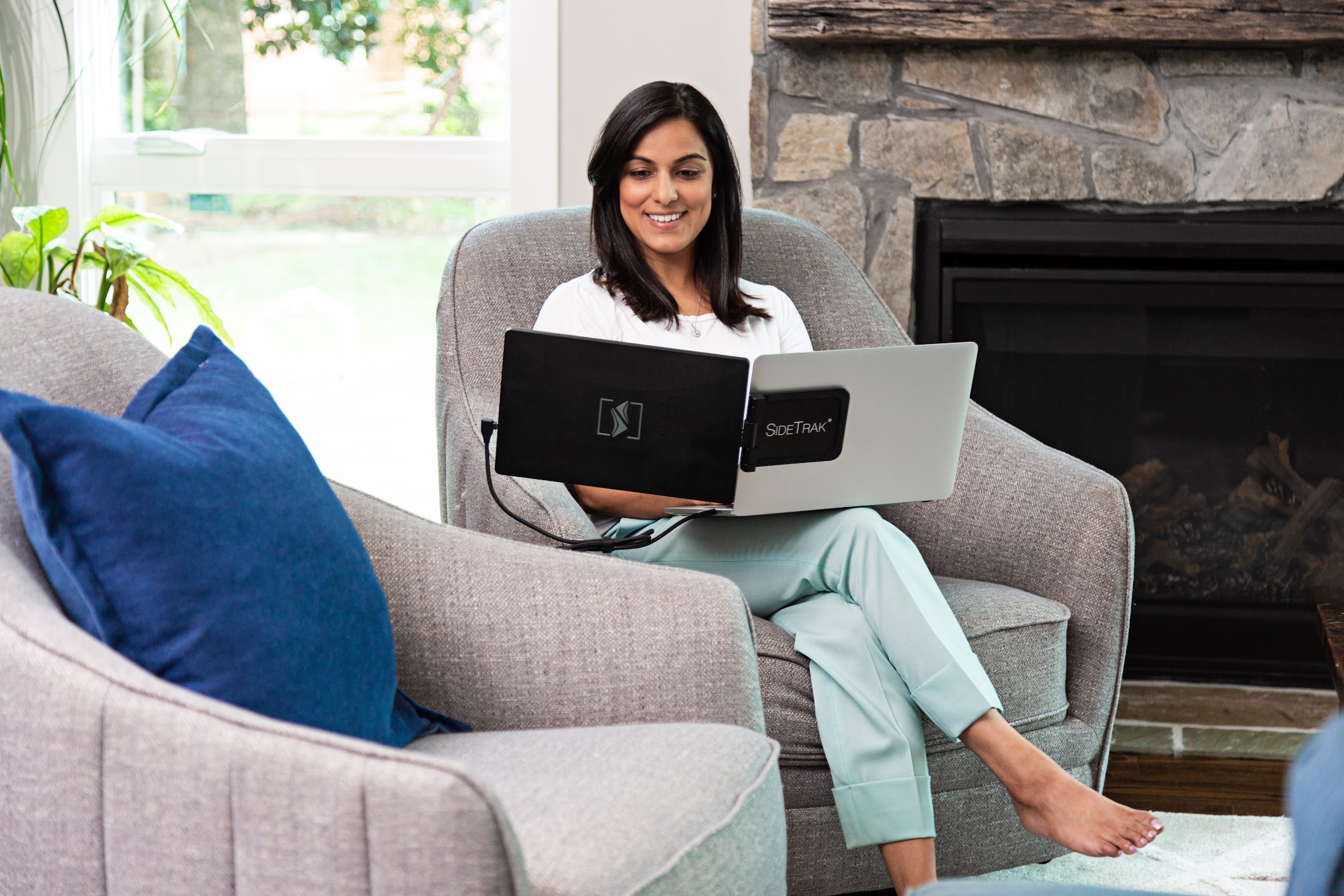 SideTrak Swivel Attachable Laptop Monitor (https://sidetrak.com/)
Instantly double your laptop screen workspace with SideTrak Swivel's game-changing new attachable, portable monitor technology. The full HD portable monitor magnetically attaches to the back of your laptop with a metal plate to combine the productivity of working on two screens with the portability of a laptop. It has been shown that adding a second screen increases productivity by 20-30 percent, which can save you more than eight hours each week. Furthermore, some studies indicate that upwards of 92 percent of people are expected to work from home at least one day per week in this post-pandemic world. Now, with the SideTrak Swivel, your remote or hybrid work schedule can become even more efficient. Users can easily set up their dual monitor workspace throughout the day, whether from a desk, couch or the outdoors. The attachment is lightweight, durable and slim with a design built for life on-the-go. It fits into most work bags so that you can carry it between your home and office. The SideTrak Swivel screen rotates 270-degrees and swivels a full 360-degrees, encouraging a more effective and convenient way to collaborate with others. The portable monitor can be attached, freestanding or utilized in portrait mode. The device is compatible with Windows, Chrome and Mac computer software. For recreation, SideTrak is also great for everything from streaming favorite shows, FaceTiming friends and family, multitasking and everything in between.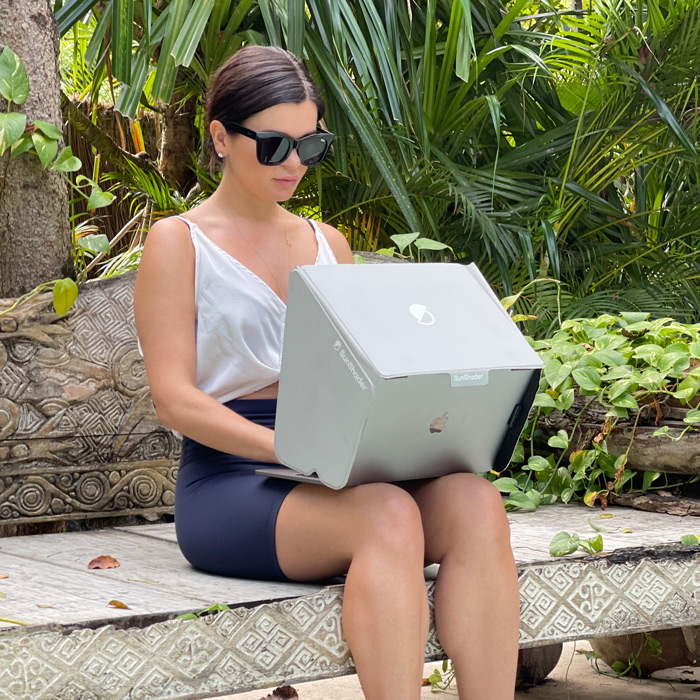 SunShader Laptop Sun, Heat & Privacy Shade (https://sunshader.com)
SunShader is the anti-glare laptop sunshade, heat shield and privacy screen that will set you free. It protects your laptop from the sun, so you can see your screen clearly in direct sunlight, while simultaneously preventing your device from overheating—helping to maximize the long-term battery life of your computer. SunShader also protects your device from rain and unexpected splashes, while also doubling as a privacy shade that keeps your work (or your team's work) private while working outside, traveling and in public spaces. The laptop shade folds down into your bag and uses the company's proprietary, rubberized clips to attach to the edge of your screen. From coffee shops, co-working spaces or with friends on campus, the beach, pool, backyard and beyond, SunShader is transforming habits from "work from home" to work from anywhere. The item comes in medium and large sizes, so it's important to measure the horizontal width of the device to order the proper size. Customers also have the option of selecting their shade in two colors: light grey and charcoal grey. Not happy with your purchase? SunShader, Inc. has a 30-day returns promise, making gifting this laptop accessory to yourself, or others, a cool no-brainer this holiday season.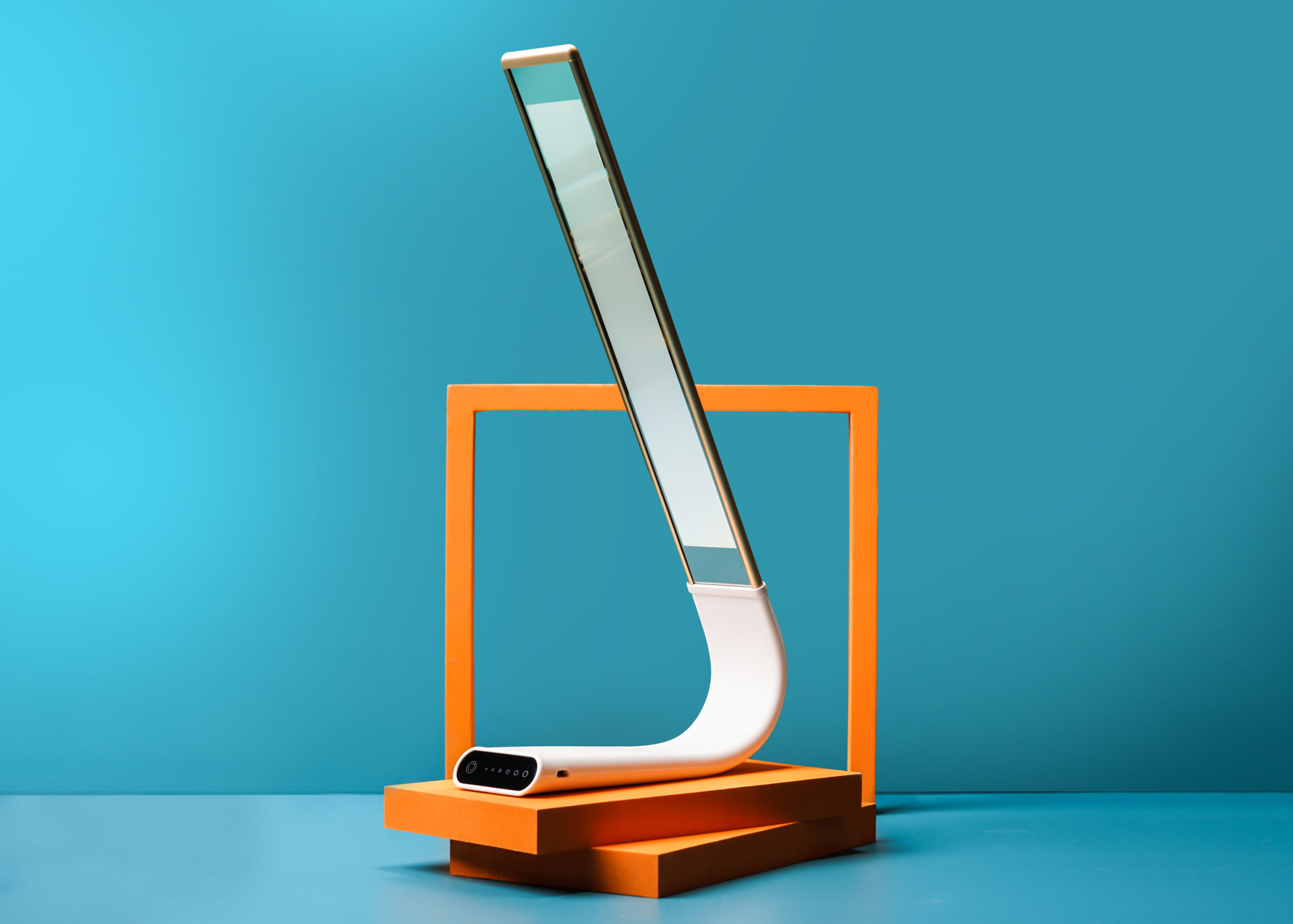 Oculamp All Day, All Night Light by Ocushield (https://www.ocushield.com/)
Did you know blue light is found in all light sources? That's right, from the sun to handheld devices, our eyes are constantly exposed to this harmful type of light, which can impact both your eyes' and body's overall health. With Ocushield's Oculamp All Day, All Night Light, you can help protect your peepers by reducing blue light to a low level in your home. This dimmable, portable lamp was created to help customers improve their sleep, beat eye strain, and mitigate headaches, dry eyes and poor eyesight. Blue light is shown to alter your internal body clock by blocking melatonin—the hormone that reminds your body it's time for sleep. While most bulbs in everyday households produce blue light, this optometrist-developed lamp allows users to change its bulbs' intensity through three color settings designated for different times of the day. During those times when you want your space at its brightest, the Oculamp can be adjusted to its cool white setting in the morning, neutral white for a calming afternoon or warm white for the evening to help signal that it's time to wind down. The product also includes convenient features, including a touch pad, the ability to fold for easy travel and a flexible, adjustable base for users to pick their perfect viewing angle. One charge of the Oculamp provides up to 30 hours of light and it reaches a full charge in three hours through the micro-USB charger that comes with the item. Ocushield is confident shoppers will love the item so much, the company offers a 100-day, money-back guarantee for those who are not completely satisfied with their purchase.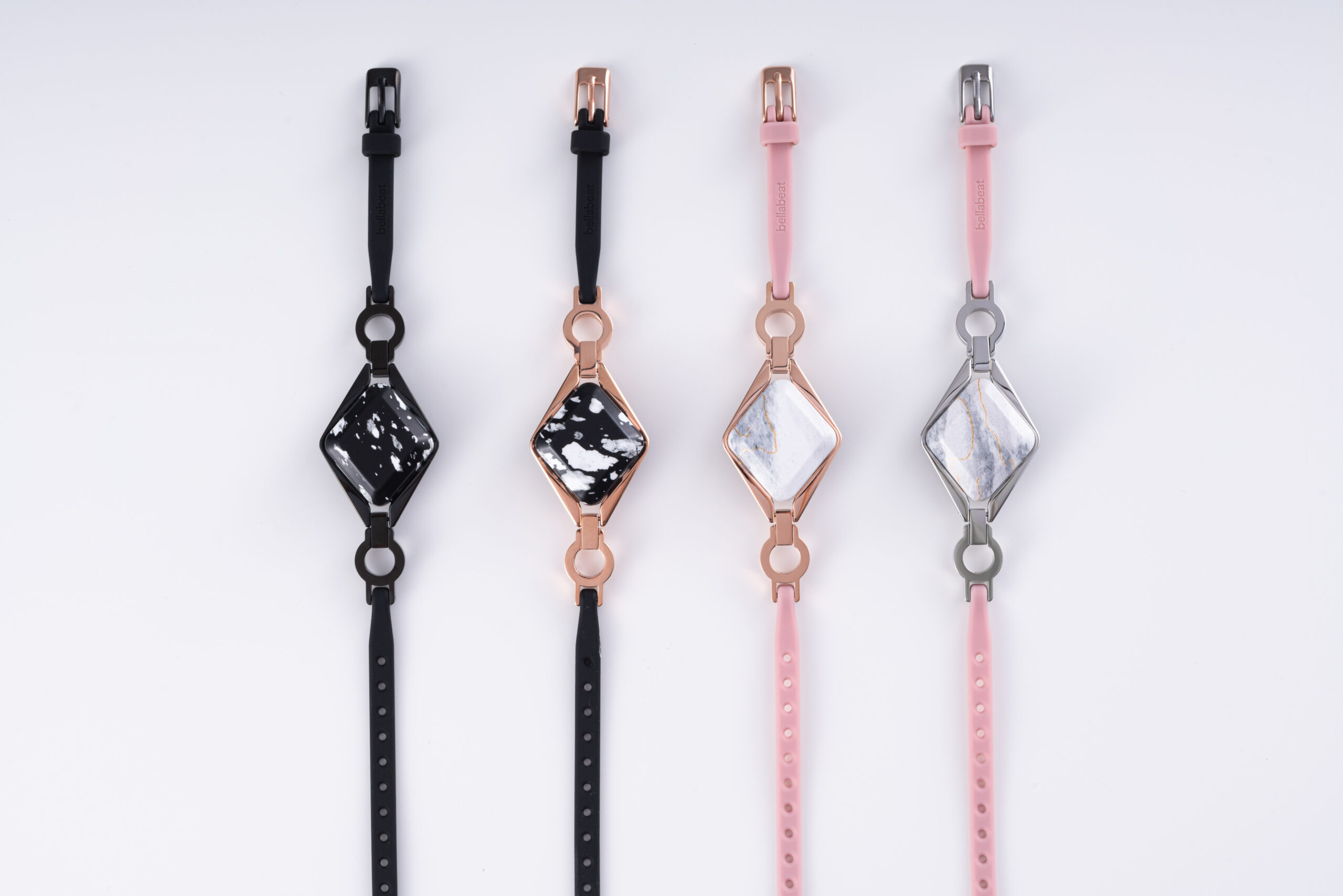 The Ivy Health Tracker from Bellabeat (https://bellabeat.com/)
Bellabeat's Ivy Health Tracker is one of the top wearables on the market specifically designed and engineered for women, in that it conveniently doubles as an elegant statement bracelet. Named as one of TIME Magazine's Best Inventions of 2022, Bellabeat's Ivy Health Tracker monitors a woman's daily routine, her body's bio-responses and correlates the data with her menstrual cycle, pregnancy and other key data points. All help contribute to the wearer's complete understanding of their self-care effectiveness and overall health, including hormonal balance, moods and symptoms. With all that information stored in Ivy's mobile app, the tracker's advanced sensors continuously capture the body's reactions and daily habits—providing women with valuable insight into their unique life pace. Additional features include a daily readiness score, wellness score, heart rate, respiratory rate, unmatched cycle tracking and is the only tracker with an adjusted pregnancy mode that provides full week-by-week tracking. This versatile device is available in six colors, including jet black, snow white, blush rose gold, blush silver, garden jet black and garden rose gold. The Muse Design Award winner has been recognized as a valuable resource for mental health, wellness and mindfulness, and pairs nicely with other Bellabeat products.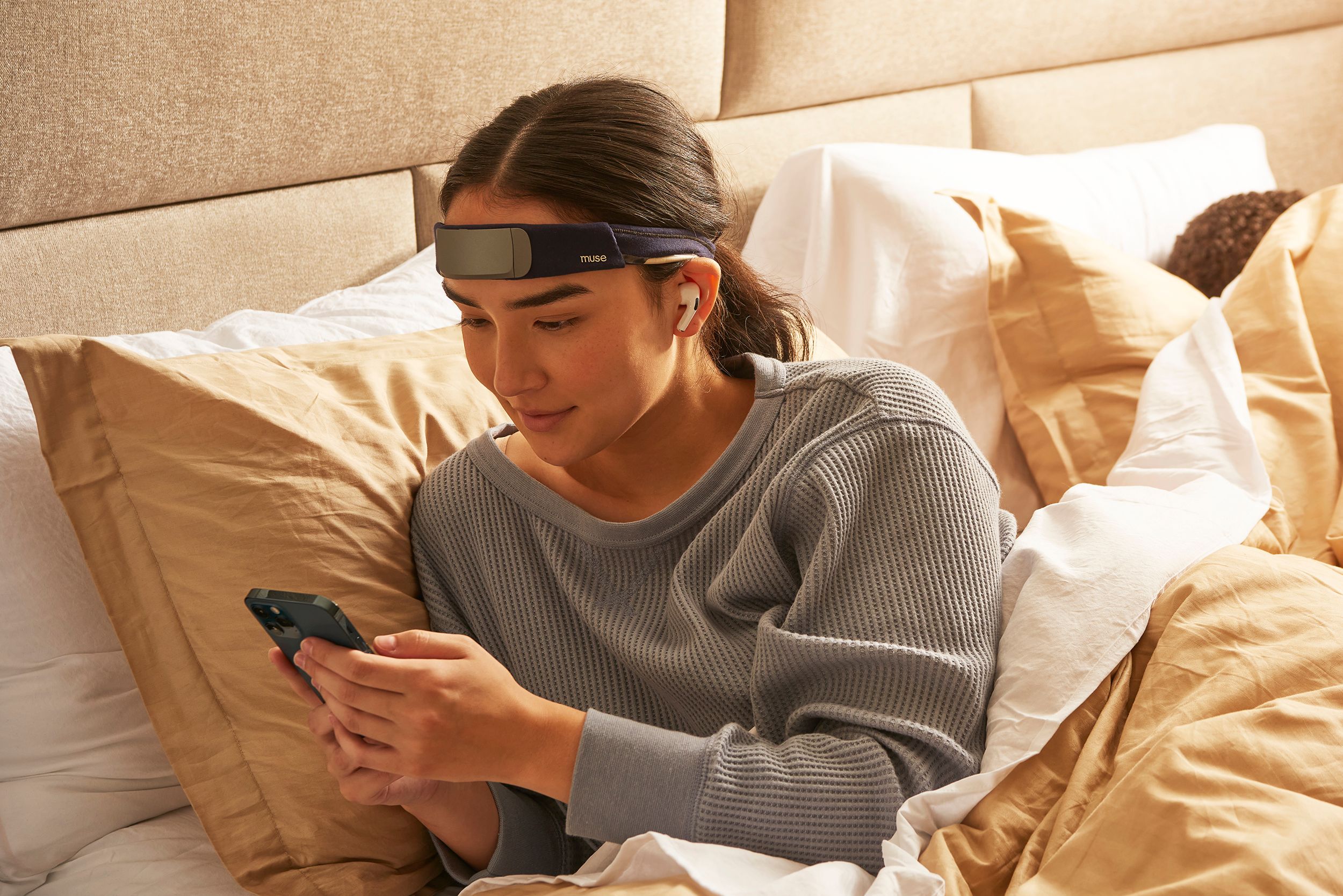 Interaxon Inc.'s Muse S Gen 2 Meditation Headband (https://choosemuse.com)
The Muse S Gen 2 Meditation Headband by Interaxon helps you fall asleep, stay that way or go back to sleep again if you awaken during the night. With the same features as the award-winning Muse 2 coupled with the advanced EEG-sleep technology the company is known for, this updated, plush Muse S Gen 2 Meditation Headband now helps wearers learn the art of brain-powered meditation and get the sleep support they need to catch quality 'Zs.' Muse has been used in over 200 published studies and, in a 2021 study (led by Western University, Cambridge Brain Science, Hatch and Interaxon), participants using the garment showed a 20 percent improvement in the Pittsburgh Sleep Quality Index—providing an innovative, non-pharmaceutical solution for users to get the rest they need to boost their overall wellness. The device is billed as a "Digital Sleeping Pill" that provides immediate support to help you through the wind-down process by responding to your brain's rhythms, allowing you to successfully disengage from your busy mind. The technology detects the natural changes in your brain activity as you fall asleep and uses those to gently fade out your audio to cue your brain that it's time to snooze. If you wake in the night, Muse S uses the same Smart-Fade technology to automatically fade in the "Digital Sleeping Pill" content to guide you back to sleep again. Muse S also knows its customer-base isn't one-size-fits-all. Unlock a rich content library of 500-plus meditations from renowned teachers, relaxation techniques, Go-to-Sleep soundscapes and in-depth courses.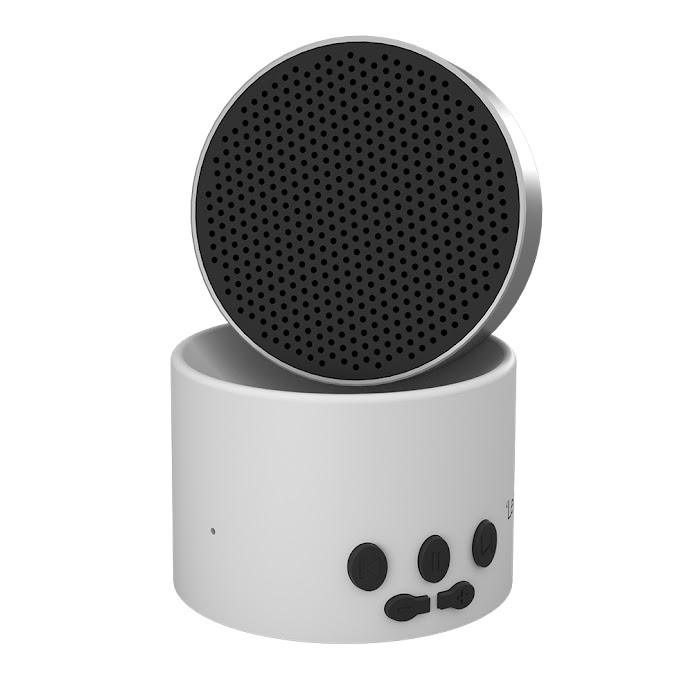 LectroFan Micro2 Sleep Sound Machine (https://www.soundofsleep.com/)
Here's another smart tech solution to help restless sleepers. Adaptive Sound Technologies offers the LectroFan Micro2—a portable Bluetooth speaker and an all-in-one sleep sound machine with 11 built-in noises to help users slumber soundly. The Silicon Valley-based company has redefined the science of sleep with its breakthroughs in ambient noise analysis and dynamic adaptive audio. Thanks to Adaptive Sound Technologies, Inc., this innovative the LectroFan Micro2 sleep product is helping customers relax, fall asleep more quickly and enjoy a better night's rest. For people on the go, this speaker easily pairs with your smartphone for streaming audio and making calls with the built-in microphone. Customers can also select the device's sleep sound mode and enjoy their choice of five digital fan sounds, four variations of white, pink and brown noise and two ocean surf sounds. Research has shown that white noise is beneficial for sleeping because it creates a calming ambiance, blocks out other noises and produces an even-toned, consistent amplitude that helps soothe the brain and prepare it to enter homeostasis. The LectroFan Micro2 is powered by a built-in battery that lasts up to 40 hours playing sleep sounds, or 20 hours playing Bluetooth audio between charges. You can even rotate the speaker to customize your sound. An update of the original Micro, the LectroFan Micro2 offers easy portability with its new shape, improved ergonomics and a larger battery for longer battery life making it the perfect addition to that travel bag.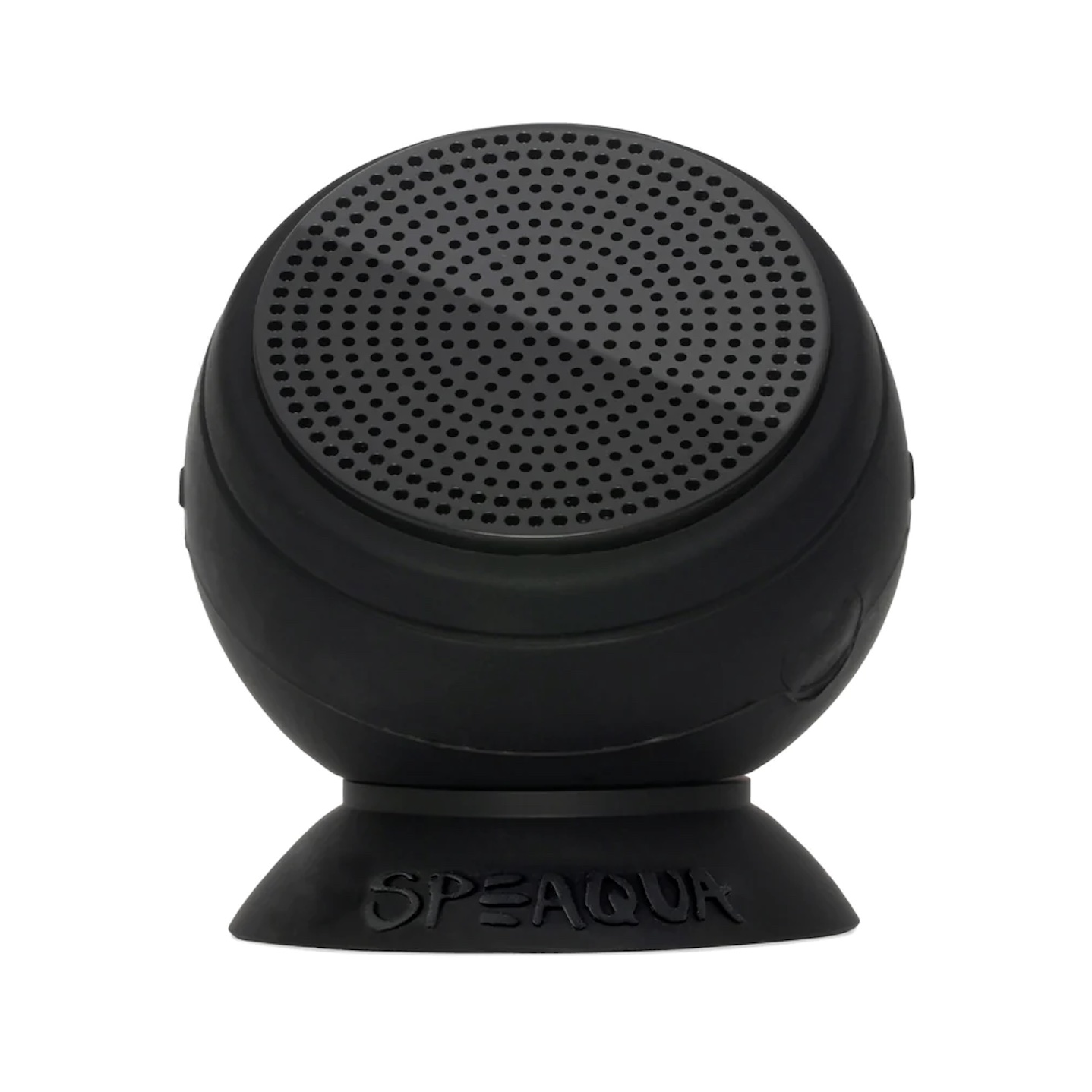 The Barnacle Pro Waterproof Speaker from Speaqua (https://speaqua.com/)
A great way to bring music to more places, no matter the conditions, is with The Barnacle Pro—a portable and waterproof Bluetooth speaker designed to perform everywhere and anywhere. Created by San Diego-based brand Speaqua, this highly adaptable device redefines the possibility of Bluetooth speakers by allowing you to bop along to your favorite songs with superior sound quality from summit to sea. Speaqua's Water Play Technology offers listeners the ability to seamlessly enjoy their music between land and water without needing to disconnect. And, with enough internal memory to store up to 2,000 songs directly on the speaker, you don't need Wi-Fi or a smartphone to enjoy. Other features of the shock, dust and sand-proof Barnacle Pro include eight hours of battery life, floatation capabilities, removable suction cup and a four-in-one mounting system. For buyers on-the-go, you can easily place the speaker on any action camera, GoPro, bike and board mounts or strap it to backpacks, tents and belt loops with the device's built-in carabiner clip. It also features dual speaker pairing, so audiophiles can sync two Barnacle Pro speakers for an even richer listening experience. Find the speaker that best meets the user's lifestyle with 13 color choices.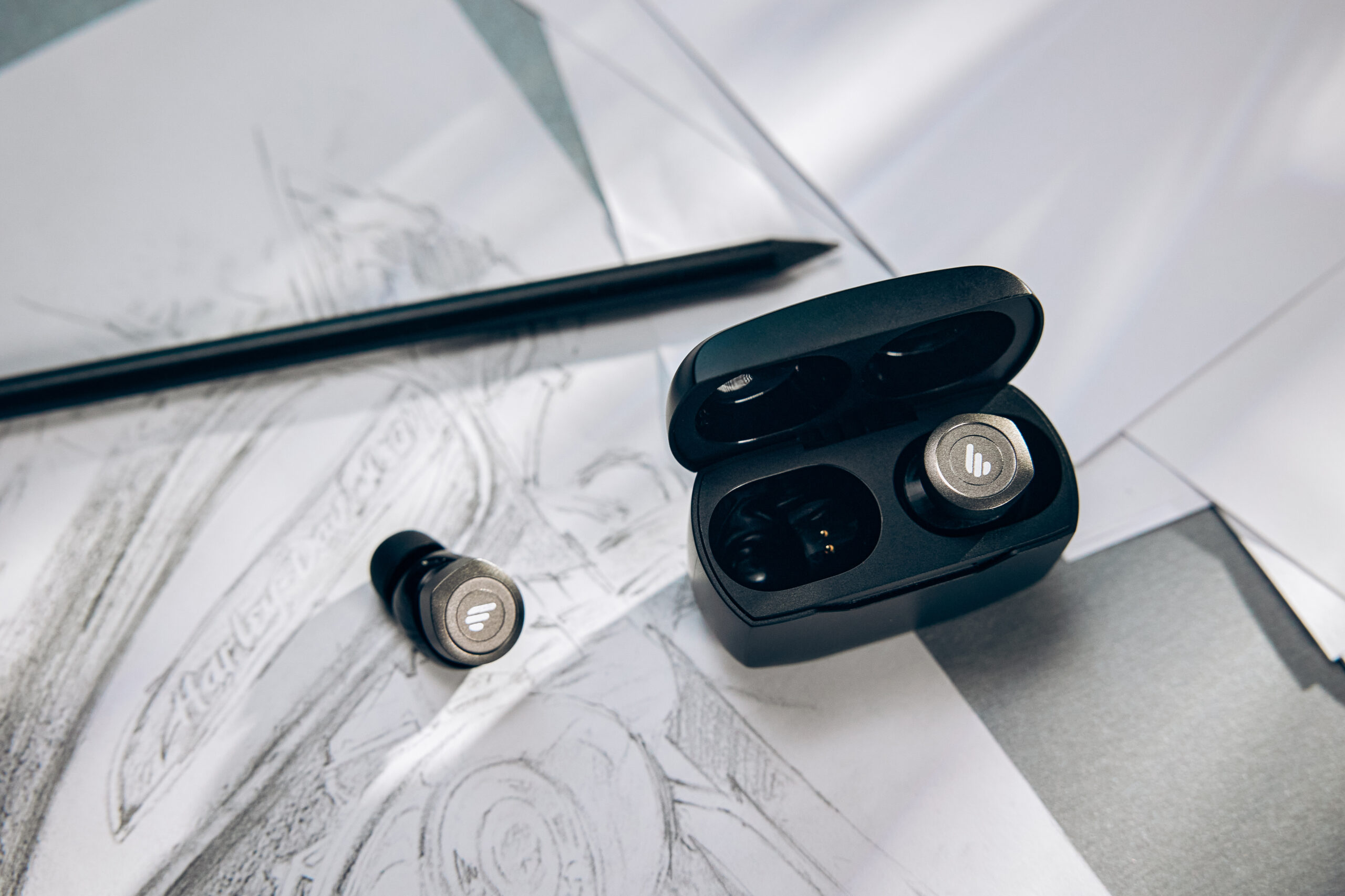 Edifier's True Wireless In-Ear Headphones (https://edifier-online.com/)
When you want to block out the world or become more aware of your surroundings, Edifier's True Wireless Noise Cancellation In-Ear Headphones (model W240TN) will help you do it via its extraordinary active noise cancellation and ambient sound. These headphones utilize Al DNN's call noise-cancellation technology to accurately pick up sounds, separate the noises and human voice and keep conversation crisp—allowing wearers to make calls even in noisy environments. Armed with coaxial dual dynamic drivers; a 10-mm woofer; a 6- mm- tweeter and a wide soundstage, these buds are aimed at immersing listeners in their favorite music. Customers can enjoy a whole day of endless listening with Edifier's W240TN headphones, which feature eight and a half hours of playback with the noise cancellation off, plus an additional 17 hours of charging using the case. Moreover, the ambient noise level can be adjusted through the Edifier Connect app, helping listeners instantly switch from immersed to alert without ever taking the earbuds out. Other impressive specs include Bluetooth 5.3, hybrid ANC and an IP55 water-and sweat-resistant rating. The headphones come with four different sizes of ear tips to suit unique ear shapes for a secure, stable fit and to maximize the overall product experience.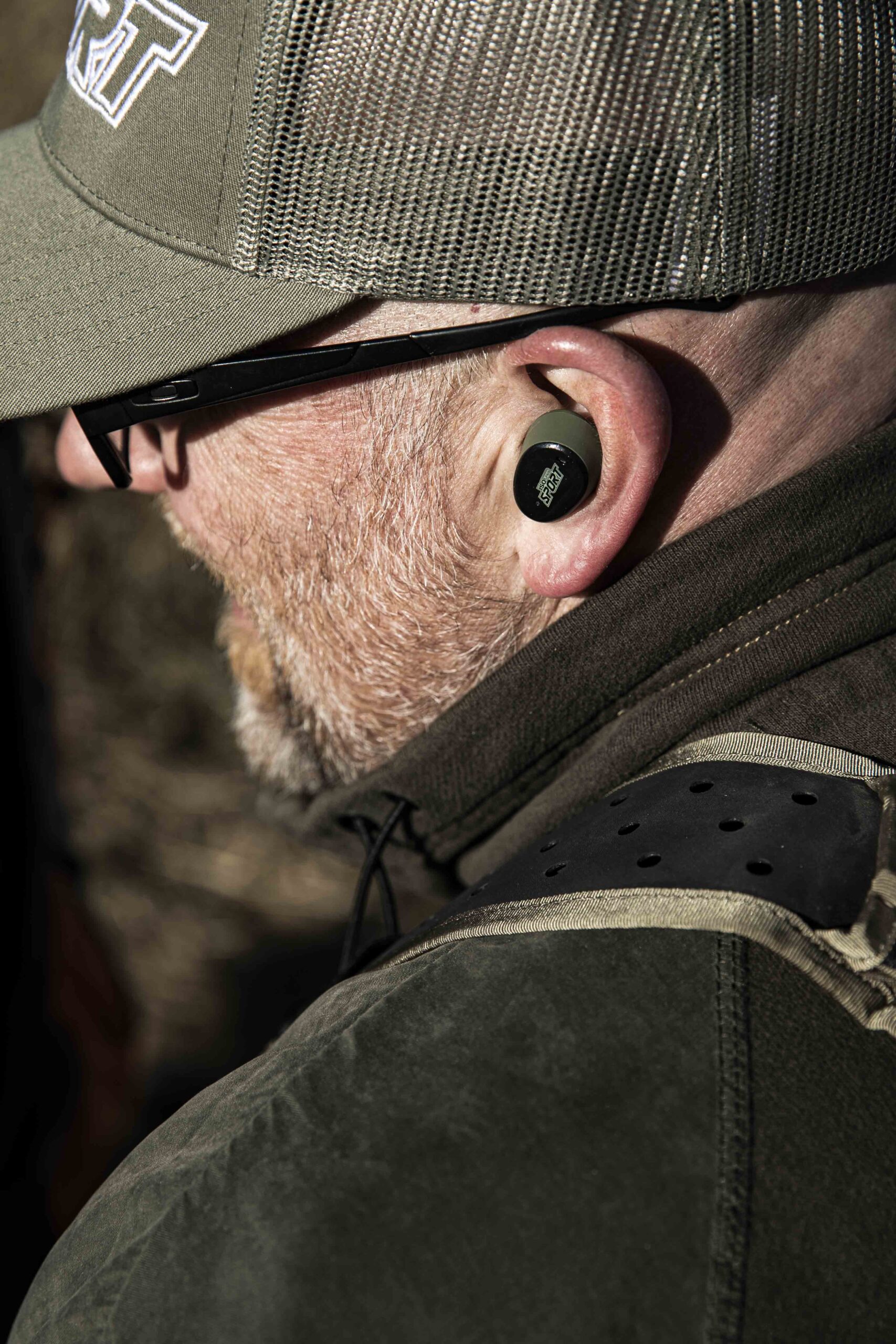 ISOtunes Sport's CALIBER Noise-Isolating Earbuds (https://isotunes.com/)
Unique in the earbud sector is CALIBER. These noise-isolating earbuds are created specifically for modern-day sport shooters and hunters who need protection from gunshot noises and hearing amplification for increased performance, but without the hassle of tangled wires. The ISOtunes Sport's CALIBER Noise-Isolating Earbuds are ideal for those who prefer lightweight and comfortable protection that still allow them to listen to music or speak and communicate with others while shooting. In fact, the electronic ear pro includes a background noise-reducing microphone that was especially built to enable clear communication in loud environments. An in-ear style Bluetooth headset, the earbuds contain ISOtunes Sport's proprietary Tactical Sound Control technology for amplified natural sound and gunshot noise reduction—helping to enhance your hearing by eight times while protecting you from high-impact noises in less than two milliseconds. This tech allows users to hear ambient sounds and range commands at an amplified level but shuts off when a gun is triggered. Exhibiting a true wireless design, CALIBER earbuds feature 13-hour battery life with two full additional charges stored within its rechargeable case and are completely dust, sweat and waterproof. Launched by Haven Technologies in 2021, ISOtunes Sport strives to develop hearing protectors that bring 21st-century technology and comfort to tactical earmuffs and earplugs.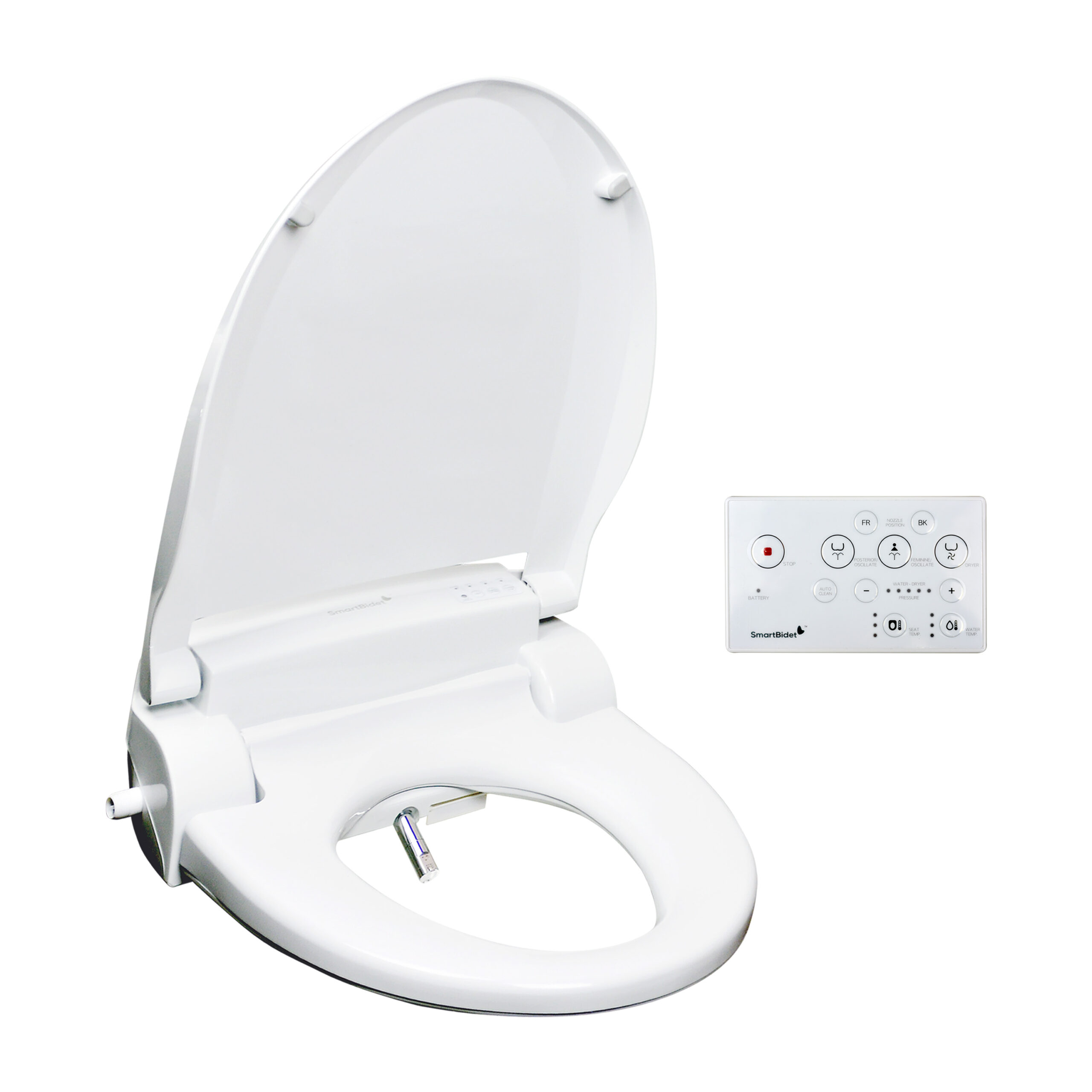 SmartBidet's SB-2400ER Electric Bidet (https://www.smartbidetusa.com)
The folks at SmartBidet asks: We use water to cleanse our hands, faces and entire bodies, why not wash our bottoms, too? The company's premium model, the SB-2400ER electric bidet toilet seat, comes equipped with a heated seat, water and dryer with adjustable temperatures and pressures that can be customized to the person's liking. Other features include oscillating posterior and feminine washes, a three-in-one self-cleansing nozzle that occurs before and after every wash, LED night light, soft close lid and seat and an auto clean button that automatically washes and dries your bottom. This model fits standard elongated toilets as well as some French Curve toilets. All you have to do is remove your toilet's existing seat and easily DIY-install the SB-2400ER onto your commode. SmartBidet's installation guide was designed for the average Joe or Jane to easily follow its step-by-step video or manual on their own, with the entire process only clocking in at around 20-30 minutes. In addition, users can conveniently mount the large remote control onto a nearby wall and utilize the easy-to-follow operation panel for the seat's most commonly used functions. Opting for SmartBidet's SB-2400ER electric bidet toilet seat is also eco-friendly and energy efficient with its auto and super energy-saving options, as well as requiring little to no toilet paper usage courtesy of the bidet's dryer function. To clean inside, simply remove the nozzle cap. All hardware is included with your purchase, but does require a ground fault circuit interrupter (GFCI) outlet.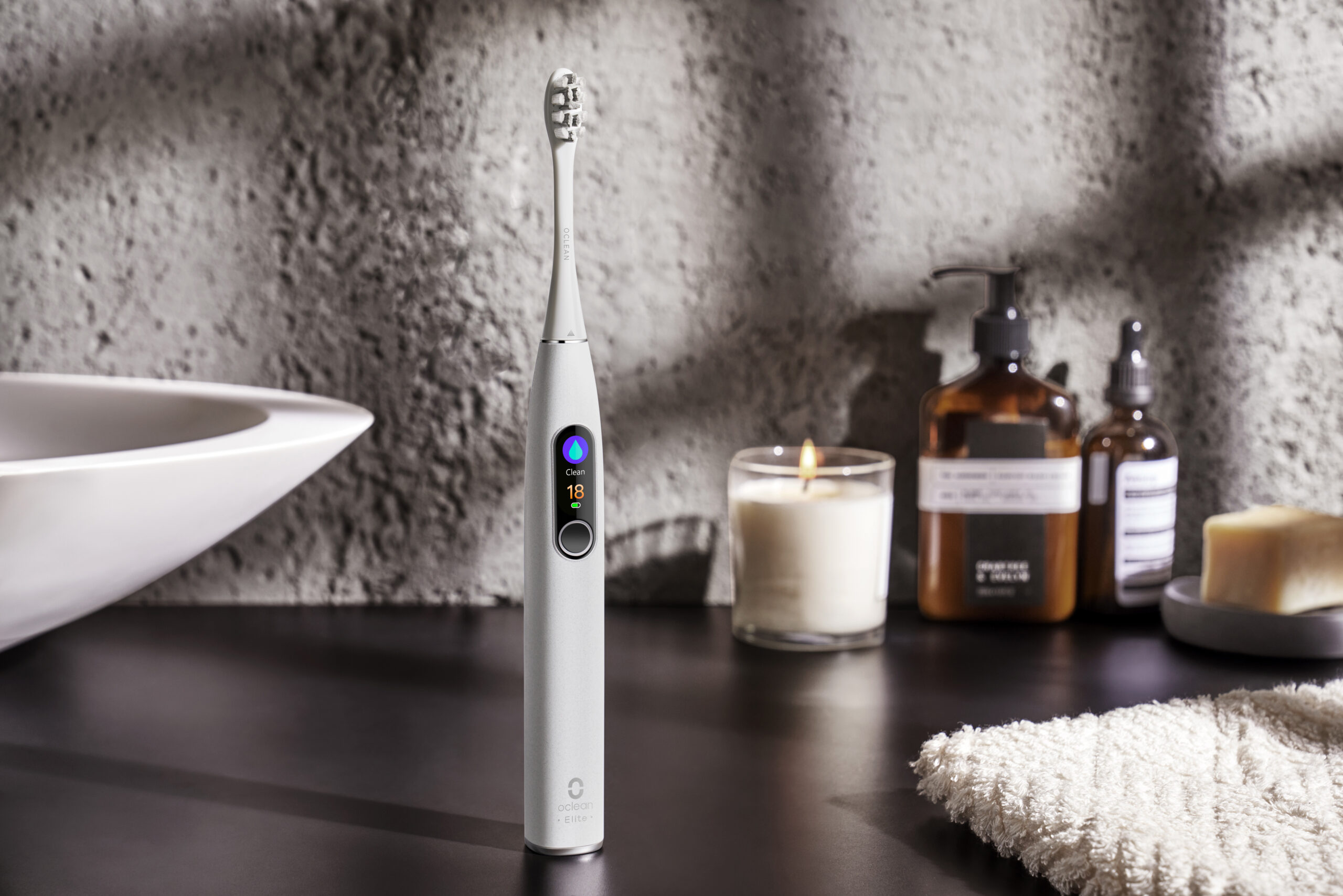 OCLEAN's X Pro Elite Smart Electric Toothbrush (https://www.oclean.com/)
One of the smartest brushes on the block, the X Pro Elite Smart Electric Toothbrush by OCLEAN boasts a battery life of up to 35 days and Qi Quick Charge technology enabling it to fully charge in just 3.5 hours. With unprecedented breakthroughs in functionality and style that earned it the Good Design Award, the X Pro Elite features WhisperClean technology certified by Quiet Mark. This allows the device to emit at an ultra-quiet 45dB when operating at maximum power, compared to the 55-65dB by competitors. Using OCLEAN's AI algorithm, the X Pro Elite Smart Electric Toothbrush analyzes the way you brush your teeth, and even recommends methods to improve your technique using the dental model on its 0.96-inch touch screen display. Instant feedback communicates with users by relaying a total brushing score, time and keeps you brushing at your best with a blind-zone reminder. The toothbrush's high-powered motor spins at a maximum of 42,000rpm to ensure you reach and detect difficult plaque and stain build ups with ease. It also features DuPont Diamond Bristles to better protect gums and teeth enamel. The X Pro Elite's stylish, yet elegant design is an industry first—with OCLEAN utilizing tactile craftsmanship on the exterior to create a stone-like feel in the hand and a natural and textured finish to seamlessly match any modern bathroom.

*** FOR THE HOME ***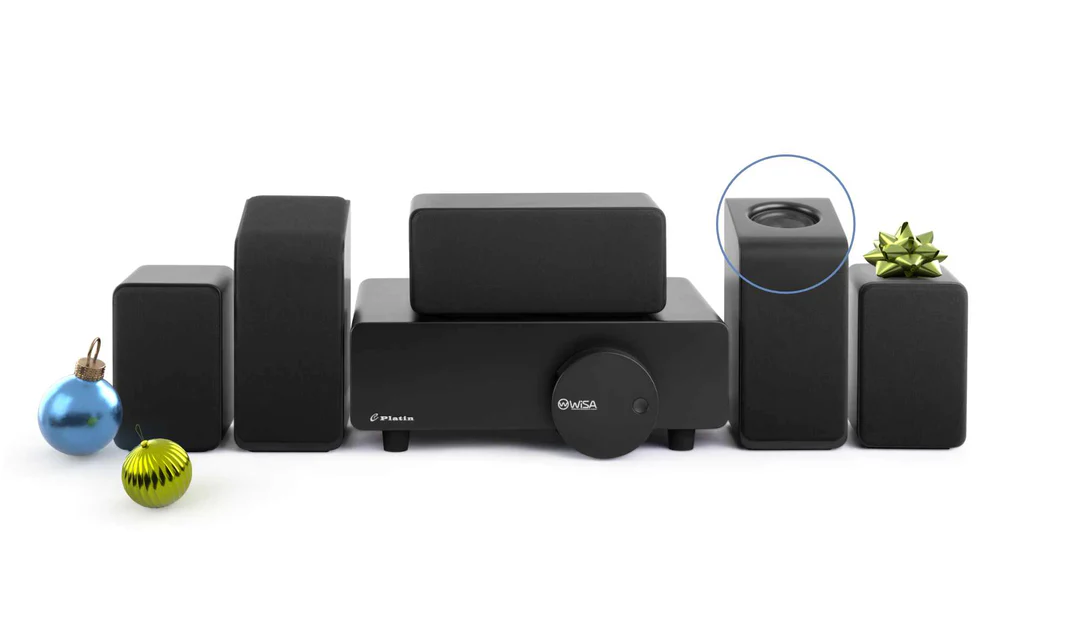 Platin Audio's 'Monaco' 5.1.2 Wireless Audio Surround Sound System (https://www.platinaudio.us/)
For those who don't want to compromise on their entertainment, the newly launched Monaco 5.1.2 with WiSA SoundSend from Platin Audio unlocks the high-definition sound that today's music, movies, games and shows offer—delivering it with cinema-quality surround sound. The first wireless audio system to incorporate true Dolby Atmos up-firing speakers, Platin Audio's Monaco 5.1.2 fuses state-of-the-art WiSA technology and the power of Dolby Atmos to deliver an immersive audio solution for customers to enjoy a theater-level experience from the comfort of home. Its simple plug-and-play setup can transform any entertainment center equipped with a smart TV into a spatial sound arena within minutes. Platin Audio's team of passionate designers and engineers has committed itself to being a technology leader in the category, working to make high-performing audio systems that facilitate high-quality aural and visual storytelling. The company has upped its ante with its Monaco 5.1.2 with WiSA SoundSend, which leverages WiSA HT's eight channels of high-definition, extremely low-latency and tightly synchronized audio to decode and properly play Dolby Atmos audio tracks in a home environment. With integrated front left and right up-firing speakers, the audio system is uniquely engineered to the Dolby specifications for Dolby Atmos and is actually certified by Dolby. Now, instead of listening to your favorite streaming and on-demand content with audio emanating from only one direction, you'll hear dragons swooping overhead or feel like you're actually in the crowd at the big game.  It's a true entertainment game changer that will be appreciated potentially daily for years to come.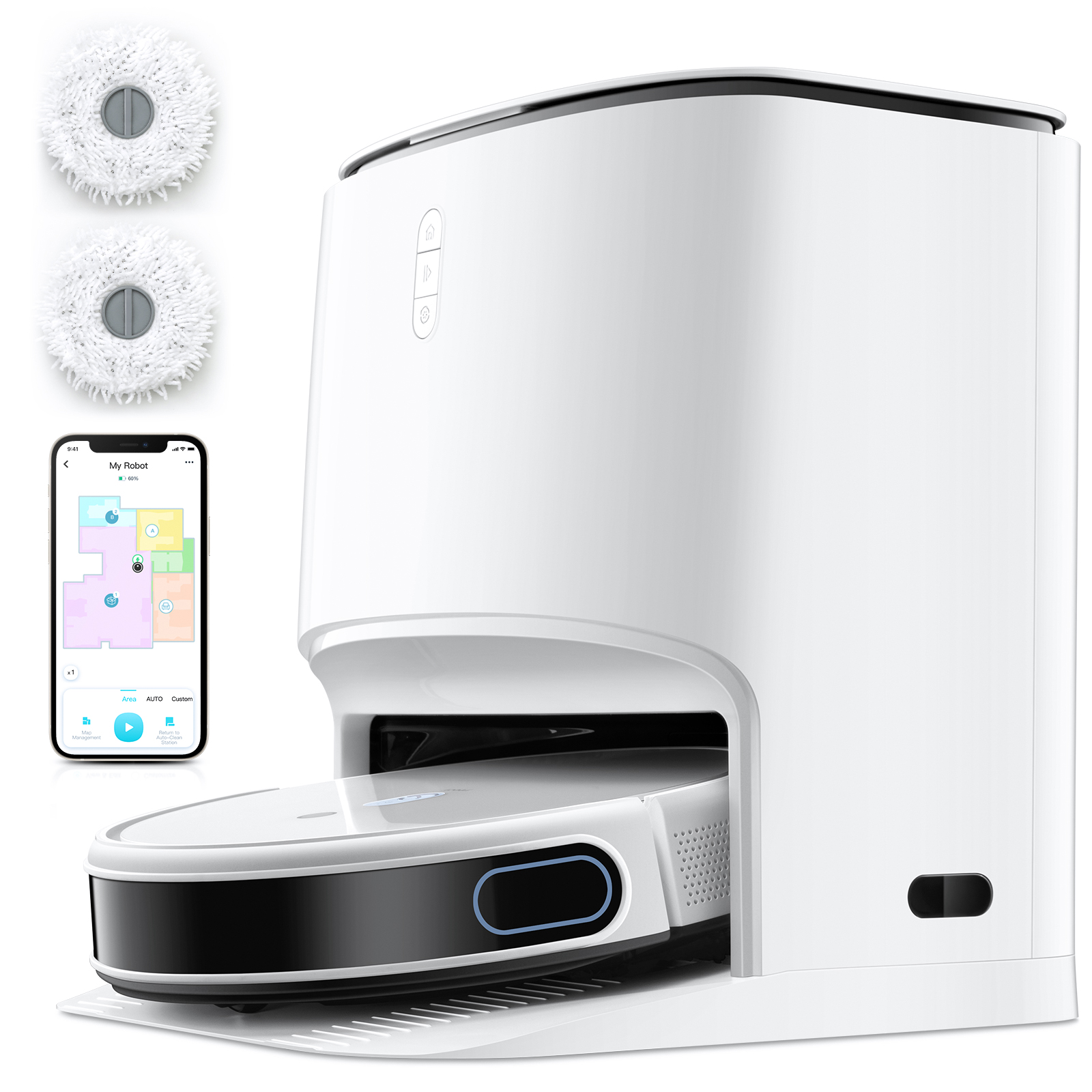 yeedi Mop Station Pro (https://www.amazon.com)
The yeedi Mop Station Pro is a built-in "washing machine" for your mops. The yeedi mop station pro is yeedi's newest cleaning robot combo with a built-in mop washing machine. The self-cleaning station automatically washes the mopping pads every 10 minutes to keep them clean—and dries them when cleaning completes. Truly hassle-free and hands-free. It boasts 3000Pa strong suction power to pick up any dirt on the floor, and a 750ml capacious swapping dustbin bigger than that of most robot vacuums on the market stores more dust for less emptying. Two mopping pads with 10N force to the floor cling to the ground and spin 180 times per minute to loosen and wipe off the most annoying stains with ease. Its smart visual mapping and navigation identifies your rooms to rebuild your home layout and plans an efficient cleaning path for whole floor coverage without missing any spots. It also has a carpet detection sensor that identifies your floor. When a carpet is detected, yeedi will steer away from it in mopping mode and automatically crank up suction power in vacuuming mode to assure you get the best clean. The mops are always clean to perform for next time. Two 3.5-liter water tanks store clean and wastewater separately to avoid cross-contamination. yeedi even dries the washed mops to avoid odor generation when clean completes. The yeedi app and voice control lets you set cleaning sequence, schedule cleaning, set up a no-go zone, and more anywhere, anytime, and integration with Alexa and Google Home allows you to clean with your voice. Powered by a 5200mAh battery, it also boasts a full 180 minutes of runtime on a single charge and with auto recharge. It'll return to the base station for charging and resume cleaning right where it left off. With this yeedi Mop Station Pro innovation, keeping a clean and thoroughly mopped floor has never been easier.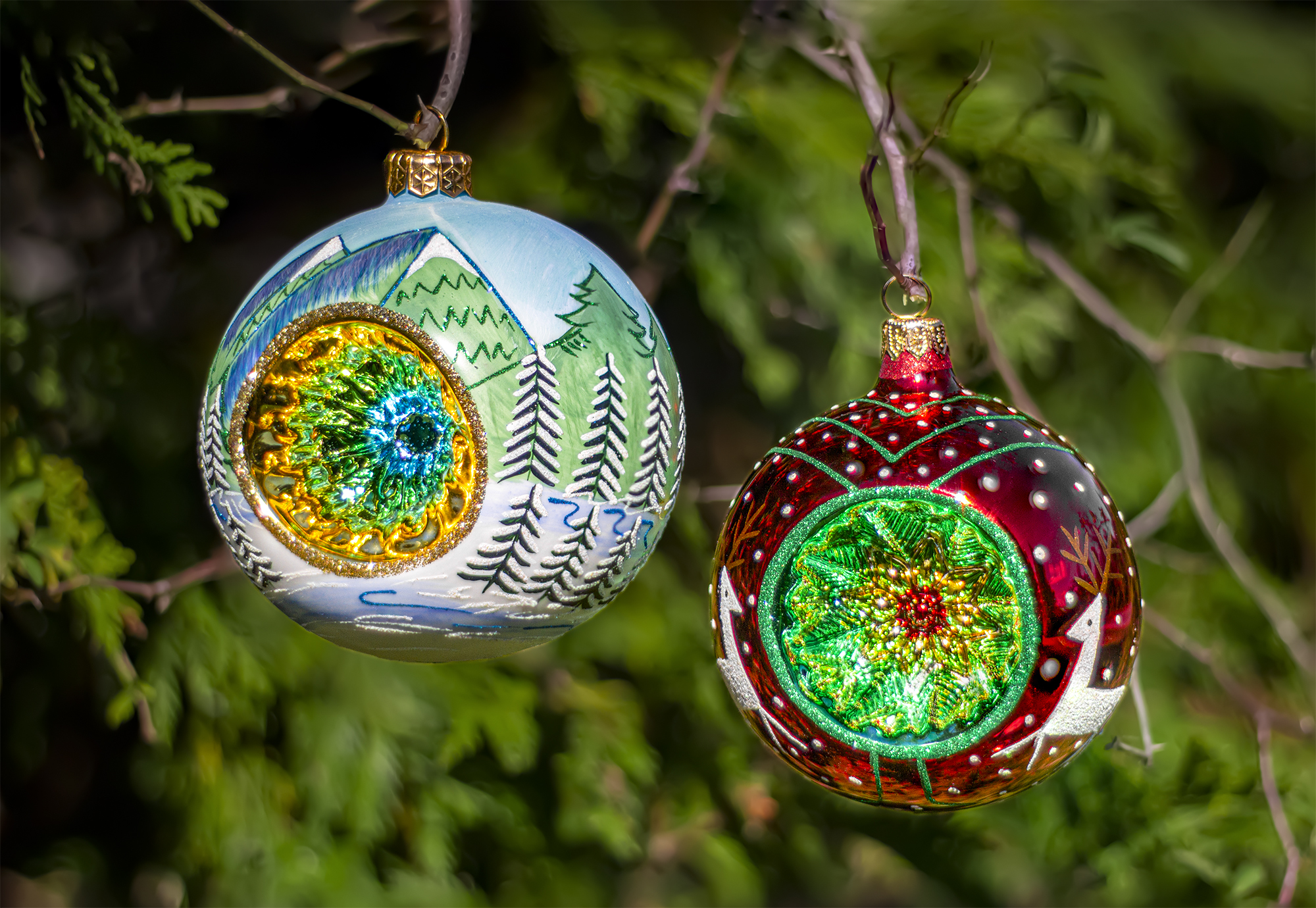 Joy to the World Collectibles (https://joytotheworldonline.com/)
Joy to the World Collectibles (JTTW) has released more than 50 new hand-crafted ornaments for 2022—just in time to decorate your holiday tree this year or help others adorn theirs in fabulous form. The European company uses Poland's top artisans, which includes a talented slate of sculptors, glass blowers and painters, to create unique these handmade ornaments. It takes an average of seven production days to make each piece, with master artisans crafting each ornament from the beginning stages of the clay mold to the finishing touches of glitter. Certain to have something for everyone, Joy to the World Collectibles' exclusive, collectible ornaments feature 1,000-plus designs. One of its claims to fame is that the studio offers the world's largest pet ornament collection with more than 750 options, ranging from diva dogs, cats and birds to pets in ugly sweaters … and every breed of pup you can think of. Travel enthusiasts can commemorate their adventures with luggage tag and themed Santa ornaments reflecting countries, states and cities across the globe—all made entirely by hand. The collection also consists of traditional holiday favorites, including intricate Santa Clauses, nutcrackers, festive snowmen and wintry scenes. There are also options for every niche or specialty audience like cocktails for drink aficionados, festive finds for foodies, and ornaments for travel enthusiasts, sports lovers and outdoorsmen.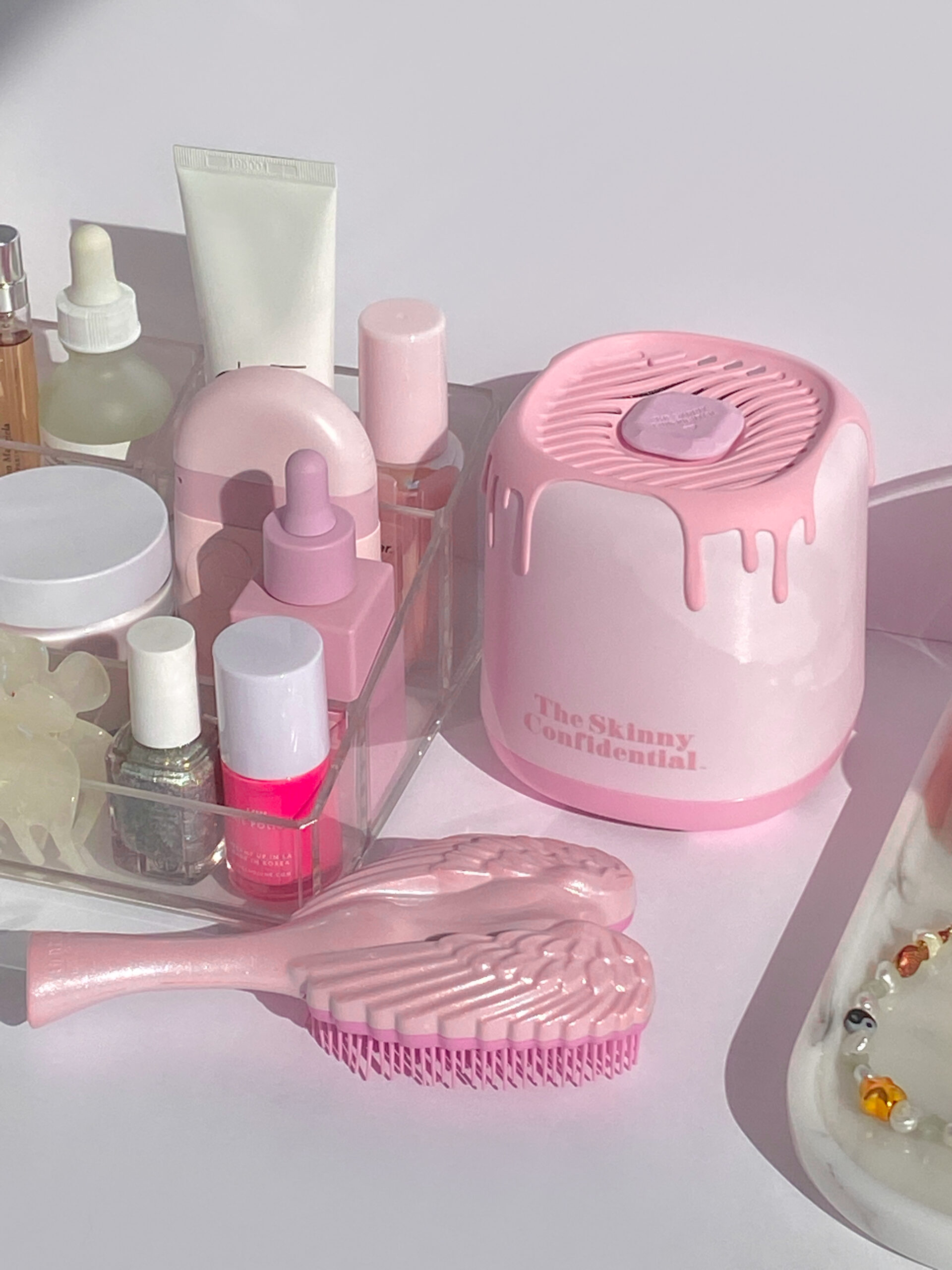 Canopy x The Skinny Confidential Aroma Diffuser (https://getcanopy.co/)
A diffuser that tantalizes all five senses and doesn't require water to operate? Yes, please. The limited-edition Canopy x The Skinny Confidential Aroma Diffuser makes aromatherapy easy and efficient. Canopy, a line of clean wellness devices for the home, and Lauryn Evarts Bosstick, creator of The Skinny Confidential lifestyle brand, have partnered to create the cute, pink aroma diffuser that is skin-friendly and dermatologist-approved. It's also waterless, meaning no mess and no mold—making it effortless to elevate your space. With two ways to diffuse, via a fragrance puck resting on the top grate for short-term diffusion or inserted well inside the body of the device for long-term diffusion, this tool makes it easy to switch aromas and have complete control over your experience. Its compact size also makes it perfect for any room or surface. Plus, it's easy to use and clean. Customers utilize aromatherapy for stress relief, energizing the mind, boosting mood and promoting relaxation. With this diffuser's versatile setup, diffusing can be made part of a daily ritual, whether while working, meditating, during skincare or at bedtime. Choose from three delicious aromas: "Hot Girl Morning," a refreshing citrus scent to awaken the senses; "Mommy Needs a Minute," a vanilla-scented afternoon pick-me-up; or "Get the F*** to Bed," a Zen incense oil designed to clear your mind and help you relax. Don't worry about exposure to harsh chemicals, either. This vegan, cruelty-free product offers a clean diffusion and is free of parabens, phthalates, sulfates, mineral oils and synthetic dyes.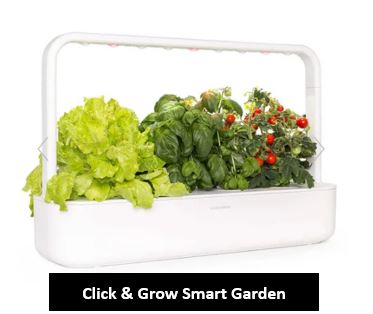 Park Seed Company's Gardening Supplies (https://parkseed.com/)
Grow your favorite foods and flowers effortlessly every day of the year with the fully automated Click & Grow Smart Garden 9. This is Park Seed Company's self-sustaining indoor garden that makes sure your plants get the perfect amount of water, light, oxygen and nutrients so they flourish with the freshest taste and most nutritious value. Established in 1868 by 15-year-old George W. Park, Park Seed Company is one of the oldest and largest mail-order seed and plant companies—priding itself in offering the highest standards in products and services to home gardeners. Its Click & Grow Smart Garden 9 does all the work for you with its self-watering system, energy-efficient LED lights and smart soil technology. Simply plant your favorite Park Seed brand seeds in the biodegradable Grow Anything Pod and pop them into the Click & Grow Smart Garden 9. Its stylish, minimalist design blends beautifully into home decors, while adding a contemporary solution to modern living: greater self-sufficiency that reduces trips to the grocery store. Another convenient Park Seed product is the Kangaroo Collapsible Garden Container or, as the company refers to it, the "garden bag of the future." It stays upright and open while you work, freeing gardeners' hands for raking leaves, pruning plants, spreading mulch or whatever "today" in the garden brings. Then, when empty, the bag swirls flat, forming a three-inch circle you can hang or stack anywhere. Constructed of super-durable, lightweight polyvinyl, the Kangaroo Collapsible Garden Container is as tall as it is wide and is perfect for anytime you run across a chore that needs doing. Mildew-resistant and strong enough to withstand punctures and tears, it will last for many seasons of tough garden chores. In fact, you'll wonder why you ever bothered with anything else.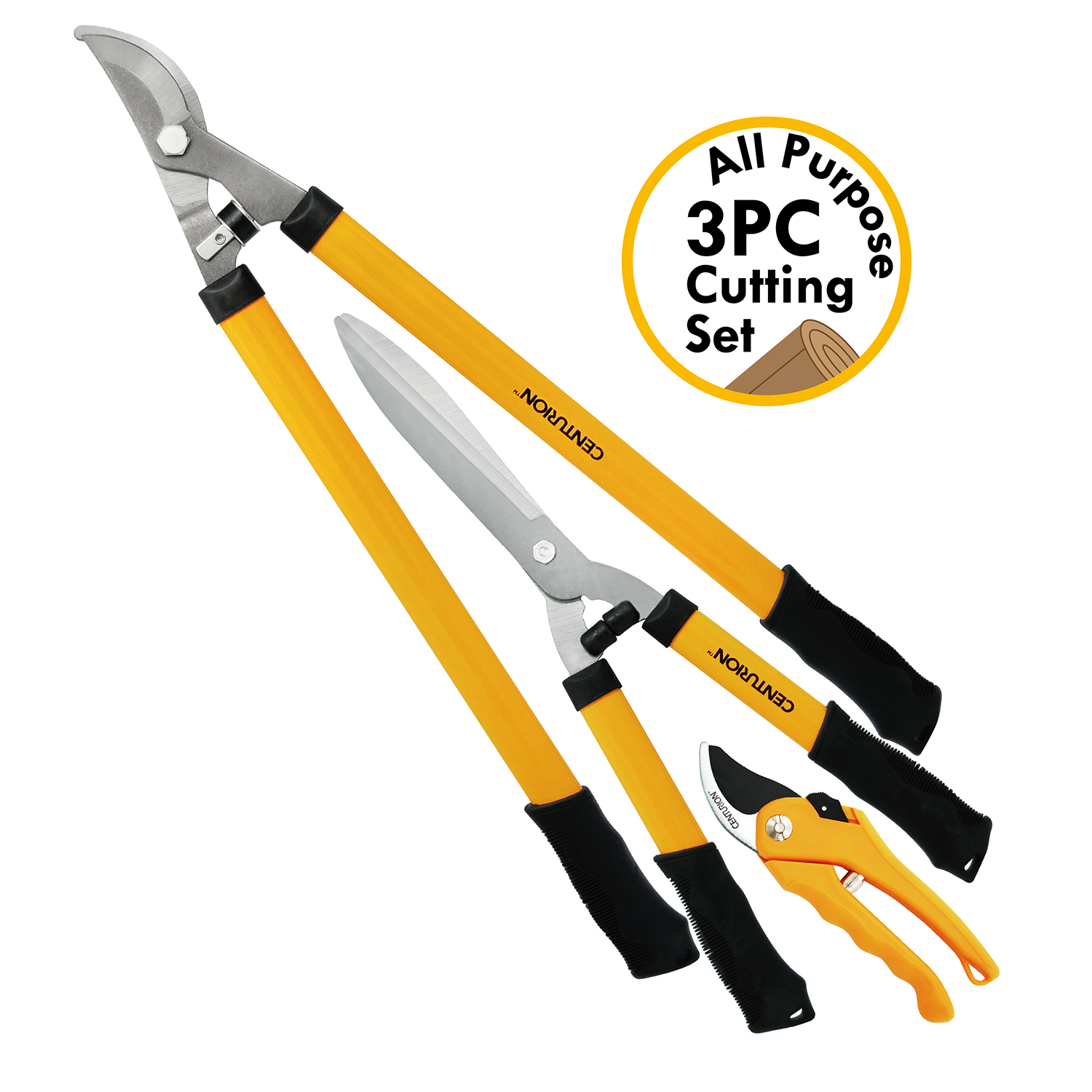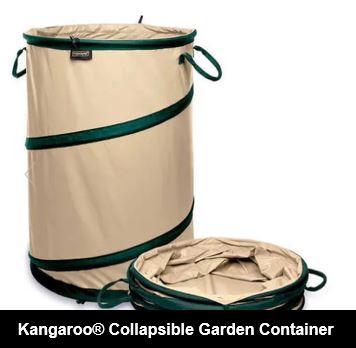 3-Piece Gardening Set by Centurion (https://www.amazon.com/)
Centurion's 1222 3-Piece Lopper, Hedge Shear and Pruner Set delivers three key pieces of equipment in one package to get any yard in tiptop shape. The ergonomic steel lopper, heavy-hardened carbon steel hedge shears and a comfortable molded grip pruner make trimming and cutting branches, bushes and plants a breeze. Plus, their bright yellow handles make them easy to find when left outside. Centurion gardening tools are designed and engineered to be customer-favorites. With the right tools, users will get a lot more done and, most importantly, won't be quite as sore at the end of a gardening day. This three-piece lawn and garden set is made to last with an ultra-durable and strong carbon steel blade that ensures super long life and is also rust-resistance. The lopper features fully hardened, precision-ground steel blades that stay sharp, which help the blades glide through even 1.5-inch wood without a problem. Centurion's hedge shears have heavy hardened carbon steel blades that stay sharp, with a wavy blade design. This helps to grip branches for solid cutting. The tool also features a shock-absorbent bumper to help reduce strain. The final item in the set, Centurion's bypass pruner, cuts branches up to 1/2-inch in diameter, has hardened high carbon steel blades and a PVC, non-slip cover on the handles to provide more grip. With this Centurion tool set in hand, your trees, shrubs and bushes can always look beautiful.
*** FRAGRANCE FORWARD ***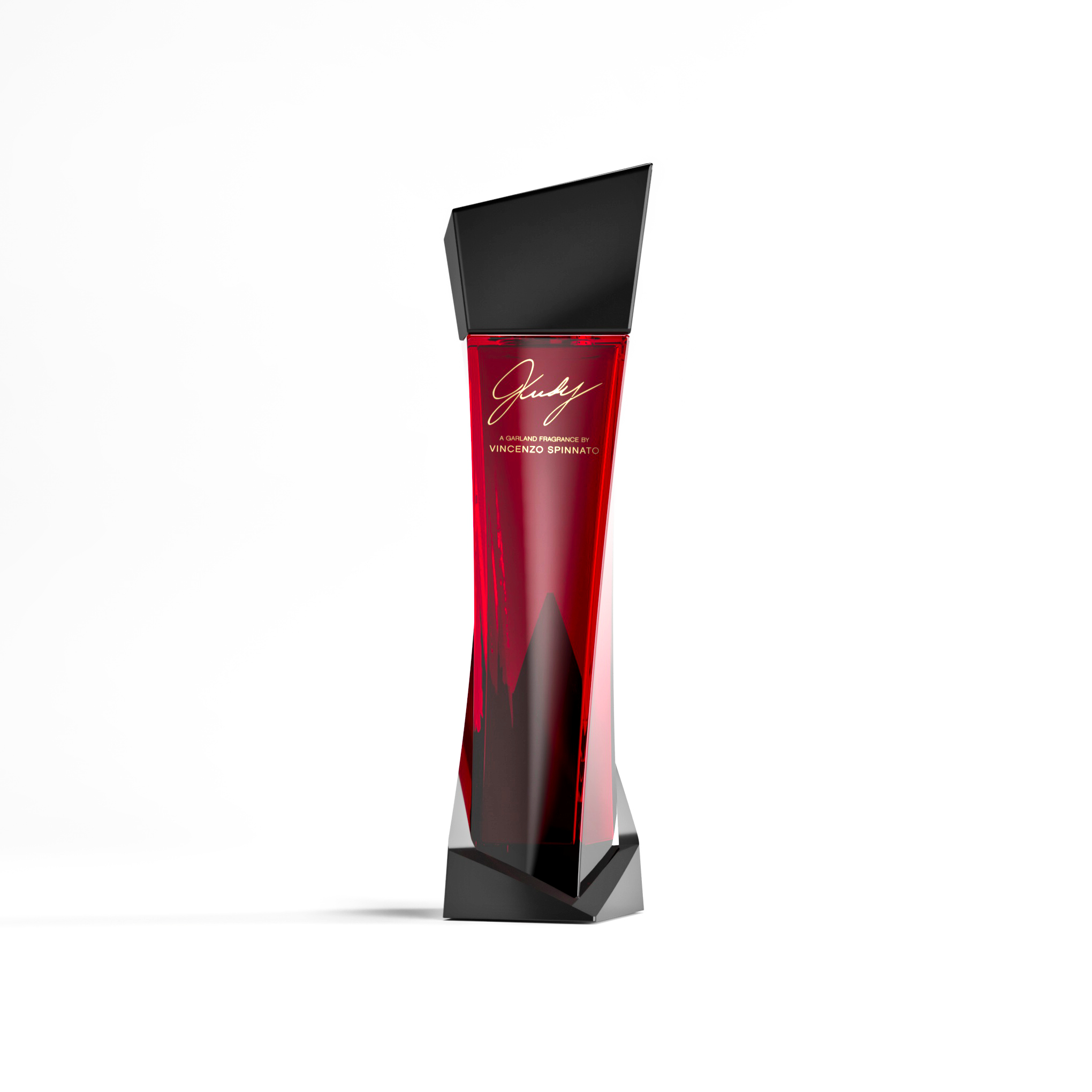 Judy – A Garland Fragrance by Vincenzo Spinnato (https://judygarlandfragrance.com/)
Old Hollywood nostalgia comes alive in this sophisticated, modernized fragrance created to capture the spirit of Judy Garland. Developed by cosmetic chemist Vincenzo Spinnato, Judy – A Garland Fragrance was created in honor of Garland's 100th birthday celebration, and is reminiscent of the late star's favorite scents, aromas and perfumes. But, how does one formulate a legacy? Garland's daughters, Lorna Luft and Liza Minnelli, tapped the "certified nose" and President and CEO of TurnKey Beauty, Inc. to oversee the entire project, from fragrance development and manufacturing to creating a custom bottle and packaging. It's Spinnato's goal that Judy – A Garland Fragrance respects the starlet's memory and hopefully introduces her to a new generation of fans. Just like Garland, this all-inclusive and gender-neutral scent embraces everyone. It showcases dark orchid, coriander, a medley of sultry gourmand and spice notes and a hint of the official Judy Garland Rose. The coriander, elemi and Californian grapefruit shimmer over a heart of honeyed rose before deepening to notes of dark orchid and pink pepper, intended to evoke the emotion of Garland's music and classic Hollywood films. Judy – A Garland Fragrance creates a luring and captivating experience, as the lingering sweetness of tonka bean, bourbon vanilla and caramel balance against notes of velvety musk and patchouli woods. For a limited time, customers can purchase the fragrance in a limited-edition, 100th birthday celebratory bottle, with 1 percent of the net sales going toward the Entertainment Community Fund.
*** STYLE ***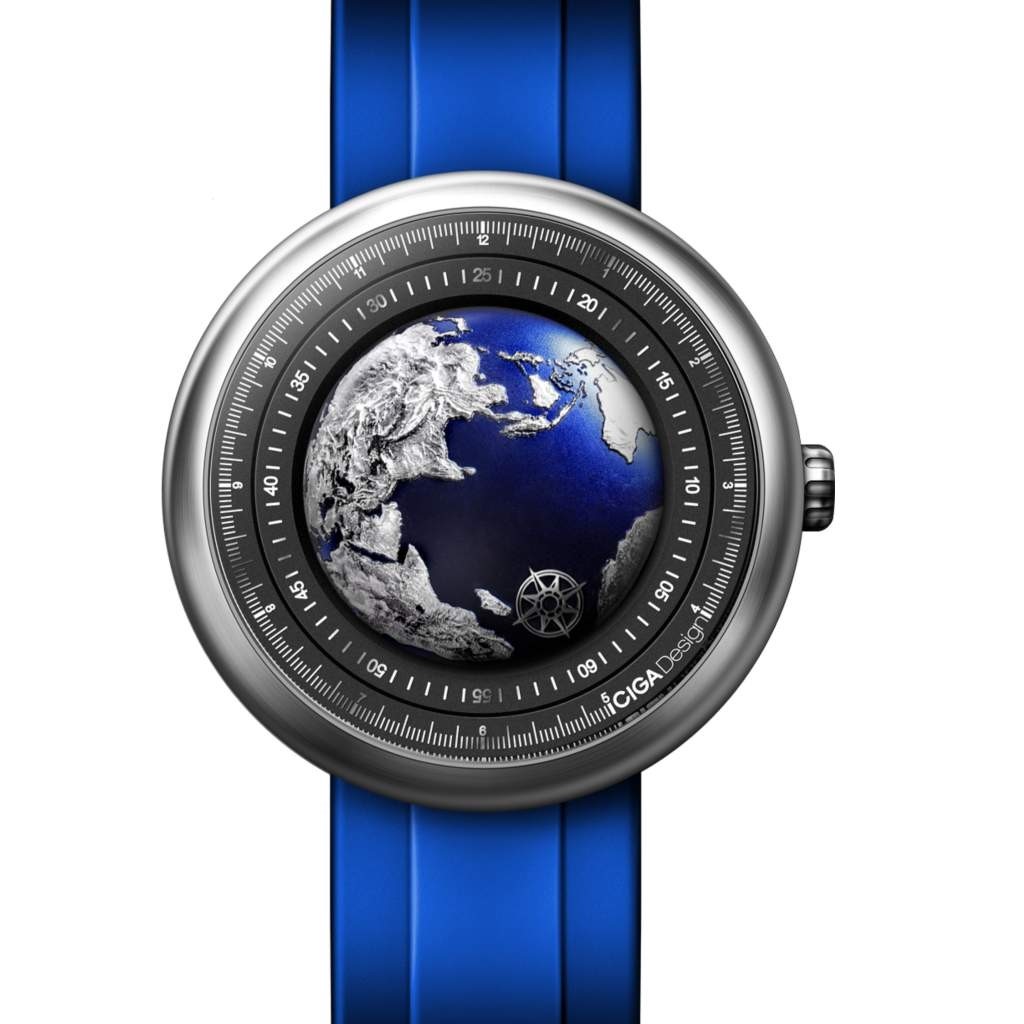 Blue Planet Watch by CIGA Design (https://cigadesign.com/)
An exquisitely designed watch, the Blue Planet watch from CIGA Design is centered around our collective home: Earth. Richly depicting crisp oceans, sprawling mountains and pristine land, the intricate design of this award-winning timepiece is complemented by a curved sapphire glass dome that reveals every detail on the dial, perfectly illustrating the planet's atmosphere and the protection it provides. To fully appreciate the Series U Blue Planet mechanical watch, CIGA Design has notably transformed the conventional way of telling time. The compass rose featured on the watch's face acts as a pointer to the two orbiting rings to give a reading of the hour and minute. This simple, innovative way of time telling allows the wearer to fully appreciate the unique aesthetic and function  of the Blue Planet watch—also serving as a reminder of how we should appreciate and protect the Earth. In fact, CIGA Design has collaborated with the Earth Day Organization to launch a special edition gift box to put environmental protection into action. It combines the watch and EDO's "Protect our Blue Earth"-themed pendant using environmentally friendly decoration. The watch features a "World Earth Day" limited-edition logo on the bottom cap using environment-friendly screen printing, while the Blue Planet's case is made of more expensive and eco-conscious recycled titanium material to help to reduce carbon pollution. A piece that will stand the test of time, this 2021 GPHG Challenge Watch Prize Winner gives you the world on your wrist.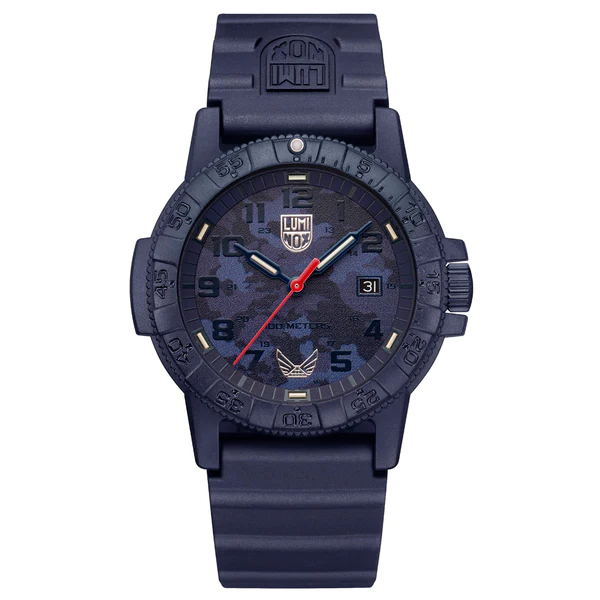 The Luminox X Volition America Leatherback Sea Turtle Giant Watch (https://volitionamerica.com/)
Make a bold statement with the first-ever, full Navy pallet watch from Luminox X Volition America. The collaboration's Leatherback Sea Turtle Giant timepiece comes in the exclusive "Navy Out" colorway and features a striking tonal camo dial and red secondhand. The Volition America logo is placed at 6 o'clock on the dial—offering hardcore Luminox customers a watch that showcases their charitable spirit and devotion to the brand's DNA. Featuring a 44-millimeter, fiberglass compound-case and water resistance up to 100 meters, this all-Navy Sea Turtle Giant watch is Swiss-made and equipped with the proven Luminox Light Technology lighting system that emits a constant glow in any light condition. It's "Always Visible," self-powered for up to 25 years. The Luminox and Volition America partnership benefits a greater purpose that aligns with both brands' missions of supporting the U.S. and those who believe and fight for the nation's freedoms. With each watch sold, a portion of proceeds will go toward the Folds of Honor nonprofit organization, which supports families and spouses of fallen or disabled military heroes through educational scholarships. Volition America is a collaboration of premium brands with the desire to build unity in our country, empower positive choice, and encourage a unifying expression of love for America that transcends culture, gender, race, age, and political beliefs.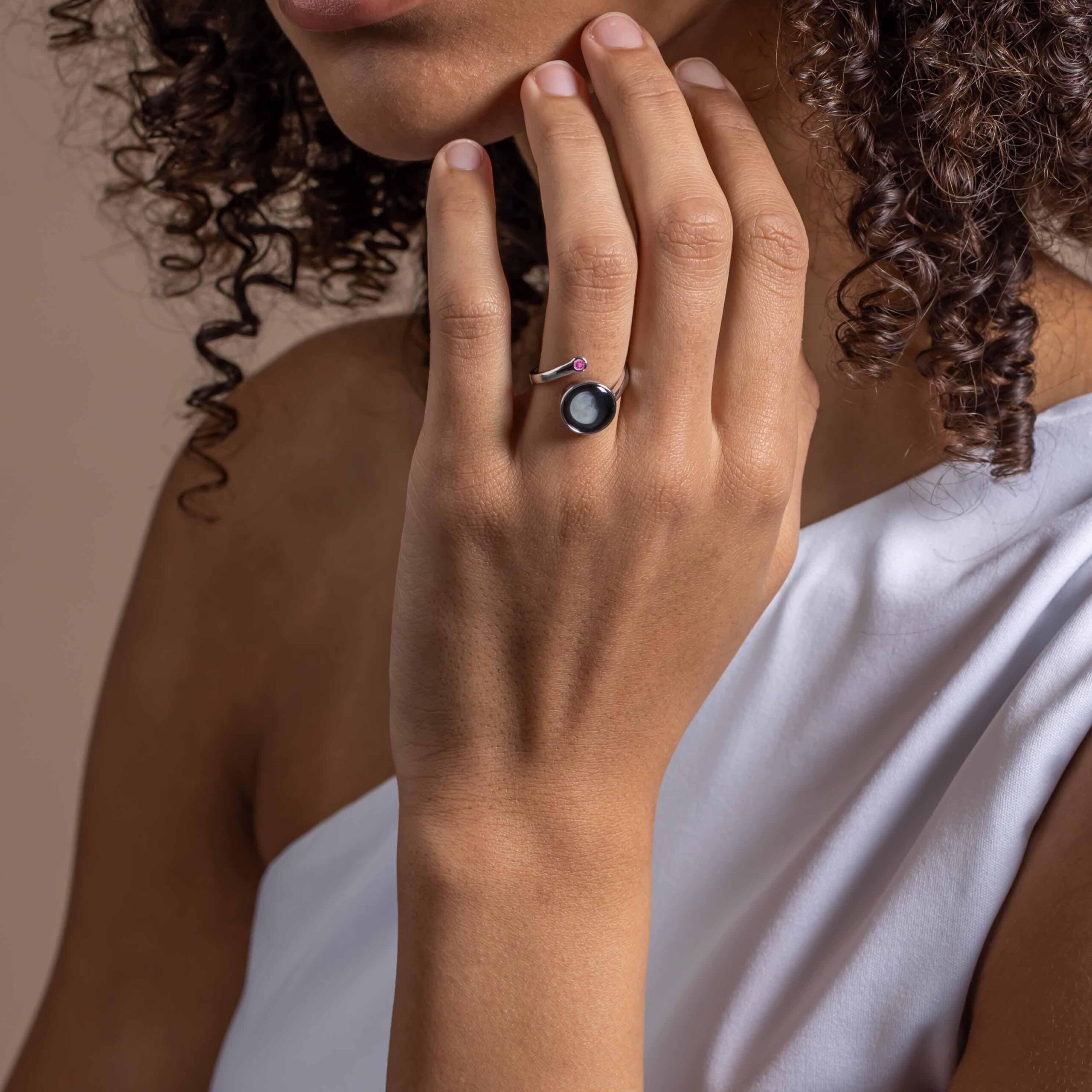 Moonglow Personalized Jewelry (https://www.moonglow.com/)
Moonglow Jewelry offers personalized fashion accessories with a unique and meaningful flair, allowing you to unique capture (and wear) life's moments in the celestial sense. Founded by Julien Plouffe and Aurelie Dudziak, the company began with the idea of connecting people with the moon phase that correlates to their most important memories and events. They brought this vision to trade shows and consumers—helping people find their moons and moments—before gaining an international presence and establishing its headquarters in Miami, Florida. Moonglow Jewelry uses quality metals and hand-finished touches in its product line of necklaces, bracelets, rings, earrings, anklets and men's pieces. Its Birthstone Cosmic Spiral Ring is a classic item featuring an attention-getting charm that brilliantly depicts how the moon phase looked on a special date along with a birthstone. This rhodium-plated ring includes a 10-millimeter constellation image, mini-Swarovski birthstone crystal and is adjustable to fit sizes six through 10. Another top pick from Moonglow Jewelry's various opportunities to showcase special moon-phase moments is the Moon & Crystal Tie Bar in Black. It's a sophisticated, modern take on traditional tie clips and more personal and meaningful than standard initial engraving. This slim, moon-phase accessory makes an eye-catching statement for the fashion-forward and comfortably casual, alike. Artfully crafted in black matte or brushed stainless steel, the Moon & Crystal Tie Bar features a lunar phase charm that recalls a special moment in time. Wearers will love the novel way it glows in darkness and the playful drop of the sparkling Swarovski crystal for an added touch of class. Simply choose the date and Moonglow Jewelry will do the rest. The tie bar will arrive in a signature gift box with a card describing the moon phase selected. Not sure which moon phase to choose? Take the company's moon quiz to learn more.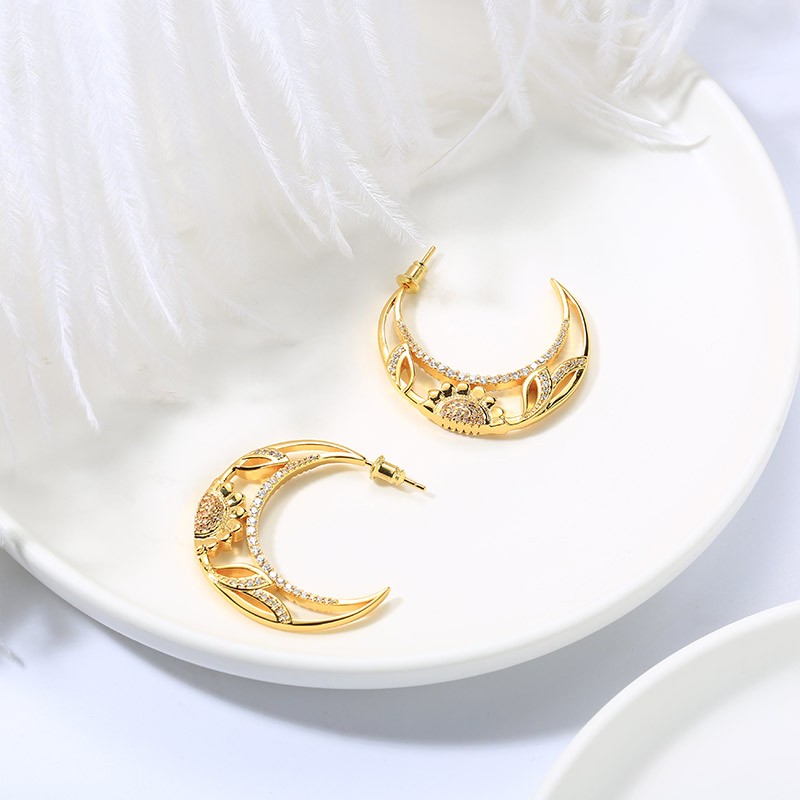 14K Gold-Plated Moon Sunflower Hoop Earrings by VANCARO (https://www.vancaro.com/)
Designed by VANCARO, a company known for unique jewelry designs, the Moon Sunflower Hoop Earrings for Women feature exquisite designs on both sides of each piece—turning heads of passersby from every angle. The 10-year-old company expertly crafts original, high-quality jewelry for all life's celebrations, including a collection of designer and wedding jewelry with superb workmanship. VANCARO's Moon Sunflower Hoop Earrings are a testament to this by featuring 14K gold-plated, hypoallergenic copper for a more lustrous appearance and AAA premium-quality, white cubic zirconia that make the earrings' sculpted moon shine like the satellite planet they're modeled after. The nature-inspired jewelry is intended to evoke the symbolism behind the sunflower highlighted in the design, with its bright yellow blooms crafted to lift the mood of those receiving the delicate piece. Designers decorated the jewelry with sparkling stones and precious metals to emphasize the flower's beauty and incorporated yellowish-orange champagne cubic zirconia stones studded into the sunflower's center to add a touch of softness. Sunflowers are an emblem of happiness and optimism and represent longevity, love and loyalty making it a highly meaningful gift item.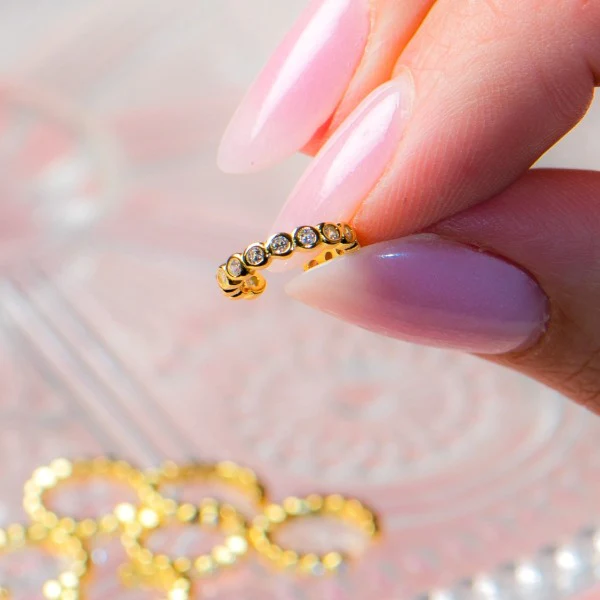 Ear Cuffs from Starlette Galleria (https://www.starlettegalleria.com/)
Do you love the look of extra piercings, but aren't sure you want to commit? The Bezel Ear Cuff by Starlette Galleria has you (and your ears) covered and can bend gently to your appendage, making it easy to put wherever you'd like on your lobe. The universally sized Bezel Ear Cuff (reportedly a top-seller for the company in 2020) is crafted with 925 sterling silver. Customers can purchase the ear cuff plated in rhodium or 14-karat gold, which is set in a bezel setting with AAA cubic zirconia stones. Starlette Galleria's bedazzled Ear Cuff is another great option that gives wearers the opportunity to rock a non-permanent look with this chic, removable piece. The hypoallergenic item is made of 925 sterling silver, plated in rhodium or 14-karat gold, features AAA cubic zirconia stones and is set in a classic prong setting. You can mix and match these individually sold ear cuffs, which are great for people of all ages. Do note that both items can be flipped off when removing things from behind your ears so wear mindfully. Starlette Galleria's collection varied of luxury items include necklaces, bracelets and earrings—making for great gifting options for friends and family.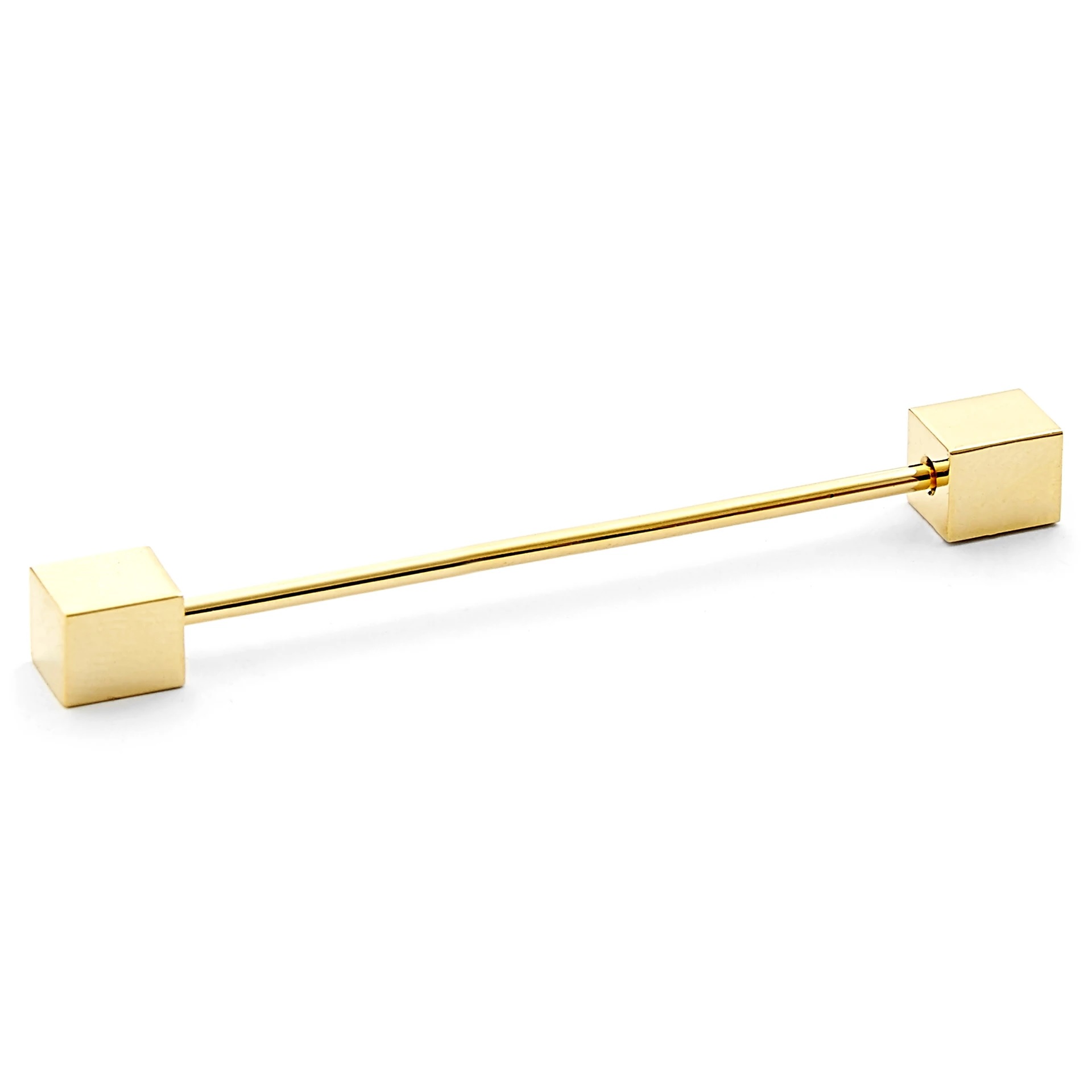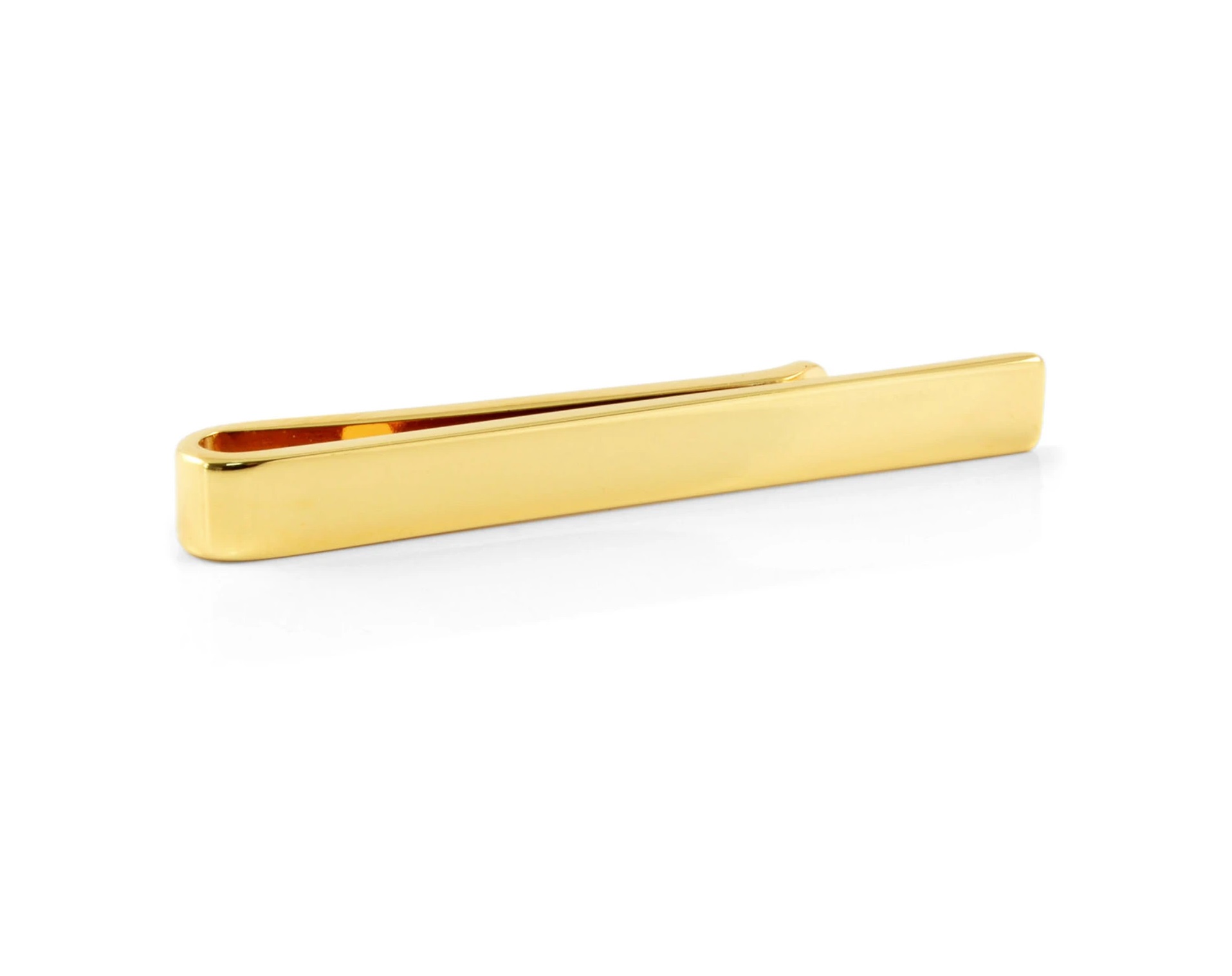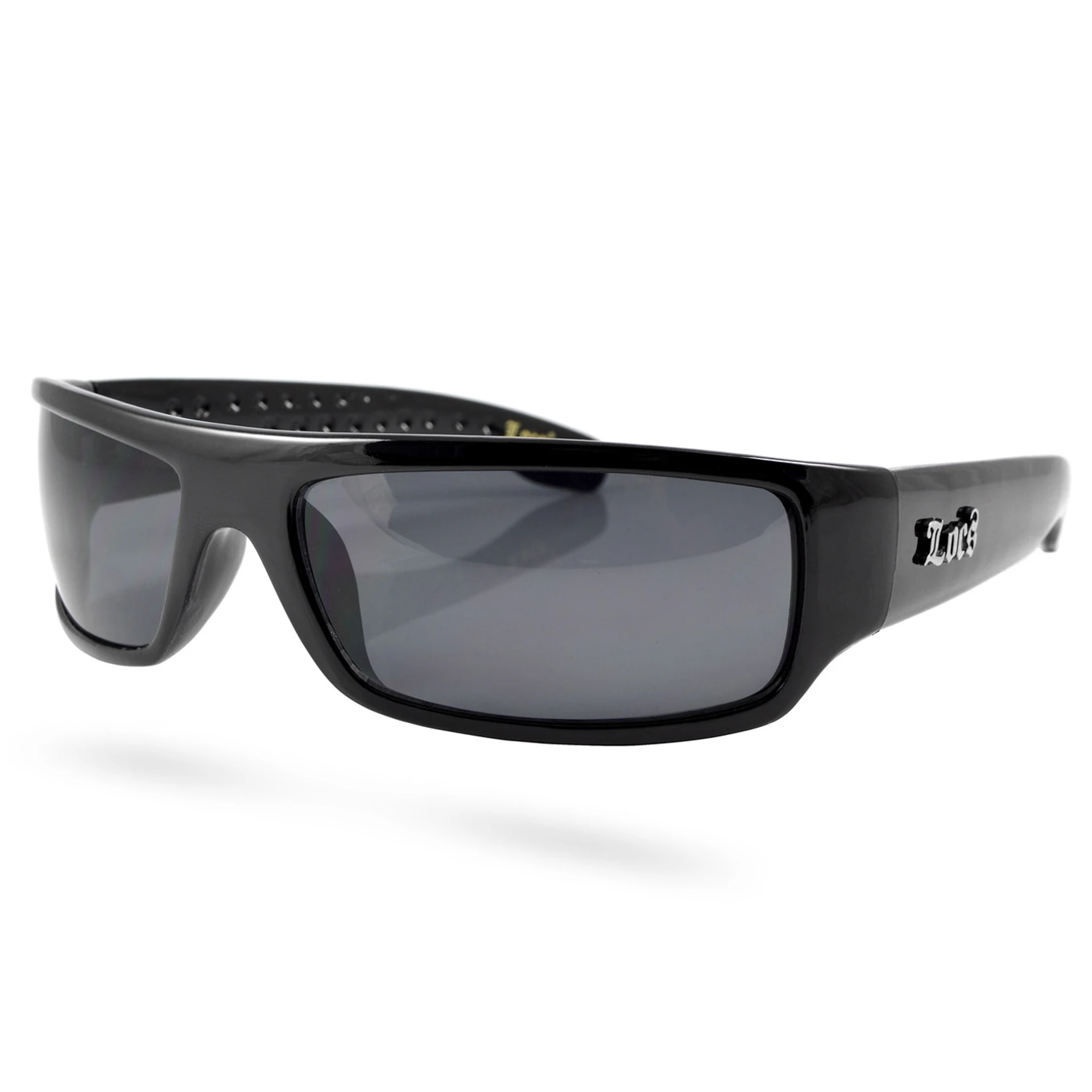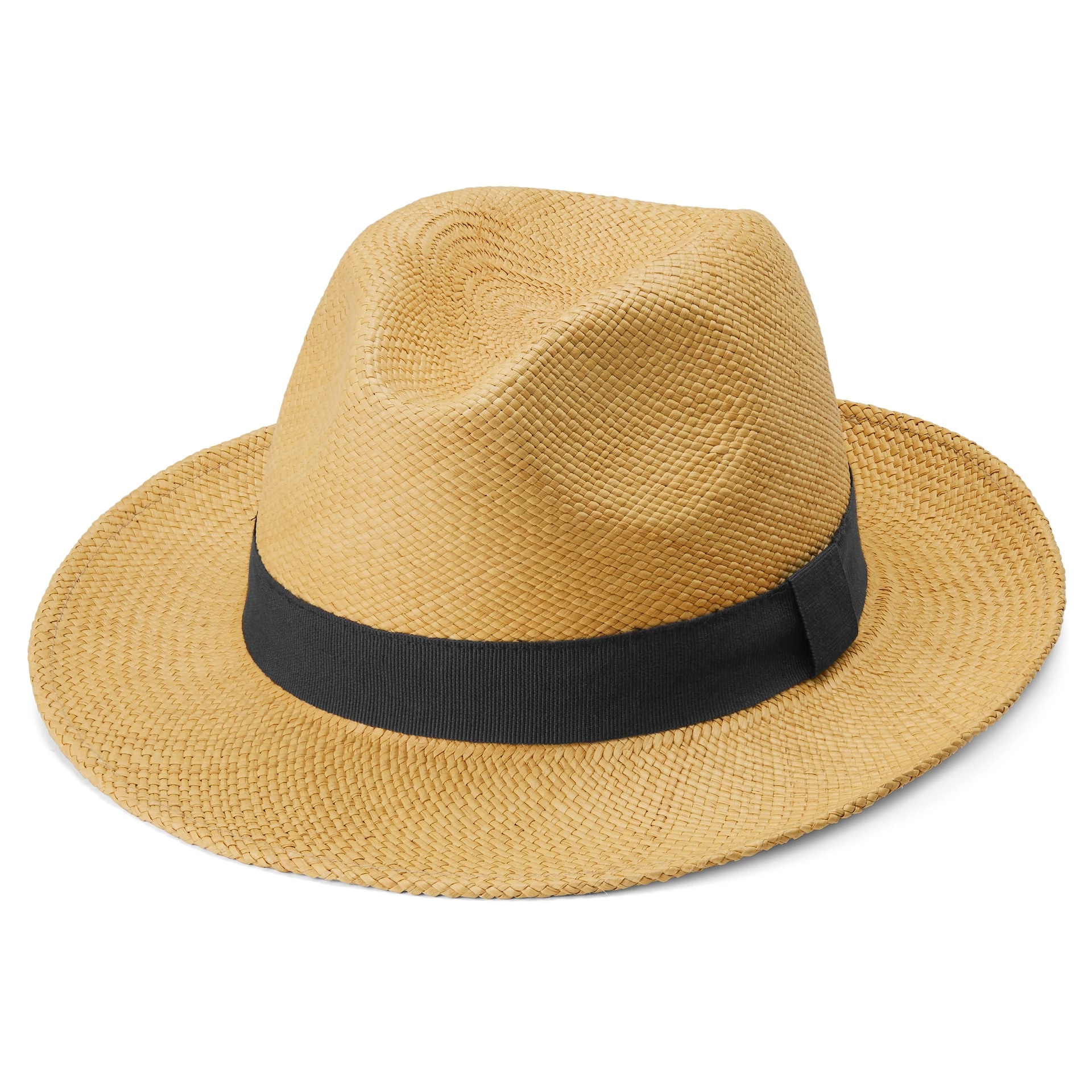 Trendhim Style Accessories for Men (https://www.trendhim.com/)
Men's accessories are not just reserved for special occasions, nor are they specific to any group of men. It's also not about gimmicks or impressing others. To Trendhim, it's about telling your story and expressing what makes you your own—specifically through the smaller things you wear. The brand designs quality men's accessories that are both fashionable and affordable, ranging from bags and belts to watches and sunglasses. Its Short Gold-Tone Tie Bar and Gold-Tone Cube Collar Bar each provide an extra touch of modern gentleman to your look. The shorter length of the tie bar is a good fit for a narrow or a semi-narrow tie and helps keep the garment in place while making you look dapper at the same time. Trendhim's cube collar bar also adds a touch of class to your simple fit, sitting neatly behind a tie-knot or at either ends of your shirt's collar. For sunny days, the company's vast product line has you covered—literally. Its Classic Black and Black Biker Sunglasses are crafted with the urban, streetwise rider in mind and feature a sleek, modern and edgy style. Part of Trendhim's Locs biker collection, these swaggy shades have a slim and sculpted look, with the frame's smoky, dark lenses delivering all the UV protection—and bad boy appeal—you'll need to take your baby out for a cruise. In addition, the Mustard Yellow Ecuadorian Straw Panama Hat offers more environmental protection in a fashion-forward way with its angled brim. The hap is handmade from 100 percent paja toquilla (Ecuadorian straw) and unlined for increased breathability in warmer weather. It features a navy-blue sweatband and hat band that bring a nice pop of color to the accessory's light tan shade.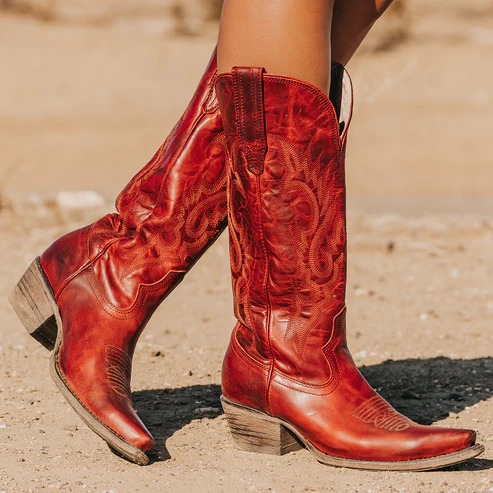 FREEBIRD's 'Woodland' Design Boots (https://www.freebirdstores.com/)
An outlaw of the Wild West, FREEBIRD's "most wanted" Woodland Boots are the perfect ally with a western silhouette and traditional snip toe construction. Fashioned with decorative stitching and leather pull straps, this 2" low-heeled boot is ready for anything. The Woodland Boot is available in 11 colors including the Red, Black Croco Multi, Suede and Ice. By incorporating exotic metalwork, high-quality leathers and intricate designs, FREEBIRD's collection of statement shoes are truly wearable works of art that are intended to make the owner feel as good on the outside as they do on the inside. The company was founded in 2009 in Denver, Colorado, and is assembled by a team of individuals who are passionate about creating one-of-a-kind products carefully crafted to help their customers stand out. In fact, no two pairs of the brand's assorted product line are the same, with each footwear duo showcasing unique variations between the leather and suede that are entirely specific to the individual item. Offering a variety of high-quality, handmade leather boots, booties and more, FREEBIRD products are especially designed to make customers feel like they can conquer anything and stand out from the crowd. The company also works to stand out from the competition, too. Its designers utilize the time-honored Goodyear welt craftsmanship, which guarantees that the boots are durable and wearable for years to come.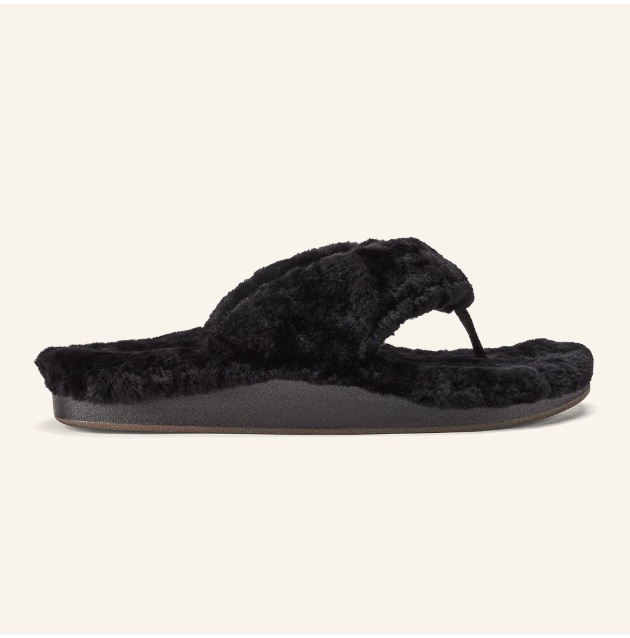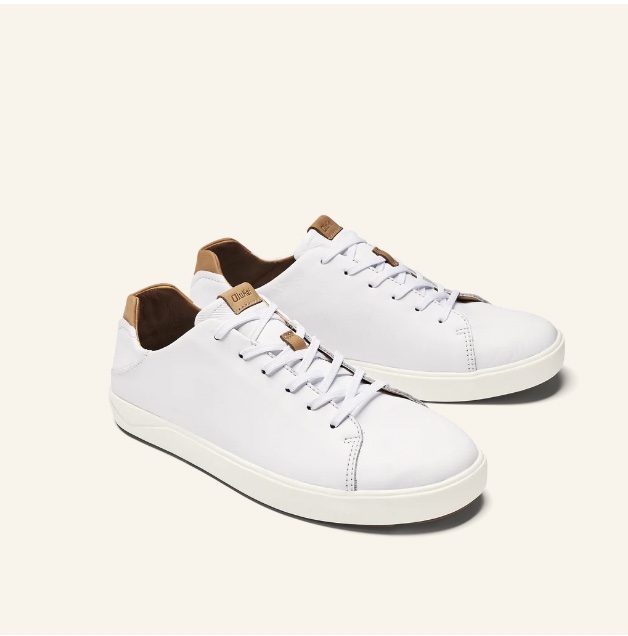 Fashion-Forward Footwear for Women and Men from OluKai (https://olukai.com/)
For women, or "wāhine," who love to wear slippers year-round, OluKai offers the Kīpe'a Heu Slipper. This fluffy, genuine shearling-wrapped sandal is motivated by the Hawaiian-inspired brand's commitment to comfort. They're extremely soft and, thanks to a durable rubber outsole, you won't have to take them off to step outside or have better traction indoors. OluKai's men's Lae'ahi Lī 'Ili Sneaker also doesn't compromise on its promise of first-rate support—upgrading the everyday beach sneaker to new heights. The dapper men's shoe combines best-in-class construction with full-grain leather to put a sophisticated spring in your step. OluKai uses natural, high-character leathers to craft this sneaker, with hues and color tones varying slightly from pair to pair. This company is known for expert quality and craftsmanship from heel to toe, utilizing handcrafted details and premium materials throughout its product line to honor island culture and authentic artwork. Each piece of footwear is made to be beautiful, durable and soft against your skin, and is built on anatomically contoured foot beds to ensure proper medial and lateral arch support, long-term comfort and a personal fit right out of the box. OluKai footwear is so confident in its products, their products are backed by a one-year guarantee against manufacture's defects.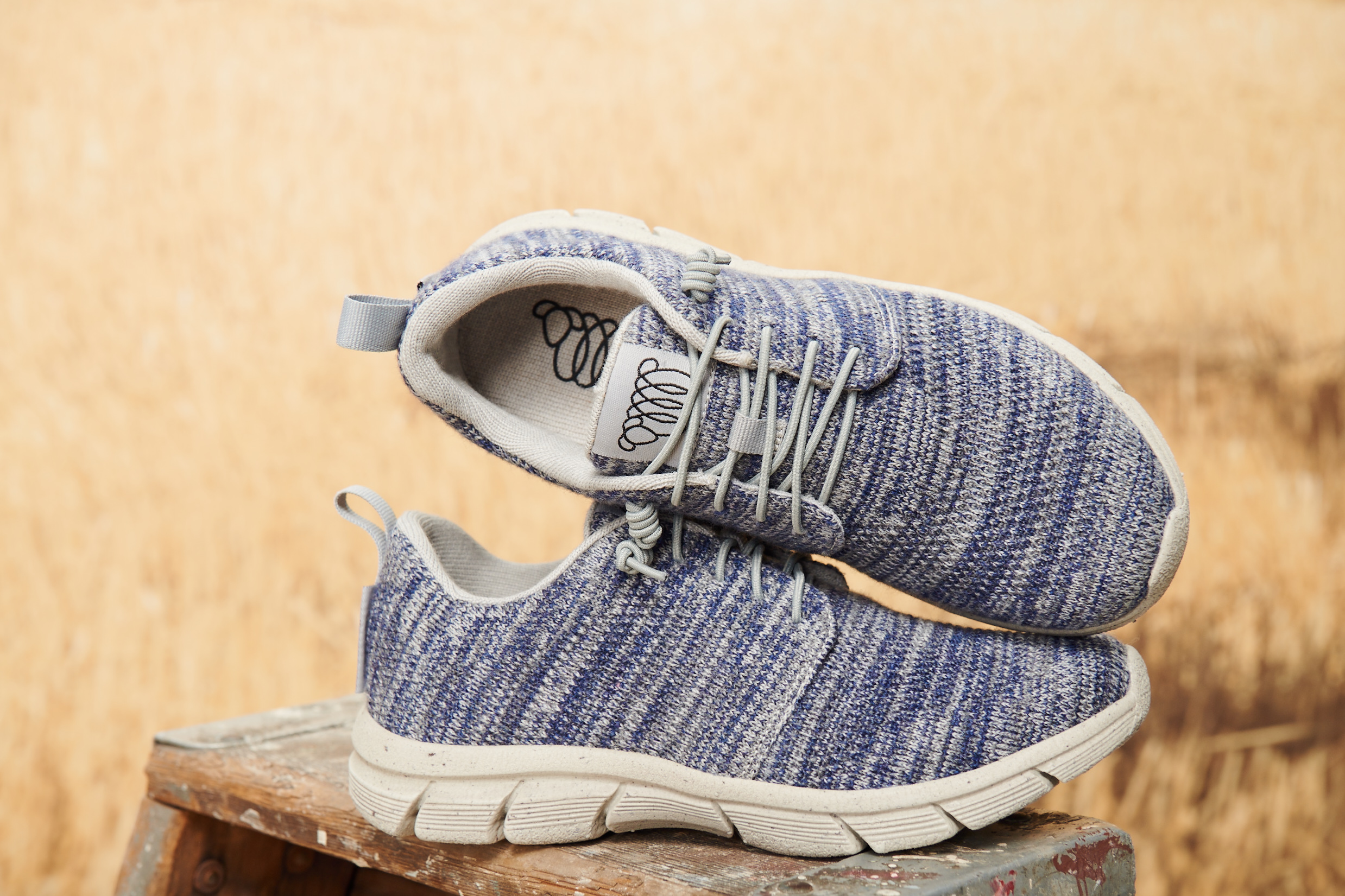 'Fraser' Men's Sneaker from Woolloomooloo (https://www.woolloomoolooshoe.com/)
Designed and knitted meticulously to bring effortless versatility to your feet, the Fraser sneaker from Woolloomooloo makes the perfect sock-less shoe. Woolloomooloo takes athleisure to a whole new level of comfort with its knitted Australian merino wool upper and wool-lined footbed and signature elastic lace system. The company is committed to spinning the finest wool product to create the world's premier wool sneakers—utilizing sustainable materials to build footwear that is better for your feet and the planet. While wool has been used in footwear for years, it's mostly used as a filtered or boiled product, which has its limitations. Woolloomooloo's knitted wool, however, brings out the natural elasticity and ultimate breathability throughout its flock of year-round shoes. Its choice of Merino wool works to insulate your skin from the cold environment through trapping heat within the structure, while amazingly transferring moisture away from the skin when temperatures start to rise. As a hygroscopic fiber, wool readily absorbs moisture (up to 35 percent of its own weight) to keep feet dry and prevent the build-up of sweat and bacteria. This eliminates unpleasant odors but, when your kicks could do with a touch up, they are machine washable to keep them looking and smelling brand new. Woolloomooloo's Fraser design is made with a recycled EVA, all terrain outsole and provides maximum flexibility and grip for those who sometimes find themselves off the beaten track. They come in seven shades, including green, sand, sand camo, blue multi, red multi, black multi and graphite.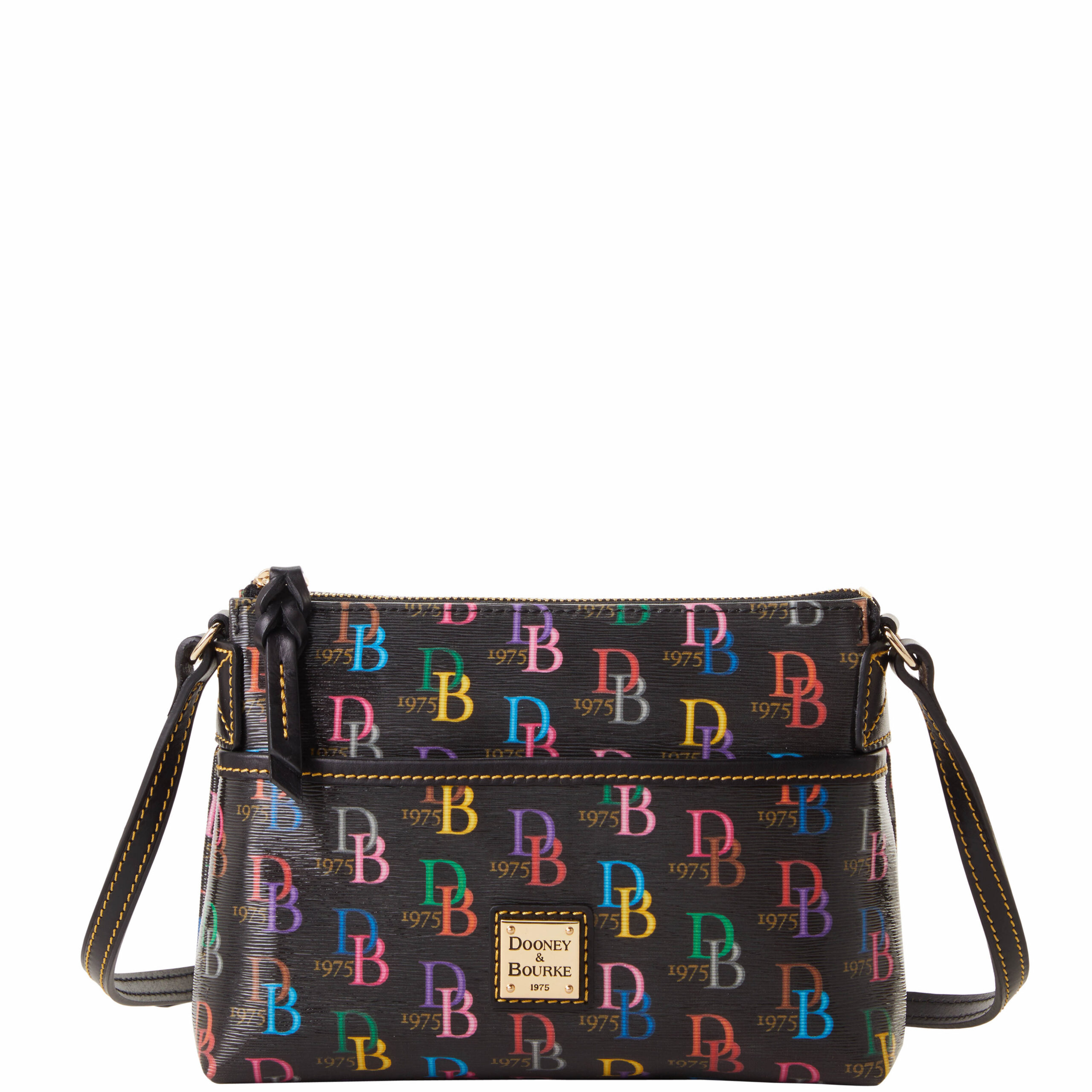 Dooney & Bourke's DB75 Multi Collection's Multi Ginger Crossbody (