The idea of flying cars is something that has only existed in science fiction ever since that concept came to life. Nevertheless, fans of motorsports and aviation would most likely agree that if this concept could actually be brought to life, having real flying racecars could very easily provide those who love the idea of airborne racing vehicles with an exciting form of entertainment, as that concept would ultimately combine the thrill of high-speed racing with the spectacle of airborne maneuvers. Enter MACA, a French startup company that recently announced the MACA S11, the world's first hydrogen-powered flying racecar, which ultimately aims to bring the imaginary concept of flying racecars into a racing reality.
WHO IS MACA?
MACA is a 3-year old startup company based in Aix en Provence (north of Marseille), in southeast France, who's focus relies on competitive racing to drive the technology behind flying racecars forward and consequently accelerate the social acceptance and adoption of future flying cars by both racing fans and consumers alike, ultimately aiming to bring the concept of flying cars to the masses as a means of personal transportation in the long run.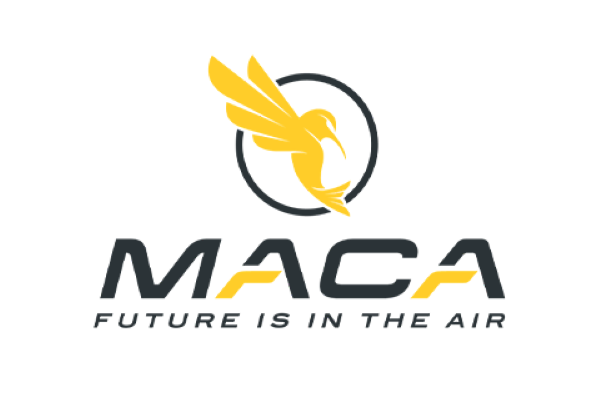 The MACA S11 is the next product-iteration of what started as just a concept of a hydrogen-powered flying vehicle (originally called the Carcopter) that's designed specifically for high-speed racing.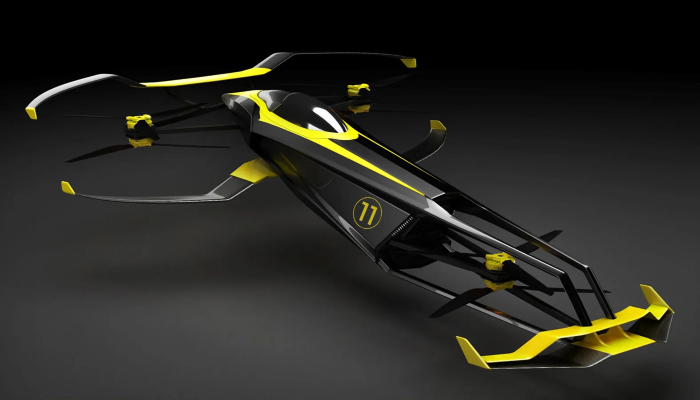 This concept project for a flying racecar was born at Airbus Helicotper in 2018, for which the vehicle's hydrogen-based eco-friendly design came from the minds of two aviation experts: ex-fighter pilot Thierry de Boisvilliers (now COO of MACA and President of PATROLAIR),  and former Airbus Helicopters executive Michael Krollak. The duo decided to create the first-of-its-kind hydrogen-powered flying racecar in an effort to reduce the harmful carbon emissions produced by traditional combustion engines on the Formula 1 track.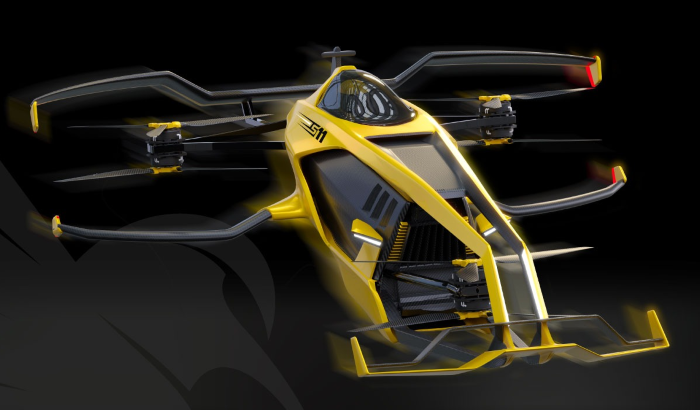 According to Xavier Chambrin, MACA's Chief Technology Officer (CTO), the team chose to power the Carcopter (now called the MACA S11) by eco-friendly hydrogen-based fuel cells, not only because that leaves no impact on the environment, but also because it helps the vehicle to achieve longer flight times than vehicles powered by electricity or fossil fuels."
On the first year after the group started the project on the Carcopter, they were able to have a 3D-scale demonstration of the product ready by 2019, which allowed the company to prove the concept of its hydrogen-powered flying racecar and ultimately make sure that it was viable.
Then, by 2020, they already had a lot of advancements done in the Research and Development (R&D) phase of the project. However, as the COVID pandemic hit the world on a global scale, both the aircraft and airline industries were affected, which consequently affected Airbus Helicopters, which unfortunately had to put a halt on the project and go back to their roots during the duration of the pandemic.
Airbus then asked the creative minds behind the Carcopter if they wanted to create a spin-off version of the flying racecar that this project aimed to achieved, and thus, the MACA S11 was born.
Finally, in 2021, the company unveiled their concept project of the MACA S11 at CES 2021, and have been focused on improving the prototype versions of the vehicle since then to ultimately make it a smart, safe, and sustainable concept of a flying racecar, which they kept on showcasing at CES 2022, and more recently, at CES 2023, in which the company has unveiled the last design of the MACA S11.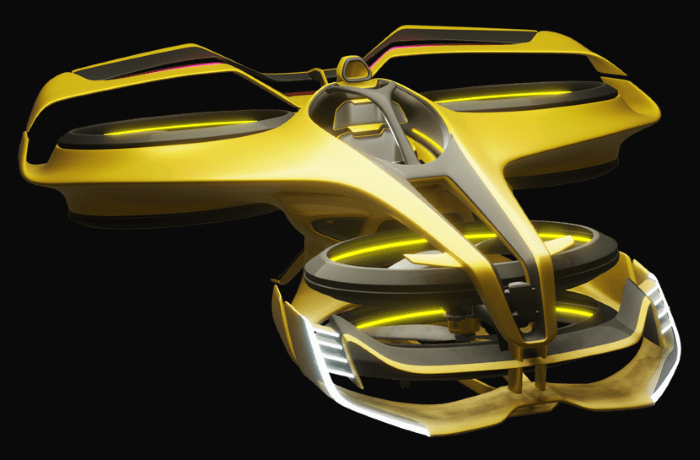 According to MACA's CEO, Christian Pineau, the company is confident that MACA is going to be the future of racing, since their MACA S11 flying racecar aims to achieve the fast racing speeds that a typical Formula One car can reach, but with the capability of flying in the air.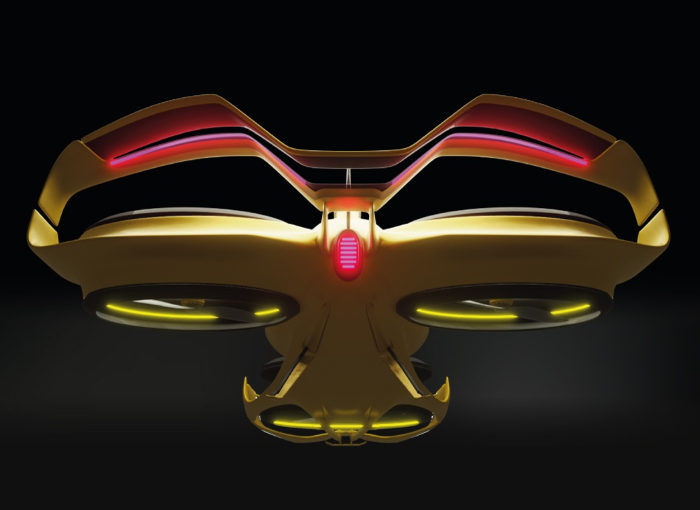 WHAT IS THE MACA S11?
Designed as the world's first hydrogen-powered flying racecar, the MACA S11 sports a 23 ft. (7 m) long metal chassis body and weighs a total of 950 lbs. (450 kg).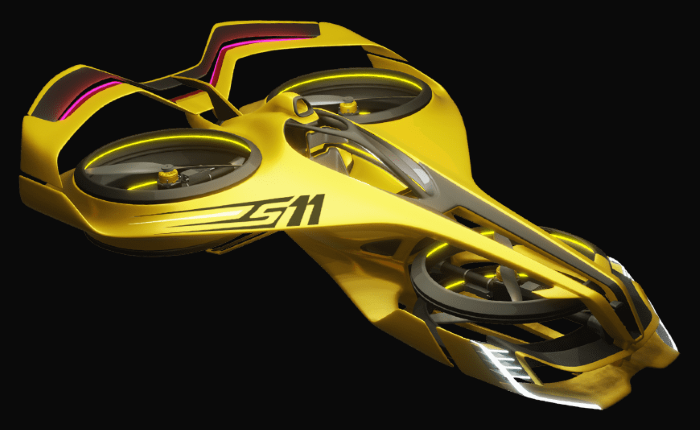 Its frame is made from a next-generation fully-recyclable material called strong flax fiber, which is composed of carbon, linen, and wood, which essentially rates its body-frame to be around 85% sustainable (i.e. 85% recyclable), so it's a very green product.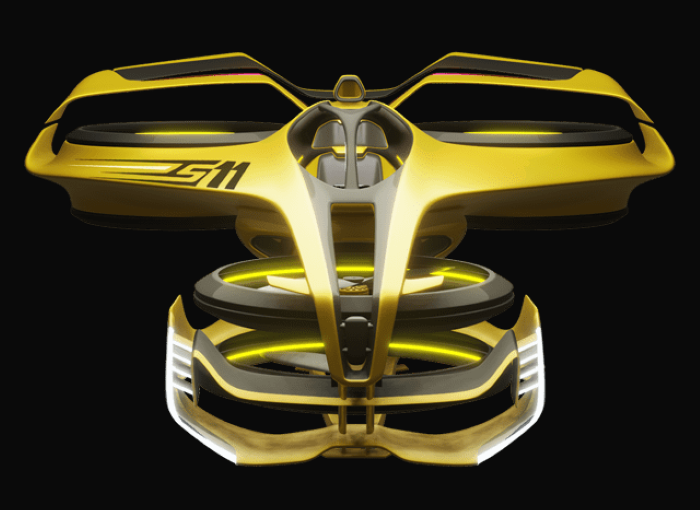 HOW DOES THE MACA S11 WORK?
To be a little more specific, the MACA S11 is designed to work as an E-VTOL (electric-powered vertical takeoff and landing) vehicle, as it comes equipped with three (x3) pairs of electric-powered rotors and six (x6) 35KW electric motors that provide it with a a combined total of 200KW of energy, all of which are powered by hydrogen fuel cells, which will make the vehicle capable of flying at truly fast speeds that can go up to 155 mph (250 km/h).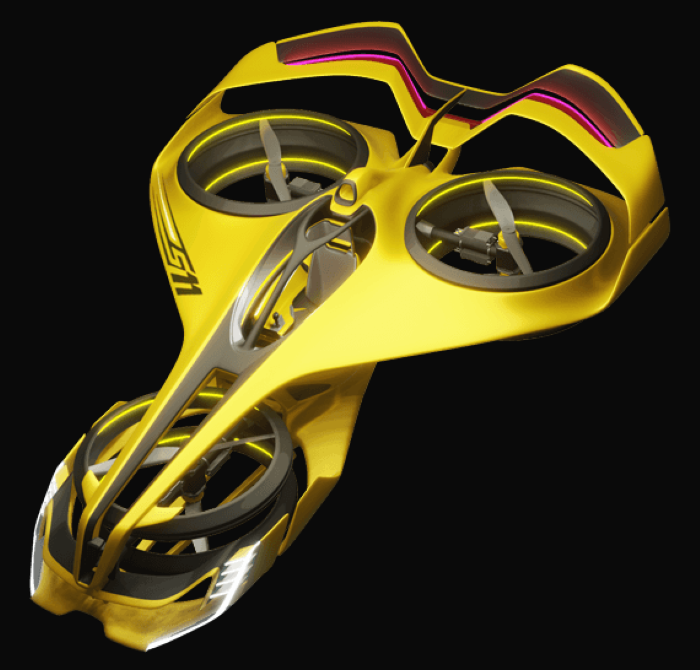 As mentioned before, the choice of utilizing hydrogen-based fuel cells to power the MACA S11 is due to the fact that this ultimately allows the vehicle to achieve longer flight times than by utilizing electricity or fossil fuels as its power-source, all while also making it a more sustainable choice of fuel that allows for no CO2 emissions at all.
A 40kg carbon fiber tank is used to store the vehicle's hydrogen fuel, and the 200KW of energy produced by this setup is comparable to a 150 kg~200 kg Lithium-Ion battery pack.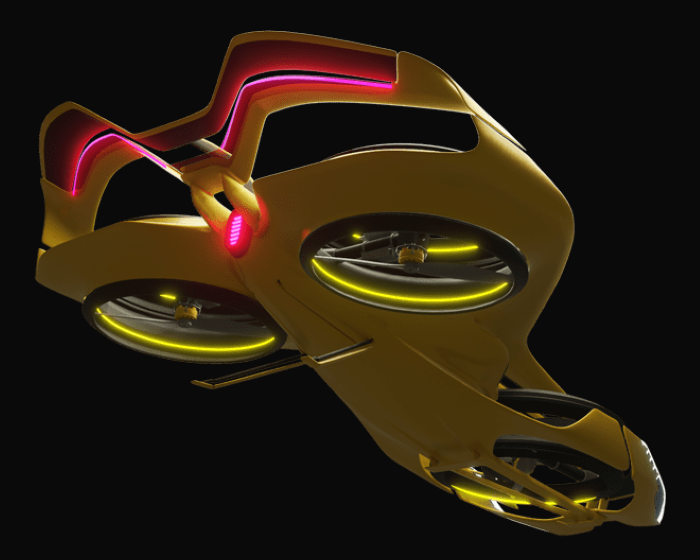 Most importantly, while this vehicle only features a single-pilot cockpit (i.e. a one-pilot flight deck), this hydrogen-powered car is also designed with everyone's safety in mind (including its future driver as well as everyone around the vehicle), as its driving system integrates a smart semi-automatic pilot that's powered by a revolutionary AI-powered Cognitive Technology which is utilized for dynamic collision avoidance with any potential obstacles in its path, including other vehicles, as well as people, and any random objects.
WHAT ARE MACA'S FUTURE PLANS FOR THE MACA S11?
The company recently attended CES 2023 to gather investors, as they're currently raising funds for the last prototype phase of their MACA S11.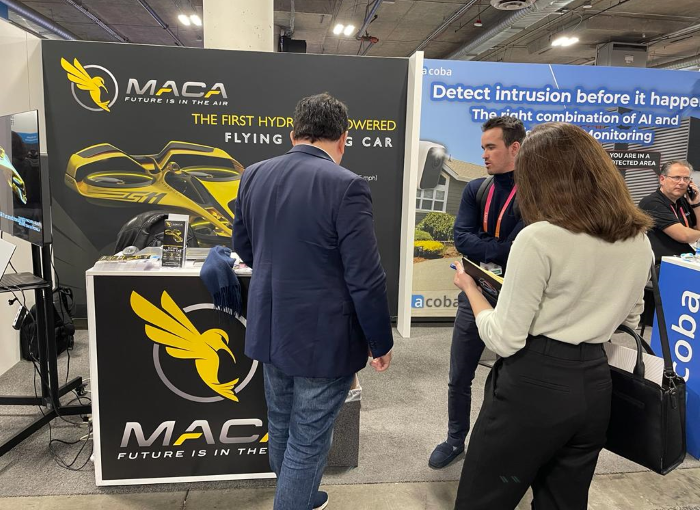 Just recently, the company has secured strategic partnerships with Red Bull Advanced Technologies (which was formed as the high-performance engineering and sister business of Red Bull Racing) as well as with SEGULA Technologies, both of which are providing MACA with all the necessary resources to bring their new S11 flying racecar to flight.said Pineau.
In a recent interview, MACA's CEO, Christian Pineau mentioned that "When MACA began development in 2020, the initial question was whether we focus on sports or public transportation, and we chose sports. Operating in the auto racing world within a closed environment, around a racetrack, we do not need the same certifications one needs to fly elsewhere, easing the product testing process. Red Bull is renowned in the sports world, so our enthusiasm for working with them is understandable."
In other words, MACA believes that Red Bull Advanced Technologies has the capacity, the professionalism, and the experience to put projects like the MACA S11 together and ultimately make them a reality.
On top of that, the renowned global engineering group SEGULA Technologies also has the necessary expertise and international recognition across multiple industries (including automotive and aerospace). In automotive particularly, SEGULA is noted for helping make vehicles safer, more autonomous, environmentally friendly and connected, and that's a really key feature of the MACA S11, as the company's main goal is everyone's safety when the vehicle finally gets released.
The current state of the project is basically for MACA to formally organize its first official full scale flight demonstration of the MACA S11 with an experienced pilot on board as part of the Paris Air Show at Paris-Le Bourget Airport, in June 2023, which will take place in June 2023, where the company hopes to be able to showcase something really interesting.
Once that's done, MACA aims to finalize the final prototype model of the MACA S11 by powering it with a hydrogen fueled system that works based on a fuel cell, which they aim to have accomplished by the end of 2,024.
Last of all, the company is ultimately looking to organize a potential championship by 2,025.
For those interested in visualizing how the MACA S11 is designed to work and how this first-of-its-kind hydrogen-powered flying racecar can perform, know that the company as a mobile App available that essentially offers people an AR (Augmented Reality) Experience of the MACA S11 flying around in a virtual environment.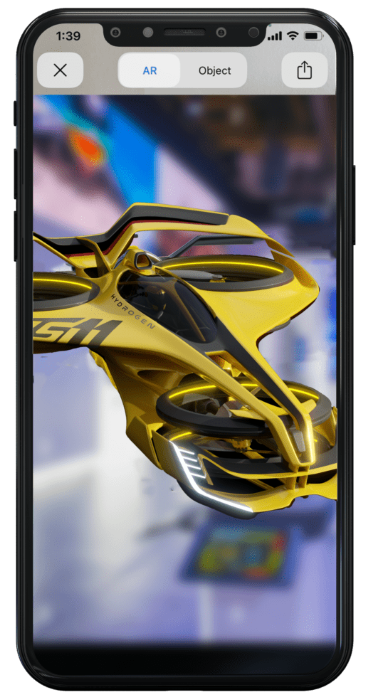 You can download the MACA mobile App by scanning the QR code below.

If you're interested in knowing more about the project behind the MACA S11 and/or if you're interested in following the remaining development phases of the project, simply visit MACA's official website.