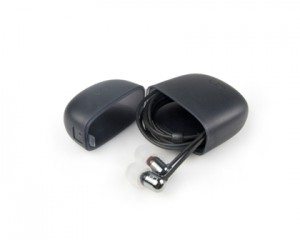 Ultimate Ears by Logitech® has introduced the new Ultimate Ears 700 noise-isolating earphones. These earphones deliver the kind of audio quality used by 75 percent of the world's touring professional artists.  From your iPod, other MP3 players, or your computer – the Ultimate Ears 700 noise-isolating earphones offer great sound.
The Ultimate Ears 700 earphones use a custom-tuned dual-armature microdesign that delivers highly accurate sound reproduction in a compact design – each earphone is smaller than a dime. This custom-tuned dual-armature layout separates the broad frequency response – 10 Hz to 16.5 kHz – into two high-fidelity channels per ear.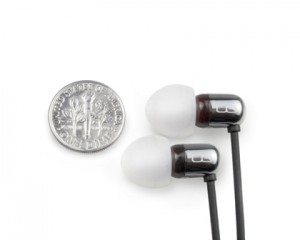 "Ultimate Ears legacy of creating custom in-ear monitors for rock stars directly benefits people who love great music," said Philippe Depallens, Logitech vice president and general manager of the Ultimate Ears product unit. "After designing thousands of in-ear monitors for professionals, we've put everything we know about delivering great sound quality into the Ultimate Ears 700 earphones."
The Ultimate Ears 700 earphones include an assortment of ear cushions for a custom fit– small, medium and large soft-silicone ear cushions or use the included Comply™ foam cushions for comfort, fit and seal. The custom fit provides passive noise-isolation of up to 26 dB.
For traveling convenience, the Ultimate Ears 700 earphones also come with a pocket-ready hard case. At just 11.6 grams, the earphones are light enough to wear whether you're relaxing, riding the bus to work, or going for a jog. The compact and comfortable design, also delivers less ear fatigue.
The Ultimate Ears 700 noise-isolating earphones are expected to be available in the U.S. and Europe beginning in April for a suggested retail price of $229.99. (www.ultimateears.com)