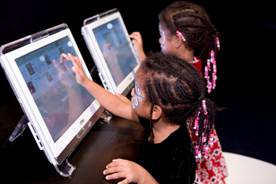 MSIannounced that its innovative Wind Top All-in-One desktop PCs are being used by the Museum of Science and Industry in Chicago, Ill., for its exciting new exhibit, The White House: A Look Inside.  This first-of-its-kind exhibit is leveraging MSI's sleek All-in-One PCs with vibrant 18.5-inch widescreen displays to help provide guests with never-before-seen views inside America's most famous landmark.
"We are delighted to include MSI All-In-One computers as the interface for guests to learn more about the White House: A Look Inside exhibition," said Anne Rashford, Director of Temporary Exhibits, Museum of Science and Industry, Chicago.  "We have received rave reviews from both guests and Museum staff alike for the ease of use and beautiful, sleek design of these innovative PCs."
The Wind Top AE1900 is MSI's advanced All-in-One desktop PC. The Museum of Science and Industry is using four of MSI's AE1900 All-in-One PCs to run interactive software showcasing insider images and scenes from this historic landmark, including White House artwork, the property and surrounding grounds, and behind-the-scenes footage of the White House staff.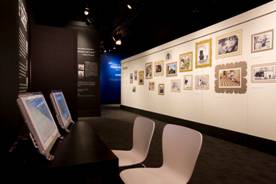 The White House: A Look Inside takes Museum guests from the East Wing to the West Wing, through landmark moments in history to the White House as it is today, in grand dimensions and true-to-life scale.  Like the home that inspired it, this exhibit offers an awe-inspiring experience for the young and young-at-heart.  The exhibit is open now open through President's Day, February 15, 2010.  (http://www.msichicago.org/whats-here/exhibits/the-white-house-a-look-inside/, http://us.msi.com)