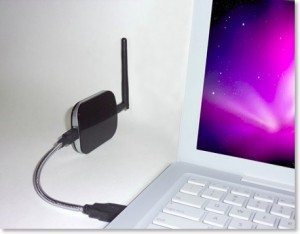 Rokland Technologies has recently rolled out the BearExtender n3, a long-range 802.11n high-powered wireless adapter for Macs that offers up to four times the range of standard Apple-branded AirPort wireless cards.
The Wi-Fi adaptor combines 802.11n compatibility with a powerful 700mW Wi-Fi radio that enables the device to pick up 802.11g and 802.11b signals from long distances. In addition, the device is also compatible with Apple Mac's running Mac OS X Panther, Tiger, Leopard and Snow Leopard.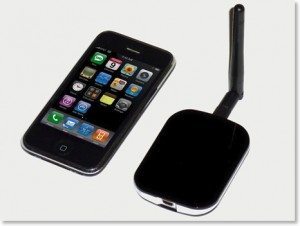 BearExtender's 0.7 Watt (700 milliwatt) maximum power Wi-Fi radio is over 10 times as powerful as the internal AirPort card that shipped in your Mac (32mW). BearExtender n3 is a standalone Wi-Fi adapter and can be used with any Macintosh computer, including those that do not have built-in AirPort cards such as older G3 towers, iMacs and PowerMacs.
BearExtender n3 includes a small application that works very similar to the Apple AirPort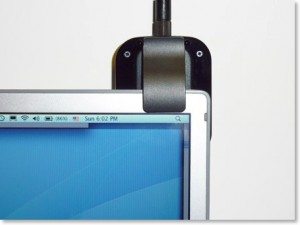 software which allows you to scan for networks, add favorites and connect. BearExtender n3 is a great way to add 802.11n wireless networking capability to your older Mac, while extending range.
802.11n offers higher transmission speeds and greater range over 802.11g and 802.11b networks.  BearExtender n3 is compatible with 802.11g and 802.11b networks, but to take advantage of the BearExtender n3's 802.11n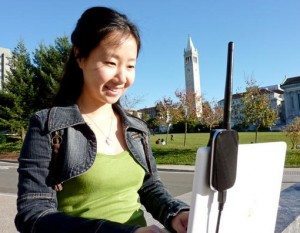 capability, you must use the device with an 802.11n standard router or access point.
With no tools required, BearExtender n3 is the easiest way to add 802.11n to your previous generation Mac. Just install the software and plug it into a USB port. A removable LCD clip allows you to gently attach BearExtender n3 to your Macintosh notebook or other surfaces such as your notebook bag.
You can purchase the BearExtender n3 for $44.97 a pop. (http://bearextender.com)