Microsoft is looking to bring mobility to Xbox Live online gaming service with the launch of a Windows Mobile version, which will unite the mobile gamers with their WinMo handsets and Xbox 360 counterparts for the very first time.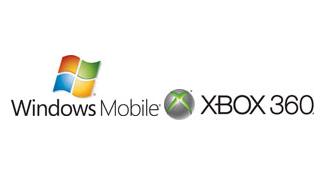 The Xbox Live gaming platform could be coming to Microsoft's Windows Mobile phones, complete with avatar and Gamertag integration. That's according to a Microsoft job posting that says Microsoft is looking for a program manager to lead the effort in Redmond.
Such integration could reignite the Windows Mobile platform. In the past few years, the mobile operating system's share has dropped from about one-fifth of the market to 7.9 percent in the third quarter of 2009, according to Gartner. According to comScore, there are about 7.1 million Windows Mobile users in the U.S.
Meanwhile, competitors such as Research in Motion, Google, Palm and Apple have been pulling away in the smartphone race. With regard to mobile gaming, Apple's iPhone is a clear leader.
The integration of Xbox Live, which has more than 20 million active users, could help build back up the Windows Mobile user base. Microsoft won't comment on any launch, but I suspect it will happen with the full launch of Windows Mobile 7.