Epson announced that the Epson Stylus® Photo R2880 was named "Printer of the Year" in the December "Gear of the Year 2009" issue of Mac|Life. The R2880 was chosen for its outstanding black-and-white print output and fine-art reproduction, as well as superior media flexibility.
"The Epson R2880 stands out among all other printers for its breathtaking tonal range in color prints and grayscale reproduction of black-and-white prints," said Jon Phillips, editorial director, Mac|Life magazine. "In addition, this printer supports a huge array of paper sizes and types, including roll support and fine art papers, making it an ideal printer choice for artists."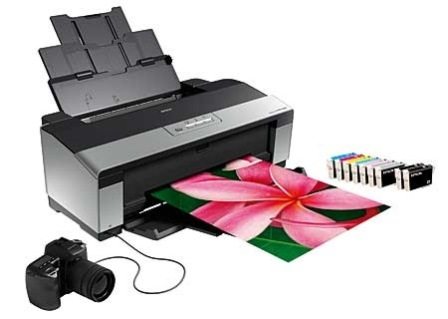 The R2880 is a professional printer designed for photographers who seek the highest-quality sellable photographic and fine art prints. Using the same core technology as the Epson Stylus Pro printer line, the 13-inch R2880 features Epson UltraChrome K3® with Vivid Magenta ink technology and a high-performance print head for professional photographic output. The printer also features Radiance® Technology, an innovation that smoothes color transitions and optimizes highlight and shadow detail.
"It is an honor for the Epson Stylus Photo R2880 to be named 'Printer of the Year' by Mac|Life," said Richard Day, senior product manager, Epson America. "The R2880 has been a leader in its class ever since it launched last year, and this award underscores Epson's leadership within the 13-inch photographic printer market."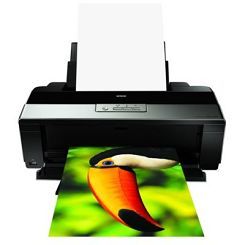 The Epson Stylus Photo R2880 features several innovative technologies and enhancements to produce exhibition quality prints, including:
–       Epson UltraChrome K3 with Vivid Magenta Ink Technology: Eight-color ink set with Vivid Magenta and Vivid Light Magenta improves reds, blues and purples for an expanded color gamut, and three-levels of black deliver unsurpassed gray balance and stunning tonal range in black-and-white output; this pigment ink set offers exceptional print permanence ratings for truly sellable color and black-and-white prints[adsense]
–       Advanced Black-and-White Photo Mode: Enables precise control for neutral or toned black-and-white prints by allowing photographers to choose from one of four preset menus — neutral, warm, cool, or sepia – or further fine-tune images with custom slider bars and a color tone wheel for precise control; customized settings can also be saved and recalled to easily achieve a consistent print every time
–       Radiance Technology: Advanced mathematical architecture co-developed by color scientists at Epson and the Rochester Institute of Technology (R.I.T.) optimizes the color gamut and dramatically improves transitions in highlights and shadows while reducing grain in prints.
–       MicroPiezo® AMC Print Head: Professional, eight-channel print head produces a maximum resolution of 5760 x 1440 dpi and variable-sized droplets as small as 3 picoliters and places them with exceptional precision and accuracy for a true photographic print.
–       Media Versatility: Creates professional quality prints from 4"x6" up to 13"x44" on glossy, fine art and matte papers, and supports 1.3 mm thick art boards and roll media, including canvas; also prints directly onto inkjet printable CDs and DVDs, making it easy to create professional digital portfolios
–       Epson PreciseColor™ Manufacturing: Rigorous process evaluates and adjusts each printer's performance at the manufacturing stage to ensure consistent color output, eliminating the need for internal calibration devices ($800, www.epson.com/R2880).