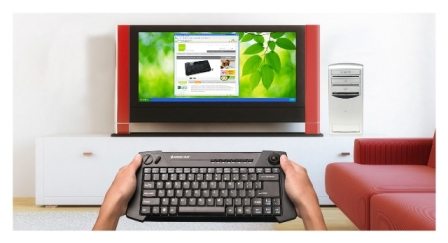 California based IOGEAR today announced the availability of its Solar Bluetooth Hands-Free Car Kit (GBHFK231). The new car kit allows consumers to talk hands-free and charge cord-free while driving. Consumers can pair the device with any Bluetooth enabled cellular phone or Smart Phone.
Ideal for those looking for wireless mobile solutions, the Solar Bluetooth Hands-Free Car Kit includes a
solar-powered Bluetooth speakerphone, a Multi-point connection that switches between two phones, echo cancellation and noise reduction capability and windshield and visor mounting brackets included
One full charge provides up to 11-13 hours continuous talk time. Its bluetooth 2.1 + EDR provides easy pairing and robust signals, and the dedicated volume and mute buttons provide intuitive user experience. There's also a Micro-USB cable and vehicle charging adapter included.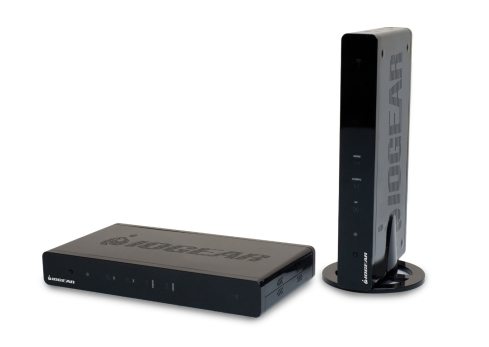 "People often forget to charge their car kit and are left fumbling with cords while driving in order to recharge the kit and stay connected without breaking the hands free law in several states," said Miranda Su, executive vice president of IOGEAR. "Our Solar Bluetooth Car Kit works with any Bluetooth-enabled device and harnesses solar energy to keep it charged on-the-go."
IOGEAR's Solar Bluetooth Hands-Free Car Kit is available immediately at a MSRP of $69.95.[adsense]
IOGEAR also announced its Wireless HD Kit (GWAV8141K), helping to eliminate home theater clutter. The new kit allows you to customize your living space and wirelessly transmit Blu-ray / DVD players, DVR / Set-top boxes, VHS players, Computers and Media Servers / Home Theater PC's to HDTV's or projectors.
Highlights of the Wireless HD Kit include s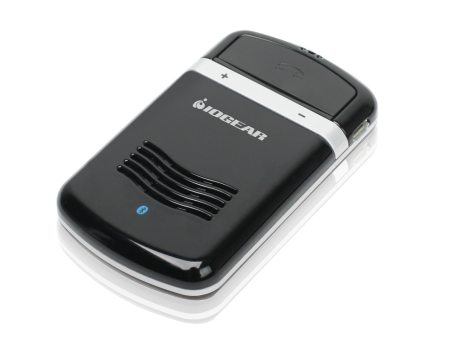 upport for full HD 1080p/60Hz and digital audio, you can broadcast up to 4 HD Receivers, it works with HD and Non-HD devices and displays, connection option for your HDMI, and no software or drivers to install.
"Many people struggle with having too many devices cluttering their home entertainment center and creating a messy and unattractive home theater," adds Su. "The Wireless HD Kit helps eliminate that mess and allows consumers to enjoy HD streaming in a more organized fashion."
IOGEAR's Wireless HD Kit will be available around the end of March at an MSRP of $899.95.
The Wireless HD Kit is part of IOGEAR's AVIOR product series. The AVIOR Series is acomprehensive product suite that enables entertainment enthusiasts to bridge the gapbetween the computer and home entertainment center.
The AVIOR Series includes IOGEAR's collection of switches, splitters, HDMI adapters, cables, mini-extenders and wireless USB transmitters and receivers to easily connect and network a multitude of home theater devices.