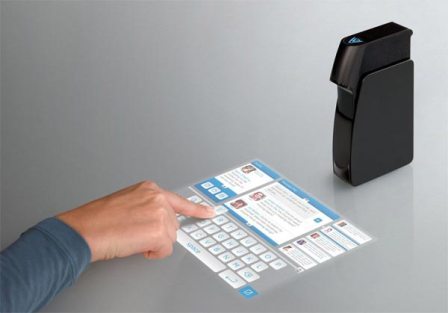 Light Blue Optics has unveiled a new interactive projector that turns any flat surface into a touch screen, the Light Touch Interactive Projector.
The Light Touch Interactive Projector can project a screen size of up to 10-inches. Those images and "buttons" can then used as a touchscreen, virtual keyboard and a range of other applications.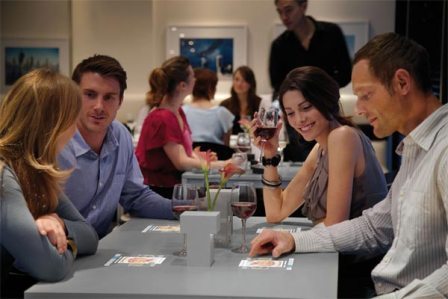 Light Touch™ includes an infra-red touch sensing system that transforms the projected image into a virtual 10" touch screen. The user can control the projector and interact with multimedia content and applications simply by touching the projected image. Light Touch™ runs Adobe Flash Lite 3.1, leveraging a large existing developer community and enabling the rapid development of innovative applications.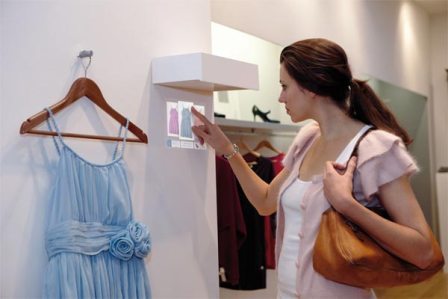 WiFi and Bluetooth connectivity enable device to device communication and applications that connect directly to the internet such as social networking, multimedia sharing and electronic point of sale. Light Touch ™ is equipped with 2GB of onboard Flash memory and has a Micro SD card slot that supports up to 32GB. Light Touch™ can be wall powered or battery operated, with a run-time of 2 hours before recharging is required.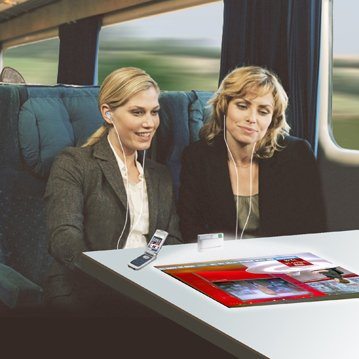 The Light Touch Interactive projector shows huge promise for the future of holographic laser projection technology. No word on pricing or availability. Imagine the many different products that could incorporate this technology, not the least being smart phones and other portable devices. (http://lightblueoptics.com/)